OhMiBod is the pioneer of the music-driven vibrator and the energy behind the teledildonics revolution. Founders and real-life couple, Suki & Brian Dunham, started their venture back in 2006, when Brian gave Suki her two all-time favorite stocking stuffers: a new vibrator and an iPod®.
It wasn't long before these two innovators had an idea and thought, "Wouldn't it be cool if I could pair these two devices to create a truly amazing dual-sensory experience?" Music and sex have been a dynamic duo for eons.  Who doesn't have sex with a little music going in the background?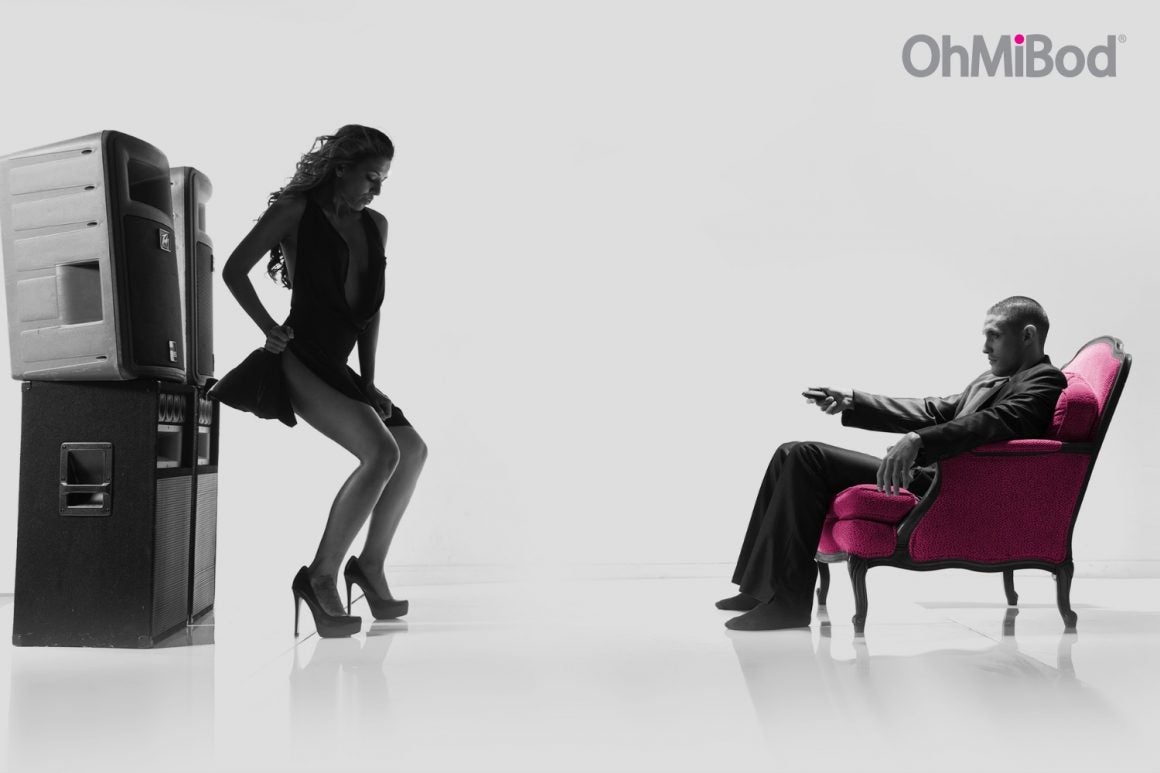 Two years later, OhMiBod was born. Now, almost fifteen years since it's inception, OhMiBod is one of the leading companies in the sex tech world. The Rolling Stone Magazine has even referred to Suki as "The OG of Sex Tech". With more than a dozen products in their offering, there's a little something for everyone.
Those looking for more sophisticated products and award-winning designs need to look no further than  their Club Vibe line of remote-controlled wearable panty vibrators, and blueMotion their line of Bluetooth®-enabled vibrators perfect for those long-distance couples looking to spice things up. Both products feature Club Vibe mode that enables the vibe to respond to sound and vibrate to music.
Turn on your favorite sexy playlist and feel the vibe. Beyond music, OhMiBod's Remote App, allows for all sorts of fun and games with their in-App video, photo sharing and texting, and vibe controls right at your fingertips. Check out the 'Tap & Record' feature, creating your own pulsations on the fly simply by finger-tapping your screen. Did you have a "successful" session with your partner? Let them know by sharing an "Oh!" notification.
Have an Apple Watch drive the vibe to the beat of your own heart. The faster your heart beats the faster the vibe vibrates. Talk about sexy!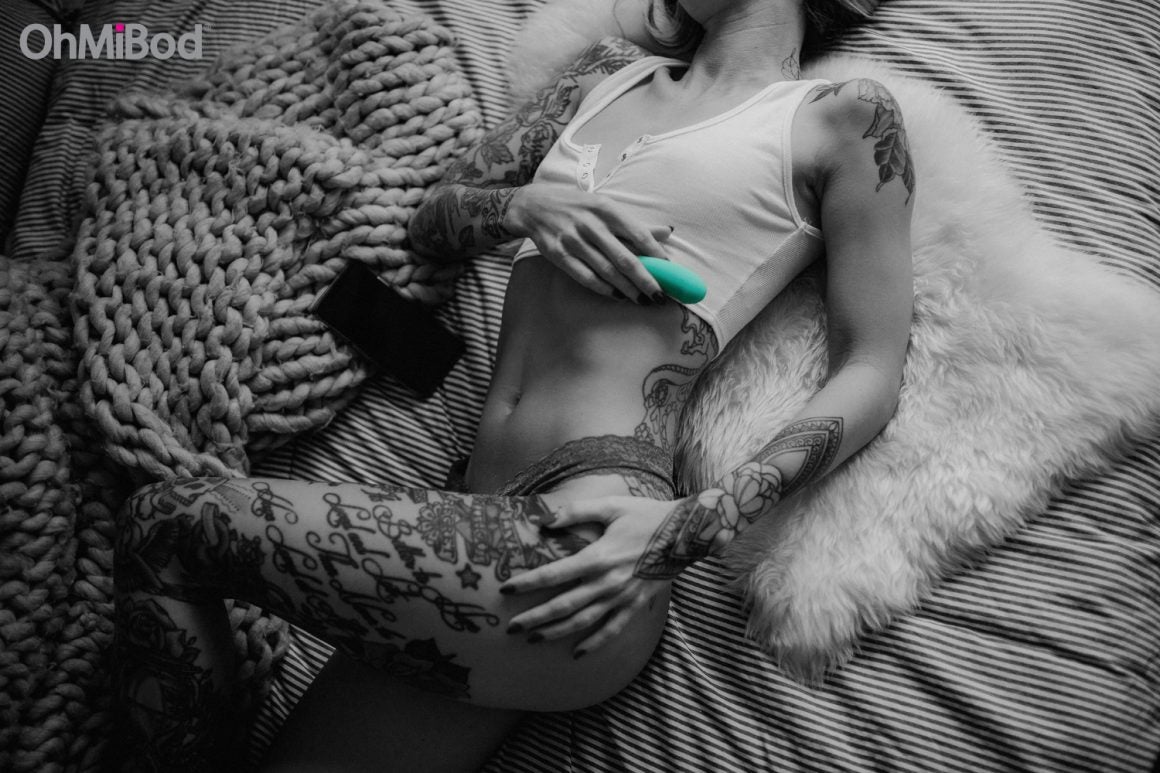 OhMiBod also rolled out it's Lovelife collection of personal massagers named and designed to reflect the passion and key attributes of Suki and Brian's multi-decade relationship. The Lovelife collection, which won the prestigious Red Dot Award in 2014, was designed to be approachable and intimate.
Featuring fan favorites like the Lovelife Rev, Lovelife Share and Lovelife Snuggle, this collection has been a hit amongst OhMiBod customers. With Cosmopolitan crowning their Lovelife Cuddle as "the swiss army knife of sex toys".
With Valentine's Day on the horizon, OhMiBod is a go-to place to shop for all your sexy gifts for people of all genders, bodies, ages, and abilities looking to spice up this holiday. Each one of their products brings a new aspect to your sex game, allowing you to really explore your deepest desires. Self discovery is an overarching theme in their collections, encouraging their customers to take risks and even explore some of their boundaries.
Let's be real, you never really know what you like in bed until you do a little investigating; that's where OhMiBod comes in.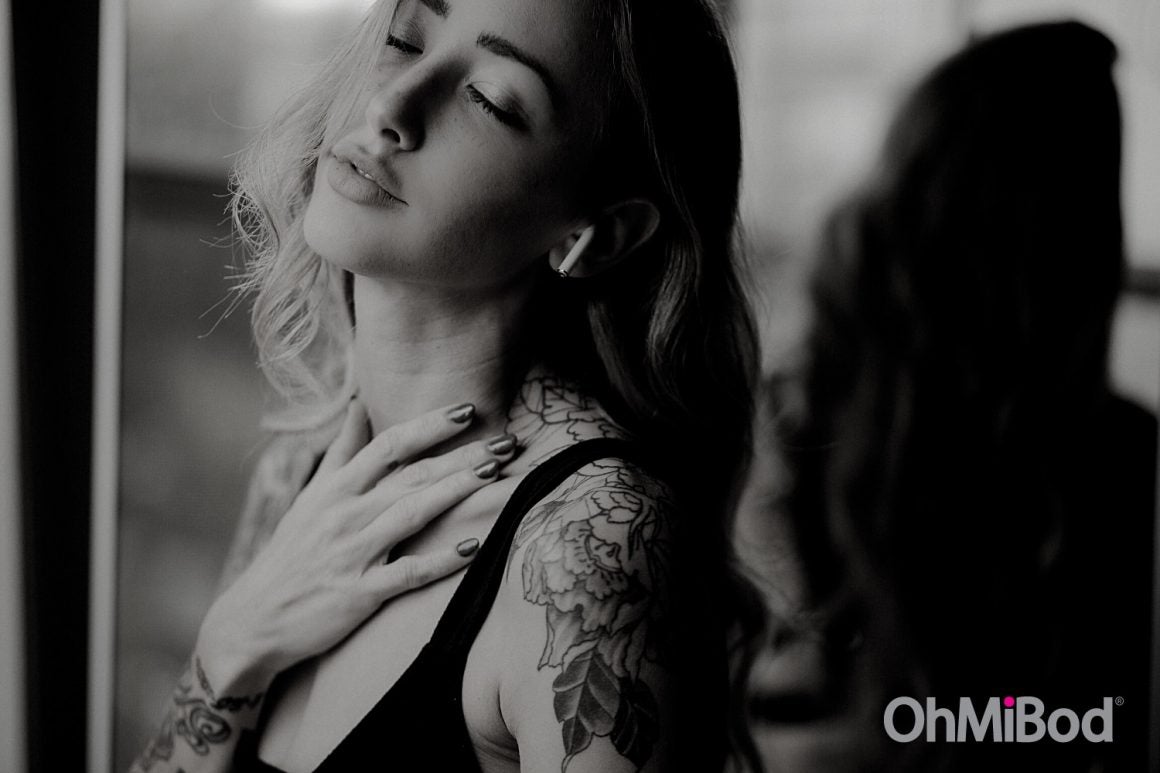 OhMiBod has come a long way since their beginnings. After an unexpected year, Suki Dunham looks forward to the future, "With everything going on today, it's really interesting to see how the Sex Tech world is changing. Now more than ever, our customers are excited about sex, especially pleasure products that allow them to have intimate experiences with their partners while being separated".
Spirits are high for the OhMiBod crew, especially with the highly anticipated release of their blueMotion NEX|3 later this year; an innovatively designed Bluetooth®-enabled couple's ring that provides consistent stimulation to both users through its Extended Touch™ design. Like it's predecessors, the NEX|3 is compatible with the OhMiBod Remote App which means users can enjoy all the features the App has to offer including Music mode that accesses your music library so you can listen to the music and vibe together as you make beautiful music together. 😉 Over the years, it has been OhMiBod's mission to help people to understand that yes, vibrators have the power to soothe, ignite, excite, and liberate. With 2021 ahead of them, OhMiBod is looking forward to rolling up their sleeves and continue to innovate in the world of sex tech.
Stay up to date on all things sex tech by following them on Facebook, Twitter & Instagram at @OhMibod.