While the general advice during this COVID-19 season is to stay indoors, some of us still have the need to go out and drive for a supplies run or to check on loved ones and friends in another area. Some areas are also beginning to relax restrictions and are beginning to open up travel to get everyone moving again.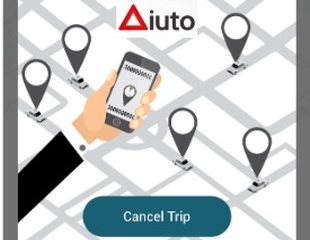 Whatever reason you might have for going out for a drive, being on the road this  COVID-19 season  feels like a ride out into a post-zombie apocalypse scenario. You have to make sure that you don't get infected. 
So, here are some safety precautions when you go out driving during the pandemic. Following these precautions can help ensure not only your safety, but more importantly, the safety of your family:
Stay in the know
To be armed with the necessary knowledge is still one of the best ways to stay free from the COVID-19 virus. Given that the virus continues to spread, there is a need for us to get updated as to the precautions we have to take to stay healthy and virus-free.
It is best to get information from reliable sources so instead of just checking your social media feed, visit the Center for Disease Control and Prevention (CDC), World Health Organization (WHO) or your local health authority for up-to-date information about the virus.
For driving, it is also important for you to check updates from your local news. The COVID-19 pandemic continues to change the way we do things, driving and travel included. Not all roads that you use to pass by when you drive are open. Some rerouting may have been implemented to manage movement. With this, it is important to do your research and to plan your route before you hit the road. 
Check your local news for travel advisories in order not to get stuck in any inconvenience on the road. You can also use updated turn-by-turn driving directions and advisories provided by mobile driving apps. One of the apps with real time map visualization that you can download is Aiuto User App. The app boasts of Artificial Intelligence that provides particularized results based on in-app activities, preferences, searches, location, among other user-generated data.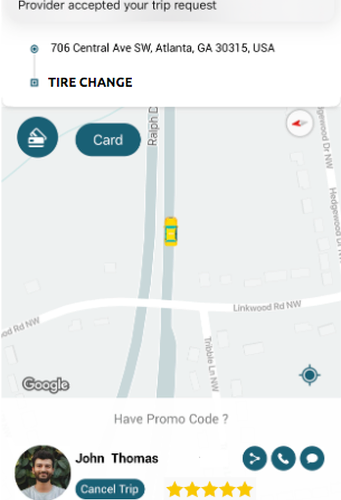 Manage your exposure
The goal for drivers is to minimize exposure because the more you are exposed, the more you are likely to catch the virus. 
According to the CDC, a person should distance himself to at least six feet whenever interacting with another person. Through physical distancing, you can minimize the chance of catching droplets of bodily fluids that may carry the COVID-19 virus. 
According to CDC, the best way to minimize physical exposure to potential virus carriers is to limit time spent outside your car when driving. This can be done by making sure that your car is in tip-top shape before driving.
Encountering any car concerns such as having the need for tire change, jumpstart, fuel delivery, lockout, towing, would get you more exposed on the road. The most convenient way is for you to contact a fast and reliable roadside emergency assistance that could provide you live support. 
Traditional roadside assistance/emergency service however may get you waiting for a long time. Usually, traditional roadside assistance such as AAA, Verizon Roadside, or Honk would ask you to wait for about an hour to three hours. Prior to dispatch, these roadside assistance could take time because you have to call and you have to provide a lot of information prior to getting serviced.
Among the dependable, on-demand, 24/7 service with live support is Aiuto User App. Aiuto User App is a peer-to-peer roadside service™ that is an innovation from the current gig-economy. Aiuto User App is seen as the future of roadside service and is seen as disrupting traditional roadside assistance industry because of its on-demand service features.
Aiuto User App gives drivers peace of mind because its digital dispatch that connects the most nearest roadside assistance providers in the area can decrease the average wait time from the usual 20 mins dispatch time and 3-hour arrival time to only 30 seconds dispatch time and 20 mins average arrival time. The Aiuto's responsive one-press in app requesting feature has earned it high user and provider ratings.
With Aiuto User App, you can have fuel delivery, mobile oil change, or other roadside assistance answered quickly and conveniently, which minimizes your exposure on the road.  
Sanitize and practice proper hygiene
Aside from limiting the surfaces and the things you touch, it is important to practice proper hygiene to lessen the chances of contracting the COVID-19 virus. 
According to an article published by the  Business Insider, fuel pumps carry as much as 11,835 times the germs of an average public toilet seat. That is a lot and it is expected given that a lot of people are using these fuel pumps day in and day out. As much as possible, limit your trips to the gasoline station by fueling up enough and less often.
Make sure that you also sanitize that most touched surfaces inside your car, which includes the dashboard, your doors, and your seats. According to experts, It is best to use disinfecting wipes instead of sprays. Wipes are easier to use inside the car and would limit use of paper products that may damage car surfaces.
Washing of hands and using hand sanitizers are still one of the basics and most effective ways to limit the spread of the virus, especially inside your car. For hand washing and using sanitizers, it is best to follow the CDC guidelines which requires that for washing hands, one should use flowing water with soap for 20 seconds. For using alcohol-based sanitizers, the sanitizer should be at least 60% alcohol solution.
Still, physical distancing is one of the best ways that we can prevent the spread of the virus. Even with the advice that we can go out, we know that we won't be able to do things that usual way. To ensure that we drive safe and we keep ourselves and our family COVID-19 free, smart is still the way for us to go.