We'd like to think we recognize what's on our plate, but do we really?
When you walk into a restaurant, sit down, and order a plate of sushi, you expect to get what is advertised. You believe, for example, that a red snapper roll will be made with red snapper. As it turns out, such an expectation might be out of touch with reality.
Your food may be something else entirely, because someone wanted to save money.
Sushi fish – as well as other restaurant fish orders – may very well be "swapped" with other fish twenty percent of the time, says an extensive US-wide study done by Oceana. Sometimes cod might be swapped with catfish. Six out of ten times the "tuna" was not tuna, DNA tests showed.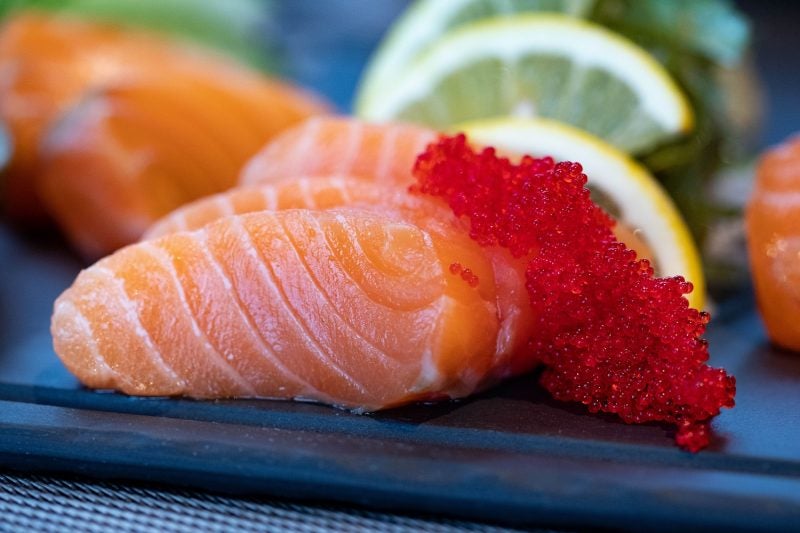 In some of their studies, that number went up to 87 percent "swapped." In a Canadian study, nearly half of all fish is mislabeled.
Oceana over two years collected more than 1,200 fish samples from 674 retail outlets in 21 states. Forty percent of fish analyzed in New York State were mislabeled.
Moreover, what occurs secretly in the food industry isn't limited to swapping seafood. It could be something as simple as a hidden ingredient, or additives, that most people aren't aware of.
Executive chef of New York's The Prime Cut Caterers, Raymond Tawil, reveals some behind-the-scenes information he learned in four years at Johnson and Wales culinary university.
Such examples include rendering bacon fat, or beef fat, instead of simple olive oil to make eggs, pasta, rice, biscuits and collard greens. If you are vegetarian, have certain allergies, on a fat-free diet, or would prefer not to have fat by-product in your food, best to ask the chef how he makes what you're ordering.
Tawil, who holds a Bachelor's of Science of Culinary Nutrition and Food Science, also says that fish sauces are a "big ingredient" in stir fry's or vegetable dishes, quite unexpected for those with fish allergies.
And finally, from the manufacturing end, there are strange – and frankly gross – ingredients added that even chefs might not know are in the foods, let alone consumers.
Some examples:
Lac
Lac or 'shellac' is a red colored secretion, derived from lac insects. Lac is commonly used as a color additive or as a coating, in juices, beverages, jams, sauces, yogurts, ice creams, gum, candies.
Castoreum
Castoreum is the yellowish secretion from a beaver's groin sac. Castoreum is used, most often, as a vanilla, raspberry and strawberry flavoring for candies, ice creams, gum, and alcoholic beverages.
Carmine/Cochineal
Carmine is the red dye derived from boiled cochineal bug. You might also find it labeled natural red 4, crimson lake, E120, cochineal extract. It is used in icings, jams, pie fillings, sauces, beverages, sweets, among others.
L. Cysteine (Cysteine):
L. Cysteine can be derived from human hair, duck feathers, hogs hair, and other unseemly sources. It is put in supplements and food to increase the amino acid content. Most supplements from China contain hogs hair.
Ambergris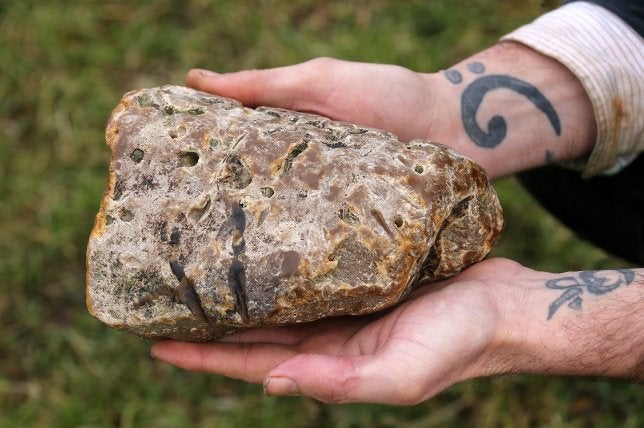 Ambergris is a waxy, dull gray substance produced in the digestive system of sperm whales.  It has been used for flavoring foods and cocktails.
IN SUM:
Long gone are the days when you could buy virtually any food item on the grocery store shelf, or at a restaurant, and know that what you see is what you get. Indeed, buyer beware!