Every day, numerous companies are creating products that promote living a green lifestyle. People across the globe are grabbing every opportunity to go green in a variety of ways: reducing the use of plastics, growing organic foods, installing solar panels, adopting virtual gardens, and so on. From automobiles to streets, apparel, utensils, straws, and toothbrushes, most products are designed with an environmentally friendly approach.
The world's shifting toward "going green" is driven by many factors. Conserving nature is one of them, but so are economic and social wellbeing, physical and mental health, and sustainability. In homes, at work, and for the economy in general, going green has numerous benefits. One such awe-inspiring approach to promoting the concept of green living is Viridi Garden's vertical garden. 
Especially in today's times, when we are bounded by tall buildings and skyscrapers, concrete structures and flooring, and limited space, having one's luxury garden furniture seems nearly impossible. With Viridi Garden's vertical garden, one can have the privilege of relishing some time in the green, even if they live in a confined location or don't have space for a garden.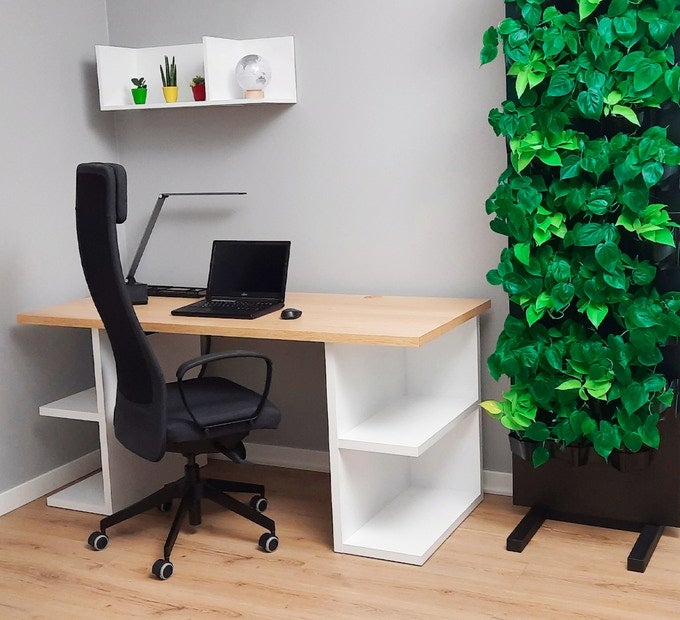 Viridi Garden helps promote mental well-being
As everyone knows, landscapes and gardens have long been used as natural calming agents and have provided safe havens to escape from mental stress. Not only do plants purify the air of harmful pollutants, but they also promote health and well-being. Whether gardening is on one's hobbies and interest list or not, just nurturing plants can cheer one's mind. Besides endowing a visually appealing aspect to an otherwise boring space, plants can also have a calming effect on us. Numerous studies prove that taking care of plants can cause a miracle for one's wellbeing.
Founded by a 41-year-old engineer, Radek, Viridi Garden intends to popularise green spaces as a means to provide an organic appeal as well as improve air quality at the same time. While exercising can lead to a healthy body by balancing blood, weight, and pressure levels, simply interacting with plants can improve one's mood and mental health. A study found that the influence of plants helps one focus and perform better at home and work. It is no wonder why people want to fill their spaces, whether at home or in offices, with green foliage.
Through innovative, thoughtful, engineered, and intelligent solutions, Viridi Garden aims to popularize green technologies channelized via personal vertical gardens. However, for most people, having a garden seems like a demanding job, with all the toilsome tasks of watering, cleaning, and maintenance that come with it. Viridi Garden's vertical garden, aside from giving one the pleasure of connecting with nature every day, also minimizes maintenance work to give one a wholesome experience.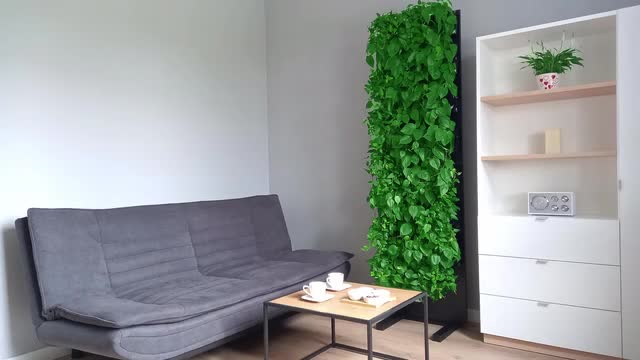 What makes this vertical garden unique
The garden is designed in a DIY formula, and one can assemble it with their basic life skills of using tools like a screwdriver. The overall product is designed according to the principles of Lean Design, i.e., to create value for the customer while being aware of the highest efficiency. Its modern, stylish, minimalistic, and aesthetic design fits perfectly into any interior, regardless of its character. Moreover, this ready-to-use product is an independent, self-supporting piece of furniture that does not use a wall as a load-bearing element.
In addition, Viridi Garden holds several environmental responsibilities as well. Metal and wood shavings were largely utilized to prepare the product and its parts. The product, however, does not include a large amount of plastic; rather, it contains 96 percent recycled plastic. In a scenario like this, when pollution has crippled millions of people throughout the world, the search for clean and green energy is critical. The Viridi Garden plant will be powered entirely by renewable energy sources.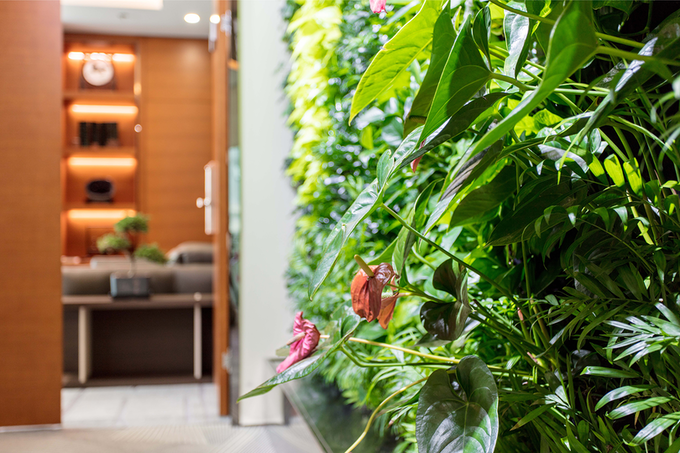 Help Viridi Garden to make the world green
For mass production and to add advanced features, Viridi Garden is raising funds through the Kickstarter fundraising platform. The investment will be utilized to develop a matrix LED lighting system with a WiFi module that can be controlled via Android and iOS smartphone applications. Developing an intelligent and fully automatic SMART watering system is another key feature that will be executed in the advanced stage, alongside independent production of the main elements and providing employment opportunities to locals. One can make a valuable contribution to this vital project by visiting the Kickstarter website.