Man Cave Image Credit: Rosendo Maximiliano
It's time to add swag to your man cave!
"A man cave is a place to forget his problems, like reading the news or playing a game. By disengaging his mind from the problems of his day, gradually he can relax," – John Gray
SWAGGER editors rounded up the newest and coolest items for you to make The Ultimate Modern Man Cave!
Somfy's Clever™ Tilt Blind Motorization Kit
Somfy's Clever™ Tilt Blind Motorization Kit is a user-friendly, do-it-yourself motorization upgrade that works with your existing blinds. Put convenient control of indoor light, glare, heat, and privacy right at your fingertips. Clever makes it easy to upgrade your existing blinds with just a few simple tools and easy-to-follow instructions. Merely remove your current blinds from your window and replace the tilt mechanism with a Somfy motor, then program your remote to enjoy your new motorized blinds. It's that simple!
Motorized blinds are the perfect solution for tall windows and can help you keep out the heat to save on your cooling bills. Take existing blinds you already love and turn them into smart blinds with Clever! By pairing Clever™ with Somfy's smart home app, you can automate your blinds around your schedule. Want your blinds to open at sunrise and close during the hottest parts of the day? Just schedule your blinds and stop worrying about light management for your home. You can also connect your new smart blinds with voice assistants and other smart home products around your home.
Clever™ turns your regular blinds into smart blinds in a snap, so you can enjoy smart home convenience with your existing décor.
Buy now
Samsung Neo QLED 8K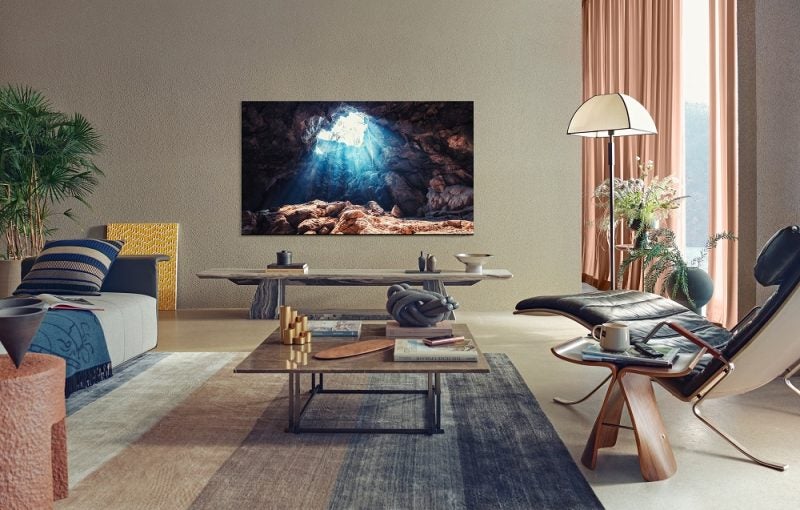 Whether you're gearing up for the big game or latest console launch, it's time to elevate your home entertainment centre with Samsung's Neo QLED 8K. Here's why: Allowing you to see even the smallest details, the 8K resolution is powered by Quantum Matrix Technology Pro with ultra-fine light control. The Neo Quantum Processor 8K with AI-powered 8K picture makes it great for sports, movies or gaming. Bigger, wider TV screens with 21:9 and 32:9 ratios give you a larger viewing area and elevated gaming experience. The Game Bar display allows you to optimize your gameplay with a comprehensive menu, such as screen ratio adjustment, input lag check, FPS, HDR, wireless headset and more.
Plus, its anti-reflective screen reduces glare and reflection for a distraction-free viewing experience. Infinity Screen is virtually bezel-less, so your entertainment is seen how it is meant to be viewed. Quantum HDR 32x sets the new standard for incredible detail and brightness. Enjoy extreme brilliance across the colour spectrum for a billion vivid, lifelike colours for an immersive viewing experience. Don't forget the Samsung HW-Q950A Soundbar with Dolby Atmos and DTS:X. The two let you hear each distinct sound as it flows around and above you, just as you would in real life.
However you design your space, just remember: bigger is better. But when it comes to screen size, the TV also needs to perform. The Samsung Neo QLED 8K does just that and more.
Buy now
Valencia Theater Seating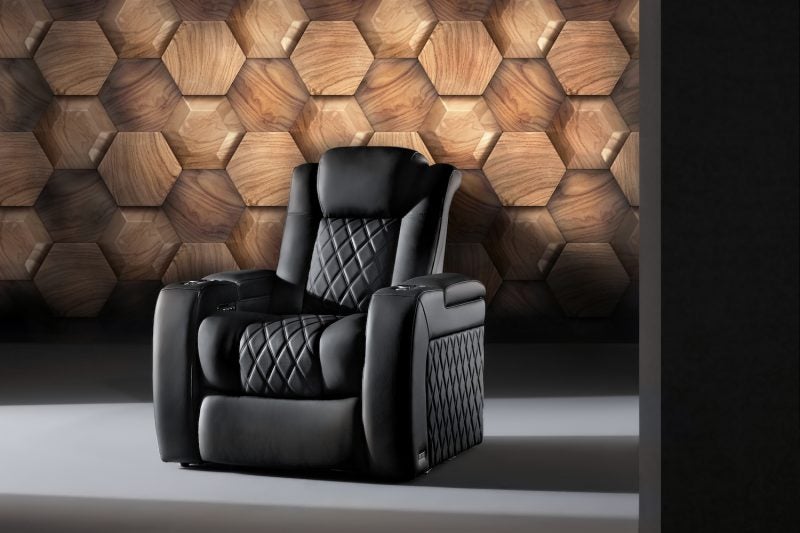 The Valencia Theater Seating Ultimate Luxury Edition exceeds the status quo with the mixture of premium Semi-Aniline Italian Nappa Leather 20000 and advanced technology. 100% ultra smooth & supple matte leather coverage and innovative materials have resulted in unparalleled design and opulence. Equipped with LED RGB lighting, memory control panel, perforated French diamond stitching, Parisian velour-lined armrest hidden storage compartments, USB & USB-C ports, and black chrome hardware. This is Valencia's most luxurious model yet! The high-end leather is akin to the likes of a Rolls Royce and other luxury cars. Access your freedom of choice with a selection of multiple configurations. Fulfill your desires and create a set customized to your ultimate luxury.
Nanoleaf Lines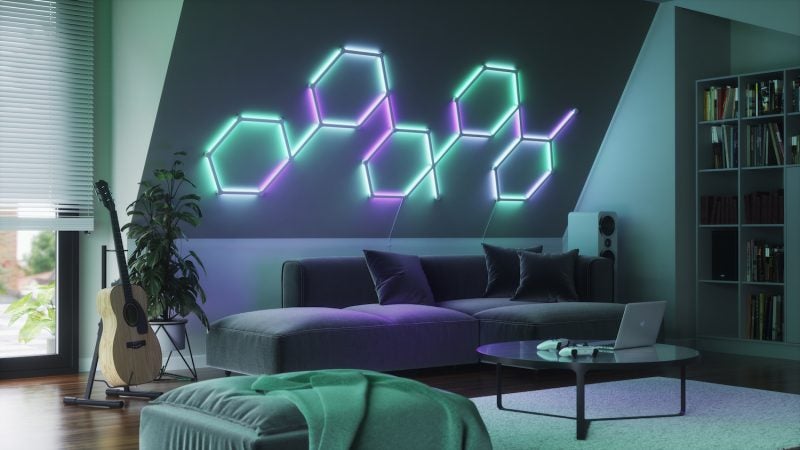 Nanoleaf Lines are LED smart light bars that are used for wall art to enhance any movie-lover or gamer's experience at home. The lines can be put together in any shape or design imagined. After the creation is mounted to the wall above your TV or computer the color pattern can be chosen with Nanoleaf's Screen Mirror. This feature, available on the Nanoleaf desktop app, allows the Lines to light up according to what is on the screen. The major color scheme of a video game will be reflected in the light bars above the computer screen, adding ambience to the entire room. Nanoleaf Line's unique combination of building blocks and electronic space upgrade make for a great holiday gift. The man in your life will have fun putting this decoration together and enjoying the elevated technological experience.
The "Smarter" Kit comes with 9 Lines and connectors to begin creating.
Buy now
The Enclave Audio CineHome II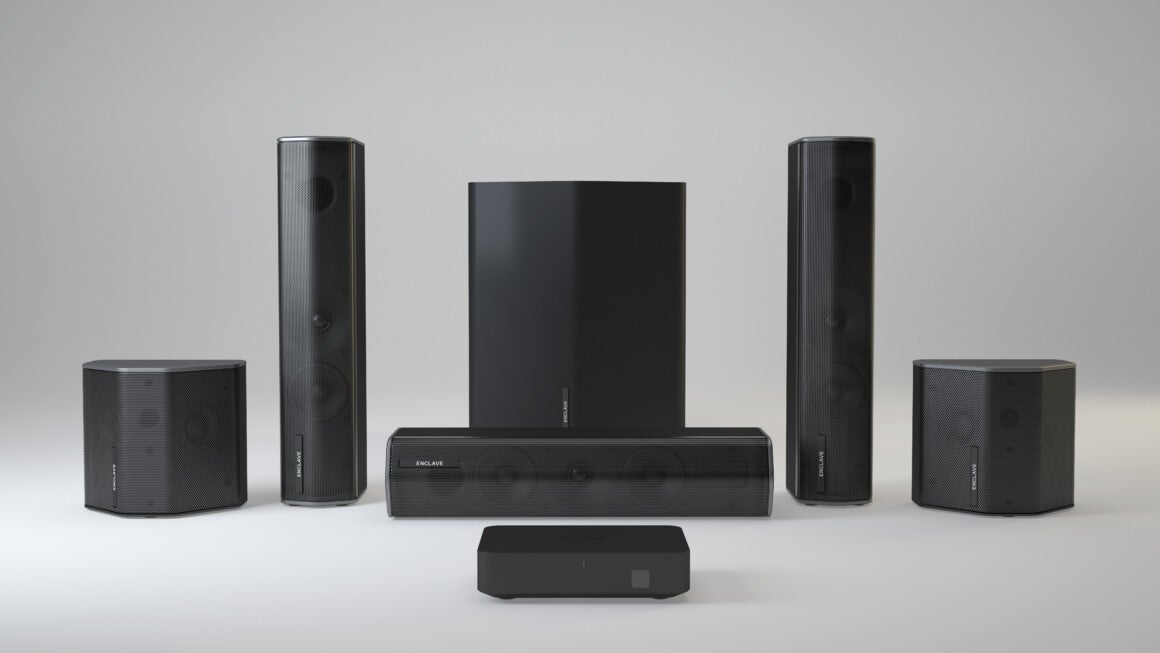 The 5.1 channel Enclave Audio CineHome II wireless surround sound speaker system is the perfect gift to add to a newly furnished mancave or entertainment streaming environment. The CineHome II provides true surround sound without the tedious setup process and hefty price of most dedicated surround sound systems. Unencumbered by reels of speaker wire, the wireless audio system sets up as easily as a soundbar but provides the dynamic, dedicated surround sound that users are looking for in a home theater system. Users simply unbox, place the speakers and subwoofer throughout the room, add power, connect the system to a content source and the system syncs automatically.
Prepare yourself for impactful movie nights, immersive gaming sessions, or cheering on your favorite team in your upgraded mancave with the incredible soundstage of the Enclave Audio CineHome II system. The system operates on a discrete wireless network – isolated from any in-home Wi-Fi networks – which means it is safeguarded from interference and does not impact any online gaming or streaming experiences. The system supports uncompressed 24-bit, 96kHZ audio with extremely low latency and less than one microsecond of synchronization between speakers. Powerful yet affordable, the Enclave Audio CineHome II wireless speaker system provides users with a dynamic, impactful audio experience across a 360-degree field of sound, capable of instantly enhancing any mancave or home theater environment.
Buy now
Epson Home Cinema 4010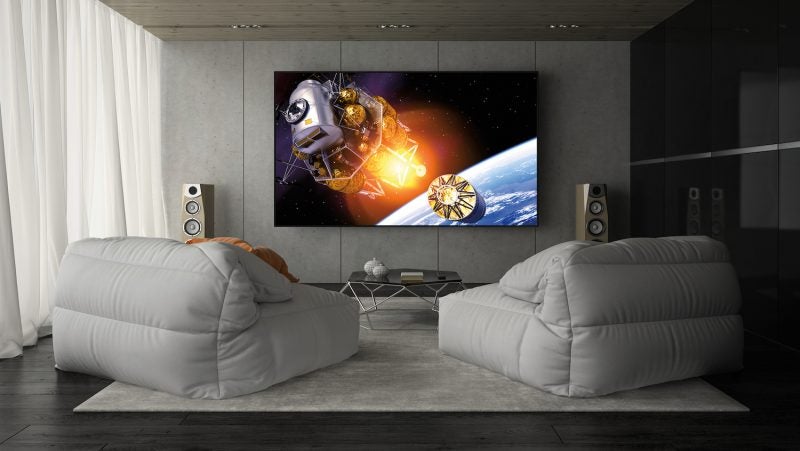 The Epson Home Cinema 4010 4K PRO-UHD projector is the ultimate home theatre experience. It's packed with features that make everyday life easier, more entertaining, and more productive. It's the perfect device for anyone who wants to do more with their projector. The 4K Ultra HD Home Theater Projector is the ultimate addition to your home theatre. It's great for watching movies, playing video games, or even streaming TV shows and sports. You can use it with any HDMI connectivity so there are no limitations on what you can watch! And because this projector uses an advanced 3-chip design, it delivers incredibly bright images in full color with incredible detail and clarity. This means you get a picture that's crisp and clear from edge to edge of the screen. With HDR compatibility, colors look more vibrant than ever before too. Experience movies like never before when using this projector! If you want the best picture possible from your projector, then look no further than this 4K Ultra HD Home Theater Projector.
Get your Epson Home Cinema 4010 4K PRO-UHD Projector today!
Buy now
Andover Audio's SpinBase
SpinBase is an all-in-one powered speaker system for turntables, designed for today's vinyl lover. It packs room-filling sound, simple operation, and easy connectivity in a compact package that sits comfortably under your favorite turntable. SpinBase also features Bluetooth for playing music wirelessly from a smartphone, tablet, or computer. Spinbase connects to any turntable (with magnetic or ceramic cartridge), whether it has a built-in preamp or not. The product also supports additionally auxiliary devices, such as music streamers or players. Bass and Treble EQ controls are available on the back panel, so you can tune Spinbase to your preference.
Buy now
The Cooluli Concord 20-LDX Thermoelectric Cooler/Warmer Mini Fridge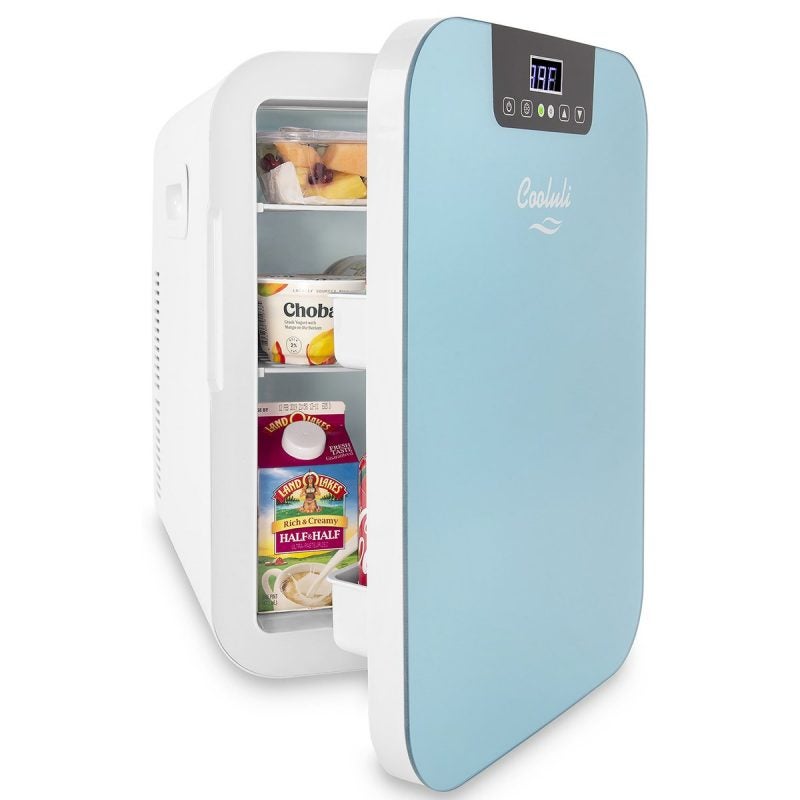 Store your faves like a boss and have them close at hand—from food, fruit, and snacks to sports drinks, smoothies, beer, and wine—with the versatile Concord 20-LDX Thermoelectric Cooler/Warmer Mini Fridge from Cooluli. It's also perfect for keeping your sundry of medications, creams, and tonics conveniently nearby. Easily switch from cooling to warming with the touch of a button—Concord's easy-to-read-and-use digital display allows you to adjust and set your desired temperature for the ultimate control. Once the desired temperature is reached, the Concord goes into efficiency mode, using only half its power to save
energy and money.
Sporting sleek lines and a modern glass front, the Concord matches any décor and helps you rack in major style points, making it the perfect addition to your home, business/office, or dorm/hotel suite. Its streamlined design belies a spacious, 20-liter capacity. Its lightweight profile and molded inset carry handles on each side make transporting the Concord a breeze. The dual-voltage construction and AC and DC cords (included) mean you're ready for any adventure. Take the Cooluli Concord on the road—in your car/truck/RV/motor vehicle and on your next trip or tailgate!
Buy now