Everything we know about celebrations is usually disposable, single use plastic materials. Especially when hosting large gatherings, everything is designed for a quick and convenient clean-up which include throwaway cups and plates, straws, balloons, etc.
Who doesn't love to have fun in hosting parties that bring friends and family together in celebration? But there are greener ways to host parties and reduce the harm on the environment.
In order to give your guests a good time, the preparation can put a lot of pressure on the environment and generate a lot of waste. In this article, you will learn that by making certain changes will reduce the garbage you generate. It is a great place to create awareness regarding the environment and encourage it along with you.
Biodegradable Tableware
Factory Direct Party understands cutlery, plastic cups, plates and straws make up a lot of the post party waste. It is among the most harmful leftovers after any celebration and none of it can be recycled or compost. A great alternative in having a sustainable green party is using eco-friendly cutlery. Plates made of areca leaves, bamboo straws, girls and spoons are great substitutes for single use plastics. Ecoy straws are reusable and completely made of organically crafted bamboo. 
If your event is being catered, you can find a caterer that provides biodegradable or compostable dishes and silverware.
Cook Responsibly
Organising food for a large number of people can often result in a lot of waste. Make sure that you set your menu first and buy only the ingredients that you need for the event. Whether you're cooking at home or ordering food, have a few dishes rather than an elaborate spread. When planning your menu, also keep in mind that a lot of green-minded folks are committed to a vegetarian diet. Offer at least one dish that's completely free of animal ingredients. Flavor-packed vegan dishes that will satisfy all your guests. Encourage your guests to go in for seconds and let them know your goal of keeping all waste to a minimum.
Reusable Decor
When you think about party decor, the usual suspects are balloons, streamers, plastic bubbles, etc. These are all single use items often made with plastic and only adds to your garbage. This year, you can go eco-friendly as you decorate your home by using natural decor that gives your party a stylish look. You can set some fabric buntings, greenery, candles, terracotta lamps and so much more. Fruits, dry leaves and fresh flowers make beautiful table decor. You can get as creative as you like by DIY decor such as upcycling old jars and bottles, creating table pieces with flowers from your garden. String lights and candles are a great way to light up your space also it swaps out harmful air fresheners with natural incense with essential oil.
Involve your Guests
Well, everyone may not be as considerate as you when it comes to the environment, So, it is important that you inform your guests at the day of your party on how they can help you achieve your goal in hosting a green celebration. Inform your guest that the bins are marked separately for biodegradable wet and dry waste, paper and plastic waste if any. This keeps them invested in the party and makes them value their contribution.
Skip gift wraps
Whether it's cellophane paper, ribbon or foil, once the gift wrap paper is torn it cannot be recycled. You are often left with a pile of pretty, shiny waste that cannot be used again. It get more eco-friendly with gift wrapping options, you can use newspaper or brown paper to wrap your presents. You can also get creative by using flowers or artwork, making your gifts unique when gifting to your friends and family. Another alternate is using cloth bags to exchange gifts as they can also be reused.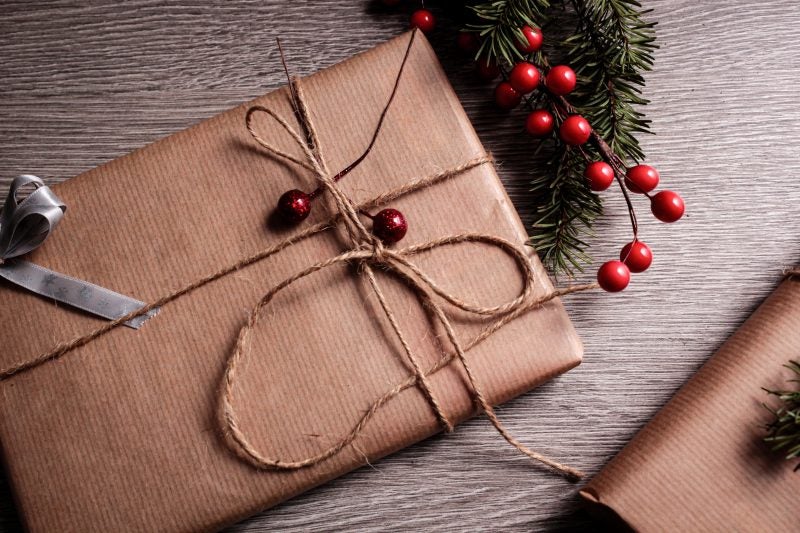 Go local with the drinks
When it comes to the drinks, you can do a little planning and smart shopping to reduce the impact on the environment. While serving cocktails, you can opt for local and seasonal ingredients. For wine and beer, you can think local and organic which can be quite useful when hosting a party. If you plan on serving soda, aluminium cans are the best substitute for plastic cups or bottles because they are easier to recycle. You can even reuse old wine or beverage glass bottles to serve water to your guests.
Green rides
Parking space is usually an issue in big cities nowadays. You can encourage your guests to choose eco-friendly modes of transportation such as carpool or use public transport to get to the venue. By doing so they reduce the amount of fuel used which in turns takes you closer in achieving your green party goal.
Conclusion
By using the above mentioned point, you too can host an eco-friendly party and play your role in reducing carbon footprint and decrease the impact of harmful wastes on the environment.