Super Bowl parties just got a whole lot better thanks to these 13 badass products for tailgating, partying, and kicking back to watch the game.
With the Super Bowl just around the corner, are you ready to host the ultimate Super Bowl party? If you're looking for ideas on what you need to make your party a success, then you've come to the right place. In this guide, we'll provide you with all the essentials for throwing an unforgettable Super Bowl party.  So, get ready to kick off the party with our ultimate guide to Super Bowl party essentials!
Essential Elements
Big Game Sunday is just around the corner! Whether you're out on the field or cheering on from the stands, your body can lose significant amounts of water and electrolytes. Packed with 1500 mg of apple cider vinegar, sodium, potassium, and 800 mg of buffered vitamin C, each stick provides powerful replenishment in a pinch. Essential Elements hydration sticks have very few calories, zero sugar, and no preservatives–so everyone can feel their best for the big game.

Essential Elements® offers a 24-pack of hydration sticks in flavors everyone will love–blue raspberry lemonade, yuzu-lime, and watermelon cucumber. Keep your taste buds happy while optimizing energy and performance for a Super filled Sunday! While their hydration sticks provide a much-needed electrolyte boost,  Essential Elements® will give back to those who need it most. With every purchase from Essential Elements®, they will donate a years-worth of clean water to developing nations.
Celebrate Game Day responsibly by staying hydrated and bolstering immunity–packaged perfectly into Essential Elements® Hydration Sticks.
Schwank Grills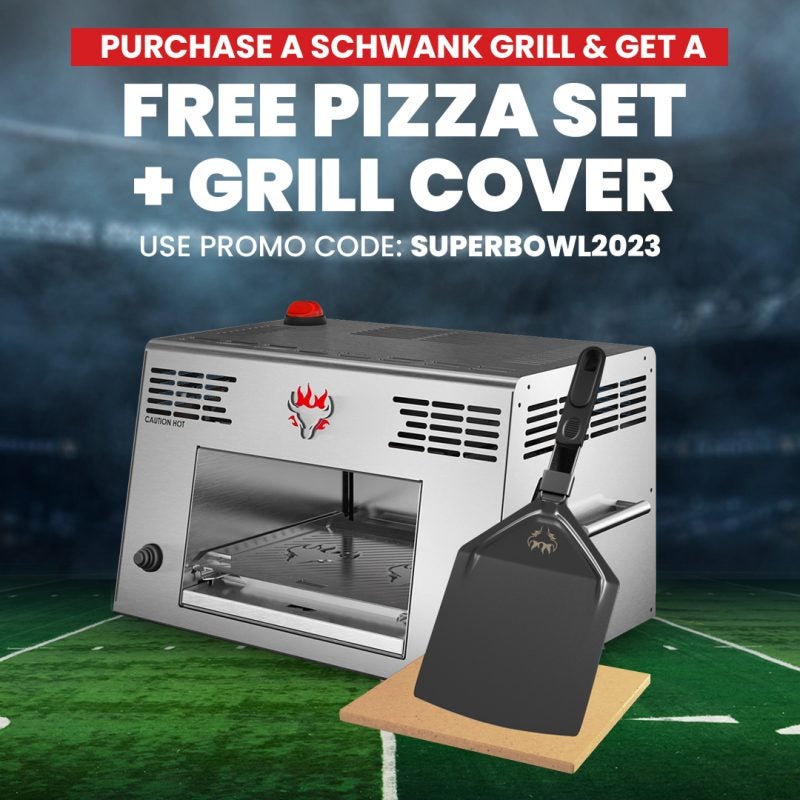 If you're looking for the perfect grill to host a Super Bowl party, Schwank Grills is the way to go. With Schwank's powerful heating technology, you can serve juicy burgers, pizzas and steaks cooked to perfection with every use. These portable grills are available in propane and natural gas, so you can choose which best suits your needs. The secret lies with their infrared heating technology that heats from above at 1500°F heat, so your food is cooked perfectly to the right temperature in a fraction of the time.
Schwank Grills use the exact same heating technology as Morton's, CUT432, Del Frisco's and many other of the world's best steakhouses. Finally you can grill with 5 star restaurant grade technology in your own backyard!
To ensure everyone gets a touchdown Schwank Grills is currently running a Super Bowl promotion where you can get a free pizza set and grill cover by purchasing any Schwank Grill. That means you can get the perfect grill for your Super Bowl party, plus some extra goodies to make your day a success. So, don't wait any longer – fire up your Schwank Grill and prepare some delicious food at your Super Bowl party.
Receive a free pizza set and grill cover with the purchase of any Schwank Grill using Promo Code: SBSWAGGER
Must have all items in your cart for promo code to work.
Stella Rosa® Premium Imported Brandy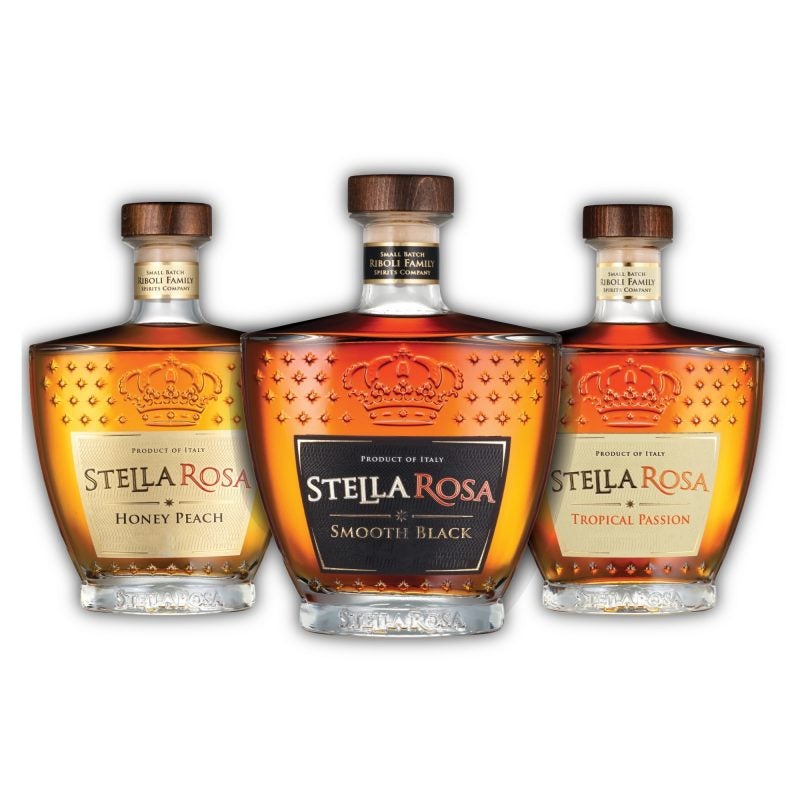 No matter which team you're rooting for during Sunday's big game, Stella Rosa® Brandy is the winning choice. Stella Rosa® Premium Imported Brandy is a collection of hand-crafted premium and fruit-flavored brandy that can be enjoyed on its own, or in a variety of delicious cocktails. We recommend Stella Rosa® Smooth Black Brandy in the Black on Black cocktail for Sunday's festivities. A rich burst of fresh berries and currant, Stella Rosa® Black has a smooth and strong finish. Let's just hope your team can do the same. For more information and additional cocktail recipes, visit stellarosawines.com/brandy.
Black on Black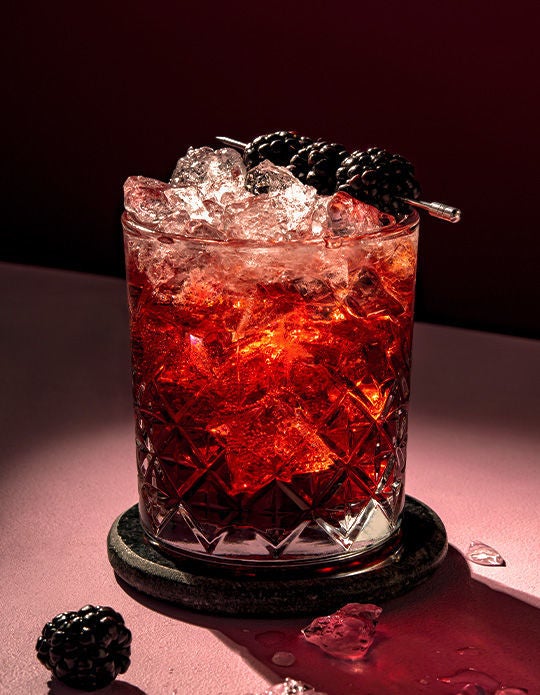 Ingredients:
1.5 oz. Stella Rosa Smooth Black Brandy
3 oz. Stella Rosa Black
2 oz. Cola
Method:
Shake over ice
Strain into glass over fresh ice
Garnish with blackberries
Epson LS800 EpiqVision
If you're hosting a super bowl party the most essential piece of all is of course the screen. Without the screen there's nothing to watch!
And who wants to just watch the big game on a puny flatscreen when you can experience larger-than-life immersion with a 100, 120 or even 150 inch projection screen! With the Epson LS800 EpiqVision ultra short throw projector you can turn your living room into a home theater regardless of the lighting. Ultra short throw projectors sit directly below the projector screen and project an image upwards from close range. This allows them to create a bright and vibrant picture on your display surface. When it comes to bright 4K UST projectors, there's none more powerful than the Epson LS800.
The Epson LS800 offers a gorgeous 4K image and outputs an incredible 4,000 lumens of brightness, allowing it to overcome even the most well-lit of spaces, especially when paired with an ambient light rejecting UST screen. That means you can use this projector with the lights on, and you'll still get a vibrant, colorful image. It also includes a powerful, built-in soundbar from Yamaha, sits closer to the screen than any other laser TV and can make an image size up to 150 inches!
In football it's go big or go home. With an ultra short throw projector like the Epson LS800 EpiqVision you can go big IN your home.
Buy now
Doritos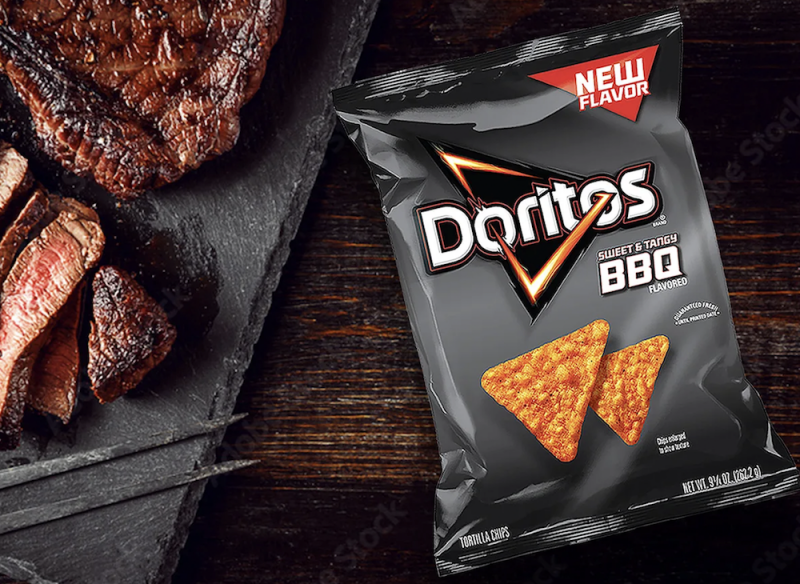 Bring your Super Bowl party to the next level with Doritos Sweet & Tangy BBQ. This bold flavour has a unique mix of sweetness, complex spices, and tanginess that your guests won't be able to resist. Doritos Sweet & Tangy BBQ encourages fans to try something different and see things through a different lens, making it the perfect addition to your Super Bowl party. Available nationally for 16 weeks from January 22 – May 12, 2023, you can find Doritos Sweet & Tangy BBQ on TastyRewards.ca and at major retailers nationwide for $4.69 (XL bag) and $2.19 (snack-size). Be the host with the most and impress your guests with Doritos Sweet & Tangy BBQ. They won't be able to get enough of this delicious, limited-time flavour!
Buy now
Samsung 65′ OLED 4K Smart TV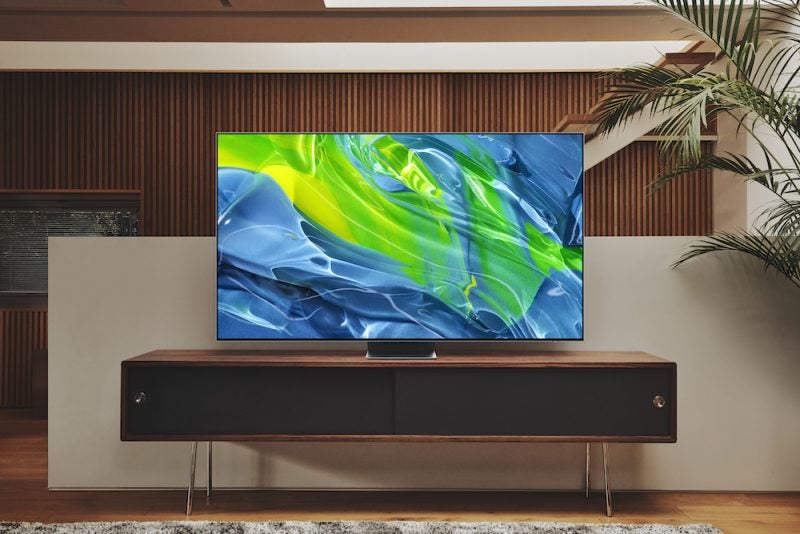 Samsung's revolutionary OLED Smart TV is designed to fit any home with its LaserSlim design and minimal bezels. With improved OLED panels, you get industry–leading contrast, PANTONE validated colour, and high brightness for a truly exceptional viewing experience. The built in Dolby Atmos Concert hall–like speakers deliver a spectacular cinematic sound so you don't miss a single detail of the action. In 2023, Samsung will also offer a 77–inch OLED Smart TV for the ultimate viewing experience. With all of these features, it's the perfect TV for your upcoming Super Bowl party.
Crate and Barrel 12.5″ Chip Bowl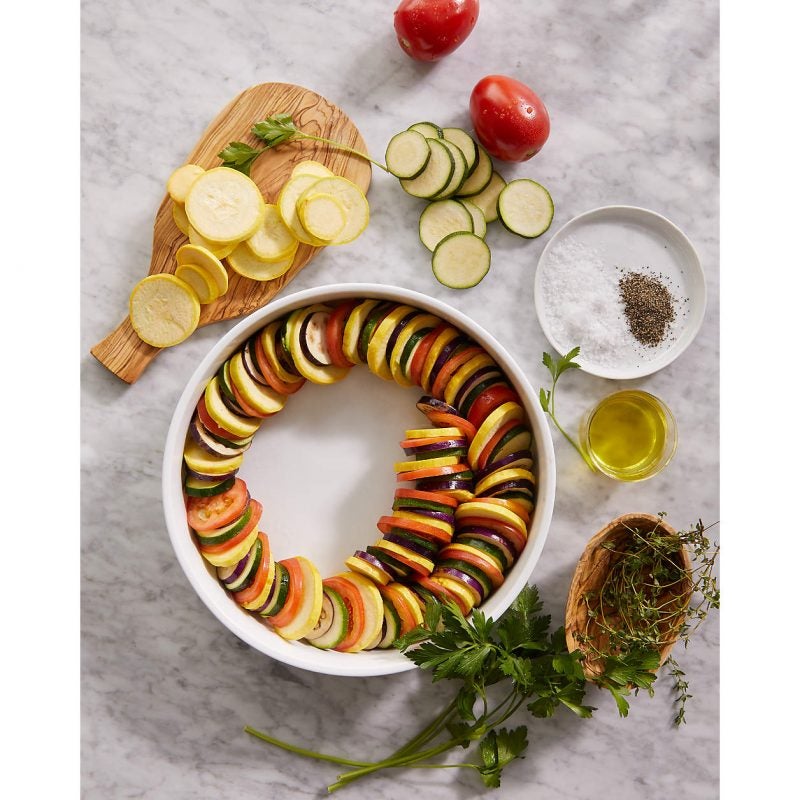 This 12.5″ chip bowl from Crate and Barrel is the perfect way to spruce up your Super Bowl party! The sleek, modern design is sure to catch the eye of your guests, and the generous size means you can fit plenty of chips and dips to keep your guests happy all night long. The bowl is made of durable ceramic, and is resistant to scratches, chips and fading. The high-gloss glaze also makes it easy to clean, so you don't have to worry about sticky food residue. With a sleek, stylish look, this chip bowl is sure to be the highlight of your Super Bowl party. Great for snacks, sides and more, it's the perfect way to show off your culinary skills while keeping
Buy now
Gozney Dome
The Gozney Dome Pizza Oven is a great way to add a fun twist to any Super Bowl party. It's easy to use, with a temperature range of up to 932°F, quickly cooking delicious pizzas in just 60 seconds. The oven is also versatile, with an included griddle plate for searing meats and vegetables, and an included pizza stone for baking. It's sleek, stainless steel design looks great in any backyard, and its portability means it can be moved easily to the most convenient spot. Best of all, the Gozney Dome Pizza Oven comes with a 3 year warranty, ensuring years of hassle-free pizza-making. With the Gozney Dome Pizza Oven, your Super Bowl party will be a hit!
Valencia Theater Seating Ultimate Luxury Edition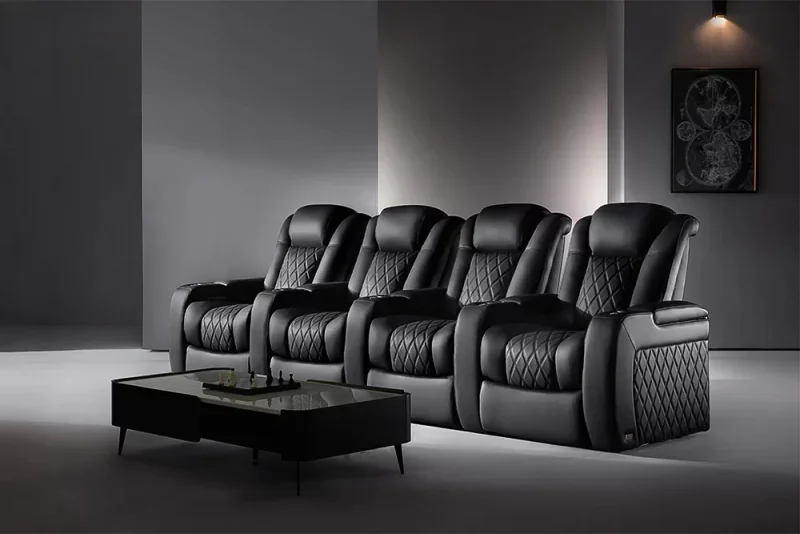 Watch the game in luxury comfort. The Valencia Theater Seating Ultimate Luxury Edition exceeds the status quo with the mixture of premium Semi-Aniline Italian Nappa Leather 20000 and advanced technology. 100% ultra-smooth & supple matte leather coverage and innovative materials have resulted in unparalleled design and opulence. Equipped with LED RGB lighting, memory control panel, perforated French diamond stitching, Parisian velour-lined armrest hidden storage compartments, USB & USB-C ports, and black chrome hardware. This is Valencia's most luxurious model yet! The high-end leather is akin to the likes of Rolls Royce and other luxury cars. Access your freedom of choice with a selection of multiple configurations. Fulfill your desires and create a set customized to your ultimate luxury.
RAMBLER® 769 ML STACKABLE CUP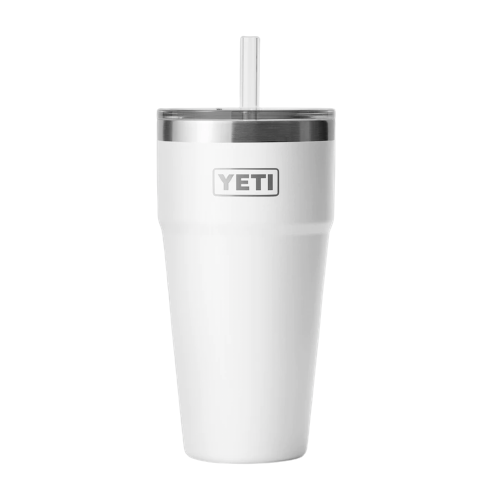 Keep those Super Bowl drinks cold with the YETI Rambler 26-oz cup. Perfect for any type of beverage, the YETI Rambler was designed to let you enjoy large gulps of your favourite cold drinks with fewer refills while keeping them at optimal temperatures. The cup comes with a straw lid, so you will never have to worry about single-use plastic straws. The straw lids are durable, and the molded-in stopper holds the straw in place securely. Made from state-of-the-art stainless steel, the cup is puncture- and rust-resistant. With its double-wall vacuum insulation, your drinks will stay cold in temperatures as high as three digits!
Buy now
Pottery Barn Chateau Wood Cheese Board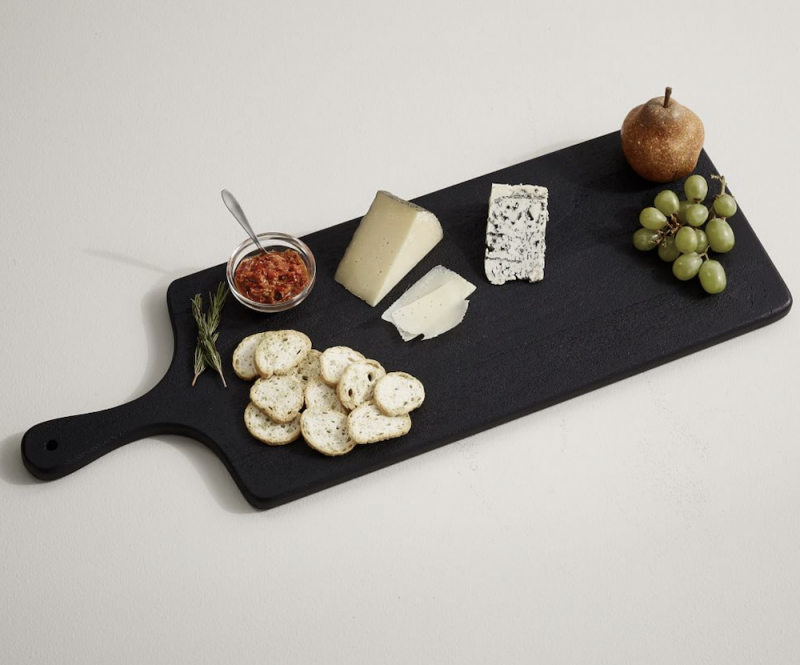 The Chateau Wood Cheese Board from Pottery Barn is a great addition to any party. Its unique design features a rustic–chic look with a dark finish and a natural woodgrain texture. Perfect for a Super Bowl party, this cheese board has enough space to serve a variety of cheeses, fruits, and other snacks. The two included spreaders make it easy to serve cheese, jam, and other accompaniments. The edges of the board are slightly rounded for safety and the rubber feet on the bottom prevent slipping and sliding. Guests of your Super Bowl party will be impressed with this stylish and functional cheese board.
Buy now
The Cooluli Concord 20-LDX Thermoelectric Cooler/Warmer Mini Fridge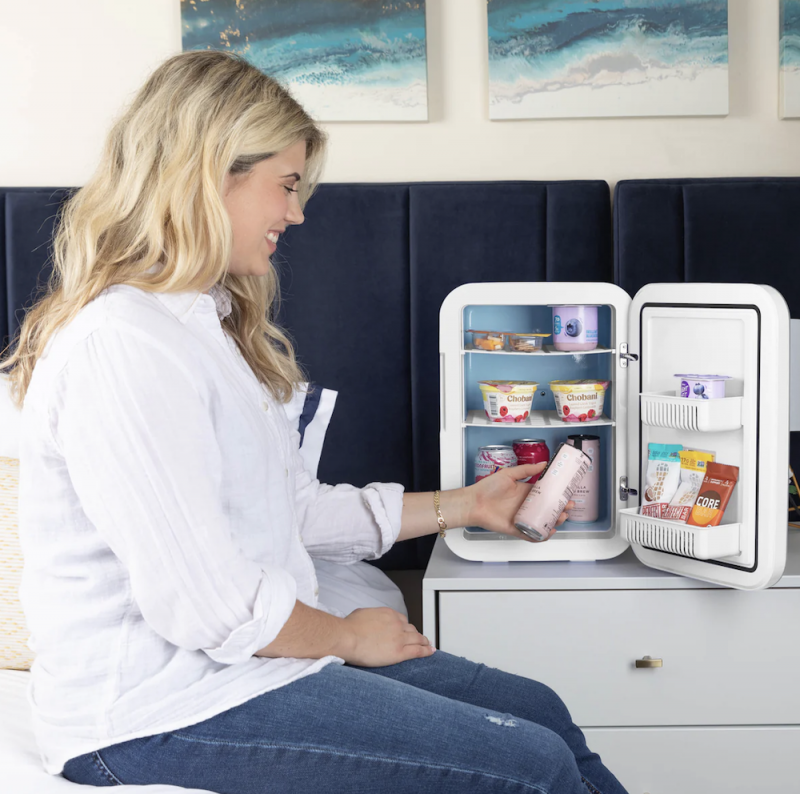 The Cooluli Concord 20 Liter Large Mini Fridge with Temperature Control is the perfect mini fridge for a super bowl party. Whether you're throwing a party for just a few people or a large crowd, this mini fridge can handle it. It has a large 20–liter capacity, so you can fit all the snacks and drinks you need for the game. And with temperature control, you can keep your beverages as cold as you'd like. It's also lightweight and portable, so you can move it wherever you need it. Plus, it's energy efficient and a great way to save money on your electric bill. So, on the big game day, you can confidently keep all your beverages cold and ready to go. With the Cooluli Concord 20 Liter Large Mini Fridge, you're sure to have a great Super Bowl party.
Buy now
YETI TUNDRA® 45 HARD COOLER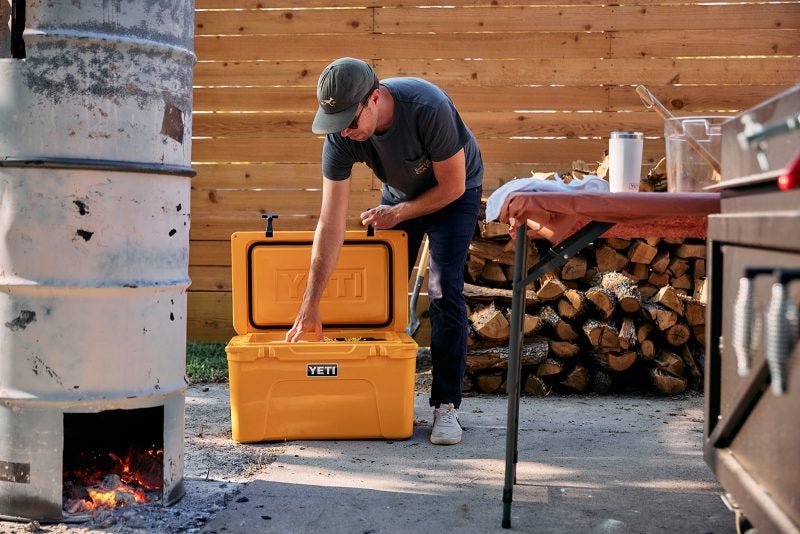 Keep your drinks cold for Game Day with The Yeti Tundra 45. It has the capacity to hold 15kjs of ice and weighs around 23 pounds empty. The Yeti Tundra 45 is also supremely insulated with an Extra-thick FatWall™ and PermaFrost™ for premium ice retention and keeping drinks or food cold. Not to mention the Yeti Tundra 45 can hold up to 28 cans of beer, making it ideal for that Super Bowl part you'll have.
Buy now