Salovati Saidzoda, a multi-time European sumo champion, is going to participate in the 23rd annual 2023 US SUMO OPEN Tournament, which takes place on May 20, 2023, at the University of California in Long Beach, CA.
This athletic event will bring together a full audience of sumo fans and the world's strongest Sumo fighters. European champion Saidzoda plans to compete in the lightweight category (85 kg). Currently, Salovati weighs 70 kg.
This internationally famous champion's goal is to win both the hearts of his American audience and the gold medal using his impressive sumo fighting techniques. To do this, Salovati Saidzoda is committed to gaining 15 more kilograms of muscle mass to enter the Lightweight category within the next five months. Upon performing well in the Lightweight category, Salovati will also likely compete in the Absolute weight category. This category is reserved for sumo fighters skilled enough to compete regardless of size and weight restrictions.
Though they are predominantly followed in Japan, sumo competitions are actually extremely popular among viewers in North America. Athletes from all over the world visit the US from Europe, Asia, North Africa, Australia, and more to compete among the country's best sumo fighters. Though highly competitive, fighters such as Salovati travel to these tournaments for the opportunity to unite with different people across the world. While at the competition, the athletes share their fighting experience, get acquainted with one another, and even make friends in the sumo community.
Salovati has already started preparing for the tournament with intense training. He is taking his preparation for this tournament seriously, as he has been looking forward to participating in this international tournament for a long time. In the past, he enjoyed watching the US SUMO OPEN Tournament on TV, enticed by the chance to participate in it in the future.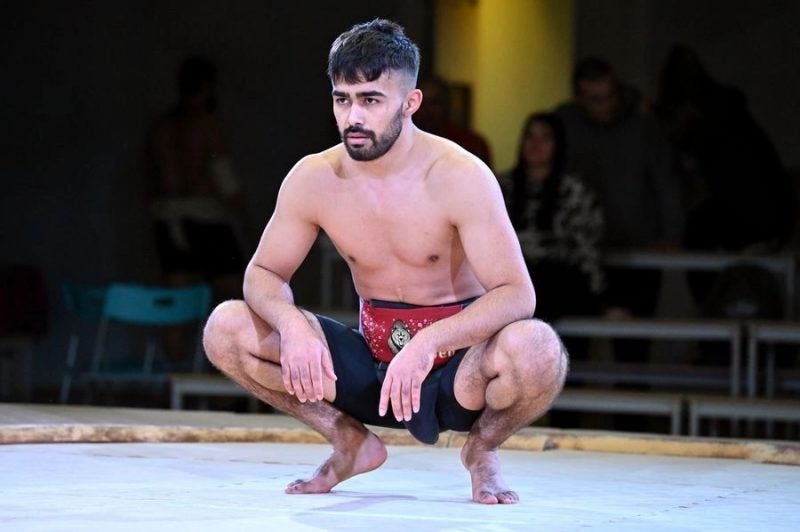 "This tournament in North America will be first in my practice. For me, this is both an exciting upcoming event and a strong motivation for my hard training," Salovati Saidzoda noted.
For those unfamiliar, sumo is a Japanese style of fighting and is internationally known as Japan's national sport. The term "sumo" can be literally translated as "to mutually rush at" or "to strike one another" and is generally used as a term to describe competition.
There are two types of sumo: professional sumo and amateur sumo. Professional sumo tournaments take place only in Japan and have only one weight category: the Absolute weight category. As mentioned previously, this category means that there is no weight limit for any participant, meaning individuals of vastly different sizes and weights can compete.
On the other hand, amateur sumo tournaments are popular all over the world, and participants compete in various weight categories to increase fairness among competitors.
The distinctive feature of the US SUMO OPEN Tournament is that organizers have designed it to be both an entertaining show and a dynamic fight between the best athletes in the world. This is a fascinating feature of sumo, which attracts so many viewers to this traditional oriental martial art. The organizers have worked hard to make this tournament a great festivity and provide cash prizes for the winners. If Saidzoda's wishes come true, he will be taking one of those very prizes home with him.