Life experiences differ from person to person, but in the end, it is only about the survival of the fittest. The one who does not want to quit the game has to stay strong for as long as to survive the hardest times. The story of survivors goes unnoticed.
But the story does hold a lesson for all. Not everyone is a survivor nor can stay strong against the storms, but everyone must have faced certain events in life that have made them turn into a stronger version of themselves. Ian William is one of those who have achieved success after surviving the toughest battle in his life. Ian got affected by a major stroke in 2006, which numbed the left side of his body. The stroke was of an intensity that made him bedridden; playing golf had become impossible when he could yet alone walk.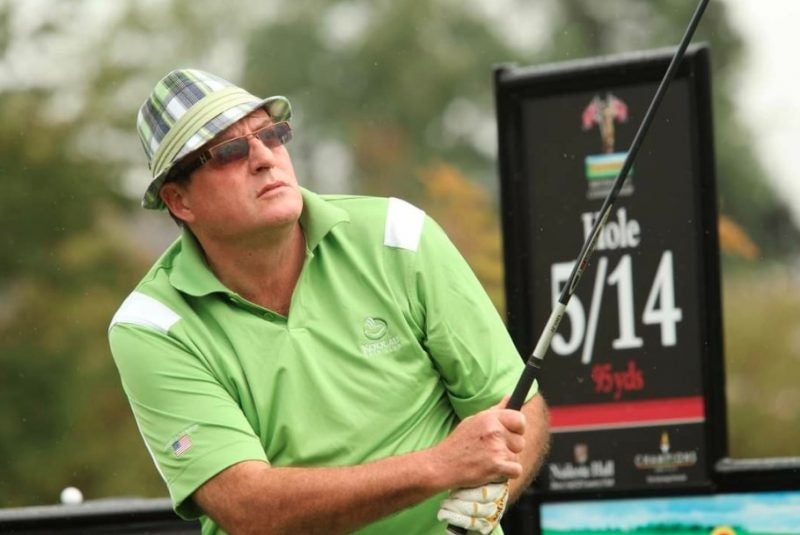 Ian was born on the 24th of April 1958 in Wigan in the United Kingdom. He was a playful and lively kid since his childhood with an interest in sports. He was seen participating in many sports in his school days. During his teenage years, he developed an interest in golf, which was considered a high-class sport in the mid-70s. The local councils made golf accessible to all in the mid-70s. Despite his earnest interest in sports, he willingly decided to complete his interest and secure a career. He did not intend to take sports as a full-time career due to financial constraints. After completing his graduation, he was appointed as an accountant. He also delivered lessons as a lecturer to university-level students.
There came a time when he stood firm to achieve his goals. But life had to offer some other challenges too. He faced two major illnesses, one after the other. Firstly, a stroke paralyzing half side of his body and then experiencing a brain tumor shattered his dreams of any physical activity. Yet his spirits were high, and he continued to achieve his goals with an optimistic approach. He knew he can still do a lot with a breathing body and a sound mind. If not for himself but others. For everyone and for whoever needed his guidance and support.
One of his acquaintances, a former European Ryder Cup Star, Bernard Hunt MBE, came up with a suggestion to jot down his story as a source of inspiration and timely planning for others. To be a source that does not leave anyone else in awe and dismay of not fulfilling one's dreams. Ian approved the suggestion and started to work on his first book, which was published in 2008. He also sent his second book for publication in 2012. His third book is in the completion phase and will be out for readers in 2020.
In 1996 life took some unfair turns and tried to shatter his courage once again. He was diagnosed with a tumor in the left side of his brain. It left some unbearable losses such as hearing loss and severe damage to a nerve.  Now with impaired hearing and an imbalanced nervous system, Ian was on the verge of breaking down. But it was not the right time to give up. He had to undergo two major surgeries in 1997. He gathered all his courage to rise again after the surgeries. Even before he could recover from the after-effects of the surgery, he caught meningitis. He was inflicted with a series of miseries, but he knew that it is not the time to give up with his firm determination.
After being a successful career-oriented professional and an author, he managed to earn the title of a 'Social Golfer.' Ian is the chairman and trustee of Cairns Cup. He aims to inspire other young adults facing mental and physical disabilities with all types of moral, social, and financial support. He has encouraged many especially abled individuals to participate in Pan Disability Golf. The organization aims to work on various golf clubs in areas throughout the UK. The organization identifies individuals from different groups who can benefit from this program. It also organizes charity events throughout the year. 
Ian has proved that no failure can turn down a rising individual if the spirits are high. If a person wants to achieve something, he can work for sure, no matter how hard the journey can be. Also, if one is not left with any chances to achieve dreams, one must use his capabilities to help others achieve their dreams.