Chelsea FC News|Truths and Gossip
Chelsea FC has a long and illustrious history. Founded in 1905, they are one of the most successful clubs in Europe, with six league titles to their name. They have won 8 FA Cups, 5 League Cups, and 6 European trophies too.
Roman Abramovich owns the club and has invested billions into Chelsea since he bought it in 2003. Here's what you should know about the goings-on at Chelsea Football Club right now.
Photo by Emilio Garcia on Unsplash
Transfer problems at Chelsea
With the news confirmed last week, Newcastle now has new owners and could very well derail Liverpool and Chelsea's transfer dreams.
Newcastle is ready to spark a transfer war with Liverpool and Chelsea by launching a £100 million bid for Tammy Abraham in January, despite the fact that he only left Stamford Bridge to join Roma in the summer. The Magpies are desperate for reinforcements after their poor start to the season, but they face stiff competition from both Anfield and Stamford Bridge.
Chelsea was keen to keep their player in the summer, but Abraham's desire to play more first-team games tipped the balance in the end. Romelu Lukaku and Timo Werner are the main strikers at the club, but many feel they will still dip into the transfer market in January. Newcastle United is celebrating Mike Ashley's club sale to the Saudi-backed Public Investment Fund (PIF) last week.
How does this affect Chelsea, you might ask? The money behind the move could cause big waves throughout the Premier League and Newcastle now has the cash to bring in players that clubs like Chelsea are eyeing. Disruptions are always tricky, but moves are the nature of the game, and this is why it's worth knowing the sports odds.
Could Eden Hazard make a difference?
Marina Granovskaia, Chelsea's sports director, has set a budget for completing Eden Hazard's grand return to the club. Perhaps he will have a Cristiano Ronaldo-like impact on his homecoming? It's unlikely given his current form. Should the Belgian remain at Real Madrid after struggling at the club since his 2019 move from Chelsea? We're not sure, as the well-liked professional has been linked with a move away and a proposed return to Chelsea.
Chelsea has made several notable signings in recent years. Jorginho, Robert Green, Timo Werner, Kai Havertz and Kepa Arrizabalaga are just a few of the headline players at Stamford Bridge. At the same time, Willian moved to Arsenal and then back to the Corinthians in a deal worth around £55 million.
There are plenty more rumors surrounding Chelsea's potential transfer activity before the window slams. According to a Spanish source, El Nacional, on Twitter, Chelsea owner Roman Abramovich believes Hazard can make a monumental comeback if he returns to the Blues and plays like he belongs there.
Chelsea maintains that they will only be willing to pay £34 million to get the star back – are these rumors true? Is a player struggling for form really worth spending millions on to bring back? We can only wait and see.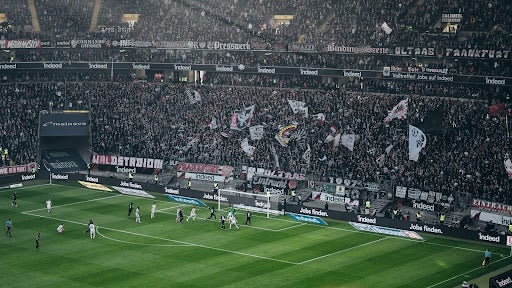 Chelsea's signings in 2021
Chelsea didn't have the most extensive 2021 summer transfer window, but the signings that they did make were exceptional. They broke their club record to bring back Romelu Lukaku and it has certainly paid dividends. The big Belgian has played six games in the EPL for Chelsea and has scored three goals, not a bad return!
Saúl Ñíguez was the other big name pulled in during the transfer window. The defensive midfielder is at Chelsea on loan from Athletico Madrid, but he hasn't quite hit the ground running and it remains to be seen whether he can handle the Premier League.
What can we expect from Chelsea in 2021?
The most exciting aspect of Chelsea's victory in the Champions League is that it was merely the beginning of their success. Development is in progress, but fans can be forgiven for being enthusiastic about the future after watching Thomas Tuchel transform a stuttering team into a terrifying force in such a short period.
Chelsea has won the Premier League six times in past seasons, most recently in 2017 – so they are certainly used to being at the summit. But defeat to Juventus in the Champions League exposed some real concerns for Tuchel, and Chelsea must find a way to fix them if they want to dominate Europe and the Premier League this season.
It may be early in the season, however, Chelsea currently sit one point on top of the table and many believe that they will unseat the current EPL champions Manchester City. Chelsea look to be the real deal this season and Romelu Lukaku looks to have made a world of difference.
Kai Havertz had an incredible season last season and he seems to have continued along the same vein, Mason Mount is undroppable, N'Golo Kanté is one of the best midfielders in the world, and they have an incredible defense. However, they need to get misfiring stars like Hakim Ziyech and Timo Werner to where their best if they want a run at the title. There's also the issue of Antonio Rüdiger's contract running down.
If Tuchel can get all of this right, then Chelsea do look like real title contenders this season and will push the other top clubs all the way to the finish line.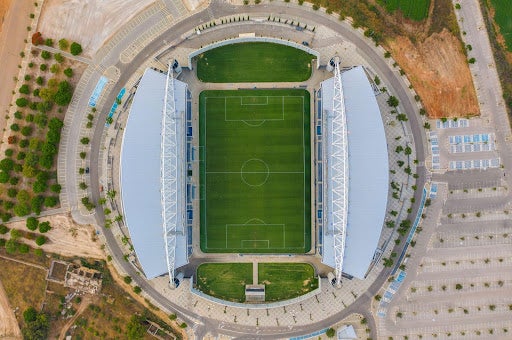 A great manager is key
As a player, Tuchel was never able to match his passion for the game. He quit at 25 due to an injury and has been coaching ever since with some success: managing Dortmund in Germany's Bundesliga brought him international recognition while inspiring players around Europe through unique tactics like pressing high upfield or changing formation midgame.
With Frank Lampard's dismissal, it is clear that Tuchel was the perfect replacement. He immediately made his presence felt with an upbeat attitude and more control over this dysfunctional team than any other coach before him – securing them their second Champions League title. For all of these reasons alone, we owe him our respect and awe at accomplishing such feats through tenacity and determination.
Tuchel's Chelsea had 18 clean sheets in 38 games last season to prove that he transformed their defense hugely.
For Chelsea, with the players that they have in their squad and the manager that they have at the helm – the future looks assuredly brighter than it has done for some time.