India has been a country where Bollywood and cricket cannot be separated. The actors and the cricket players have been the role models of many youngsters, and they also aspire to be like them.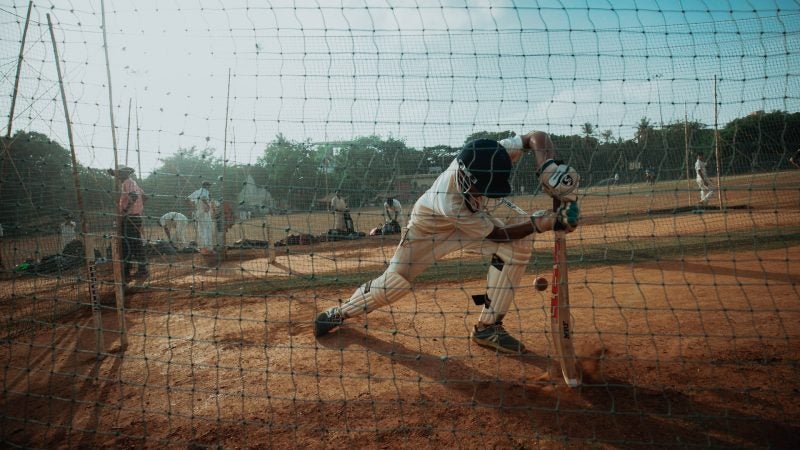 Some Cricketers have also been Bollywood stars, and there are many movies and biopics are on cricket where the actors have portrayed the life of cricketers.
The movies like Lagaan, Kai po Che, Iqbal, MS Dhoni's untold story, Sachin the millions of dreams have still been watched by many, and the connection of these blockbuster movies and fans are unmatched. Then some Indian cricketers also acted in Hindi films. In this segment, Kheltalk shall let its fans know about those six players who also turned as Actors in the Bollywood industry –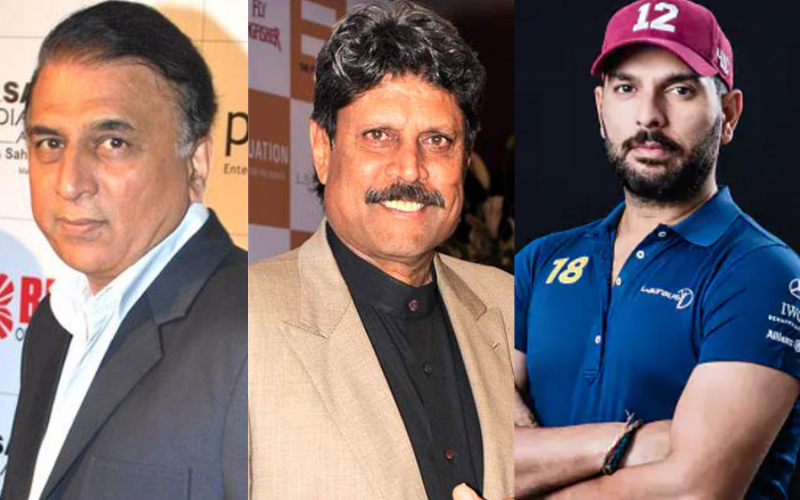 Sunil Gavaskar (Maalamaal 1988)
The little Master was the former captain and opening batsman of the Indian team. Sunny had glorified the golden cricket era for the fans of Indian cricket. He was a headache to the opposition bowler, and he used to play those lovely straight drives with ease. Sunil was a star player on the field, and he was also featured on the screens of Indian movies. Gavaskar acted in Savli Premachi, and he also acted with the Indian veteran actor Naseeruddin Shah in Maalamaal in 1988.
Kapil Dev (Iqbal)
Kapil Pajji was India's first world cup-winning captain and the greatest all-rounder which the country has ever produced. India used to rely on the spin bowlers to get wickets. But Kapil Dev's entry to Indian Cricket has changed the dimensions for the pace bowlers. Dev was a successful pace bowler for India, and he used to bat well in India's middle order. His 175-run knock against Zimbabwe in the 1983 world cup is still remembered as the greatest knock ever played by the Indian batsman. Kapil Pajji also did cameos in Indian movies. He played little short roles in Iqbal, Stumped, Chain Khuli Ki Mein Khuli and Mujse Shaadi Karoge. Kapil also played a role in the television serial named CID.
Ajay Jadeja (Khel)
The former batsman and the current commentator expert of Indian cricket has also tried to act. He was seen on the screen after serving a five-year ban because he had indulged himself in match-fixing controversies. In 2003, Jadeja appeared in a Bollywood movie called Khel, where he acted with Sunil Shetty and Sunny Deol. In this movie, Jadeja had played a plot of a murderer, and he has got ample screen time with a dance sequel with Shetty. But the movie was not appealing to the audience, and the three-hour run time was not that great.
Brett Lee (UNindian)
The Aussie player is also known for good and charming looks, and that was why he tried his hand in acting. He is the only foreign player to appear on this list. Lee was a pure entertainer during his playing days on and off the cricket field. He also has a music video album with India's veteran singer Asha Bhosale in 2006. In 2015, Brett also acted in a Bollywood movie named UNindian. Lee has played a character of a loving and charming person. He also has a song and dance sequel in that film. But Lee has not had appeared in any movie after that, which was a surprise.
Yograj Singh (Singh is Bling)
The former all-rounder of India started acting even before he entered the cricket field. Yuvraj Singh 's father, Yograj Singh, has also been an actor in the Bollywood industry. Yograj has acted in 30 Punjabi movies and ten Indian movies. This is an unknown fact for many that father and son were also actors. Yuvi was a successful cricketer for India in the limited-overs format. He used to work as a child artist in Punjabi films along with his dad. But the future was not known to Yuvi as he became a superstar on the cricket field instead of movie screens.
Sandeep Patil and Syed Kirmani (Kabhie Ajnabi The)
Cricket has become popular because of India's win in the 1983 world cup. As a result, many people started to recognize the game and start to learn and play cricket. Bollywood also tried to cash in this popularity and took two world cup winners, Sandeep Patil and Syed Kirmani, in a film. The cricketers acted in a movie called Kabhi Ajnabi the which Vikram Singh directed in 1985. Sandeep got the lead role in the film, and Sachin Tendulkar also acted as a child artist. But the movie did not go well as expected, and the cricketers also had a fighting scene between them.