Horse racing is a popular sport with many people, and millions around the world enjoy a day at the races. But what is it about horse racing that makes it appeal so much to fans?
The Chance to Witness Top Quality Action
Horse racing is not a sport where you pick a team or person to follow. This means that the biggest events in racing are open to everyone. Compare that to football, where the big games are for those who support the big teams.
Big events such as the Cheltenham Festival are the heart and soul of horse racing. They offer fans from all backgrounds the chance to witness something very special. Watching the main contenders run in the Cheltenham Gold Cup will not only be the highlight of the season for some, but those on course will see this as one of the best sporting experiences of their life. Minella Indo won the 2021 renewal and the latest horse racing odds list him as the 4/1 favorite to repeat that in 2022, as of October 18.
Whether you are a local to a big course or traveling from the other side of the country, these events are the ones that fans want to be at, and they know they can be in racing. Again, compared to football, this is not something that happens for fans of that sport. An FA Cup final, for example, is a great occasion, but only two sets of fans get to experience that each season, with one going home happy, which was Leicester City last season.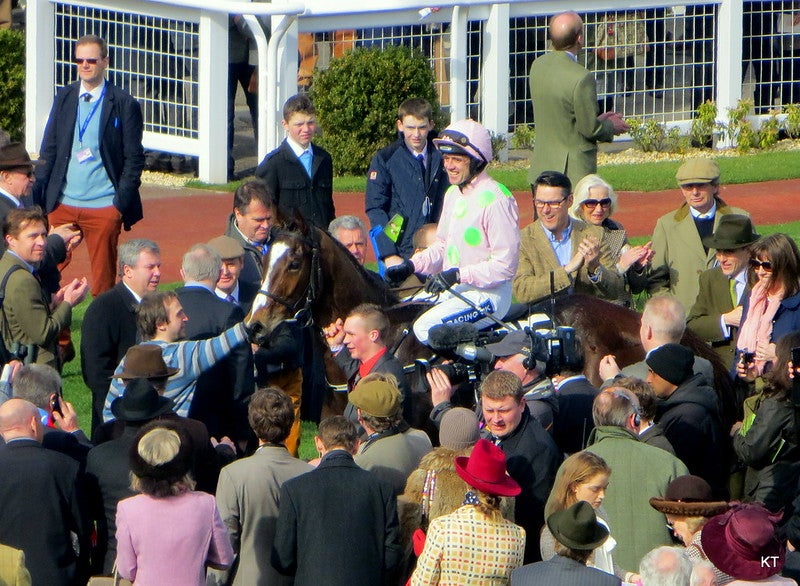 More Than Just Sport
When someone attends a football game, although there is a social aspect to it, the main focus of the day is all about the game. This isn't strictly the case with horse racing, which means that it appeals to people who are not huge sports fans.
Alongside the action on the track, some big festivals really focus on fashion, allowing those who attend the chance to put together an outfit and spend months beforehand planning it. The Royal Ascot meeting is surrounded by fashion, with tips from the racecourse for those looking for inspiration about what to wear. At times during this meeting, the fashion almost takes center stage over the racing.
Another aspect of the day where people like to go above and beyond when they are at the races is with food and drink. Whether this is a big picnic beforehand, a meal in one of the restaurants, or a private box with food of your choice, if you want to impress people with a great menu, you can do that at the races.
A race meeting is long enough to be able to eat two meals at the course if you wish, while when it comes to drinks, you will be spoilt for choice. Friends getting together at the races will often have the champagne flowing throughout the day, a special drink for a special occasion.