LA is a city famous for its blend of attributes that make it a truly awesome place to visit or live. For dude-oriented activities, there really is an endless supply.
If all you have is 48 hours in Los Angeles, and/or you're looking for a high-adrenaline headstart to a longer trip, let this be your "Swagger-tested" starting point. 
DAY ONE
Start with a half day day fishing excursion with Marina Del Rey Sportfishing, an adventure all its own. While you're enjoying the ocean views from the boat, you can chat with like minded individuals over the course of a few hours, while reeling in some rockfish, cod, scorpions and plenty of others. I rode the custom-built New Del Mar, the 75-foot sportfishing vessel, equipped with a burger bar and all the fishing equipment you need. Everyone on board left with a nice bag at the end of the trip. It's $70US to board, $30 for rod, $20 for license, and $2 per fish to fillet.
Cap off a busy day with a whiskey tasting and tour at Broken Barrel Whiskey, producers of a variety of rye, wheat whisky, and bourbon, with a delicious variety of cask strengths and combinations. A different flavor for each kind of whisky drinker. While I was there, there was an awesome deal where you can enjoy a whisky tasting flight with each bottle purchase. Seth Benhaim, the owner, told me that a quarter-million bottles have been sold in the past few years. He has a veritable wall-to-wall whisky library in his office, collected from the four corners of the globe. Clearly, he's a man who knows the beverage world, inside out. I had the rare opportunity to try a brand new opened whisky, as well as the privilege of smashing a barrel with a sledgehammer, so the pieces could be used to further the depth of flavor for an upcoming batch. That's a big part of their shtick – "broken barrel." Those who know me, know I'm a bourbon snob, and I give these guys high marks. Next time I'm in LA, I will be visiting again.  Located at 2332 E 8th St.
DAY TWO
Give yourself at least three hours to properly enjoy the Petersen Automotive Museum. Four floors, with more than 250 cars, there's lots to ogle, ranging from the early cars of the late 1890s, to a vast array of Porsches, motorcycles throughout the century, experimental cars, racecars, fancy sports cars, classic cars, and famous cars – such as the Batmobile, KITT, Doc Brown's DeLorean, etc. For a small premium, it's worth it to pony up to visit the bottom floor, aka "The Vault," with super rare cars and limited editions. It pays to find a guide, who'll happily take you around and give descriptions and stories of what you're seeing (since most of the cars on display do not have explanatory cards). You don't need to be a car fanatic, to really appreciate the beauty of these incredible vehicles. Located at 6060 Wilshire Blvd.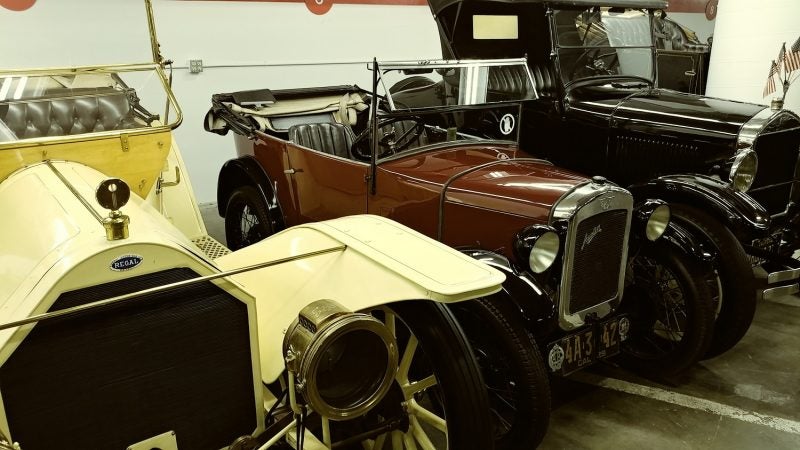 Visit Hermosa Beach – with nearly two miles of ocean frontage and 94 acres of public beach, it's considered one of the most popular beaches in Los Angeles County, owing to the excellent surf, gorgeous swimming areas, paddleboards, and array of volleyball nets. During the day, walk through the "strip" to enjoy fresh baked goods, some good beer, local eats, and crafts. After sundown, it's got its own nightlife vibe. In the evening, take in a show at the Comedy and Magic Club. As of the time of this writing, Jay Leno has summer gigs there (2023) for $35 tickets. They've got a full list of craft cocktails, a beer and wine menu, and lots to eat! Located at 1018 Hermosa Ave.
Where to stay:
Hotel Indigo, downtown LA – It's within walking distance to LA Live (loads of restaurants), the Grammy Museum, and the Staples Center (sports and concerts!). From the moment guests step into the hotel, they are enveloped in an atmosphere of contemporary elegance, blended seamlessly with local artistic flair. Each room and public space is thoughtfully decorated with local artwork, showcasing the creativity and diversity of the surrounding community. The on-site restaurant features a menu inspired by the flavors of California, incorporating locally sourced ingredients – try the avocado toast, and the steak with hash browns! Guests are treated to a delightful fusion of tastes that captures the essence of the region. The rooftop bar offers panoramic views of downtown Los Angeles, allowing visitors to savor the breathtaking skyline while enjoying handcrafted cocktails. Additionally, the hotel boasts a state-of-the-art fitness center, and relaxing spa. Hotel Indigo employs eco-friendly practices, such as energy-efficient lighting, water conservation initiatives, and a recycling program.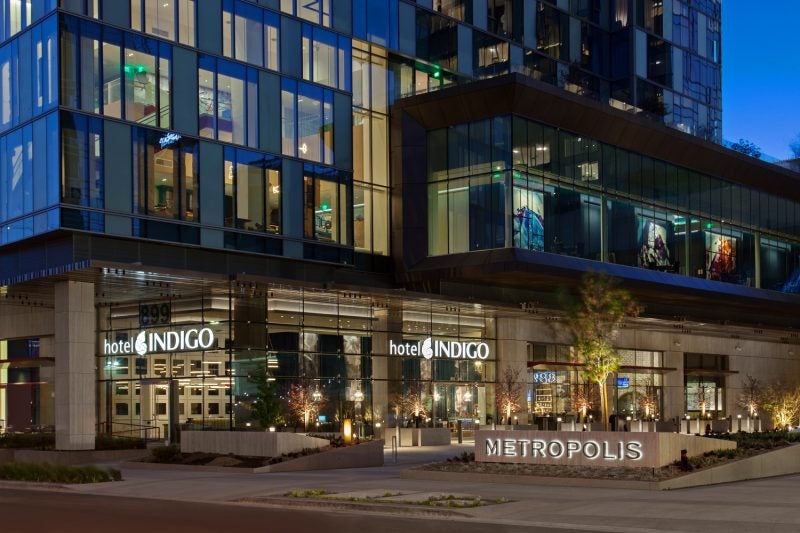 Where to eat:
Taylor's Steakhouse – this establishment uniquely has the feel of both an upscale restaurant, and a diner, equally great for bringing a buddy, or a date. As the name suggests, it's steak and more steak, made in all kinds of ways. Of course, it has a full menu of appetizers, entrees and desserts too. It's an iconic place to hit up, and good for any budget. Located at 3361 W. 8th St.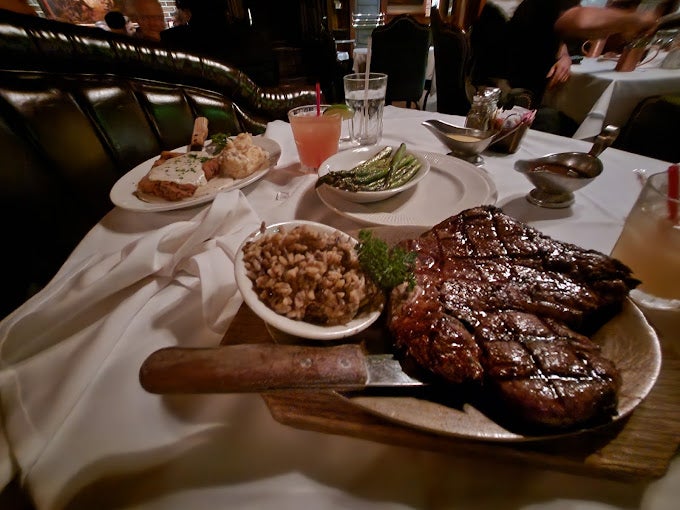 Jeff's Gourmet Sausage Factory – their sausages, hot dogs and burgers are all made on-site, and you can taste the difference. The variety is incredible, including mergez, boerewors, and jalapeno franks. It is highly recommended to bring a friend, and you each order two differently spiced dogs, and trade halves, so you can sample four! The LA Weekly, CBS News, Doordash and LA Times have given this restaurant big marks. Located at 8930 W. Pico Blvd. 
This itinerary will leave you full – in terms of experience, food, and memories!