Vegas is reinventing itself once again. A city that began as a watering hole in the middle of the desert, and then became the only place in the USA to gamble and drink is now known worldwide for glitz and glamour. Over the years, the hotels got bigger and the shows more elaborate. There were huge buffets, deals and freebies, and animal attractions. Each hotel was trying to outdo the others.
However, the pandemic brought lock down and changes. People are looking for new things to do. On a recent trip, I noticed that I was in situations that were so immersive that I forgot  that I was in Vegas and just felt like I was in another dimension.
Here are some experiences I had that made me forget that I was in Vegas, while enjoying Vegas beyond the casinos.
Stay Well Suites at the MGM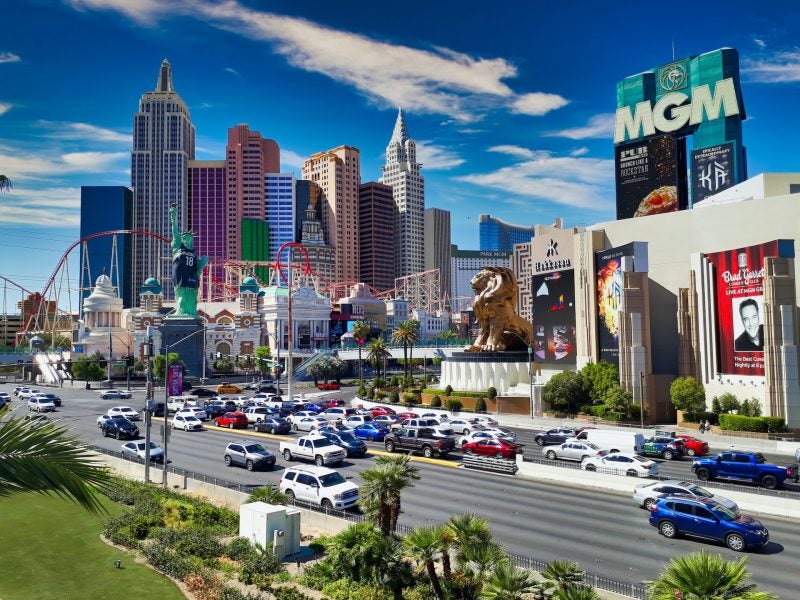 I spent five nights in a Stay Well Suite at the MGM hotel. These rooms are great places to rejuvenate and have some down time while recovering from Las Vegas excess. The lights are low, there is an ionizer, aromatherapy in the shower, remote controlled black out shades and a dawn simulation alarm clock. I had a rejuvenating sleep every night.
Bellagio Conservatory and Brunch at Sadelle's Cafe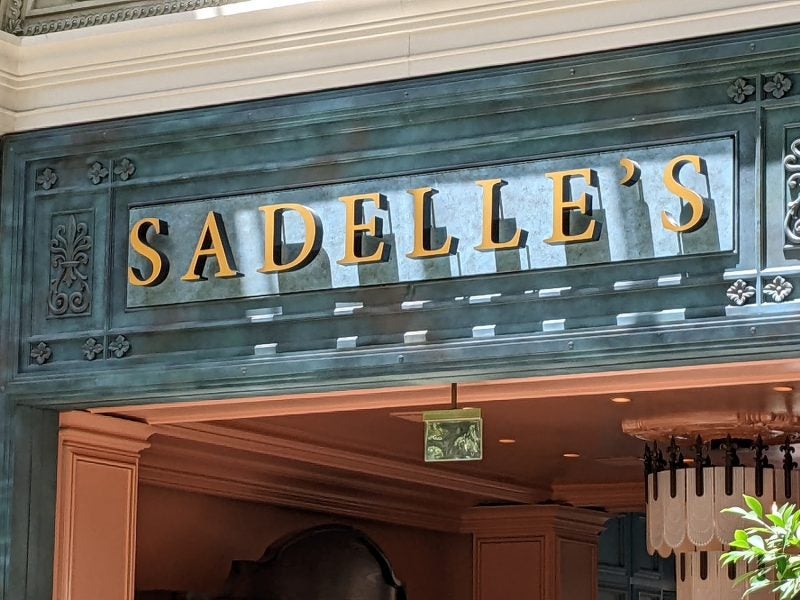 Steve Wynn has opened some of the most beautiful and classy hotels along the strip. I had the pleasure of visiting the Bellagio Hotel, where I was awed by the stunning Conservatory and seasonal Botanical Gardens. Displays change five times a year, and the items are made of almost all natural products including foliage, seeds and feathers.
Eating brunch at Sadelle's in the Bellagio was a trip highlight. Not only was the food decadent–the service was old school proper with servers wearing signature salmon-coloured jackets over white aprons. Must tries include Sadelle's signature tray of a fish and bagel tower and their eggs benedict. Desserts are made in house and are delicious.
Mob Museum and Speakeasy Bar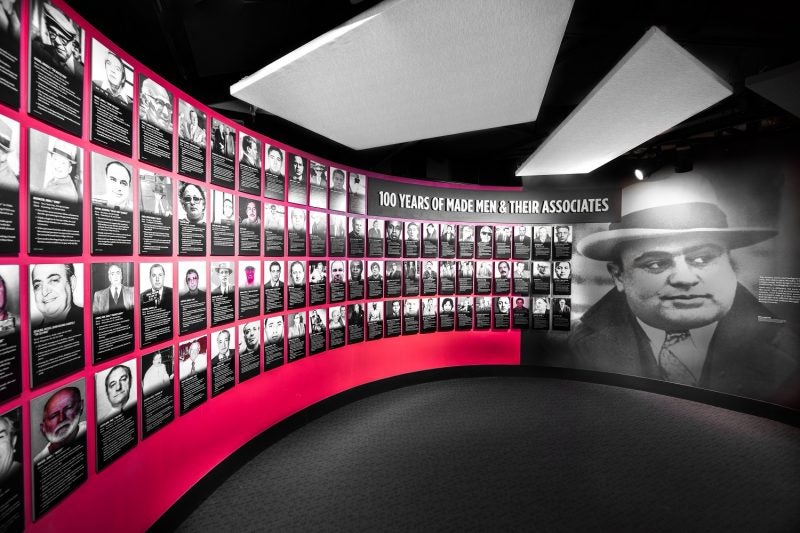 Revel in the fascinating history of Las Vegas by touring the Mob Museum, where you can learn about how mobsters invented Las Vegas. Not only was the first major casino, The Flamingo, started by famous mobster Bugsy Siegal and his New York gangster partners, one of the recent long-time mayors of Vegas, Oscar Goodman spent years as the defense attorney for 20th century gangsters. His wife, Carolyn, took over as mayor once his term ran out and is still mayor to this day.
A fun way to encounter another era is to visit the secret Speakeasy Bar, in the museum's basement. There is even an entrance from the outside so that you can get in without paying an admission fee.  They open a tiny door, and you have to give a secret code which is listed on the website each week. Staff are dressed in outfits from the Prohibition Era and the drinks are wonderfully inventive with names like Bathtub Fizz, (comes in a miniature bathtub) Giggle Water and Moonshine Mayhem.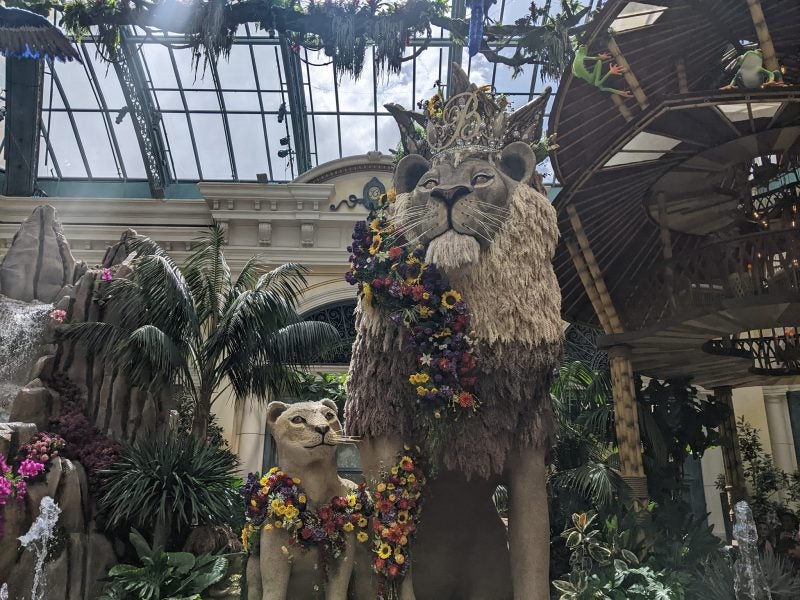 But there are also brand-new attractions in Sin City. For some people there are only so many times that you walk from casino to casino and eat at lavish buffets. During the pandemic, when the place was deserted, new money came in to establish some diverse arts and adventure offerings.
This was my fourth trip to Vegas, over as many decades but I have to say the first one where I felt that I could leave the "typical" Vegas Strip behind to enter new and innovative dimensions.
Flyover
FlyOver Las Vegas is my favourite kind of ride–just a tiny bit scary at first but safe and unique. Passengers hang suspended, feet dangling, before a large spherical screen, while being whisked away on a mesmerizing journey across land, sea and sky — all set to enthralling music. If you have been on Disney's Soarin', the sensation is similar.
The new immersive flight ride is from leading hospitality company, Pursuit. I went on a day that was 107 F outside and entering the cool, relaxing pre-ride salon helped me to decompress from the strip.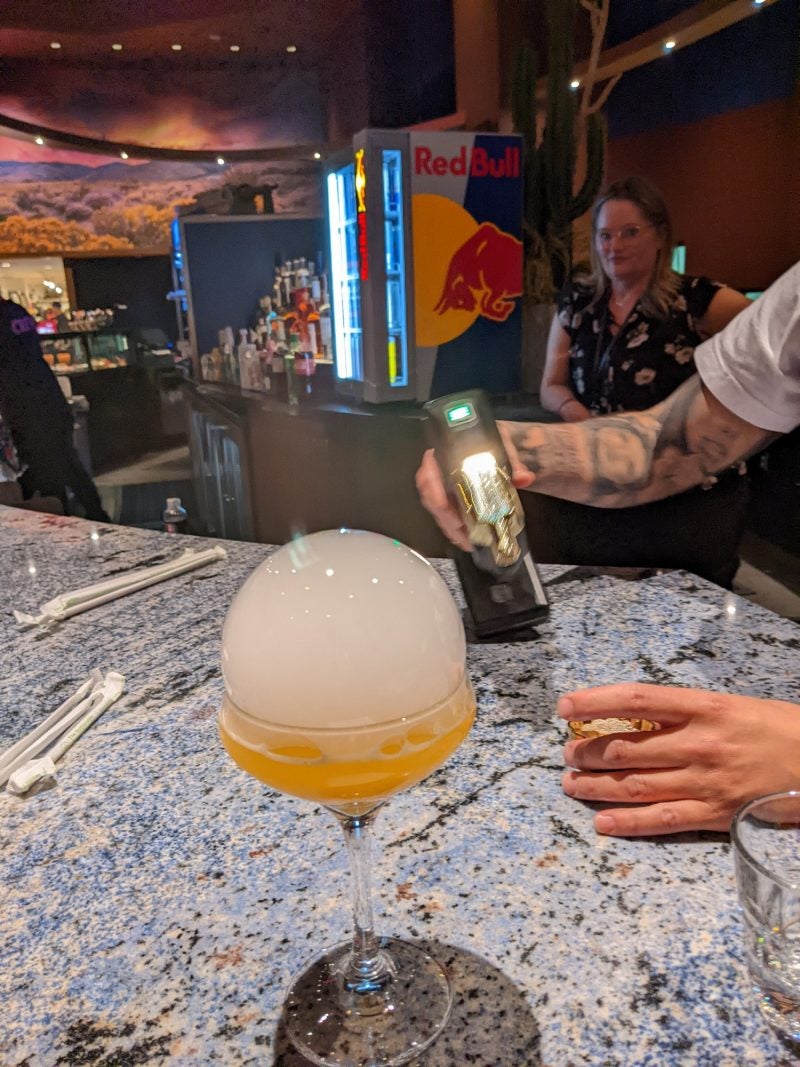 A lot of thought has gone into how to transition riders from the intensity of the strip to a feeling of being in an otherworldly place. There are long hallways with blacklight and interesting vignettes.  After a bit of walking, there is a large room that is made to resemble the bottom of a canyon. Here is the Lost Cactus Bar, which serves up delicious drinks with names reminiscent of the desert and the west. For non-drinkers, no effort is spared as the mocktails are also given loving attention.
I went on two different rides–one showcases the Wild West and the other Iceland. After a short pre-show, a guide escorts you into either the upper or lower pod, each of which has a slightly different take on ride that you are about to take.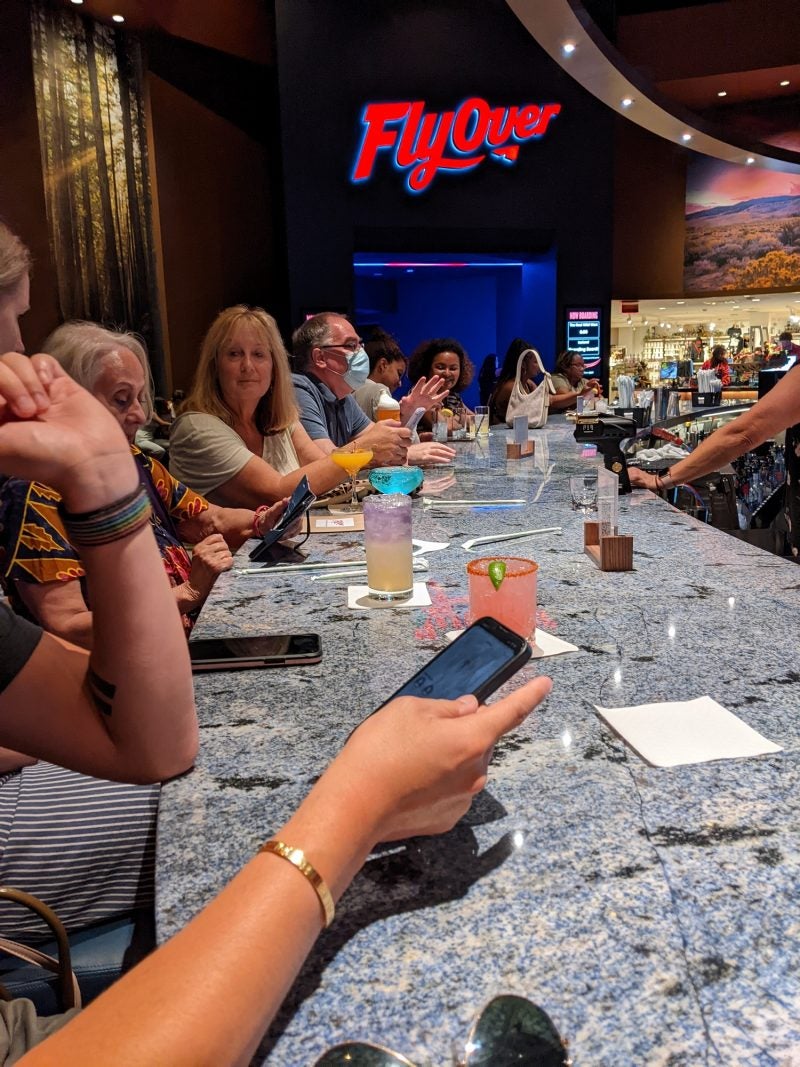 I thoroughly enjoyed the experience–watching the beautiful scenery from above while all my senses were stimulated by things like water droplets, breezes and floral scents. The Flyover Vegas which is a combination sensory ride, history lesson and cocktail tasting is definitely worth checking out for an atypical Vegas experience.
Area 15
A parody of Area 51–this seemingly deserted warehouse is actually filled with attractions and restaurants that aim to bring visitors into an alternate way of viewing the world. Intense air conditioning and black light provided welcome respite from the oppressive summer heat when I visited last June. This place has so much going on, one could literally spend days here and not get bored. There are a variety of rides, games and art displays as well as delicious BBQ at the The Beast where the menu was crafted by James Beard Award Winner, Todd English. One of the most popular attractions is Omega Mart, a sci-fi dystopian setting with a major twist, was my favourite of all the options.
Omega mart
Inside Area 15 is one of the most innovative attractions that I have ever seen. Creator company Meow Wolf spent years going into extreme detail in preparing a potentially interactive experience for each guest that enters. Full disclosure-I was on a media tour which gave us a quick explanation of the concept. I was only there for 45 minutes but I wished that I could spend hours ducking in and out of the 60 plus rooms and spaces that make up this detailed and artistic alternate reality. After purchasing a ticket, you find yourself in a familiar looking store–the equivalent of Walmart or Costco. There are people wearing blue vests and products that you can purchase. But nothing is normal–as soon as you read the product descriptions, watch the videos playing around the store or talk to the employees, you will get the strong impression that things are quite off kilter.
All the items are for sale, but it doesn't take long to realize that these are not the normal useful items they seem to be.
The further one goes into the experience, the less familiar it is. Participants
find doors, entrances, and rooms filled with other worldly art and highly staged settings of a dystopian nature. There are mysteries to resolve, computers with which to interact and gaming experiences. For the most resolute, it is possible to take over the grocery store or contact a location in another city,
 Like I said, I had to go to Vegas to escape Vegas and it was well worth the trip.
By Neilia Sherman-Waterman
For more information:
www.flyoverlasvegas.com
www.MGMGrand.com
www.bellagio.com
https://www.meowwolf.com
www.thebeastbytoddenglish.com
www.mobmuseum.org