Toronto is Canada's largest city and is a bustling mix of languages, cultures, music and cuisine. Located on the northwestern shoreline of Lake Ontario, Toronto attracts tens of millions of visitors each year.
This towering metropolis is home to over a dozen professional sports teams, hundreds of museums, bohemian markets and a thriving nightlife. When the temperatures soar you can even hit the beach – not something that most cities can claim to have!
As well as all of the above, Toronto also has more than its fair share of notable landmarks to entice visitors and tourists. But which of these landmarks should be at the top of your list to visit?
Helpfully, research conducted by airline comparison site Find A Cheap Flight has identified the most popular landmarks in Toronto based on the number of average monthly Google searches.
What are the most popular landmarks in Toronto?
From giant structures to historic buildings, Toronto has something for everyone. Most of these landmarks are impossible to miss if you are walking around the city, but there are also one or two hidden out of the way. Luckily, you don't need to spend hours tracking them down as we've covered it for you! So, without further ado, here are the most popular landmarks in Toronto.
Union Station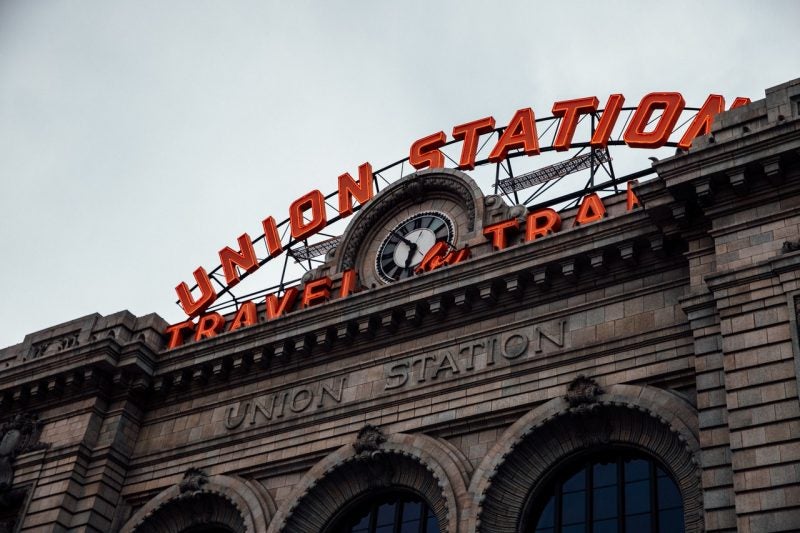 Way out in first place with 110,000 monthly searches is Union Station.
Opened in 1927, Union Station is Canada's busiest transportation hub. This major railway station has 23 separate platforms, more than 2,000 rights of way and services over 250,000 daily passengers.
It is one of the finest examples of classical Beaux-Arts architecture in the country and was designated as a National Historic Site in 1975. The facade of the building stretches along Front Street West and is comprised of 22 equally spaced Roman Tuscan columns.
Walk through the entrance and you will find yourself inside the "Great Hall" – an opulent ticket lobby that is 250 feet long and 88 feet high at its highest point. Carry on through the lobby and you'll discover more than just a railway station. Pop up art exhibitions and music performances are commonplace inside Union Station and you will also find dozens of shops and food retailers.
CN Tower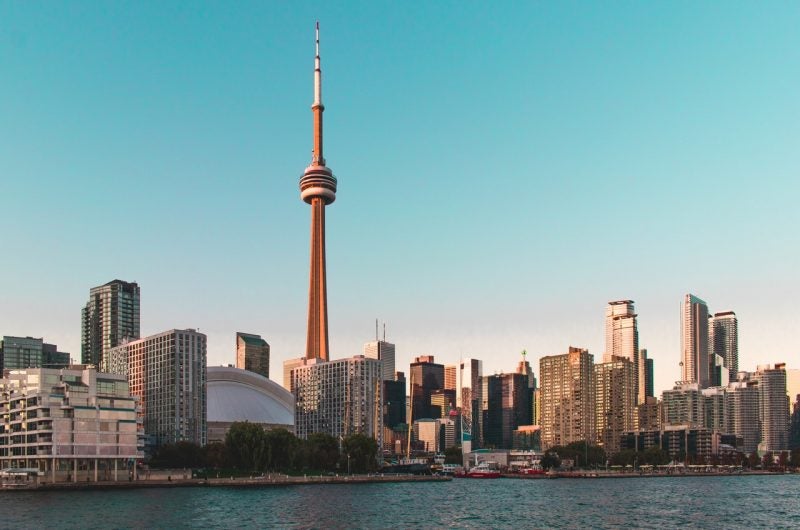 CN Tower is the second most popular landmark in Toronto with 22,200 monthly searches. Standing at 550 metres tall, CN Tower dominates the Toronto skyline. For over 3 decades it was the world's tallest structure; a crown that is now held by Dubai's Burj Khalifa.
There are plenty of different ways to enjoy the stunning views on offer from the tower. Multiple viewing levels are positioned throughout the building, including one with a glass floor to really give the full effect of how high up you are.
For a more relaxed experience book a reservation at the 360 Restaurant, a bar and restaurant that boasts panoramic views of the city. Or, to get the ultimate bird's eye view of the city, thrill-seekers can step outside, strap into a harness and walk hand's free around the top of the Tower's main pod.
Rogers Centre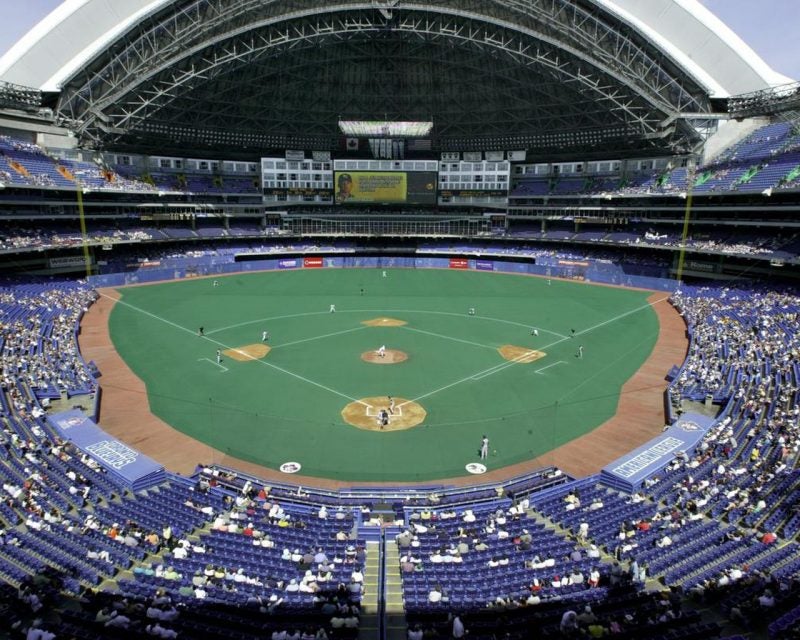 Originally known as the SkyDome, the Rogers Centre is a domed multi-purpose stadium with a retractable roof. It is home to the Toronto Blue Jays, Canada's only major league baseball team, but the centre also stages concerts, trade fairs and conventions.
As well as taking in a ball game, visitors can also take a behind-the-scenes stadium tour to see what's involved in operating a major sports team.
Casa Loma
This spectacular Gothic Revival style castle is the fourth most searched landmark in Toronto with 6,600 monthly searches.
Built in 1914 by Sir Henry Pellatt, a soldier, financier and founder of the Toronto Electric Light Company, Casa Loma is a 98-room castle with stables, landscaped gardens and 10,000 book-library. Unfortunately for Pellatt, he wasn't able to enjoy his new surroundings for long. He had ploughed a great deal of his fortune into building and maintaining the upkeep of Casa Loma and, combined with the struggles of the economy after the end of World War I, was forced to sell the building only a few years later.
Today, Casa Loma is owned by the city of Toronto and visitors are able to enjoy guided tours, exhibits and events. The castle is even available for weddings!
Graffiti Alley
Graffiti Alley shares joint fifth position with the Royal Ontario Museum. Both landmarks receive an average of 2,900 monthly searches.
Located in Toronto's Fashion District, Graffiti Alley features vibrant and colourful artwork from dozens of artists. Spanning three city blocks, the alleyways behind shops, bars and tattoo parlours are adorned with murals, tags and eye-catching designs.
It's no surprise that this cool trendy area is often used as a backdrop for photo shoots and TV shows. Make sure you charge your camera before you visit; you can easily rack up hundreds of snaps.
Royal Ontario Museum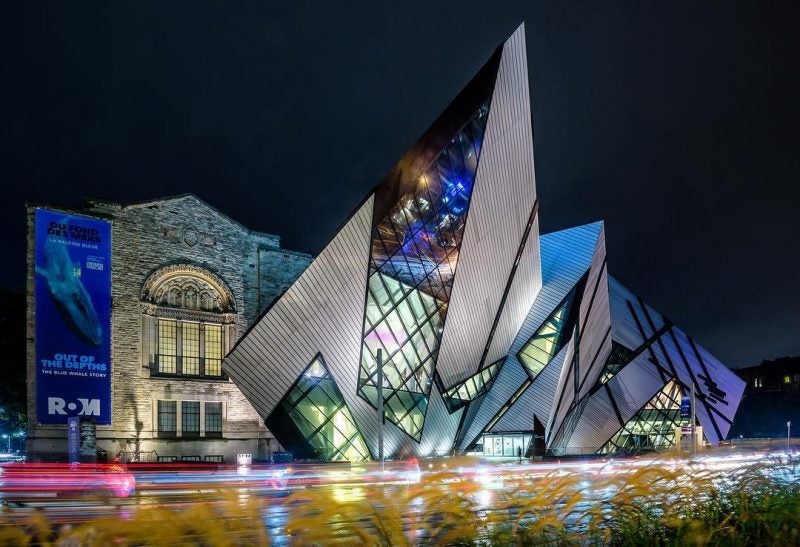 The Royal Ontario Museum is the largest museum in Canada, boasting a collection of 6 million artifacts that relate to natural history, art and culture. Among its collection is an impressive display of dinosaur fossils, costumes and textiles that date back to the 1st century BC, a Natural History gallery, and the armour of William Herbert, the 1st Earl of Pembroke.
The building itself is also fascinating, particularly the recent expansion that is referred to as The Crystal. Completed in 2007, this additional wing of the museum divides opinion in almost everyone who sees it. A monolith block of sharp angles constructed of glass and aluminum, you will either love it or hate it.
Old City Hall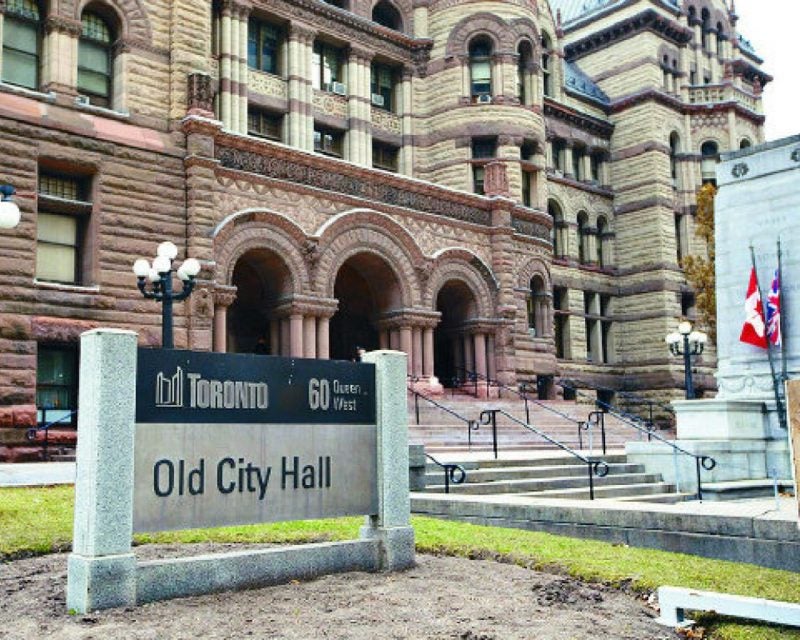 Old City Hall is one of the most prominent landmarks in Toronto.
Completed in 1899, Old City Hall is a giant Romanesque style building located at the corner of Queen Street and Bay Street that was built to house the City Council. Overlooking the courtyard that sits in the middle of the building is a colossal, off-centre clock tower that is surrounded by four stone gargoyles.
Today, Old City Hall operates as the courthouse for the Ontario Government but there are plans in the works to transform it into a city museum when the lease expires.
As well as the above landmarks, Toronto is also home to Toronto Islands, a group of islands in Lake Ontario; Ontario Place, a former theme park that has been transformed into a sprawling waterfront site; and Art Gallery of Ontario, housing a collection of over 90,000 works of art.
We can be sure that if you are visiting Toronto you won't be short of things to see and do!