Are you thinking of going on some kind of trip in the next few months? Hopefully, the worst of the pandemic is behind us now, and with travel restrictions easing, now is the best time to go and satisfy your wanderlust.
Your first trip in a while should always be awesome, so make sure that you are taking the time to set it up properly, and make it as good as it could possibly be. If you are stuck for ideas, then it's a good thing that you have come across this article. Down below, we are going to be looking at some of our advice as to how you can do this, so keep reading if you would like to find out more.
Go Somewhere Hot
The first thing that we recommend is that you go somewhere hot. You hear people talking all the time about how they would love to visit a tropical destination, so why don't you if this is something that you would enjoy? Look online and find some of the best hot destinations to visit, and then choose one. It's not like you will never be able to visit the others if you decide that you like the look of multiple, but you have got to start somewhere. Although, we imagine that you have been waiting for this day for so long, that you already know where you want to go!
Going somewhere hot tends to be the perfect way to relax. The reason for this is that there is no reason that you can't just sit on the beach and chill out all day, and nobody is going to judge you for it.
Go Somewhere Fun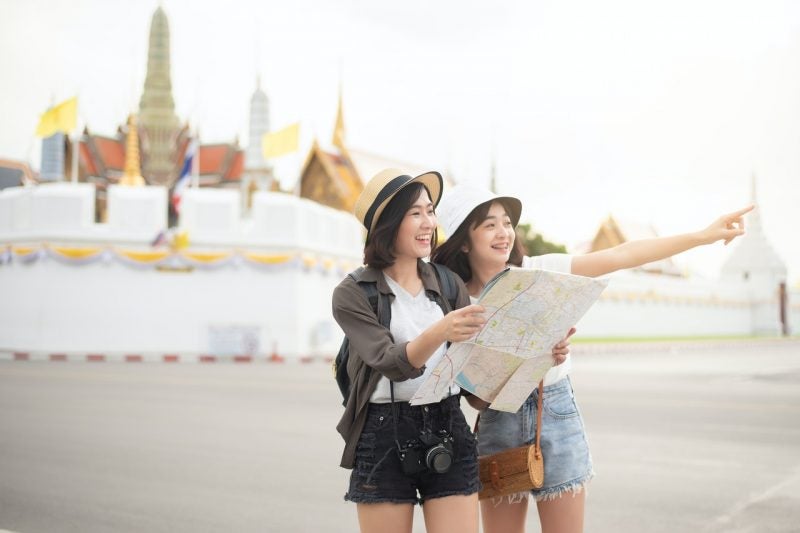 Another idea that we have is that you can go somewhere fun! This can be somewhere that is known for being party central if this is what you are into, or somewhere that has a lot of activities that you can take part in. When we say somewhere fun, this is going to depend on what you think is fun, so keep this in mind. Don't feel as though you have to go somewhere that other people think is fun, even if it really doesn't sound like something that you would enjoy.
Or, you might want to visit a theme park. Theme parks are awesome sources of entertainment and thrill if you are someone who loves the roller coasters. There are plenty around that you can visit, and if you find one in another country that you want to visit, head over there. It's fun for everyone, and you can say that you have experienced these awesome places.
Go On A Road Trip
A road trip is always a good idea. Anyone who says no to a road trip is either car sick with long journeys, or they could be claustrophobic. However, if neither of these things are true for you, then going on a road trip is going to be a lot of fun. Grab your family, or your friends and head out somewhere. You don't even need to have a destination in mind if you want to, you can just end up wherever you go.
Make sure that you plan this out though, because you need to have enough snacks, and songs to last the entire time. Consult everyone else who is going to be going as to what they want in these departments to ensure that you have everything you could possibly need. We would also recommend taking your car to a mechanic to have it checked out, just to be on the safe side. You don't want something going wrong while you are out on the road because this could be a disaster. While you're doing this, you may as well look into custom air fresheners, just so that you know the journey is at least going to smell good!
Go Somewhere To Get Lost
If exploring is your thing, and you don't mind getting lost, then we recommend you go somewhere specifically for this reason. Go somewhere that you have never been before and just get lost. Don't worry about this because you can always take a map or your phone which has a map on it when you are ready to find your way home. When you are heading nowhere in particular, this is generally where you find some of the best things that life has to offer. If you're not looking for something, that's where you will find the things that will change your life.
We do recommend doing this on your own as it enhances the experience. Getting lost is freeing and fantastic, and we highly recommend it to anyone who has never done it before.
Go Somewhere With Your Friends
Finally, why not plan a trip with your friends? Hanging out with your friends is always an awesome time, so why not plan to go somewhere together? You can experience something new together, and have so much fun that you don't ever want to go home. When you are at home and hanging out with friends, even though it is still great, you might be getting bored of going to the same old spots. Something new is always going to be welcome, so it's certainly something to think about.
Start a group chat with your friends or something and discuss where people would want to go, what they would want to do and so on. You can then decide on the details and get ready to go in the near future. Trust us when we say that it will be a welcome, fun break for everyone involved.
We hope that you have found this article helpful, and now have a better idea as to some of the things that you can do to set up an awesome trip in the coming months. This trip is going to be awesome as it is probably the first one that you have gone on in months, so don't waste it! Hopefully, you have a fantastic time!