The successful British fitness model Eliza Watson, wants to help others by giving 5 tips about fitness modelling. Eliza has gone through a personal journey of her own and strongly believes that fitness can definitely be inspiring to people that want to make changes in their lives. The talented model has a degree in psychology and two qualifications in nutrition. She also has years of experience on her back, after doing research and grafting to get to where she is today. Here are the 5 tips she wishes to share with people who want to get into fitness modelling.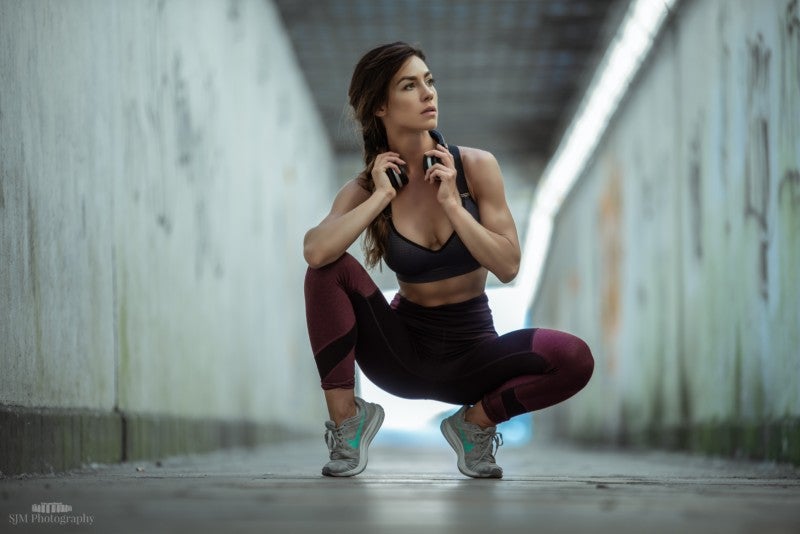 Start connecting
Eliza explains that in order to be able to get into fitness modelling, you need to start connecting with photographers who you appreciate their work, in order to build up your portfolio. She states, "You need to get into it right away, in order to be able to meet people through social media, book photo shoots and start networking. That way you have plenty of contacts and a strong portfolio." She also believes that once you start building your social media and you become known, you will soon see that there are other followers out there who have the same mindset and can inspire you, just like you can inspire them.

Don't take it personally
Eliza advises that even though you will feel fantastic and confident when you are doing your photoshoot, you might not be happy with the result; because you would be too busy dwelling on the little things. She explains,"Try to disconnect with your photos. Don't overthink the little things you see in the photos, such as if you need to put on weight or not, because when it comes to photography, it is all to do with the way that you pose, as well as the photography and lighting." She also advises not to compare yourself to others when it comes to photos, because there is also an editing process too.
Don't do diet fads
Eliza is strongly against diet fads, for she has tried them herself and has never found them sustainable. She states, "It is never a good idea to starve yourself or cut out carbs completely before a shoot, because it will only make you look and feel tired. Always be consistent with your diet and let your body rest too." Eliza also believes that the best way to eat right is to seek a professional trainer who can guide you on what to eat depending on your weight, height and body type and give you the correct exercises that are needed.
Be body positive
Eliza has had trouble in the past with body weight before she got into fitness properly and she can understand greatly how it can affect your mental health. However, after her work placement in Sri Lanka as a mental health worker and meeting a coach that has inspired her to get into fitness, she has learnt that the best way to spread body positivity and be confident with yourself is to love every part of you. She states that "I am shorter than other models and I don't have lengthy long legs, but I don't let that stop me from loving every part of me and being confident with what I can give as a model." 
Always challenge yourself
Eliza believes that whilst it may be fun posing on the beach for photos and getting a tan, it is also great to challenge yourself with photo shoots and video sets that require you to push yourself and do actual work out routines. She said, "It is great to be able to test yourself and see what you can do after all the hard work that you put into fitness. Always take up the opportunity to do that, because it gives you this positive rush that you will love." Eliza has previously participated in tough mudder events and has pushed herself to have a mindset and work out routine that requires endurance. She is always up for a challenge, because it reminds her of the hard work and success that has brought her to where she is today.