In spite of the fact that countless gamers have been doggedly pursuing the two frontrunners of 2020's gaming scene – the Xbox Series X and the PlayStation 5, both of which dropped a couple of months ago and still remain two of the most elusive must-haves of the year – plenty of players around the world have decided instead to invest in creating their very own bespoke gaming PC setup instead.
And why not? The benefits of opting to game through a dedicated and fully customisable PC rather than a piece of hardware that, for the most part, cannot be changed or modified in any meaningful way are virtually endless. From infinitely superior graphics to backwards compatibility and PC-exclusives like Disco Elysium, Mr Green and League of Legends, it seems as though gaming rigs have it all. 
That said, if you're new to the world of custom PCs, it can seem as though there is an overwhelmingly long list of essentials for you to buy before it can compete with the cutting edge of console gameplay. This needn't be the case, however – once you've invested into a good gaming PC, customising it to suit your requirements shouldn't cost the earth. 
Read more about the top three investments to make to ensure an incredible experience is found in every title you play.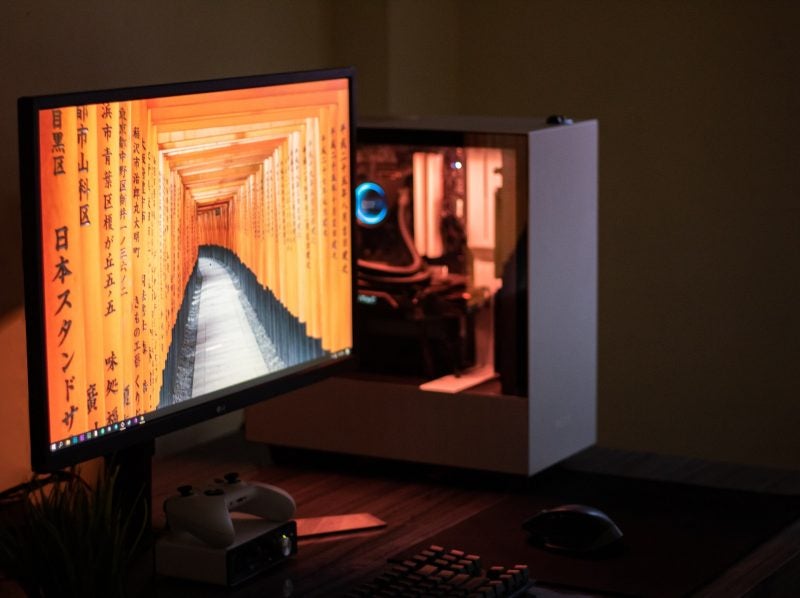 A Graphics Card
A GPU, or graphics processing unit, exists in some form or another in every PC on the market – without it, your screen would be totally blank right now. An external graphics card, however, will offer much more in terms of raw power and sharpness than the integrated GPU already existing within your machine.
Of course, the nature of your gameplay will dictate whether or not you need an external graphics card – and, fortunately, they're not an immediate essential, even if you are playing a slightly more taxing title. If you're using your PC as an emulator for older titles, for instance, or to play less graphics-intense browser titles, then a graphics card will probably prove to be a waste of money.
If you're finding that the latest titles do not achieve the crystal-clear and razor-sharp graphics the PC gaming aficionados promised you, then it's probably time to start looking into upgrading your computers GPU.
A Cooling System
It's no surprise that the latest games can cause something of an inferno within our PCs. The technology powering these titles keeps getting better, and that means that our machines need to work incredibly hard just to keep up with the mechanics of the games themselves – and, unfortunately, an overheated PC is bad news for an absorbed player. Any time the PC gets too hot, you risk ruining your session, and possibly your computer.
PC cooling systems come in many different forms. Air cooling systems utilise fans to ensure that the rig never exceeds around 60 degrees, while water cooling systems pump cool liquid around the individual components of the PC to keep the temperature down.
Gaming Keyboard
While you may get along just fine with your standard keyboard for work, emails, and online shopping, gaming is enhanced ten-fold by investing in a gaming keyboard. These devices have been designed with the specific demands of gaming in mind, and will ensure that you never skip a beat due to a sticky key, or difficulty getting a response from a light tap. 
Affordable gaming keyboards are easy enough to come by – as are luxury gaming keyboards. Any gamer will agree: as soon as you try out a dedicated gaming keyboard for yourself, you will be sure to understand what all the fuss is about.
Building your own gaming PC is an incredibly beneficial and rewarding experience – and it could be exactly what your modern mancave needs to feel like the ultimate respite from the daily grind. Don't jump straight into buying all the kit – start with the essentials, and then work out what you and your gaming habits need from there.