A man's home may be his castle, but there are times when you can still find yourself feeling a little overcrowded by everyone else in the kingdom.
Though it may imply a habitat for Neanderthals, the origins of the term "man cave" are actually relatively recent — and Canadian.
According to The Naughty Nineties: The Triumph of the American Libido, a story in the Toronto Star described how husbands and fathers were seeking escape in the basements of their homes. "With his cave of solitude secured against wife intrusion by cold floors, musty smells and a few strategic cobwebs, he will stay down there for hours nestled in very manly magazines and open boxes of tools."
John Gray made man caves sound a little more inviting (or at least, less gross) in his 1992 best-seller Men Are From Mars, Women Are From Venus.
"(A man cave is a place) to forget his problems, like reading the news or playing a game. By disengaging his mind from the problems of his day, gradually he can relax," Gray said.
Even if they weren't call man caves as such, meanwhile, there are a number of historical antecedents. Just look at the Theodore Roosevelt's trophy room devoted to animals he stuffed and mounted, or the upper room where Mark Twain used to play pool.
Today, the man cave is arguably more important than ever. With many of us now working from home at least part of the time, the line between our professional and personal lives is getting blurry. And even when we're not working, there's the time you spend with your significant other and/or the kids and the time that is truly your own.
That means there might be a lot of guys who haven't set up a man cave until now, or whose existing one is in need of a serious upgrade. We've collected some of the must-have items to help get the process started.
The Cooluli Concord 20-LDX Thermoelectric Cooler/Warmer Mini Fridge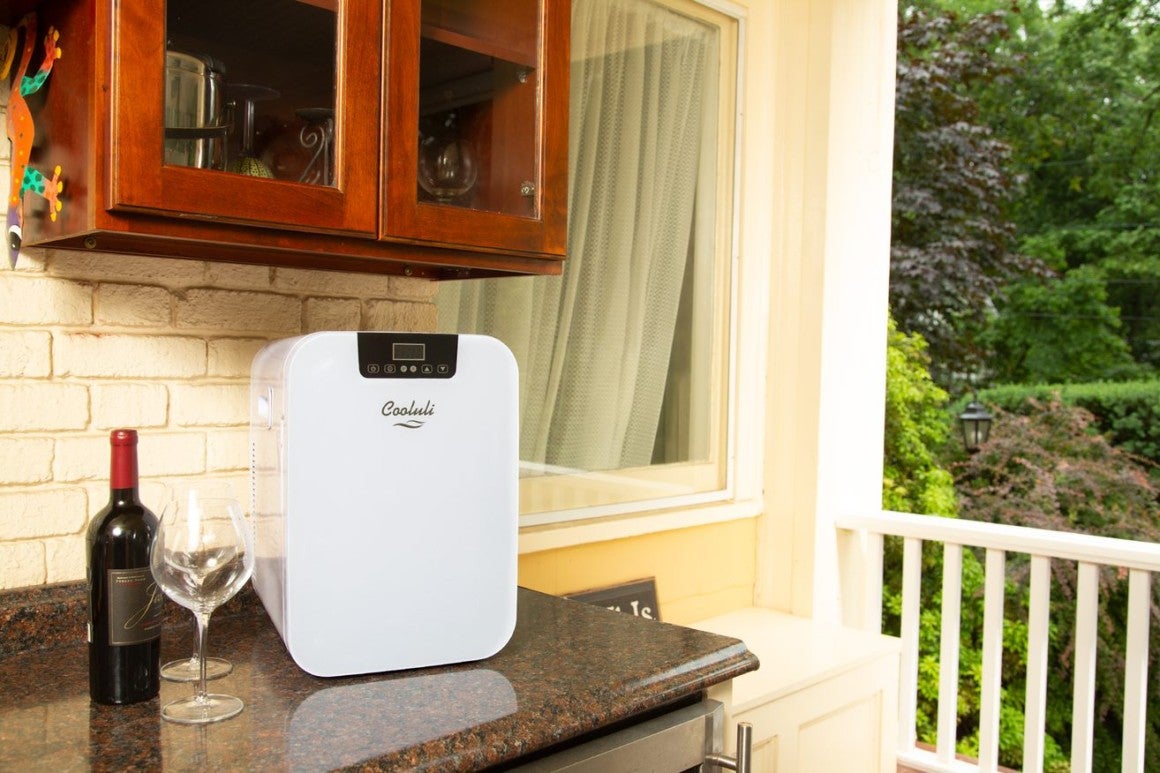 Store your faves like a boss and have them close at hand—from food, fruit, and snacks to sports drinks, smoothies, beer, and wine—with the versatile Concord 20-LDX Thermoelectric Cooler/Warmer Mini Fridge from Cooluli. It's also perfect for keeping your sundry of medications, creams, and tonics conveniently nearby.
Easily switch from cooling to warming with the touch of a button—Concord's easy-to-read-and-use digital display allows you to adjust and set your desired temperature for the ultimate control. Once the desired temperature is reached, the Concord goes into efficiency mode, using only half its power to save
energy and money.
Sporting sleek lines and a modern glass front, the Concord matches any décor and helps you rack in major style points, making it the perfect addition to your home, business/office, or dorm/hotel suite. Its streamlined design belies a spacious, 20-liter capacity. Its lightweight profile and molded inset carry handles on each side make transporting the Concord a breeze. The dual-voltage construction and AC and DC cords (included) mean you're ready for any adventure. Take the Cooluli Concord on the road—in your car/truck/RV/motor vehicle and on your next trip or tailgate!
Buy now
The ViewSonic X10-4KE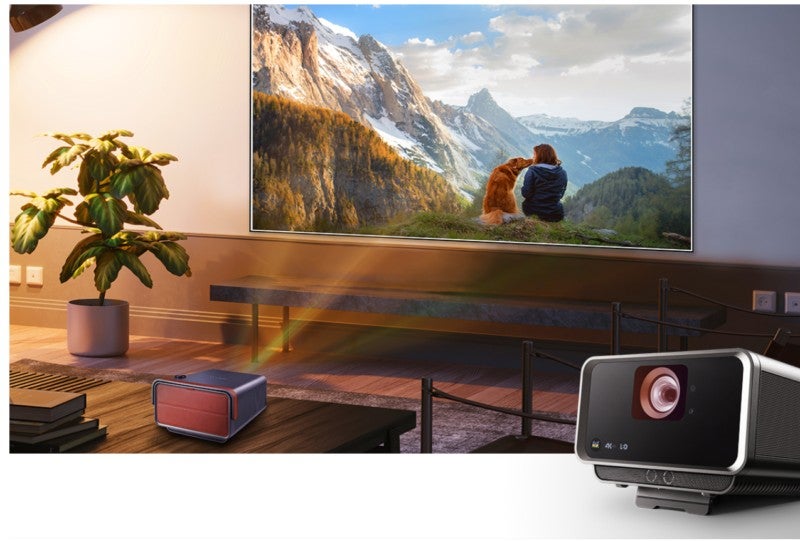 With stunning Ultra HD resolution and smart streaming functionality, the ViewSonic X10-4KE projector brings the best in home entertainment experience. For movies, sports, or streaming content from your phone, the X10-4KE provides stunning images for a true cinematic experience. And with a lightweight design, easy carry handle, and short throw lens, images always remain vivid and clear no matter where you watch.
Thanks to 2,400 LED lumens of brightness and stunning 4K Ultra HD 3840 x 2160 resolution, this projector transforms any room into an immersive home theater with bright and vivid images.
Integrated smart Wi-Fi connectivity lets you stream and binge from your favorite content providers like Netflix and YouTube, while support for both Amazon Alexa and Google Assistant deliver the convenience of voice control.
Integrated Harman Kardon Speakers deliver powerful performance in a small package. These premium speakers produce deep, loud, 360-degree room-filling sound perfect for music and movies, and can be wirelessly controlled via Bluetooth devices.
Projecting screen sizes up to 120", this 4K projector delivers an immersive home entertainment experience like never before. Enjoy action-packed movies and major sporting events on the big screen, all from the comfort of your home.
Buy now
Schiit Audio's Freya +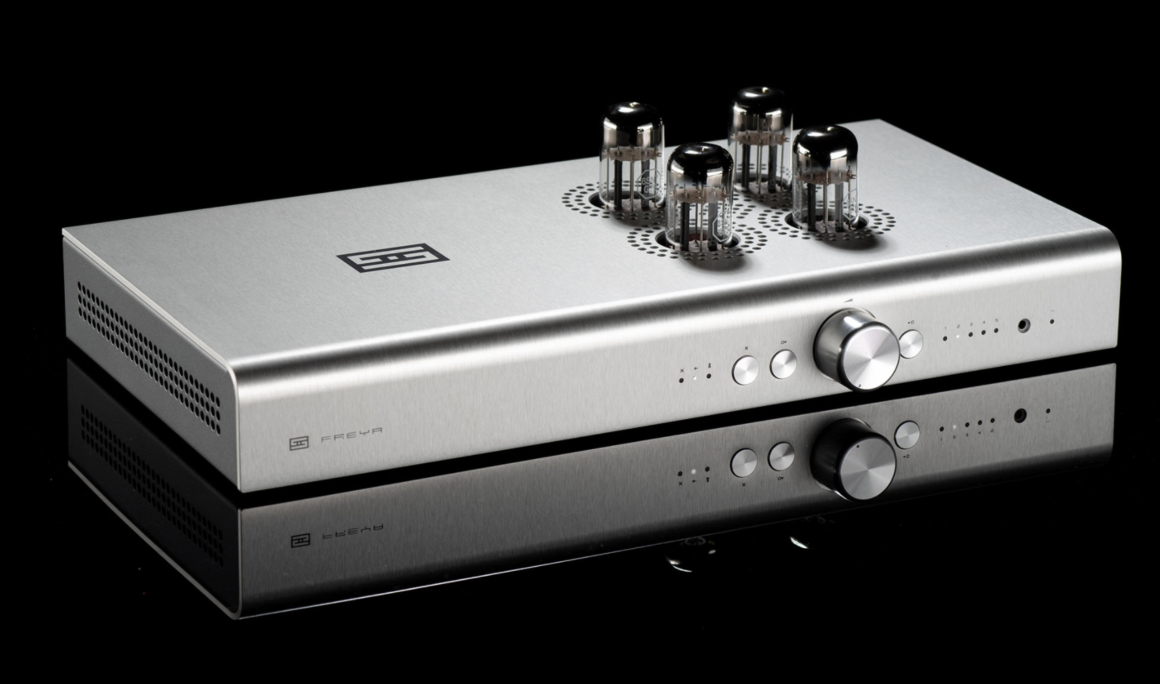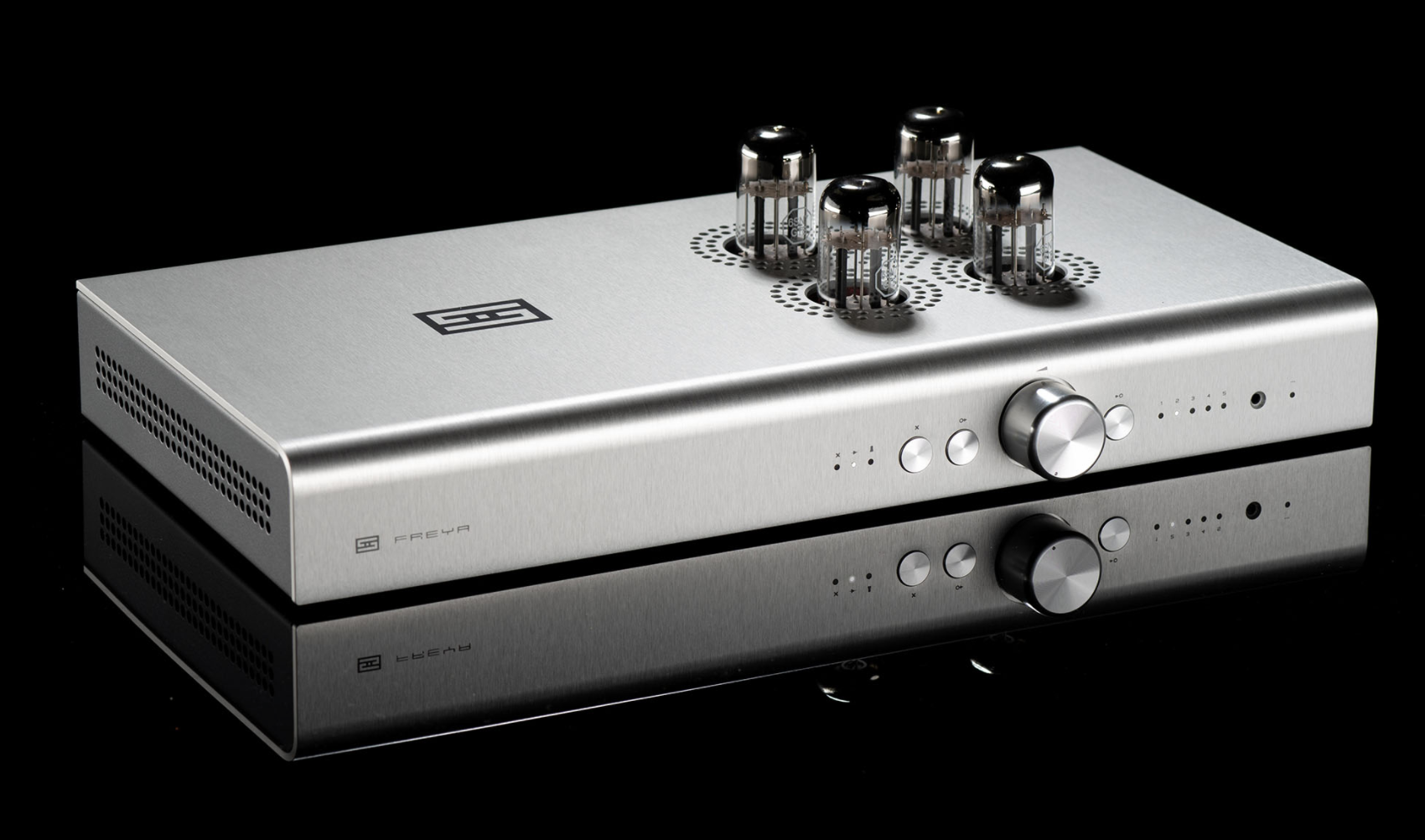 Freya+ is a refinement of the original Freya, with higher performance, more features, and enhanced ease of use. But it's still a true no-excuses, balanced, remote-control preamp. Switch between passive, differential buffer, and differential tube gain modes, enjoy the fine control of a 128-step relay-switched stepped attenuator volume control with perfect channel matching, and control it all from the comfort of your favorite chair. 
Now, you can enjoy a tube preamp without the hiss and hum of classic designs. Freya+'s all-new tube stage with new-production 6SN7 tubes, DC heaters and semi-circlotron, noise-cancelling output stage is whisper-silent. Better yet, it turns off when you're not using it! That's right, both the tube heater and high voltage rails go away when not in use, so you can preserve lifetime of costly tubes. 
Freya+'s buffers aren't just buffers—they're differential. That means they convert single-ended signals to balanced, so you can interface more easily throughout your system. In addition, you can use it to convert SE sources to drive mono Vidars and Aegirs. 
The benefits of a relay-switched stepped attenuator for volume are clear. Compared to a potentiometer, they give you essentially perfect channel matching and near-unmeasurable distortion. However, some preamps with relay-stepped attenuators confuse you with buttons and screens. Not Freya+. Freya+ has a volume knob that works just like a volume knob—just grab and turn. And if you use the remote control, the motorized potentiometer changes to match the remote setting. 
When you're talking about gear that doesn't sit on your desktop (like Schiit's headphone amps), you need the convenience of remote control for volume, input switching, output switching, and muting. Freya+ includes a custom remote control, standard.
Want a remote-controlled system to interface your digital gear with the rest of your system? Stack Freya+ and Gungnir Multibit or Freya+ and Yggdrasil (or any other of its DACs) for a true no-compromise remote-controlled system.
Buy now
Schiit Audio's Ragnarok 2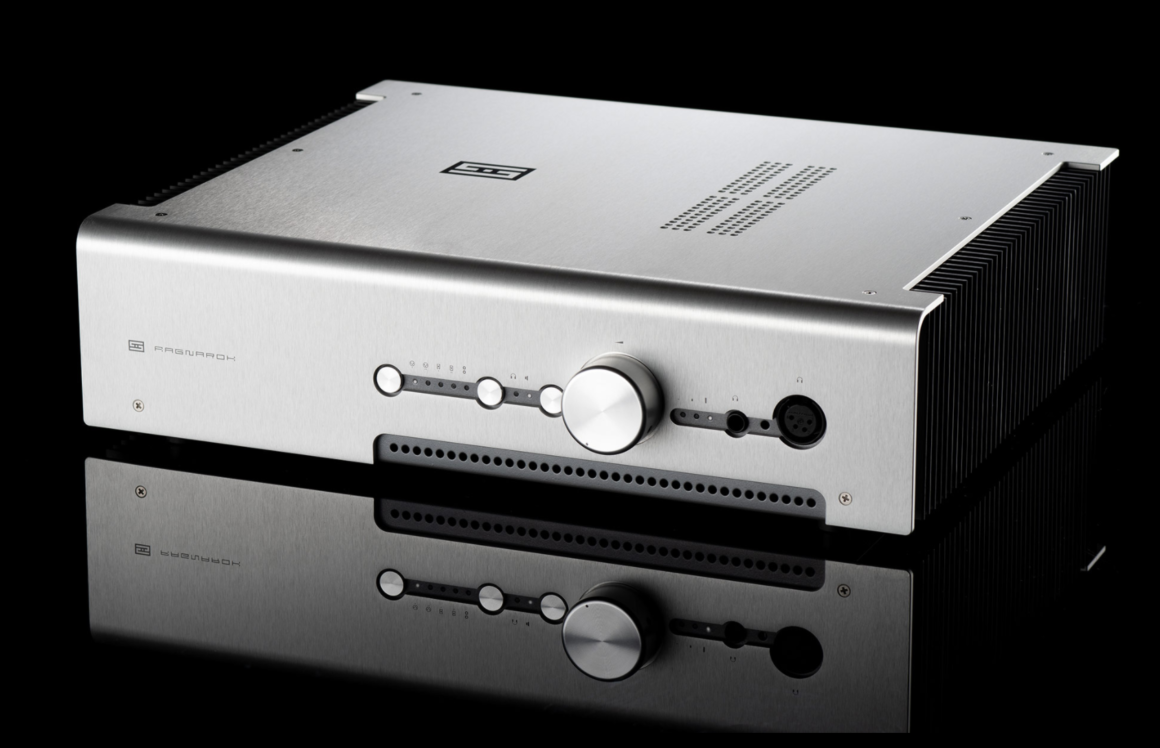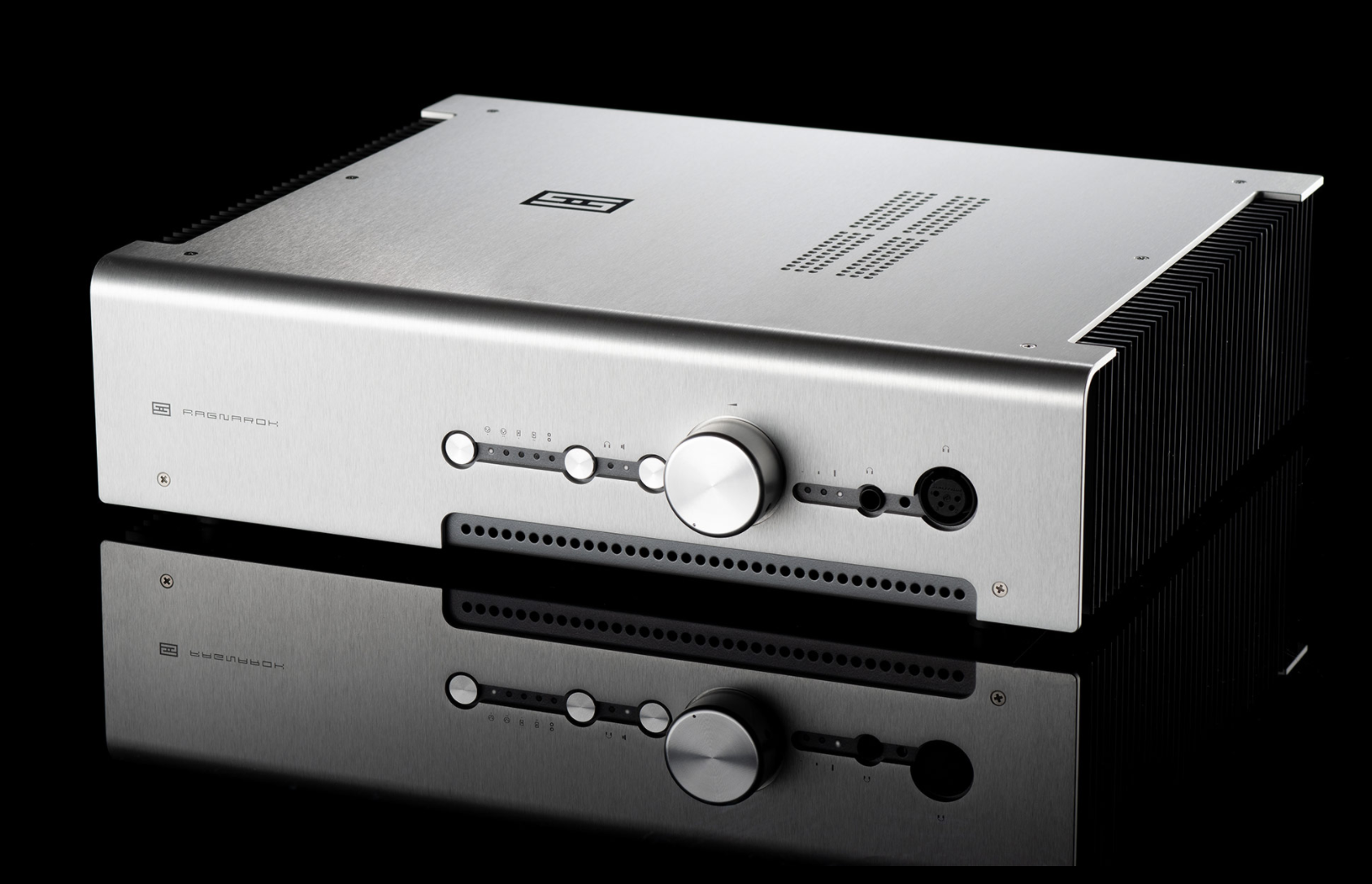 Ragnarok 2 is the only modular, remote-controlled integrated amp that's a great match for both speakers and headphones. Delivering full speaker power to the balanced headphone outputs, and debuting our all-new Nexus™ differential gain stage, Ragnarok delivers performance that completely befits its name—in Norse legend, Ragnarok was the "end of the world."
Ragnarok 2 has two module slots that accept the same modules that many of our other products use, for flexibility and future upgradability.
You can order Ragnarok 2 in one of two ways to suit your needs: either just as an amp, with two RCA input modules installed, for a total of two balanced inputs and three RCA inputs, ready for you to add all your line-level sources. Or, get it fully loaded with a MM phono preamp and a True Multibit DAC, for a total of two balanced inputs, one RCA line-level input, one RCA phono input, and one USB DAC input—a single integrated solution for a variety of analog and digital needs.
Both versions come with a standard milled aluminum remote control that allows you to select source, control volume, select headphone or speaker output, mute, and set gain.
Ragnarok 2 debuts our unique differential Nexus™ gain stage for seamless interaction between single-ended and balanced sources. Nexus converts single-ended inputs to balanced outputs, and balanced inputs to single-ended outputs—in a single gain discrete gain stage, without gain differences between modes, and with good performance in all modes.
Ragnarok 2 delivers 60W into 8 ohms and 100W into 4 ohms, for excellent performance with most speakers. It also delivers full power through the balanced headphone jack (24W into 32 ohms) and quarter-power output from the single-ended headphone jack (6W into 32 ohms). With selectable gains of 1, 8, and 25, it's compatible with a wide range of speakers and headphones.
The benefits of a relay-switched stepped attenuator for volume are clear. Compared to a potentiometer, they give you essentially perfect channel matching and near-unmeasurable distortion. However, some preamps with relay-stepped attenuators confuse you with buttons and screens. Not Ragnarok 2. Ragnarok 2 has a volume knob that works just like a volume knob—just grab and turn. And if you use the remote control, the motorized potentiometer changes to match the remote setting.
Buy now
Andover Audio's SpinBase
SpinBase is an all-in-one powered speaker system for turntables, designed for today's vinyl lover. It packs room-filling sound, simple operation, and easy connectivity in a compact package that sits comfortably under your favorite turntable. SpinBase also features Bluetooth for playing music wirelessly from a smartphone, tablet, or computer.
Traditional component systems create "sweet spots", which only provide one ideal listening location. The Spinbase audio system is a clever arrangement of four speakers, which delivers an expansive, 270 degree stereo image. It packs the room with a surprisingly balanced sound stage, making every location the best place to listen.
Spinbase connects to any turntable (with magnetic or ceramic cartridge), whether it has a built-in preamp or not. The product also supports additionally auxiliary devices, such as music streamers or players. Bass and Treble EQ controls are available on the back panel, so you can tune Spinbase to your preference.
SpinBase accommodates most large turntables, including the Numark TT- 100, Technics SL-230, and Audio Technica LP-120. As long as your turntable feet fall within
Spinbase's dimensions (see diagram below) you are good!
Buy now
Andover Audio's SpinDeck
SpinDeck offers users of all backgrounds a plug-and-play turntable right out of  the box. Featuring high-quality materials and precision-engineered parts, Spindeck is the perfect vinyl-playing addition to Andover's Spinbase Turntable Speaker System, or any audio system. It simplifies turntable setup with a tonearm featuring a pre-set counterweight and pre-mounted Ortofon Custom OM Series cartridge. The main chassis of the turntable is made from engineered particle board, which is sturdy yet light weight.
Housed underneath the chassis is an ultra-quiet synchronous motor with a silicone belt that drives a low-resonance platter made from MDF. An AC-powered motor control effectively minimizes unwanted vibration. The main platter bearing consist of a stainless-steel spindle and a bronze bushing with a Teflon bottom, to ensure long-lasting playback.
Buy now
The Sonos Sub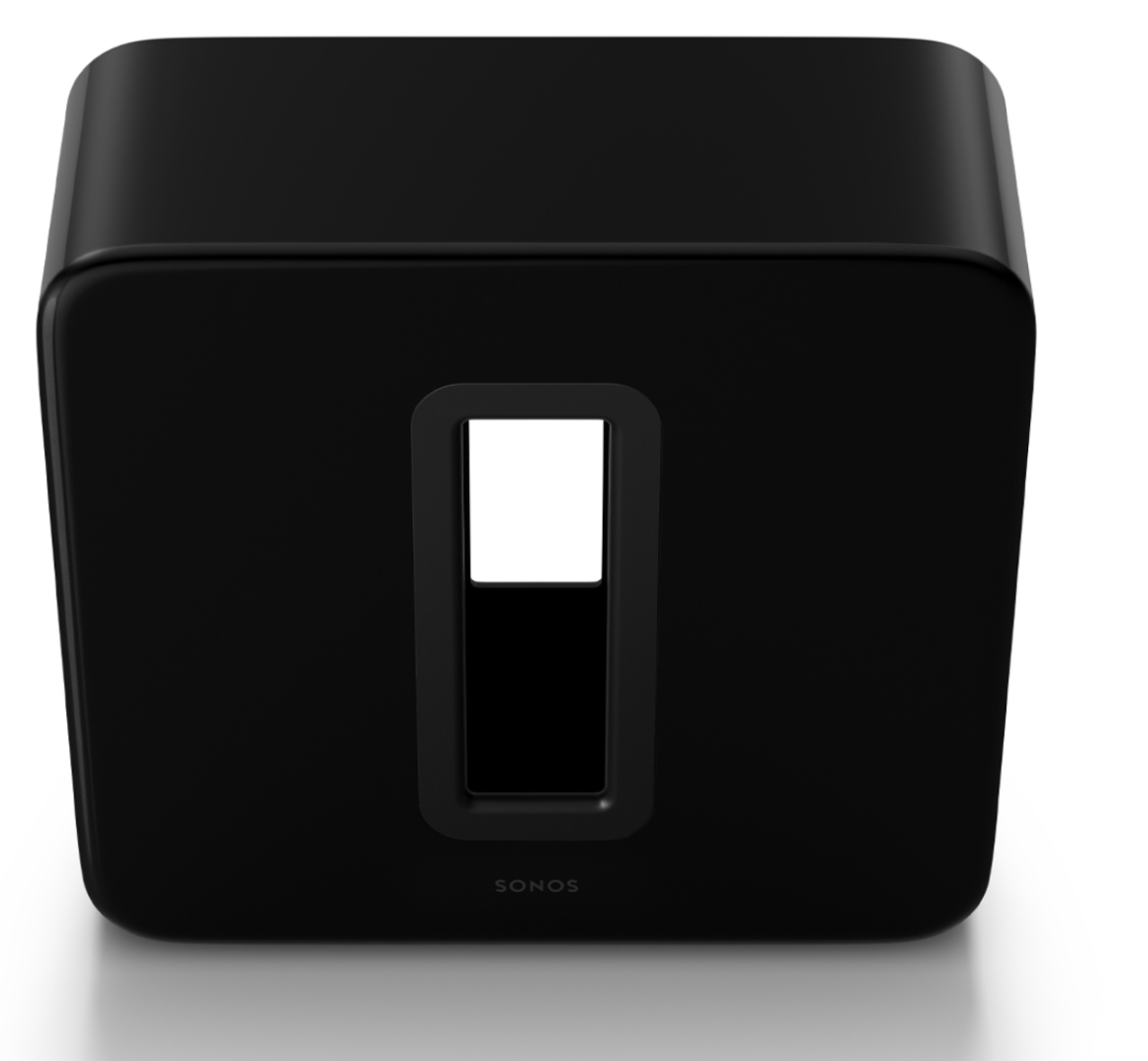 Experience bold bass with Sonos Sub (Gen 3) – the wireless subwoofer for deep bass.
Connect Sub to any Sonos system for a more immersive home theatre and music experience, controlled by the all-new Sonos S2 app. The device brings the same iconic design and bold bass with updated internals including increased memory, processing power, and a new wireless radio. Two force-cancelling drivers at the center of Sub face inward to eliminate vibration and rattle, ensuring all you hear is pure bass.
Add more dimension to your home theatre listening when you pair Sub with the all-new Sonos Arc, Beam, Playbar, or Playbase. Enjoy surround sound when you expand your setup with a pair of Sonos Ones or One SLs. Trueplay puts the speaker-tuning capability of recording pros in the palm of your hands and optimizes the sound for your room. The Sub's enduring design continues to fit perfectly into any space. Stand Sub upright, lay it on its side, or tuck it under the couch without any loss in sound performance.
Sonos Sub (Gen 3) is available for $899 in Canada.
Buy now
The Brew Cave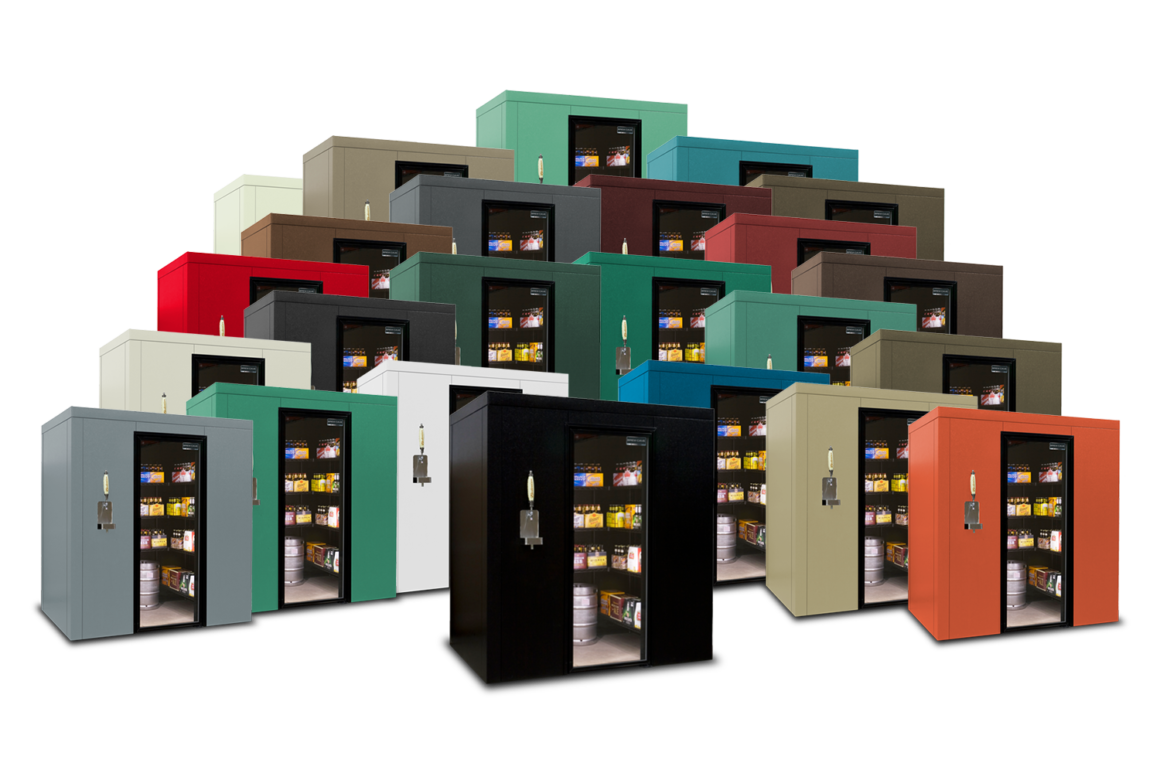 Is a man cave truly complete without a walk-in beer cooler and a built-in kegerator? Brew Cave is a man cave must have!
As a walk-in cooler manufacturer, Brew Cave is an impeccable choice for a custom walk-in beer cooler for residential man caves, bars and restaurants. The Brew Cave walk-in cooler will not only hold all of your favorite beers, but will keep them thoroughly chilled at a perfect 32 degrees. Complete with shelving, a kegerator and self-serving taps!
The best part about the Brew Cave? It is completely customizable and made to fit into your very own man cave. No need to worry about building the room around the beer cooler, Brew Cave can be configured for your man cave so you have the perfect fit!
Choose from a variety of options including floor/no floor, color options, metal types, shelving, glass doors, led lighting, the number of taps that you need on hand and can even be customized with a skin to match the décor of your man cave!
There is no cooler too little or big for Brew Cave to create. Also, Brew Cave is so easy to customize that a beer walk- in cooler can even be created for a she shack! You tell us what you need and we will make it happen. All you will need to do is get your beer mugs ready and help yourself to your favorite brew right from your very own tap!
Buy now
The Enclave Audio CineHome II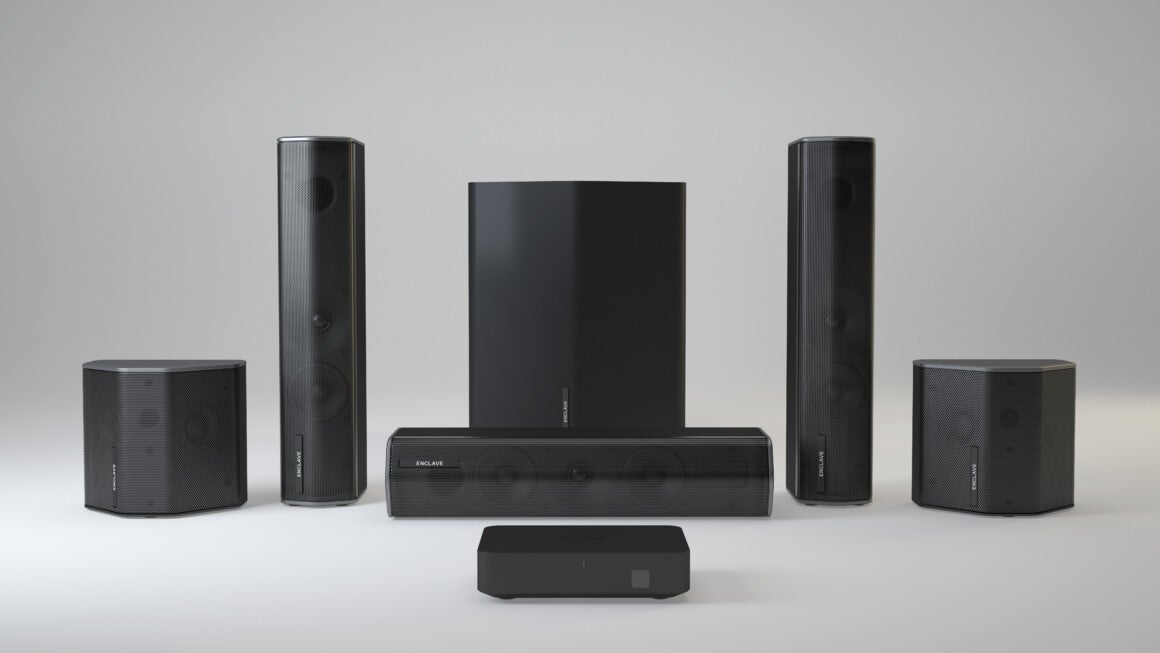 The 5.1 channel Enclave Audio CineHome II wireless surround sound speaker system is the perfect addition to any newly furnished mancave or entertainment streaming environment.
The CineHome II provides true surround sound without the tedious setup process and hefty price of most dedicated surround sound systems. Unencumbered by reels of speaker wire, the wireless audio system sets up as easily as a soundbar but provides the dynamic, dedicated surround sound that users are looking for in a home theater system. Users simply unbox, place the speakers and subwoofer throughout the room, add power, connect the system to a content source and the system syncs automatically.
Prepare yourself for impactful movie nights, immersive gaming sessions, or cheering on your favorite team in your upgraded mancave with the incredible soundstage of the Enclave Audio CineHome II system. The system operates on a discrete wireless network – isolated from any in-home Wi-Fi networks – which means it is safeguarded from interference and does not impact any online gaming or streaming experiences.
The system supports uncompressed 24-bit, 96kHZ audio with extremely low latency and less than one microsecond of synchronization between speakers. Powerful yet affordable, the Enclave Audio CineHome II wireless speaker system provides users with a dynamic, impactful audio experience across a 360-degree field of sound, capable of instantly enhancing any mancave or home theater environment.
Buy now
The Ultimate Ears Hyperboom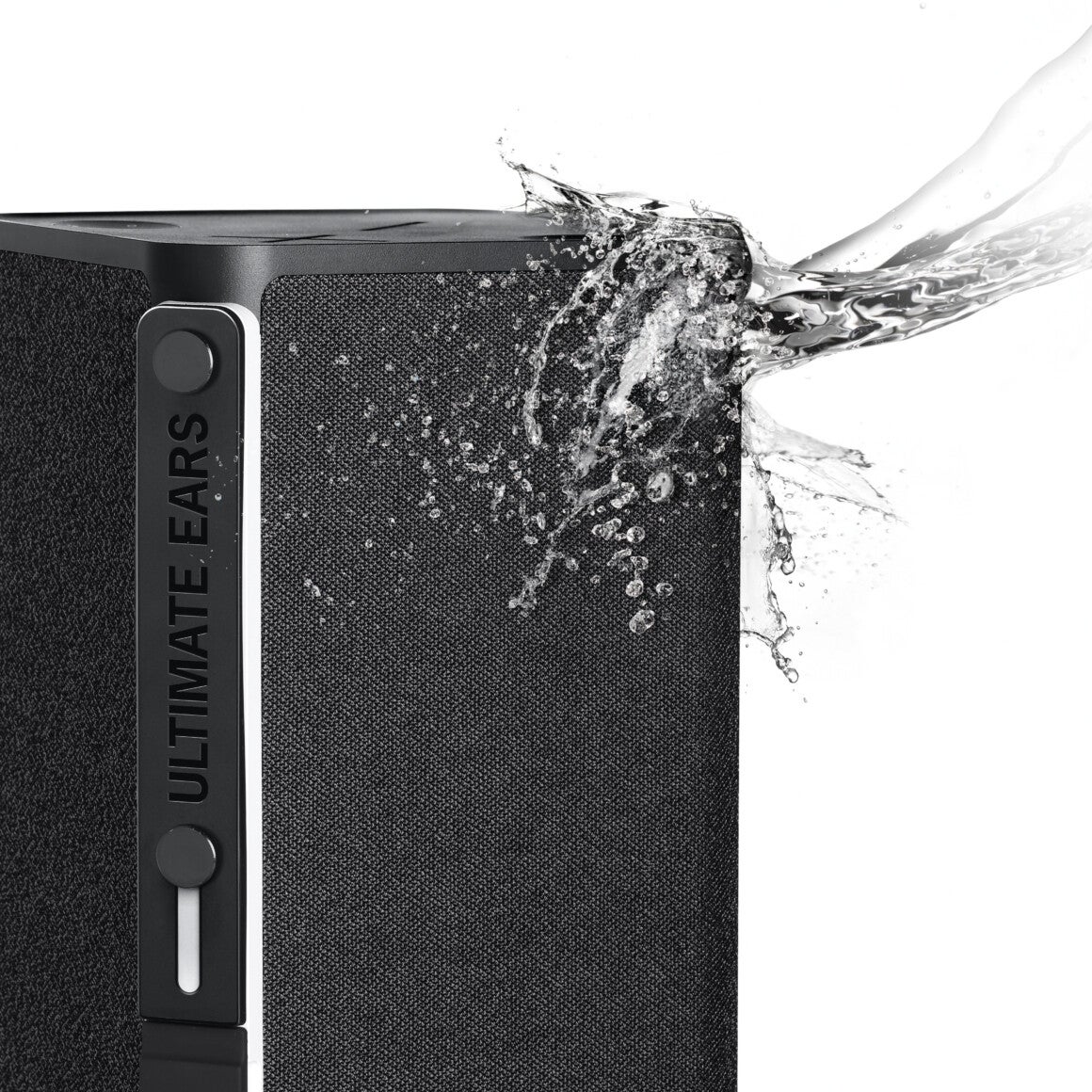 Ultimate Ears HYPERBOOM gets any party going with its supermassive sound, extreme bass, a wide dynamic range that brings your music to life, adaptive equalizer (EQ) and a rechargeable 24-hour battery.
The speaker's four input sources —  two Bluetooth, one 3.5mm auxiliary and one optical audio — lets you easily share and switch music sources with just the press of a button.
As the loudest and bassiest speaker from Ultimate Ears, HYPERBOOM can power any party with 3X the loudness and 6.5X the bass of MEGABOOM 3. Play music from four different devices and toggle between them with no pause to the party. HYPERBOOM supports four input sources — two Bluetooth, one 3.5mm auxiliary and one optical audio — so you can easily switch music sources between your phones or laptop with the press of one button.
HYPERBOOM does all the heavy lifting to rock pitch-perfect sound in any space. The speaker's adaptive EQ reads the room — or patio, or rooftop — then automatically adjusts the sound to whatever space it's in.
With up to 24-hours of battery life on the rechargeable battery, you can keep the party going all day and night; or keep it plugged in as your everyday speaker. The speaker's easy-grab pull-out strap lets you take your party anywhere and an IPX4 rating party-proofs it from drink spills or pool splashes. And if your phone is running out of power, plug in to the USB charge-out port on HYPERBOOM and keep the music going.
HYPERBOOM lets you launch your favorite playlists from Apple Music, Spotify for Android, Amazon Music and Deezer Premium with the push of a button. You can set up your favorite playlists on the BOOM app. You can also play, pause and skip tracks directly on the speaker.
Buy now
Grado's PS2000E Headphones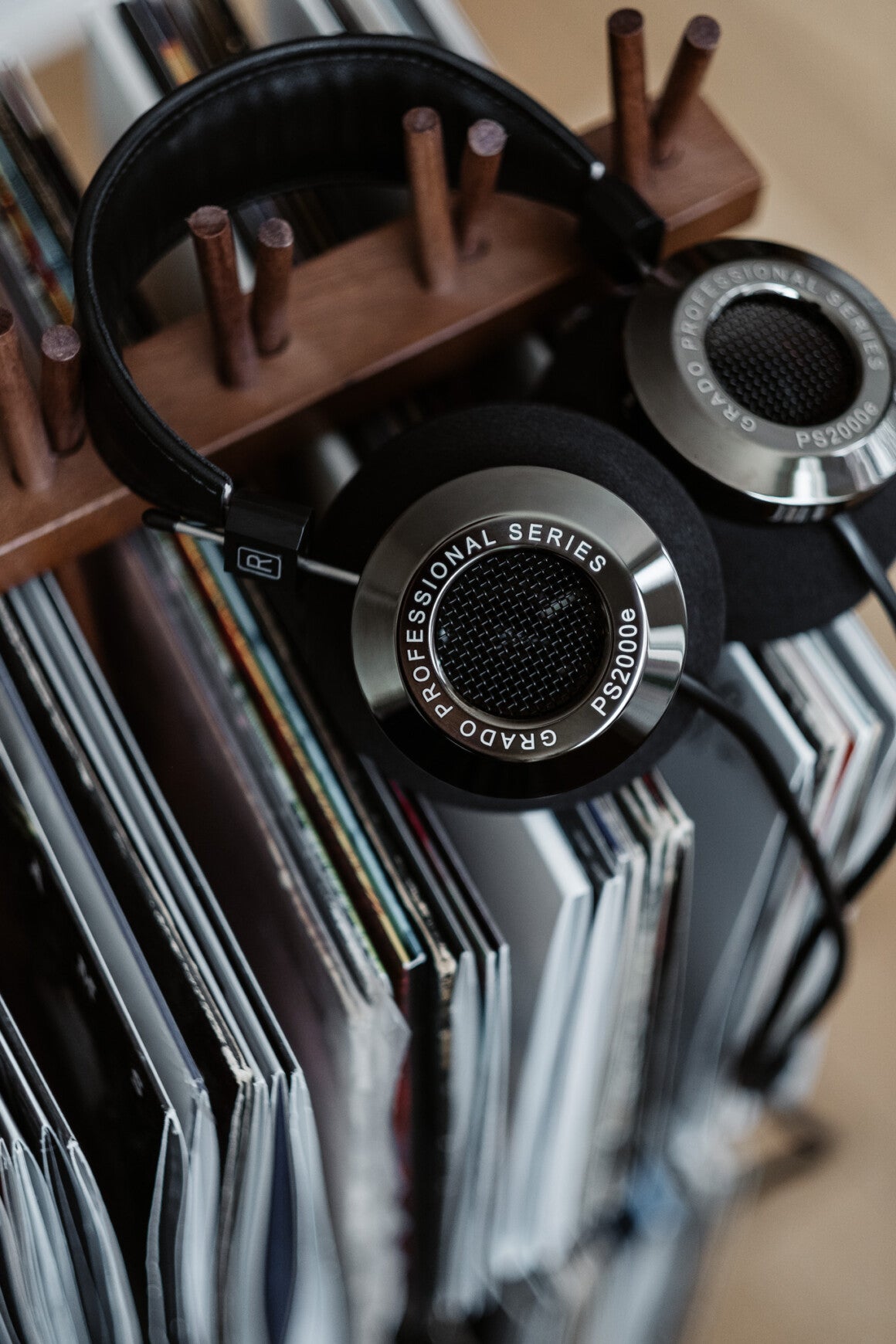 Metal meets maple in our new flagship headphone, the PS2000e.
The hand-carved maple inner chamber is clad with the firm's new Smoked Chrome finish for an elegant look. A wider leather head-strap with added padding make for a more comfortable experience. Both are exclusive to the PS2000e.
The unexcelled sonic signature of Maple, first used in the company's limited edition GH1, deliver a unique desired response. Cladding the wood with metal alloy eliminates ringing and other unwanted distortions. The PS2000e uses a new driver design that also minimizes signal colorations for un-obscured detail in your music.
To build its finest headphone yet, Grado used all the best stuff. From the speaker chassis, to the wire, voice coil and magnets, the firm researched and selected materials of the highest grade. Our diaphragm geometry was redesigned to more accurately convey the signal into music. Developing the new front cap and grill for the new driver resulted in minimized diffractions of the signal emitting from the diaphragm. All this is mounted in a proprietary hybrid housing which gives the driver the utmost support and eliminates distortion and resonance, allowing only the actual signal to come through.
Close your eyes and hear the music like never before, as only a dynamic driver can produce. The PS2000e 'sound stage' is immense and you will enjoy the space and placement of each individual musician. If the artist performed it, and the engineer captured it on the recording, you will hear it.
The PS2000e retains the world famous Grado signature sound, and takes it to a new level of refinement.
Buy now
The Kodak Luna 150 Pocket Projector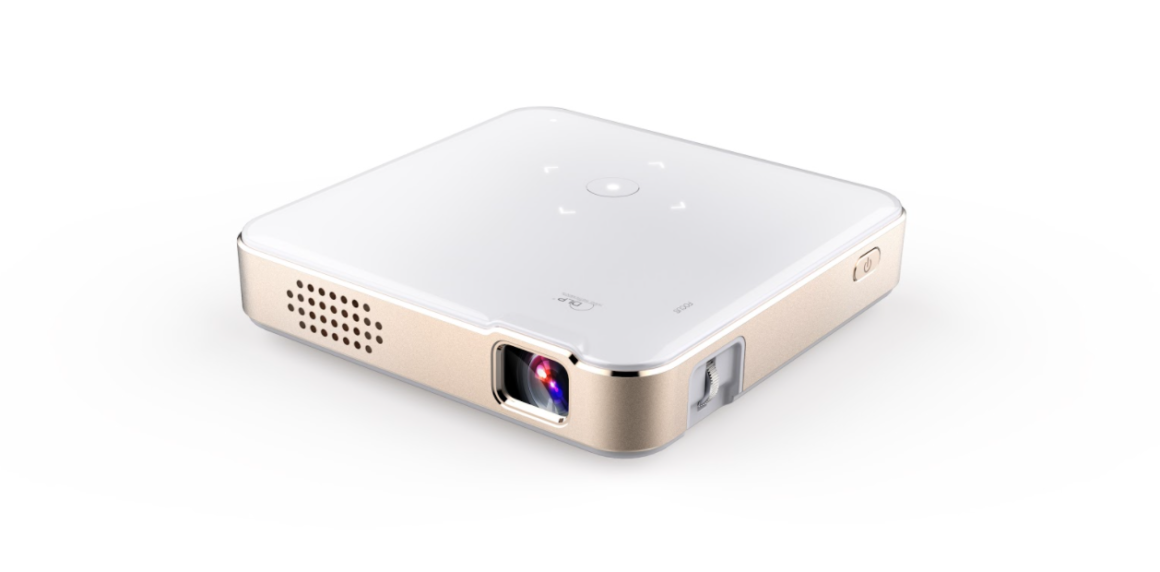 From your smartphone to the big screen, the Pocket Projector produces bright, vivid video and imaging up to 150" for amazing home entertainment. You can watch movies, view pictures or give presentations anywhere a wall is available. 
With multiple methods for viewing, this versatile device comes with HDMI & Micro USB cables for hookup to a camera,  a storage drive, PC, laptop and other compatible devices. Go wireless with mobile-to-projector mirroring via Airplay & Miracast.
The Pocket Project boasts a 60 Ansi lumen brightness LED Lamp with 854 x 480 resolution. It supports 4K resolution and has a 1000:1 contrast ratio for crystal clear widescreen imaging. Watch HD video, play 4K games and share family photographs with brilliant color and clarity.
Designed for easy portability, the device includes a built-in speaker and sleek illuminated onboard controls so you can watch and listen on demand. Get power via a rechargeable battery for up to 2.5 hours.
The tiny projector makes a wonderful gift idea for home, office or business.
Buy now
Buster + Punch's ROCKSTAR Whiskey Bar
We started with a water cooler and mini-fridge, so it only makes sense to end off with a place to have a good drink at the end of an evening.  
Entertain with style and transform your man cave into a eclectic space with Buster + Punch's whiskey bar. The ROCKSTAR is handmade in Europe from solid American walnut and the interiors are crafted with a quilted back panel in sumptuous gray berry silk and black leather. 
Other spotlight features from the bar include a glass front to display all the finest spirits along with Buster + Punch's MACHINED WHISKEY Trays and hand blown crystal tumblers.
When closed, the clever lift-up hatch transforms the whiskey bar into a convenient counter. The bar is accented with custom brass details, a signature knurled light fitting and two brass knobs.
The bar also comes complete with a snake's heat cage for protection. The bar is then finished with a diamond-etched brass logo plate. The bar has mechanical soft-close doors.
Buy now