The Razer Huntsman Elite is the ultimate gaming keyboard. Continually pushing innovation, the New RazorTM Optical Switch harnesses the speed of light for the pinnacle gaming experience.
Never miss a move in a critical moment again. Other impressive tech specs include the key stabilizer bar, wrist rest, Razer ChromaTM backlighting with underglow and multi-function digital dial with three media keys. The Razer Huntsman Elites is the next stage of keyboard evolution.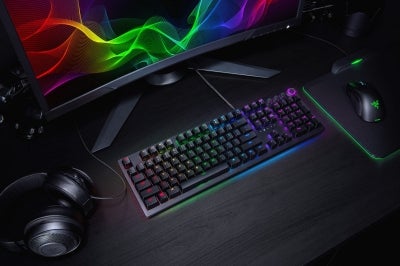 Traditional mechanical keyboard switches have a lot of moving parts. The RazerTM Optical Switch enables actuation via light and an optical light sensor inside the switch. When a key is pressed, the receiver is triggered by the light signal and the switch command is instantly activated. Light, superior in speed and precision, immediately sends a corresponding message to your computer to perform the intended action. Razer Optical Switches deliver the fastest performance you'll ever experience.
Fewer moving parts also eliminates switch degradation over time. Currently, the industry keyboard standard is 50 million keystroke durability. The Razer Huntsman Elite provides double with the longevity of 100 million keystrokes. Other advantages of the RazerTM Optical Switch are a shorter actuation distance and a lighter press force required resulting in a highly desirable light and clicky keystroke. The actuation distance, reset point and press force are less than traditional mechanical switches for instant and rapid-fire input.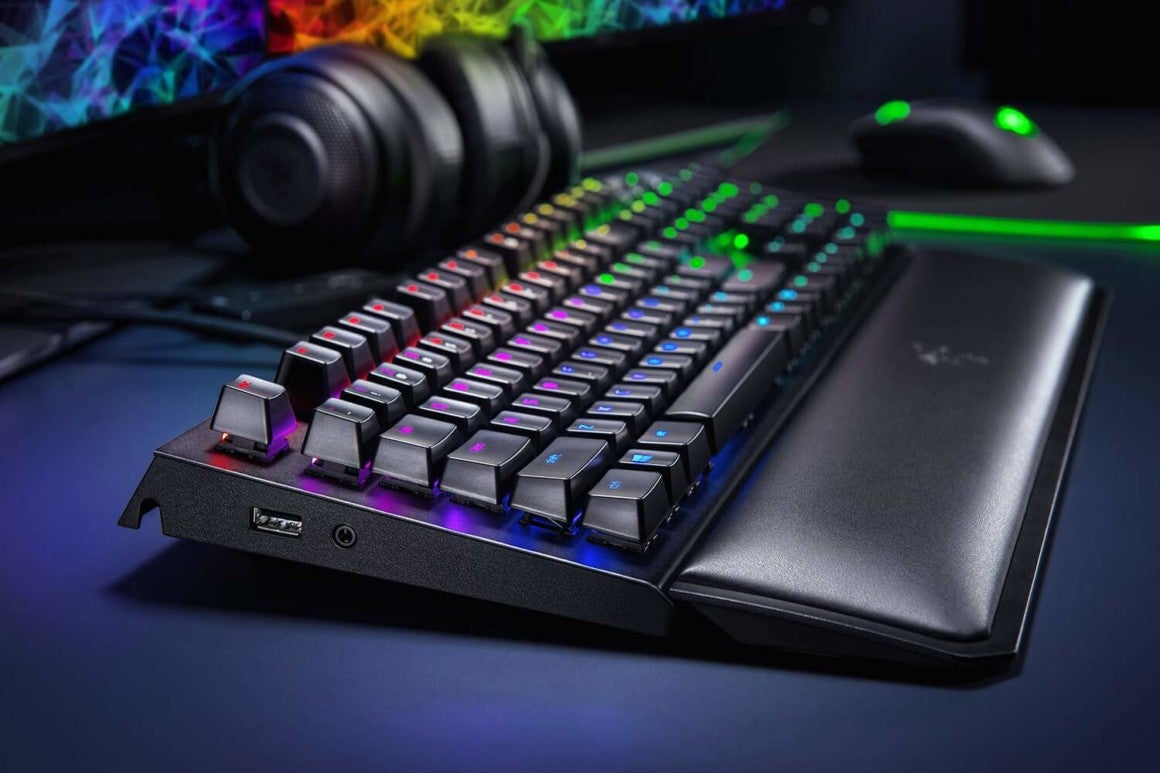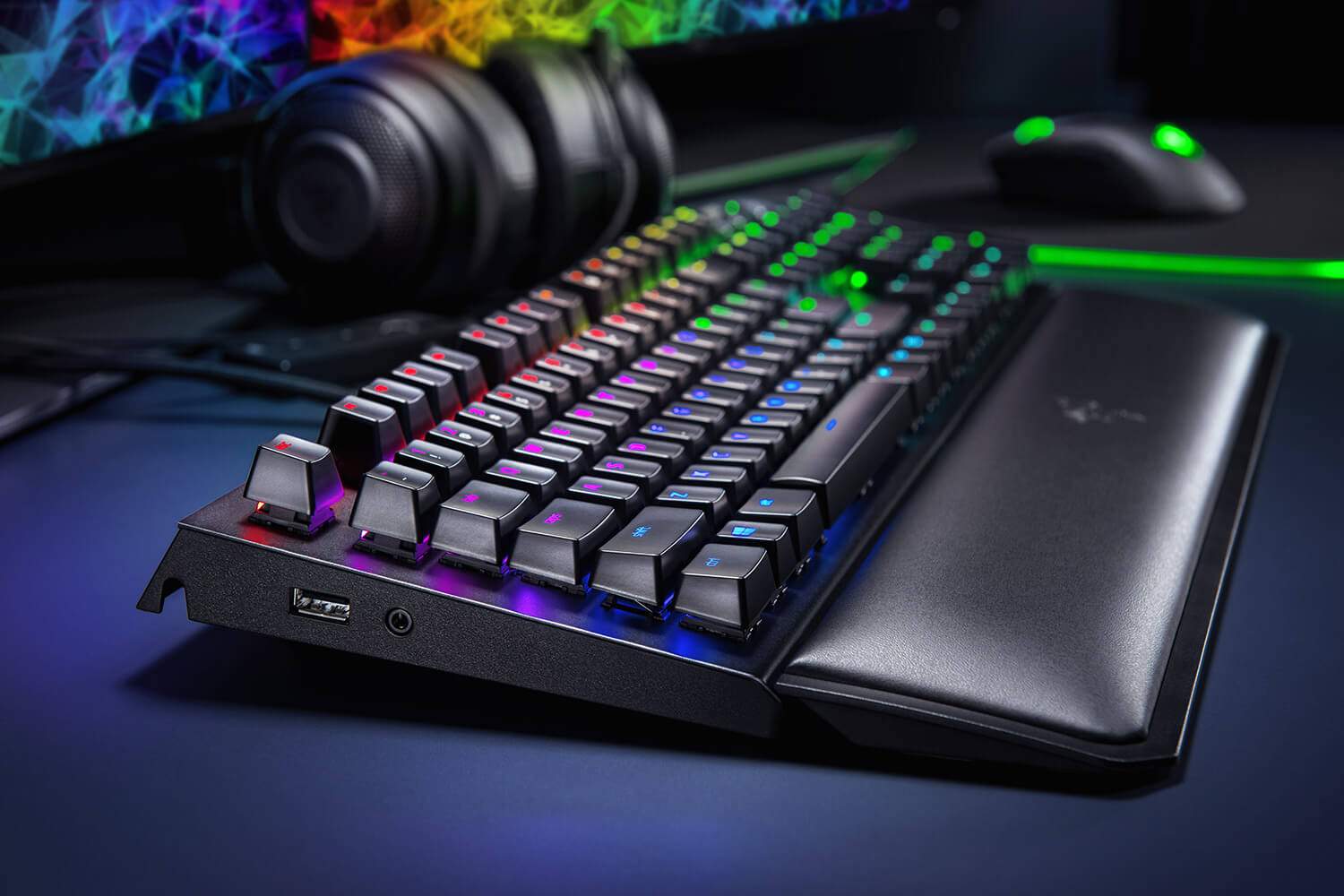 The Razer Huntsman Elite also boasts a key stabilizer bar. Combined with the new stem shape of the key, it allows for a more balanced keypress. The sides and edges of the keys are no longer wobbly or prone to misfiring. You'll never miss a move. The ergonomically designed wrist rest delivers on ultimate comfort. The magnetic wrist rest snaps to fit at the front of your keyboard and is made from a plush leatherette for hours of gaming comfort. The Razer ChromaTM underglow has 62 customization zones so you can personalize your lighting effects while you game. 
With up to 5 profiles with hybrid onboard storage that can be easily configured with cloud storage to rebind buttons and save all configurations. Everyone in your home can have their own control, or you can personalize your settings by game. The multi-function digital dial gives you a lot faster control of your keyboard. You can program your preferred configuration giving you instant access to everything from volume to brightness in record time. 
The Razer Huntsman Elite keyboard is the product of years of research innovation resulting in the best selling gaming keyboard in the US. The Huntsman Elite has won multiple tech and hardware awards and is unlikely to disappoint. The Razer Huntsman Elite comes with a 2-year warranty and access to reliable tech support. This gaming keyboard can be yours to purchase for 
CA $279.99. When you buy directly from the Razerstore online at www.razer.com, you are guaranteed next day shipping and 14 days risk-free return. Other Razer products to check out on their website include desktops, laptops, mats, keyboards, headsets, audio, apparel and bags. 
The Razer Huntsman Elite keyboard is ahead of its time, but precisely what is needed right now to take your gaming to the next level. Redefining keyboard precision, comfort and lighting, you've never experienced speed and style like this before. Game On.