The Cannes Film Festival has always been one to look forward to. Famous for its rich cinematic history, its films and speakers have been known to address political issues. This year's Cannes Film Festival was no different: it took a stand against the war in Ukraine. In fact, the festival

banned any Russian with connections to Putin's government

. One evening in particular coming together to support Ukraine was the With Love for Peace Gala on Saturday May 22nd. 
Cannes' support extended past films: the 'With Love For Peace' Gala was hosted on May 22 in an attempt to raise money for victims of the war in Ukraine. The gala was organized by USA for UNHCR, a non-profit that provides food, water, shelter and safety to refugees, Hollywood Domino, which raises money for charities during high-profile events through the game of Dominoes and PCI Media Impact, a storytelling-based non-profit that hopes to create "social change around the world."
"In times of crisis, the stories we believe about others and ourselves influence the action we take. Right now we need stories that help us understand that refugees of Ukraine will need long term support and that we are capable of creating the community of love that can provide. This campaign will bring those stories to audiences around the world," Meesha Brown, the president of PCI Media Impact explains.

Located just outside of Cannes, France in the city of Cap d'Antibes, 'With Love For Peace' was a huge success.
Attendees included high-profile celebrities like Olympic Gold Medalist Shaun White, actress Nina Dobrev (Vampire Diaries), who were both hosts for the evening.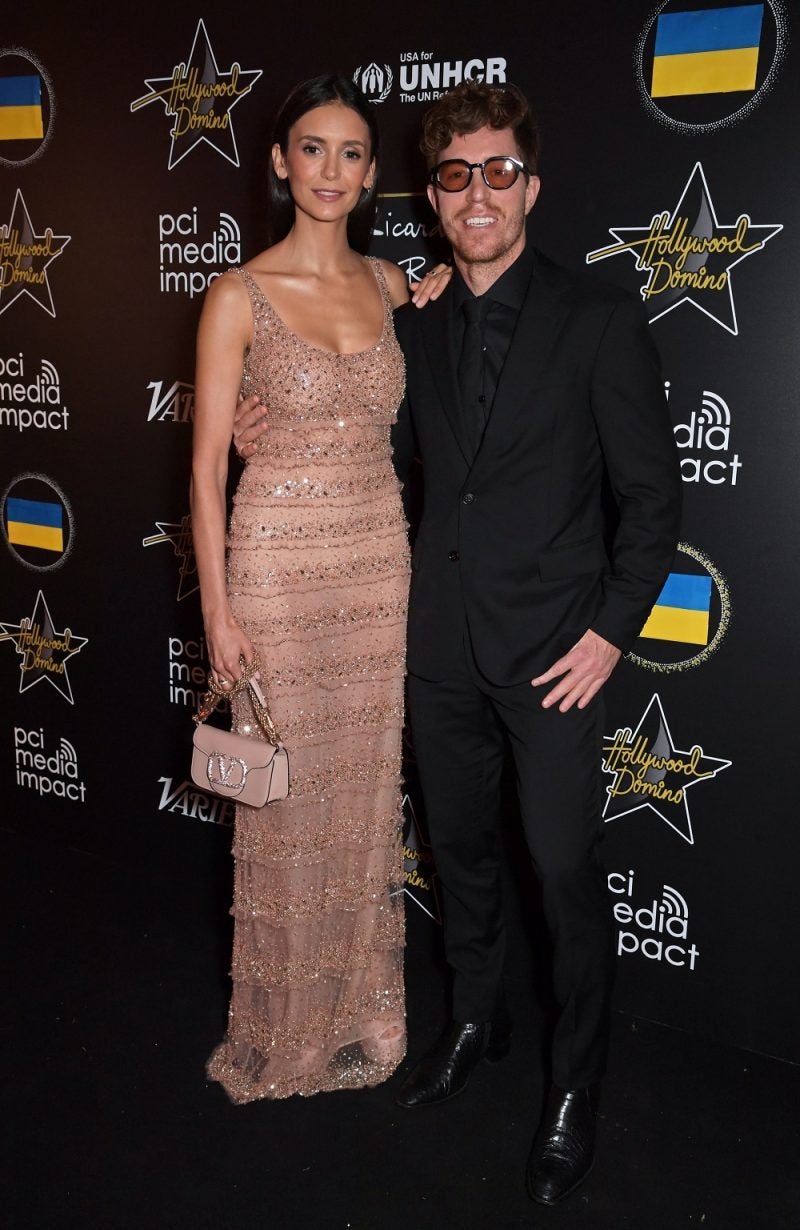 Also in attendance were actors Gilles Marini (Sex and the City) and Max Ryan (Sex and the City 2) Jimmy Akingbola (Bel Air), Egyptian Actress Enjy Kiwan, British Personality Kimberley Garner, HBO's Single Mother By Choice Actress Selina Ringel, Pritka Swarup (Model), Mairanna Fonseca (Model), Sophie Longford (Model), Samantha Lockwood (Actress "Hawaii Five-0"), Alexis Ren (Model), Hofit Golan (Actress "Boche BaGesham"), Marianne Hewitt (Influencer), Luka Peroš (Actor "Money Heist"), Gary Dourdan (Actor "Redemption Day"), Alba Amira (Actor "American Night"), Chelsea Harris (actor, Top Gun Maverick), Melanie Liburd (actor, Game of Thrones), Darren Darnborough (CEO, WeAudition), Carrie Bernans (actor, Black Panther) , Richard Cambridge (actor, The IT Crowd), Truong Tri Truc Diem (Vietnamese supermodel), Christopher A'mmanuel (actor, Black Lightning), Erica Barry (actress/model, author of bestseller Don't Wait, Create), Victoria Silvstedt (Swedish model), Lady Victoria Hervey (UK personality).
Other celebrities spotted include Ronald Thomson (CEO, Director), Andy Wilson (CFO), Damiano Tucci (Producer of Borrego), Moroccan producer Hicham Hajji, Russian producer Irma Lake, Kyle Mura, Charlie Phoenix, and Chanon Finley from Project Indie Hope, Brett Claywell (One Tree Hill, and CEO HMBLHouse), Brendan de Kauwe (technology investment banker, venture capitalist, CEO SOLISLabs), Jon Gosier (founder of FilmHedge), Tzef Montana (Greek, Belgian, Ethiopian actress) non-binary breakout star of Greek ensemble movie Dodo, who also appeared in Crimes of The Future also in the festival, Garrett Patten (producer of Borrego), Mickey Spanos (Vice Chairman of the Los Angeles Chargers), and Marousa Pastra (Executive at Jane Owen PR).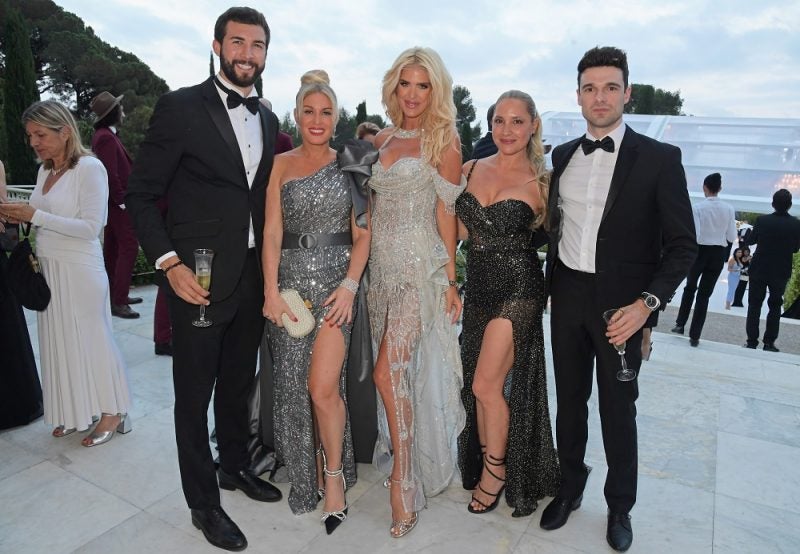 Some gala guests extended their support to social media. Actress Samantha Lockwood shared on her Facebook that she was "Happy to attend the With Love for Peace Gala." Model Sophie Longford also chimed in, posting on Instagram that she was "Honoured to host this special evening to raise money for refugees In Ukraine."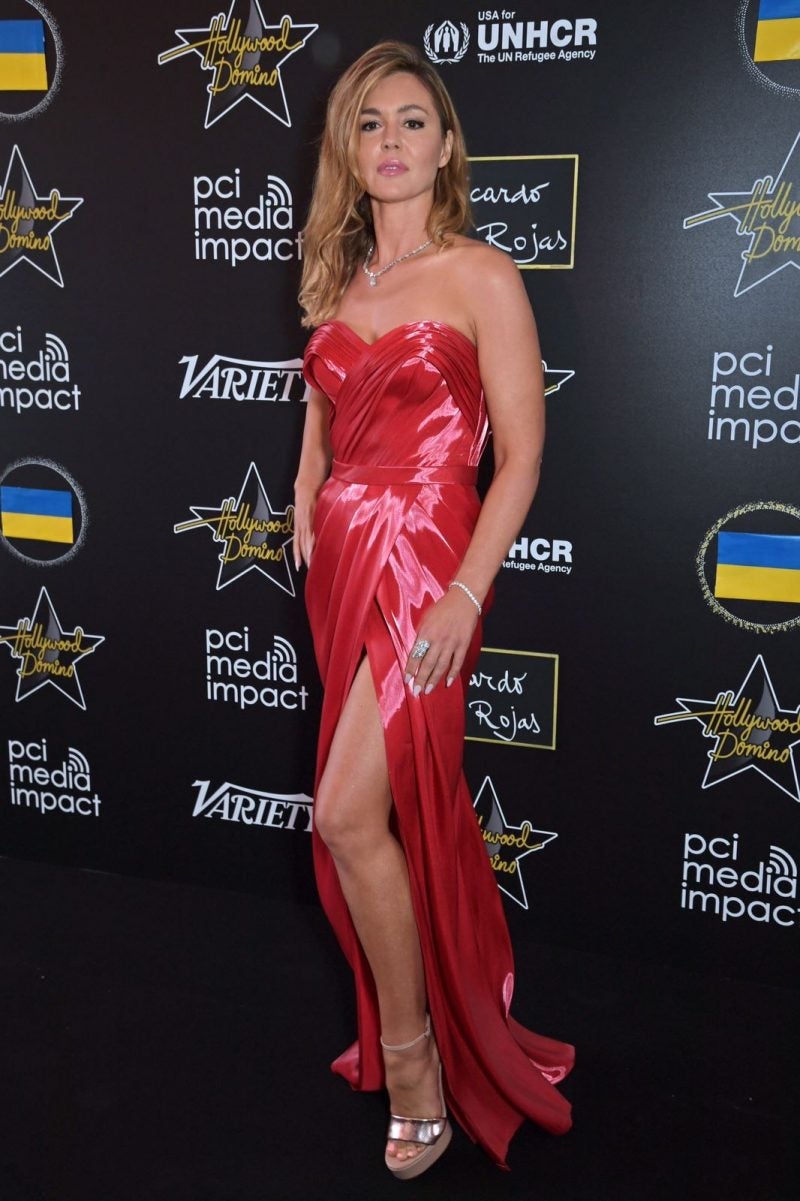 Actress Nina Dobrev and Olympic Gold Medalist Shaun White were especially involved with the gala, both chipping into the live auction. White auctioned off a custom signed whiteboard from his latest collection for a whopping $30,000. As a bonus, he included an autographed pair of goggles, raising the bid to $40,000.
Gerry Pass, the CEO of Chrome Entertainment and Project Indie Hope auctioned a year membership to BLADE helicopter for $4500.
The success and support of the 'With Love for Peace' Gala during the Cannes Film Festival is heart-warming and well-deserved. It can only be hoped that other upcoming events may take a similar route to showcasing their support for those affected by the war in Ukraine.