Khoa Le (Pronounced as Kwa) was born on June 2nd, 1980 in Chanthaburi, Thailand. He was a refugee immigrant from Vietnam and became a United States Citizen at the age of 5. He is most notably known as a director, producer, and entrepreneur.
There is so much that can be said about Khoa Le (Pronounced Kwa). He is a man of many talents and uses them widely. His skillset ranges from directing Hollywood biopic movies to running multiple businesses that bring in millions of dollars every year. But he also gives back by being on the board of Non-profit organizations in the community and is also adored by his staff. All of these great accomplishments are small in comparison to latest venture Sutudu. A new company that will change the landscape for movies, TV, art , music, and more through financing and distribution with the use of NFT's and Crypto as the starting point of their long-term vision of creating sustainability for the creative community. But these are all things that he has accomplished, what is more interesting is the man himself.
The NFT space is something I have found more and more interesting in the past few years. Being a filmmaker myself, I found this new technology fascinating because of it's uses for film financing and distribution. But the challenge that I was finding was that there is so much smoke and false information out there. So many bots claiming "Get rich quick" and on and on. I knew there had to be someone out there that could clear the air a little bit about this.
I started hearing about Khoa Le through message boards and online forums for the NFT space. He has directed numerous films from "Walt before Mickey" to the new "Bezos" movie coming out this fall, which tells the story of Jeff Bezos. Prior to that, he started Kvibe Studios (in 2005), an independent production house and Live Picture Studios (2011), a wedding cinematography and photography business that produces over 500 weddings a year. Both of these successful companies bring in millions of dollars in these artistic spaces. His latest venture Sutudu is something that could change the landscape of  the way we know it. I had to know more.

I finally worked up the nerve to get a hold of Khoa and set up a time to meet him at KVibe Studios in New Jersey. Kvibe Studios, an 8000 SQ FT facility, is one of Khoa's businesses that offers full production services, with anything ranging from virtual sets to full post production services. Khoa seemed excited to tell me more about his latest venture and talk about the changing world that we live in.
I arrived at the studio early in the morning to beat the New Jersey traffic. My Uber dropped me off at the building. I wasn't sure if I was at the right place, there was no signage that signified a production house. Boy was I wrong. I went to knock on the door and was greeted by one of Khoa's production assistants. I soon realized that this place was moving like the inside of an engine. People were carrying lights. Someone was yelling incessantly for "Quiet on Set". Even though things appeared calm and docile on the outside. This place was moving.
The production assistant walked me up the stairs and past a full studio that was shooting another production on their virtual set. She explained that during covid, lots of productions have switched to full virtual sets to save money and follow covid protocols.   We also went past a full kitchen, then a post production facility and finally ended at Khoa's office.
He smiled and gave me an enthusiastic handshake. The best way I could describe him would be humble and energizing. He reminded me of Steve Jobs in a way, the fact that the man had 100% focus on our conversation but always had gears turning. Like he was thinking about new ideas constantly. Before I even sat down, his assistant brought us coffee. I had literally just sat down and there was already coffee here. I asked him how this was possible, he said "Time is valuable and I value your time. I want to make sure everything is ready for you, I am sure you have a demanding schedule". What could I say…this guy is as humble as they come.
At this point, I had to dive in…I asked about Sutudu. He responded, "Sutudu stands for freedom in Vietnamese, and it's about providing a platform that will allow creative artists to have an opportunity to sustain themselves in doing what they love doing. There is no excuse for why an extremely talented artist in music, films, dance, etc should be waiting tables or working a job they hate. They should be doing what they love doing and letting the public see it, appreciate it, and value it. We as a community should be supporting them! They tell stories for us to be inspired so why are we not embracing them? Imagine a world without any art, no music, no dance, no films, no creative art on walls, and etc. You can't, right? If that was so, we may as well be called the Walking Dead. So why is it that artists are not valued and perceived as a sustainable career? We hear our parents say to never get into the arts because they worry about our well-being in making a living in the world."
At this point his energy and excitement was echoing off of the walls. He continued "Why do we have the term "starving artist?" It makes no sense, yet it does because society, government, and establishment created capitalism. And with capitalism, the artistic world is on the bottom of the list and yet funny enough, we live around art everyday.  People don't appreciate it because if they did, we wouldn't be having this conversation because there would be entities out there that would stand up for this community. We would see billions of dollars in grant money to distribute to those that want to tell their stories. There would be a lack of governance around how the stories would be told, and it would be a much happier place." Khoa was genuinely focused on his vision.
Khoa collected his excitement and said "But, that isn't the current real world right now. So to me, it's far more than just giving back to the creative community, it's standing up for the community based on what we believe in about the creative world. My company is made up of 100% artists from filmmakers, musicians, dancers, writers, artists, photographers, etc. We work towards this effort and we built two 7 figure businesses to get us to the point of developing the Sutudu platform. We are no netflix or amazon or apple, but our hearts and minds are far richer than what they are doing in the artist community. Because they barely contributed to it in the form of giveback. We understand as artists and normal creative people with passion that we can live better lives through art. We need these artists to do their creative work to move our human race forward. I know that's what I want for my kids and grandkids and their grandkids to live through these opportunities."
I asked him how this was all possible. He answered with "An example would be Hollywood. The typical Hollywood system has been broken for so many years. It is one of the only mediums, where a creator can create a product and then give up 100% of the product, over and over again. The studios have gotten rich by owning the financing and distribution, which in turn controls the money. We are going to change all of that". His enthusiasm was boiling over.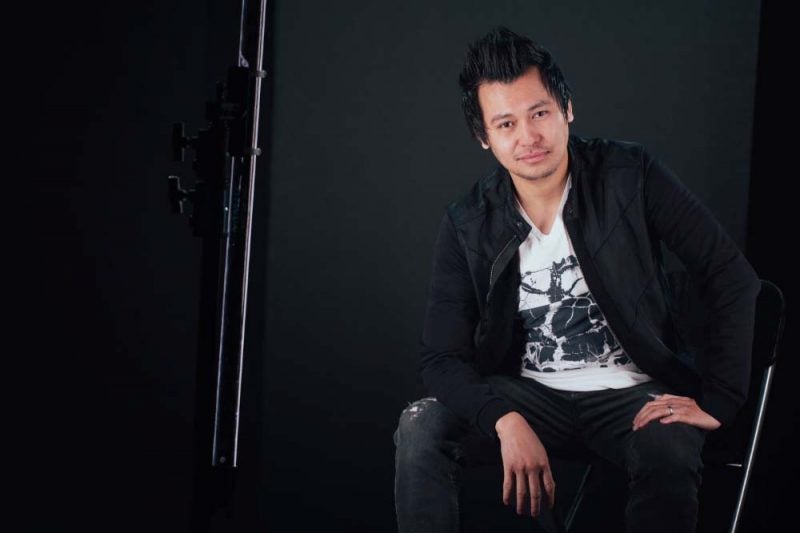 He continued "Imagine a world where you could finance, promote, distribute and collect money all in the same platform without the middleman in your way. And if you bring a middleman, they are forced to have complete transparency with you. That is the technology we are building and innovating. We are going to change the world."
He did have a point, the world was changing and changing fast. Since the inception of bitcoin everything is going digital and it's becoming more secure. Khoa had ideas about that as well "One of the great ideas behind this is it will end Hollywood creative bookkeeping. The way movie accounting has been done for over a century is to not be transparent with how they make their money and then use that as leverage to have an excuse to not pay the artists who made the film.  If you have a backend on a movie that makes over a billion dollars at the box office, it is possible you will never see a dime. This to me is lunacy. Why would people do that? Give up that much control to get their project out there. With streaming, now it's even worse with very limited to no royalty distribution to creators of the project."
But why was Khoa really doing this? I asked him and he responded with "I came from nothing. My family and I are refugee immigrants from Vietnam. My mom and dad risked their lives to give my brother and I an opportunity to live better lives. From what I experienced in my childhood from being in foster care (because mom was sick) to living in the ghetto of Jersey City, NJ when we got back with our parents, nothing was easy or handed to us. It was survival and it was about finding a way to just get through life. It wasn't about enjoying it. I realized that very early in life and I made it a point that I wanted to affect change towards things I truly did not believe in."
I asked him how that transitioned into Sutudu. He responded "I somehow gained passion to want to be part of the creative artist industry from music to films and it was a nightmare trying to navigate yourself in that industry. My family's life was already hard and I'm entering into an industry that seems to be worse than living with the roaches in our old apartments when we came into the country. It didn't make sense and I felt that if I ever had the opportunity to lead the change, I was going to do my very best to do it. The best solution I've come up with is Sutudu in the hope that we can unify the creative communities that believe in what we believe in and swim together in the direction to drive change. So this endeavor I feel is my life growing up. What people are about to experience is my solution to how I view the world that is greedy, selfish, and self-serving. I don't blame the people though, but I do blame the leaders that run these establishments because they can certainly change the industry for the better, and they don't, at least not to my expectations. I truly love art and I love the artistic creative community. Mark my words, if I had a billion dollars that wasn't needed to run the growth and sustainability of the company, that billion dollars would be injected back into the community so nobody with great talent has to worry about making art for an establishment just to pay their bills. I want the acronym ROI to be a sinn. I hate that acronym when it comes to art. It makes no sense to me and there's no place for it in my world. ROI means to me that someone is taking advantage of someone else that has delivered more value than they got in return. It's not just a return of investments. In most cases, someone was sacrificed along the way."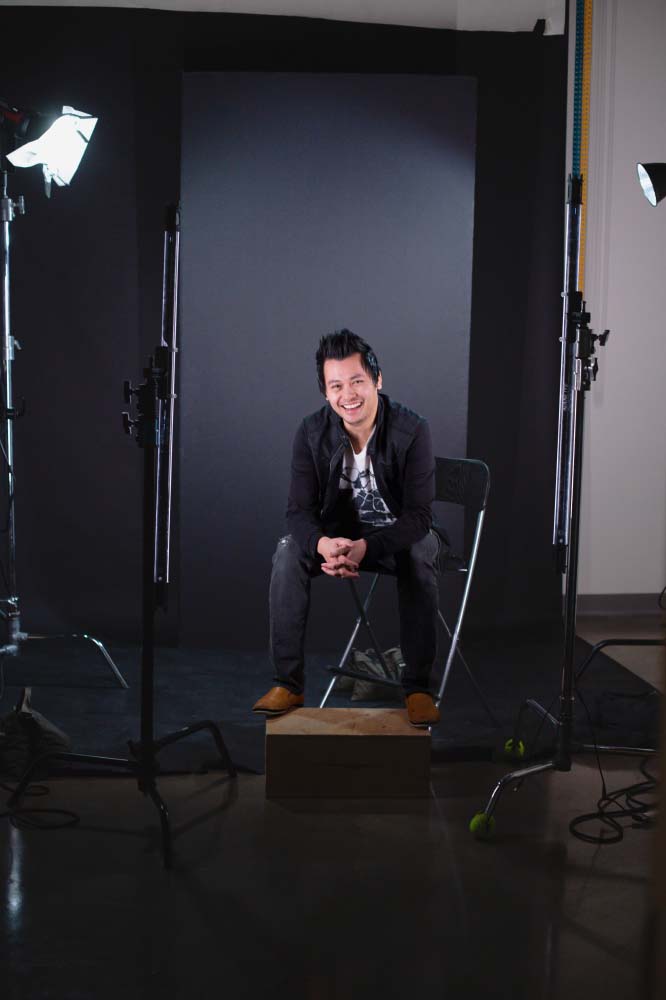 He did give back and his track record proved it. In his little free time, he is president of the northeast chapter of the Us Pan Asian American Chambers of Commerce. He also talked about his family and taking care of his new two baby boys. The man was genuine.
I kept thinking to myself, could he really pull this off. Judging by his past achievements, whatever he puts his mind to he can do. Khoa is no stranger to trying new things. He even directed his first film "Walt before Mickey", without any experience. His friend had asked him to direct it because of his strong leadership abilities. Which I personally could see flowing through his veins. The way he handled himself and talked to his staff, this man was like a general going into battle and they looked to him to lead them to victory.
Could Khoa Le and Sutudu change the filmmaking business. I thought about what people thought of bitcoin back in the day. I remember when I could have bought bitcoin for under a dollar. It's the leaders that pave the way, especially in this digital age. I thought about Coinbase's market cap of over 40 billion dollars. Was Sutudu the next coinbase, but for movies? Being an artist myself, I really hope so, we need a company like this. And Khoa is the person to lead us there.