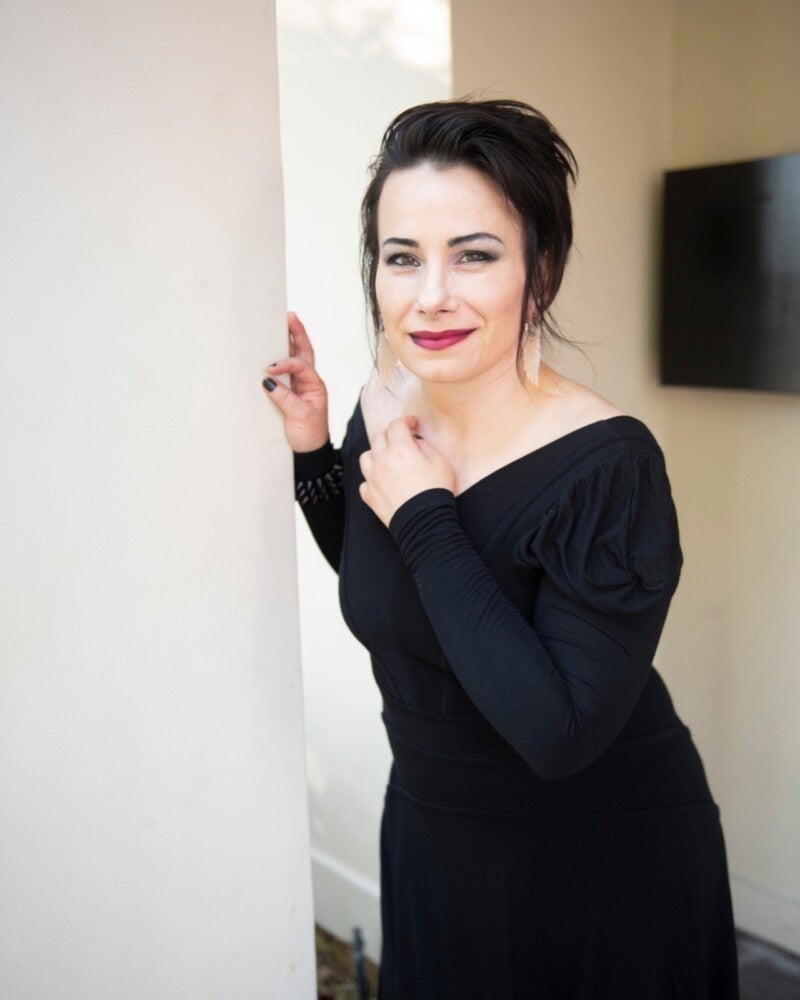 Virtuoso actress Rainbow Underhill plays Chakra, a Silver Lake performance artist, bike messenger, and activist, in the independent film Hollywood Fringe, premiering at the Dances With Films Festival and recently live-streamed in September. Hollywood Fringe is directed and produced by the critically acclaimed team Megan Huber and Wyatt McDill, whose past films have debuted with SXSW, SlamDance, E1, and IFP channel.  
Rainbow Underhill's character Chakra, gets involved in a play-within-a-film. Chakra is an idealist, who hopes to bring about a Utopian society through her acting, while working on the fringes of Hollywood where everyone is trying to find their role in life. 
Rainbow, the actress, found her role. From a young age, she knew that acting was her calling. She trained classically in theater as her foundation before transitioning to film and TV. Rainbow reveals, "I was a shy child, but once on stage, acting was the easiest thing in the world." 
When Rainbow was cast as Chakra, it was a perfect fit; the character's desire to bring about change through her art and performance is similar to Rainbow's own experience.  Like Chakra, when Rainbow decided to become an actor she realized: 'This wide world is turning, and I have something to contribute before I leave it!"
Rainbow made her professional debut on stage in the Palace of Fine Arts in San Francisco as Fanchette in the A.C.T. production of The Marriage of Figaro (dir. Richard E.T. White), and ever since then, she has been on an upward journey of influence and change through her acting. Having performed at LACMA, MOCA, UCLA Royce Hall, Art Warehouse, LA Shakespeare, and Toy Factory Art Loft in Downtown Los Angeles, she was fortunate to work with Broadway stage veterans, and many notable actors including Ewan McGregor, Rene Russo, James Marsters, Director Tom O'Horgan, Kay Cole, and Leelee Sobieski. Rainbow is set to appear as Marilyn Black in the soon to be released  film, Beyond the American Dream, a biopic about Habitat for Humanity founder Millard Fuller.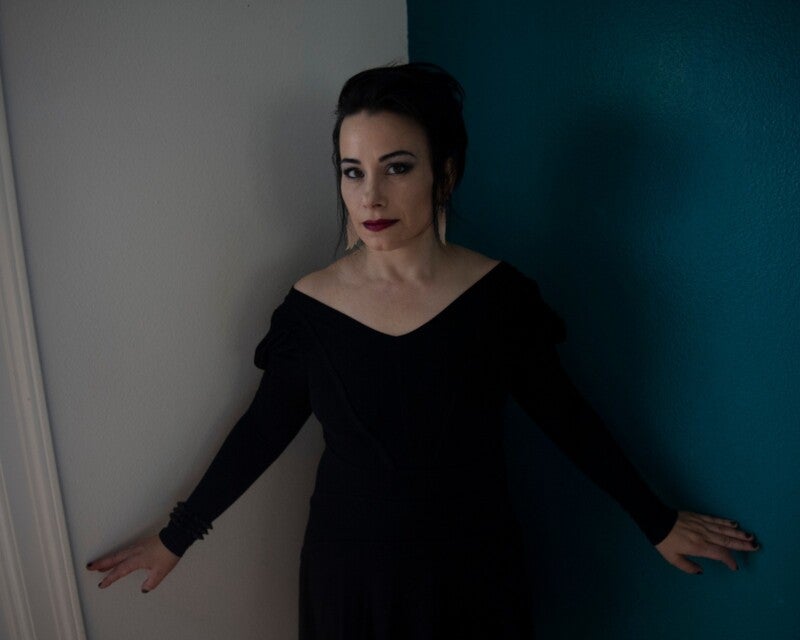 Rainbow and her ex-husband ran the Black Cat Art Gallery for 13 years in Venice; recording music, hosting multi-art events, and headlining these events as the final band performances. "We had a creative engine going, but eventually the wheels fell off," Rainbow notes. Hollywood Fringe focuses on the challenges reality presents in our everyday lives and how to handle life's disappointments. "I am excited at this time in history to be a part of the film 'Hollywood Fringe' that speaks to what so many creatives are facing in life – especially at this time."   
The power of performance has the potential to change lives and make people question their own contribution to the world. For Rainbow, it has shaped her in many ways that are sometimes beyond her own understanding, "The therapeutic effect that an excellent story and character have on an audience can heal, guide to change, transform, catalyze … I think it is the power of 'NOW' when experiencing the story that transports a whole audience to also experience a thrilling, in-the-moment presence, or state of being. The most mysterious and awe-inspiring thing is to see a person transformed by the effect of the story."
Rainbow's performance in the film reflects the honest and realistic portrayal of what it means to be a struggling actor on the fringes of Hollywood. For Rainbow, she strongly believes that "there is a responsibility there, for me, the performer and storyteller, to stay true to the kernel of what it is to be simply: a conflicted, buffeted, confused, heart-full and heartbreaking, well-rounded person."  Fans agree, as early screenings showed her  character Chakra to be a 'fan favorite.'