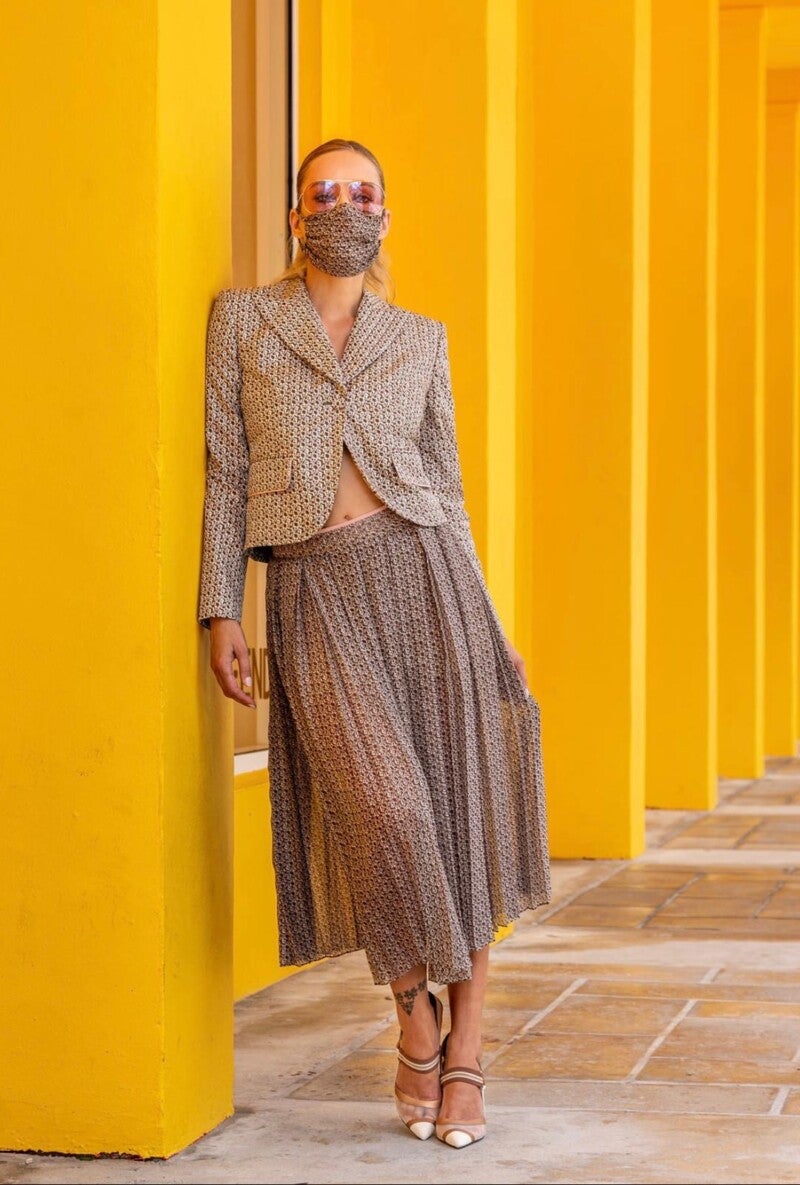 It-girl Verina Marcel has gained remarkable success as a high fashion model in Europe and the United States. This is just the beginning of her already impressive career.
At age 13, Verina was discovered by an agency in Düsseldorf and began building her portfolio. Moving to Milan, she signed with top agency FASHION. Verina quickly made her way into the industry, booking runway shows, fashion editorials, ad campaigns, even becoming a Cosmopolitan cover girl. In her early career in Milan, she got a casting call from Helmut Newton's assistant to shoot the Lavazza Calendar at the Monte-Carlo Beach Hotel. Verina's relationship with Newton became the start of something incredible!
Newton was so impressed, that he told Verina they would work together again; next time to shoot Graff Diamonds for Vogue Paris. It was a huge deal. Security guards held cases full of diamond jewelry, all for Verina to model. At that moment, Verina knew she had made it in her career.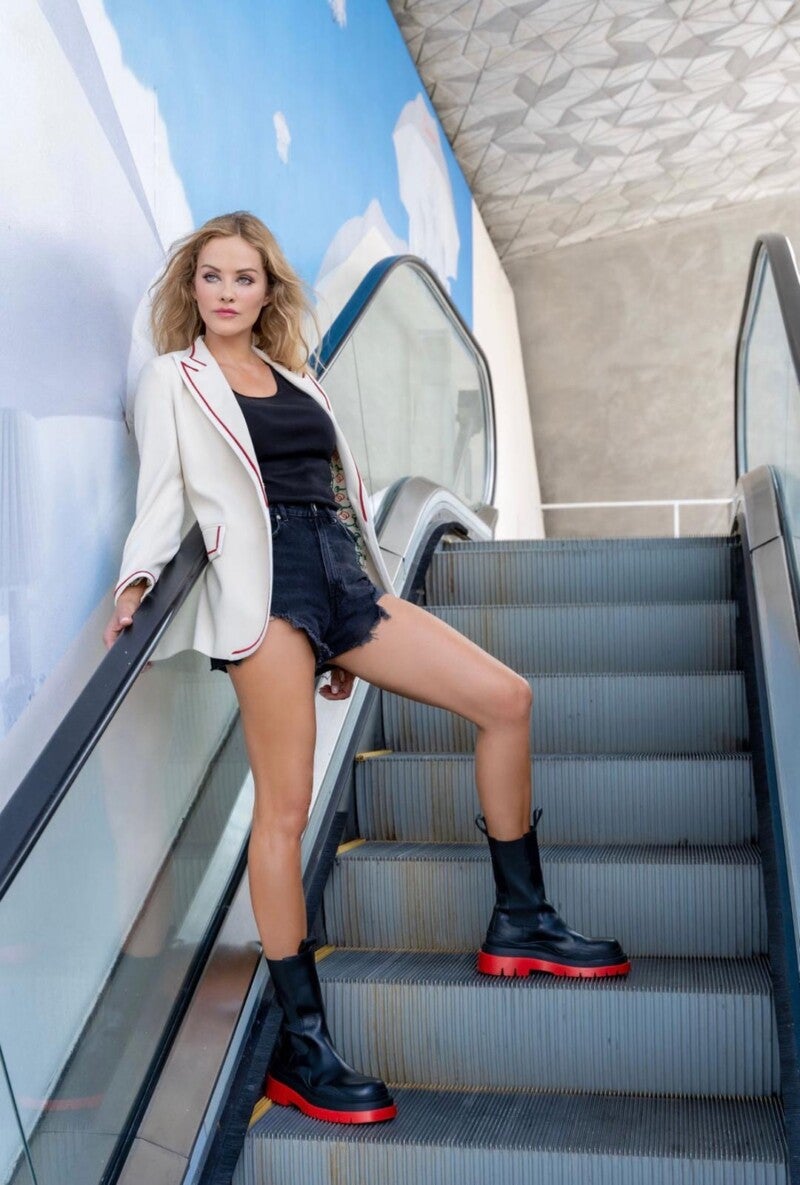 As Newton's favorite model, Verina was the inspiration for many of his shoots, including "Big Nudes," a life-size photograph of her that was part of his art shows around the world. Verina made the cover of German 'Stern' Magazine, which was titled "Starke Frauen" (Strong Women). She is part of the famous SUMO book, revised by his wife June Newton. Her photographs are displayed in his permanent art collection at the Helmut Newton Foundation in Berlin. With plans to shoot a Gillette campaign with Newton in Los Angeles, Verina received devastating news. On January 23, 2004, the day before meeting at Château Marmont, she learned of his tragic passing of a heart attack.
"I feel so lucky and blessed to have met and worked with my hero," Verina says. "I am forever thankful for every opportunity I had to shoot with Helmut Newton."
His endless profile includes the biggest stars like Andy Warhol, David Bowie, Madonna, and Leonardo DiCaprio. Supermodels Cindy Crawford, Claudia Schiffer and Verina are part of his extraordinary, iconic and timeless art. Newton's legacy will live on forever.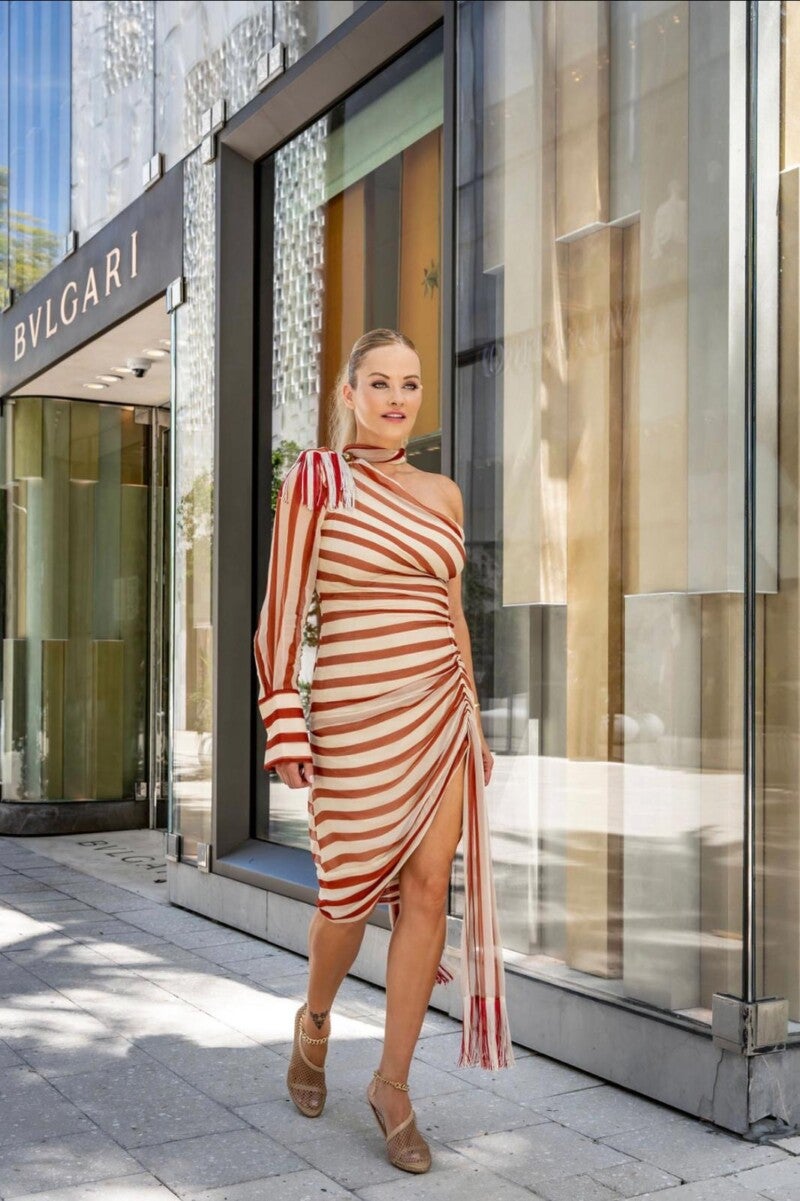 One of the biggest influences in Verina's career, Newton was also the reason Verina became a vegan and learned about animal rights. As a philanthropist, she is involved in many non-profit organizations to help animals and children in need. Verina strongly believes that when good things happen, you return it and do good for others.
Moving to New York City, Verina signed with top agency IMG Models and booked a Guess campaign. Her adventures in the states included traveling to Miami for swimsuit seasons, spending time in New York and Los Angeles in modeling and film, and becoming a spokesperson for campaigns such as La Perla, Guess, Chanel, Armani, Gucci, Prada, and Valentino, as well as walking in their runway shows.
Modeling is not the only thing on Verina's resume. As an actress, she appeared on the hit TV show Veronica Mars, next to Kristen Bell, and in movies Eagles in the Chicken Coop and National Lampoon's TV: The Movie, next to Lee Majors. She starred in Filter's "No Love" music video with Carmen Electra. She starred in commercials for major brands like Nikon with Ashton Kutcher, Mercedes, Cadillac, Old Spice, Odyssey Golf, to name a few. 
The fashion muse has made herself known across the industry, and is the in-house model for Lloyd Klein Couture. Verina continues to be featured in print ads, walks runway shows, and graces the covers and editorials of the most notable fashion magazines including Cosmopolitan, Vogue, Elle, Marie Claire, W Magazine and more.
Keep watch for Verina's podcast, coming soon!
Follow @verinamarcel on Instagram. Learn more at verinamarcel.com