Canadian Filmmaker Matt Johnson's BlackBerry Explores the Rise and Fall of a Revolutionary Smartphone
In 2023, serious concerns exist about whether the race between corporations and people to release faster, smarter, and better artificial intelligence systems might elevate or destroy humanity. Canadian actor and filmmaker Matt Johnson's new film BlackBerry, based on the book Losing The Signal: The Spectacular Rise And Fall Of Blackberry by Canadian reporters Jacquie McNish and Sean Silcoff, arrives in theatres this week at the same time that people around the world are laser-focused on humanity's relationship with technology and demanding more ethics and responsibility from people who bring new tech products to consumer markets. A biopic about the historic BlackBerry smartphone seems like a timely exploration of the topic and perhaps a much-needed commentary.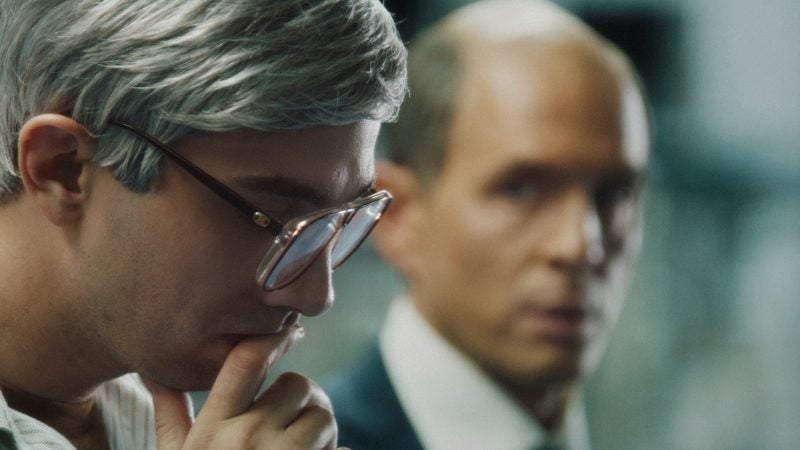 With lines like "Good enough is the enemy of humanity" coupled with clear insight into the chaotic and sometimes even crazy actions, steps, and people that bring about the development and release of new technologies on a global scale, Johnson's work might someday be hailed as one of the best films in recent years to bring together important themes about the true cost of success in the tech industry for everyone from developers to consumers.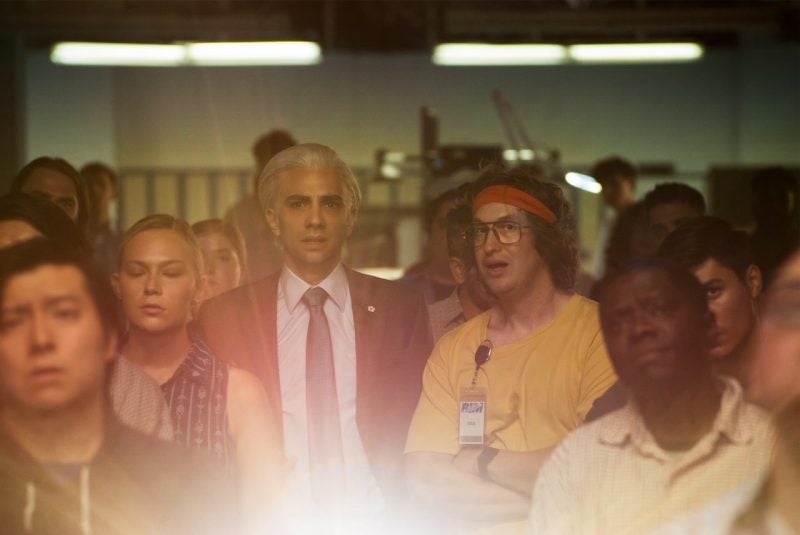 "I think at its core, it's about a rotating triangle between the dynamics of technology, morality, and power," said Johnson about the themes he touches on in BlackBerry. "I think the heart of the film wrestles with the idea that having all the money and success in the world may not give you the type of happiness that you're after. Whereas, having just accolades and the trappings of fame and wealth may also be meaningless. It's a very complicated thing to be a success and to stay within that success."
Johnson understands that success is rarely the result of only one person's actions or is ever perfectly planned out. With his latest film, he explores more than just important themes. His success came from years of hard work, chaotic moments, and, most importantly, amazing partnerships with brilliant, talented people.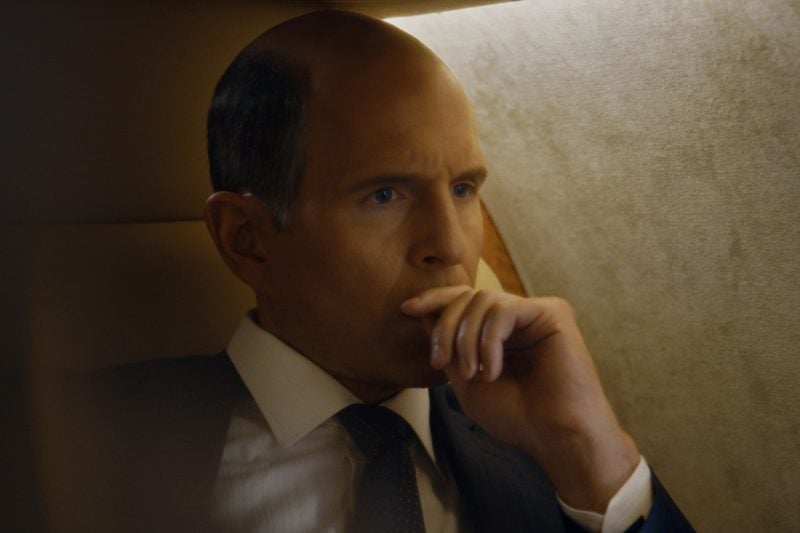 "There was something bratty in me that thought people didn't realize that Canadians basically invented the smartphone; we haven't gotten enough credit for this. I was born in Toronto, and I'm fiercely patriotic, and the fact that all this happened outside the GTA made me think someone should honour them," Johnson explained.
BlackBerry explores how Mike Lazaridis and his friend and business partner Douglas Fregin created, marketed, and distributed the first wide-scale and globally successful smartphone in the 1990s. The comedy-drama focuses on their attempts to manage and maintain their struggling tech company, Research In Motion (RIM), their eventual partnership with businessman Jim Balsillie, and how Balsillie's networking, influence, and money helped them translate the idea of an invention into a working prototype and successful product that revolutionized communication. The film also delves into the very human conflicts that eventually caused the fall of the BlackBerry's influence and helped allow the iPhone to take over markets and influence trends.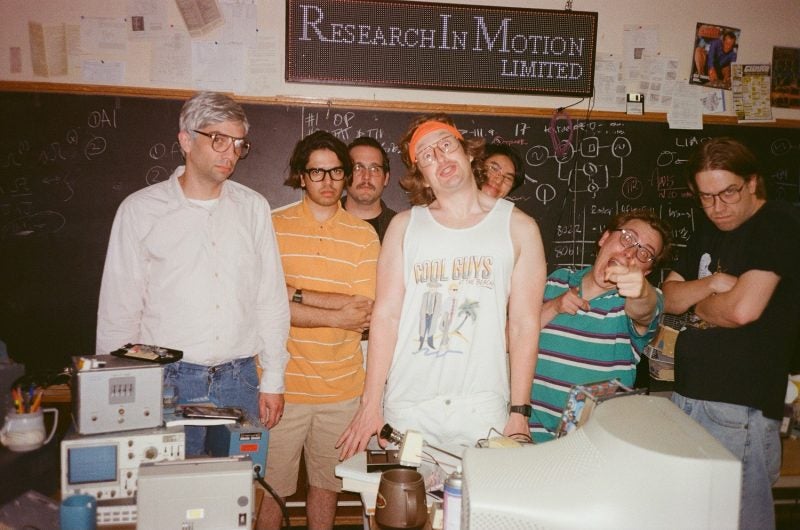 Johnson co-wrote and directed the film. He also stars in it along with Jay Baruchel, Glenn Howerton, Michael Ironsides, Carey Elwes, Rich Sommer, Martin Donovan, SungWon Cho, Michelle Giroux, and Saul Rubinek. "Jay Bruschel and I were friends before we started working on BlackBerry," explained Johnson. "Our desire to work with one another is, in some ways, the inspiration for the project. He was the first person who signed on, and we really designed the whole cast around him." 
Matt Johnson is best known for his breakout 2013 documentary-style narrative The Dirties and the 2016 conspiracy thriller Operation Avalanche.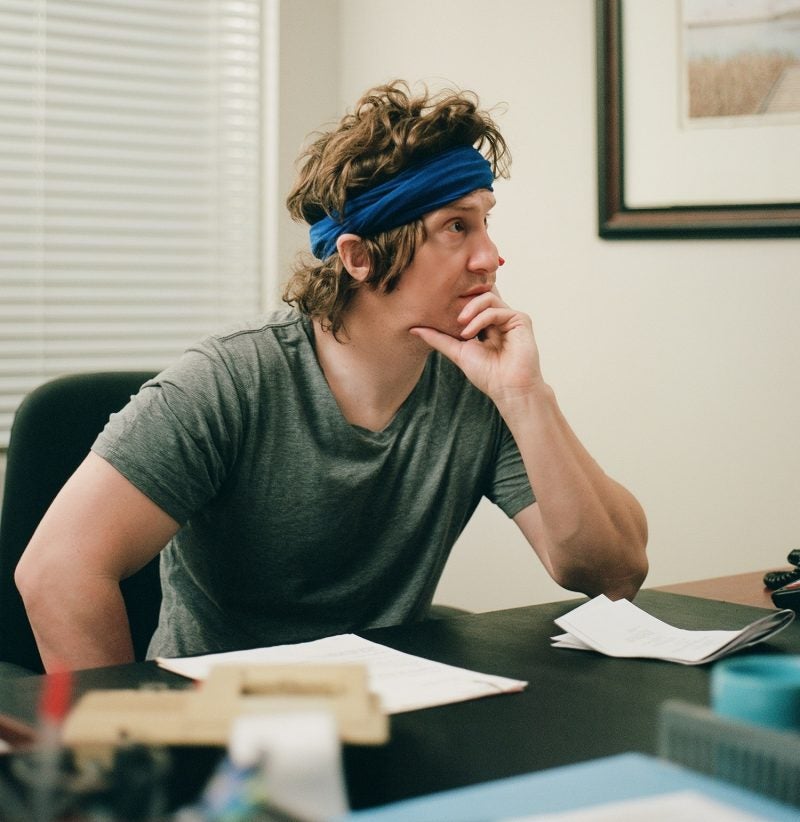 BlackBerry enjoyed a successful premiere in February at the 73rd Berlin International Film Festival. It's scheduled to hit theatres in Canada and The U.S. on Friday, May 12, 2023.
Image Credits: Elevation Pictures