Canadian racecar drivers, Demi Chalkias and Marc Lafleur, joined seven-time world champion, Mercedes-AMG PETRONAS F1 Team Driver, Lewis Hamilton to kick-off Grand Prix weekend in a conversation about the "maverick mentality" and their shared determination to consistently drive performance and challenge the status quo, both on and off the track.
The "Mavericks of Motorsport" panel discussion presented by Mercedes-AMG offered insight into what fuels the three drivers to think and act in an independent way, often breaking norms, and how that approach has driven them to face and overcome challenges to achieve many personal and career goals.
"Mercedes-AMG is built upon a passion and obsession to innovate, drive performance, and challenge the status quo. We're proud to highlight mavericks who are breaking boundaries, challenging perceptions, and using their influence to create a more inclusive culture within motorsport and beyond," says Nikhil Ondhia, Chief Marketing & Digital Officer, Mercedes-Benz Canada.
Approximately 80 invited guests were in attendance to listen to the conversation between drivers, which was moderated by sports broadcaster, producer and entrepreneur, Kayla Grey.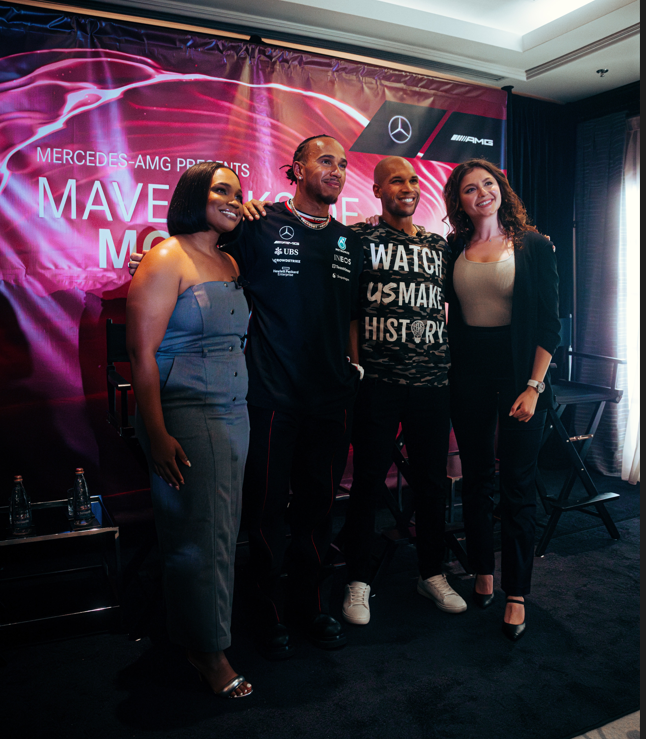 During the insightful conversation, each driver defined their maverick spirit and mentality, illustrated how it fueled milestones within and outside of motorsport, demonstrated the influence of technology and innovation on their achievements, and discussed the importance of diversity and inclusion within motorsport and beyond.
To foster meaningful, relevant dialogue during the panel, Mercedes-AMG collaborated with two Montreal-based mavericks, Harry Julmice and Joanna Chevalier, co-founders of Never Was Average, to invite thought-leaders from Montreal's creative community to join the audience and drive the conversation.
"Joanna and I co-founded Never Was Average with a maverick mindset," says Julmice. "From public art and branded content to Diversity, Equity & Inclusion (DEI) initiative design and workshops, our intention is to transform socially responsible brands into inclusive brands that empower under-resourced communities."
Founded in 2017, Never Was Average is a community-based production company that harnesses the power of experiential and content creation to inspire conscious minds and strengthen ties between communities through culture. It collaborates with a variety of Black and racialized creatives and professionals to facilitate conversation, design community-based artistic and cultural initiatives, and produce inspiring content to catalyze inclusivity, wellbeing and human connection.
Representatives from Never Was Average posed questions to the panelists on topics such as vision, mindset and legacy.
More on the "Mavericks of Motorsports" presented by Mercedes-AMG
Demi Chalkias
Stouffville, Ontario-born Chalkias is the two-time Pirelli GT3/GT4 Sprint Championship winner. She embodies the 'maverick' spirit in her pursuit of her dreams, overcoming financial obstacles and health-related challenges to achieve her goal of racing professionally. Her determination, resilience, and ability to challenge norms have played crucial roles in her career.
"I love racing. In doing so, I love showing girls they can succeed in male-dominated sports. In motorsport and beyond, we need to create a culture where everyone feels comfortable to be themselves and pursue their passion," said Chalkias.
Marc Lafleur
Cornwall, Ontario-born Lafleur founded an e-comm platform, TruLOCAL, in 2016 going on to sell it for $16.7 million in 2021. His incredible success in business is what allowed Lafleur, who comes from humble beginnings, to pursue his dream of driving a racecar. He bought a racecar and started his motorsport journey in 2021 at the age of 31 and went on to become the 2022 CASC Pirelli Sprint GT3 Champion and Rookie of the Year. Lafleur demonstrates that a maverick mentality can lead to significant achievements by defying norms and challenging the status quo.
"Whether it's entrepreneurship, business, or driving a racecar, I want to inspire others and be an example that you don't need a silver spoon to chase your dreams. My passion is working with the next generation of entrepreneurs, letting black and minority entrepreneurs know that we don't just deserve a seat at table, the table was made for us," said Lafleur.
Lewis Hamilton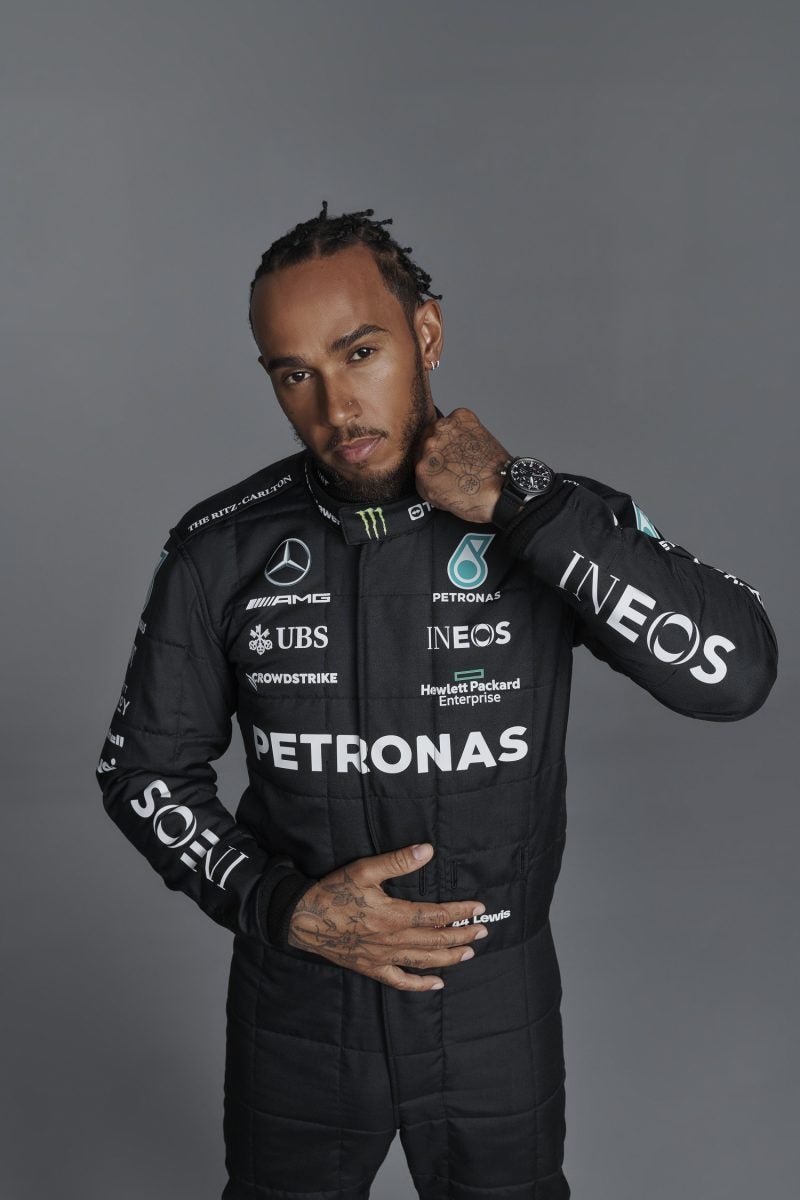 Hamilton is the seven-time world champion and record holder for the most wins, pole positions, and podium finishes in Formula One history. More than just a global sporting icon, he is a social activist, fashion designer, musician and force for combating racism and increasing diversity in motorsport. Named one of TIME Magazine's 100 most influential people in 2020, Hamilton epitomizes the maverick mentality on and off the track.
Mercedes-AMG PETRONAS F1 Team "Accelerate 25" Diversity & Inclusion Program
Mercedes-AMG PETRONAS F1 Team was recently awarded the inaugural Princess Grace Positive Impact Award for its Accelerate 25 program, through which the team has pledged to recruit 25 percent of new team members from under-represented groups in each year from 2021 to 2025. In two and a half years since announcing this pledge, the team has already made positive progress towards this target, increasing representation of female team members by over 50 percent and tripling the percentage of employees from a minority ethnic background compared to 2019.
Canadians can see more from the "Mavericks of Motorsports" panel presented by Mercedes-AMG and follow along to get up close and personal with the excitement of Grand Prix weekend in Montreal on Mercedes-Benz Canada's Instagram channel: @mercedesbenzcanada.
Credits: Mercedes-Benz Canada Inc.