Brackish is an American accessories brand composed of a team of artisans in Charleston, South Carolina who handcraft men's and women's accessories using all natural, sustainably sourced feathers.
Bringing unique ideas to life is what the company strives for and is exactly how it began. Soon after he was engaged to be married, co-founder Ben Ross sat down at his kitchen table to brainstorm a way to give his groomsmen a unique gift they would keep for years to come. (While all great gifts, Ben wanted to stay away from giving a flask or a traditional pair of cufflinks like he had received from other friends' weddings – he wanted to give a gift that really showed his friends and family how much he loved them, and how much they meant to him.) As an avid outdoorsman who grew up tying flies and fletching arrows, Ben has a keen eye for the beauty in nature.
While sitting at his dining room table one night with a feather in one hand and a bow tie in the other, Ben noticed that the natural shape, conformation and tapering of the turkey feather resembled the shape of a bow tie perfectly. This was the lightbulb moment and that night he created the first ever feather bow tie – a design Brackish now calls the "Original."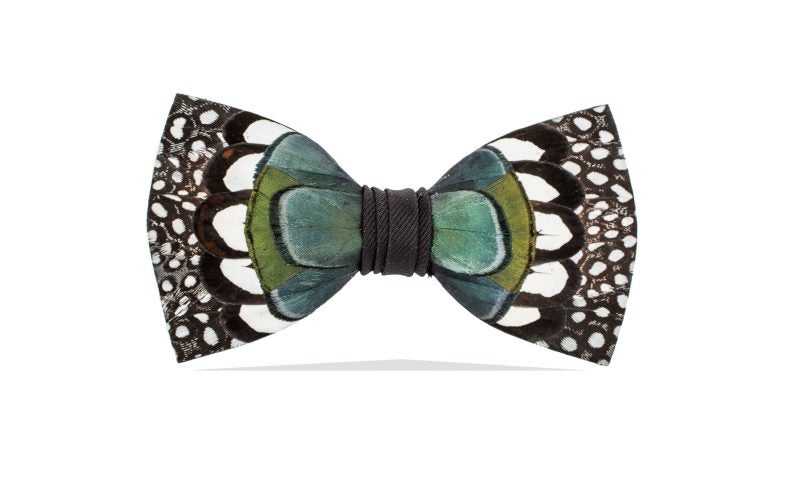 Jeff Plotner, co-founder, was a recipient of one of Ben's bow ties and several years after the wedding, saw an opportunity. At this time, the two were working in completely different industries – construction management for Ben and insurance for Jeff. Neither had entrepreneurial experience, especially when it came to a company who relied solely on Mother Nature's paintbrush for inspiration. However, what the two did have was drive and determination. So, taking a leap of faith, the two friends spent many long nights and early mornings creating these pieces together, by hand, and pitching their product to luxury retailers across the country.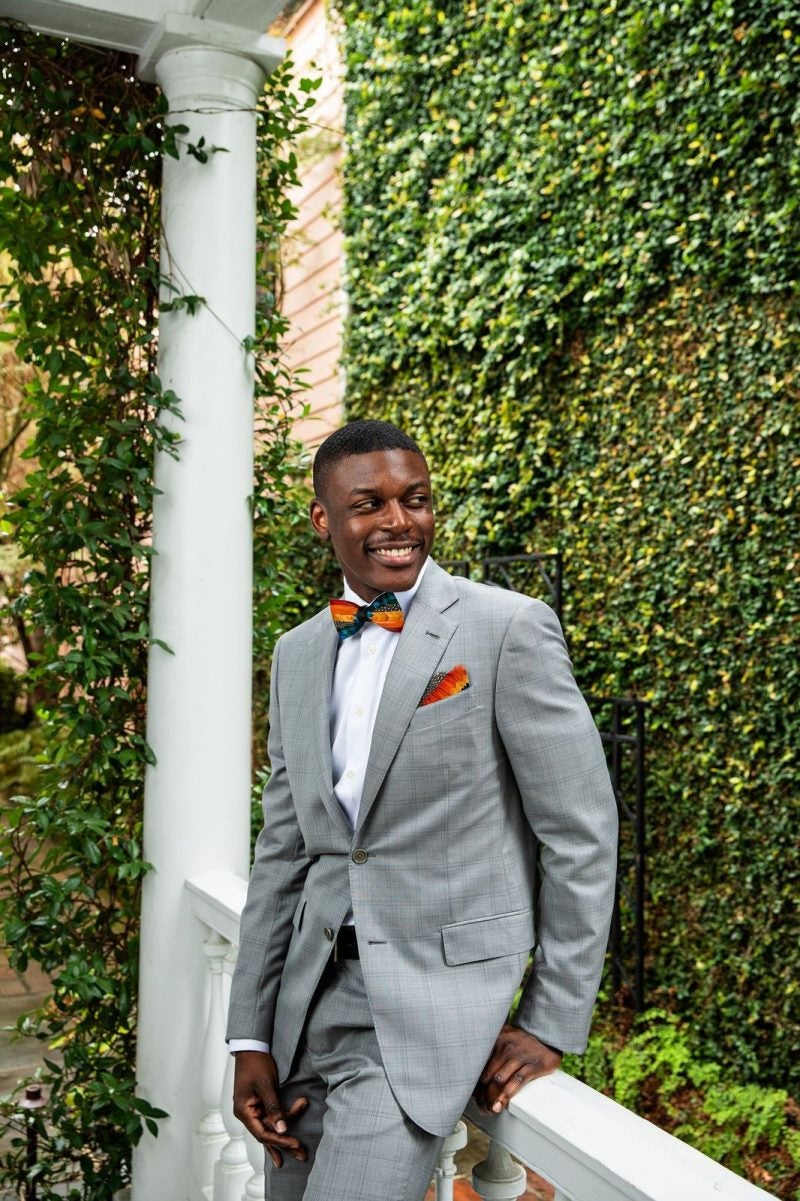 Since that day in 2007, the Brackish team has now grown to nearly 50 artisans who each specialize in an extremely detail oriented craft each day. The process to make one feather bow tie takes between four and five hours and each passes between eight sets of hands before being sent to its recipient, ensuring the utmost quality and precision. For every design – each feather is individually selected, shaped, trimmed and placed. So, as no two feathers are alike, Brackish guarantees that each design is one of a kind.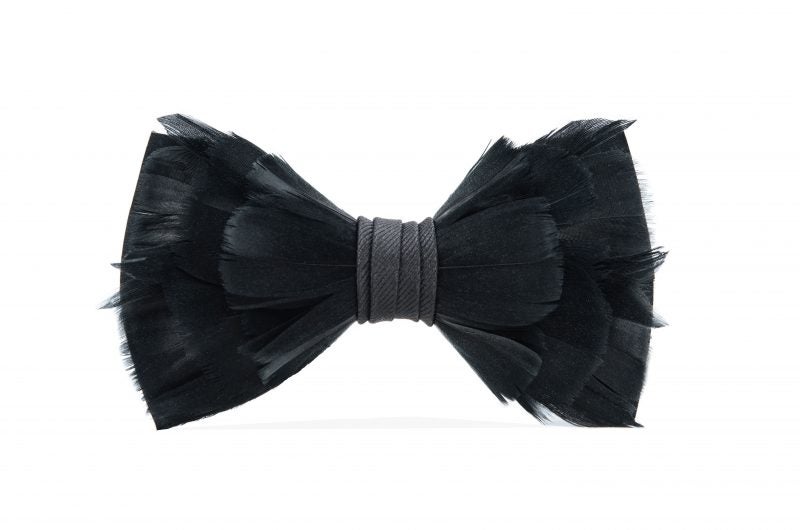 In the early years of Brackish, the collection included only their signature feather bow ties. The Original design that Ben crafted was what started it all and was made with eastern turkey feathers. From then on as exposure increased, so did the Brackish team's innovative thinking. Guinea, peacock and pheasant feathers were incorporated in designs soon after, and eventually Plum Thicket Pins were introduced. Designed to mimic the traditional lapel pin, Plum Thicket Pins incorporate thorns from wild plum thickets that are foraged, dried and paired with hand selected feathers. Each Brackish Plum Thicket Pin is designed to complement a bow tie, but can also be worn as a standalone statement accessory.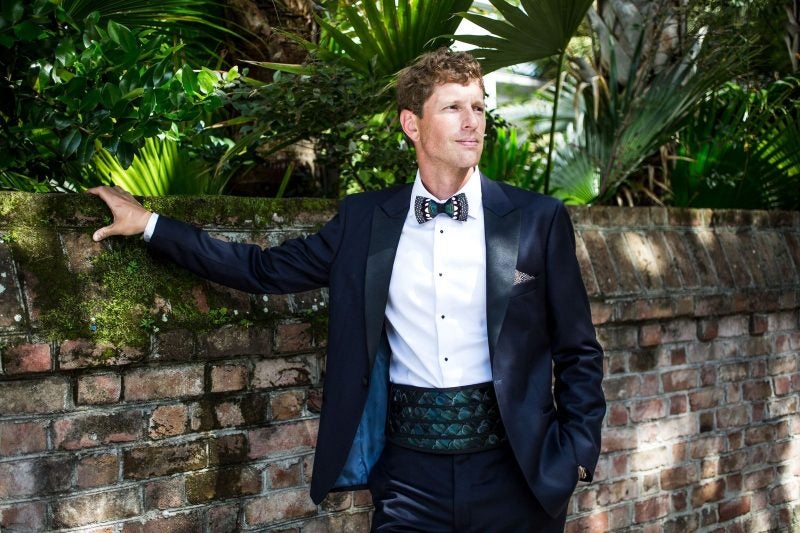 Next down the pipeline came Brackish's unique line of feather cummerbunds. The idea for this category was spurred simultaneously with the feather bow tie as co-founder, Ben, wanted a way for guests to distinguish his family from his friends at the wedding. To do so, he crafted complementary turkey feather cummerbunds for his dad and brother who were both members of the bridal party. As the Brackish artisan team grew in size and innovation, so did the construction of their feather cummerbunds. The pattern was created in house, and each continues to be individually cut and sewn in the Brackish studio, along with each feather being individually selected and placed on the design. Following the cummerbund, feather pocket squares were added to the Brackish mix. From the initial prototype that was thought up while in nature, Brackish introduced the category by combining their signature feather craftsmanship with their classic grosgrain fabric to create a statement making pocket square. This category is offered in a variety of patterns that all complement their line of feather bow ties should one choose to wear them as a duo.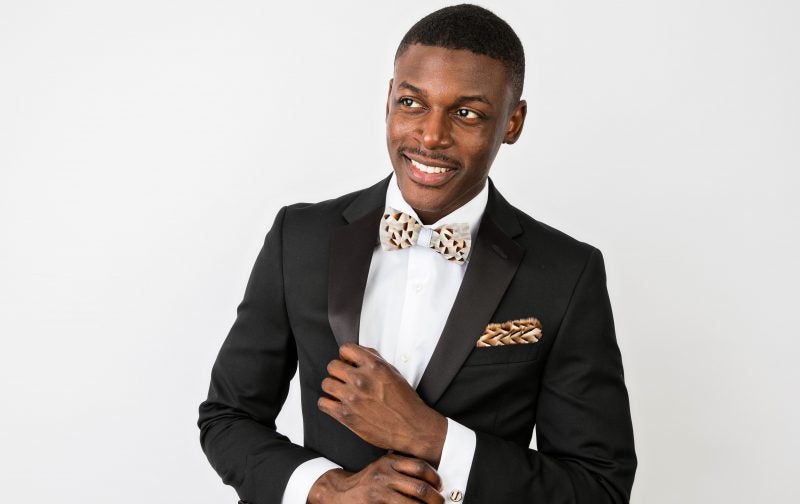 As innovation in the men's category continued, so did the requests from female customers who wanted in on the Brackish craft. Thus, in September of 2019 and after three years of development, the company released its very first women's jewelry collection consisting of feather earrings and cuffs. Since the beginning of time, women around the world have turned to nature to enhance their beauty. Brackish's first women's collection channeled that tradition, using feathers that have become the brand's signature material to create enduring, aesthetic touchstones with universal appeal. Each bracelet and pair of earrings were created for every woman who appreciates one-of-a-kind beauty and the power of the perfect accessory, regardless of whether her confidence is innate or bolstered by the pieces she wears. They can either be her signature, or the final addition that completes a layered look. The collection is timeless, yet totally of the moment, and communicates a deeper connection to the natural world. And – for those who like to coordinate with their others – each cuff and pair of earrings coordinates with existing styles in the Brackish men's collection.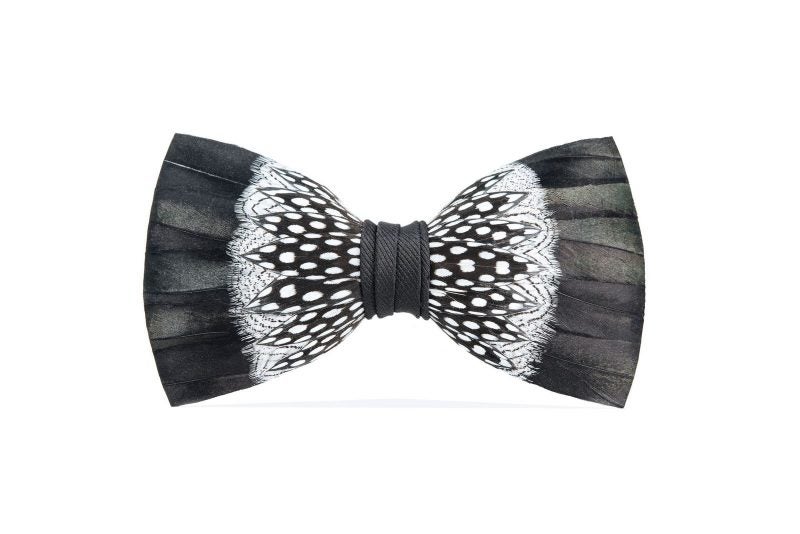 Since the launch of their women's collection, Brackish has also introduced jewelry in the men's category with cufflinks and cuffs. The cufflinks are crafted with palladium-rhodium plated hardware and the cuffs are offered in two hardware types – plated brass and plated stainless steel. Both categories are crafted with a variety of different feather patterns that coordinate seamlessly with their existing collection of men's accessories, and also lend themselves to be statement making standalone accessories. The handcrafted nature of Brackish products and unprecedented technique of applying feathers have been regarded globally for its appeal to both outdoorsmen and fashion enthusiasts alike and today, respectfully repurposing the beauty of nature continues to be the company's main goal, while always continuing to innovate.