Prolific Toronto-based tattoo artist,

Mr. Koo

, and Ca Phe Rang owner, Chef Rang, have teamed up to host a charity event called Cooking For Love. The two are aiming to raise $50,000 which will go directly toward Rang's journey to assist those in need in Vietnam. 
Mr. Koo is a co-owner of the Toronto tattoo studio Ink & Water, while Chef Rang is notorious in his own right as a culinary genius and has been featured as co-host on Vice's Dead Set on Life, a culinary travel show from the mind of Toronto's own Matty Matheson. Each year, Koo and Rang venture out to help those who need it the most. This year they've teamed up and have made it their mission to raise as much money as possible for Rang's next trip to Vietnam.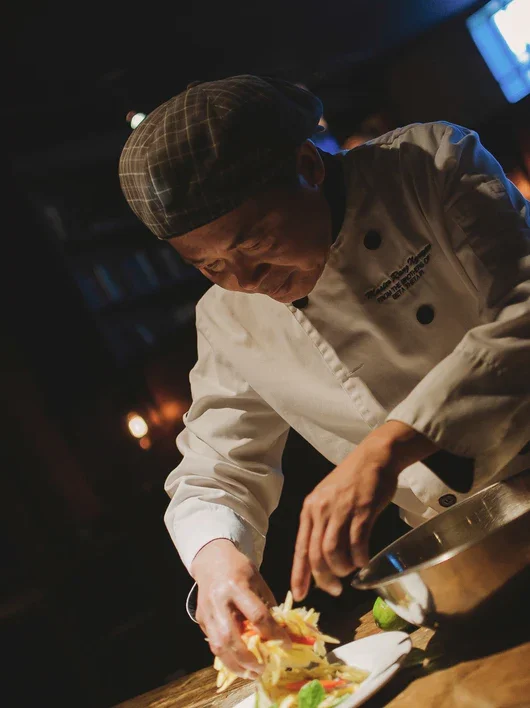 In Vietnam, a full healthy meal costs only $2.50. With that in mind, raising $50,000 would provide the opportunity to feed 20,000 people. On Monday, December 12th, Chef Rang and Mr. Koo will host "Cooking For Love", an exclusive dinner where they'll serve delicious food for guests while raising funds for the Vietnam mission. Donations can also be made directly on the Cooking For Love GoFundMe.
Rang is known for having mentored Chef Matheson through his culinary journey. In memory of his mother, Chef Rang is committed to training aspiring cooks in Toronto and boosting the Vietnamese community via cuisine and other means. He has worked as a caterer, private chef, restaurant owner and consultant. Each year he travels to Vietnam, where he grew up and donates a large portion of his earnings to help children and families in need.
"Chef Rang has always been using his own savings and donating it, or donating his time to help people in need", Mr. Koo said of Chef Rang.
In addition to donating food and money to individuals in need, Chef Rang also lends a listening ear. He takes the time to understand a person's story in order to learn what they truly need to make their lives a bit easier.
"He'll go to an orphanage and listen to those who have a story to tell", said Mr. Koo. "If there's a kid walking cows down the street with no shoes to wear, Rang will spend the day with them and understand what they need, where they want to be and help them get to where they want to go. In Vietnam having a dream is a good thing to have", he continued.
Inspired by Chef Rang, while also sharing the same mindset for charity work, Koo knew partnering would give them both the opportunity to help even more people together through Cooking For Love. Additionally, Mr. Koo and Chef Rang have plans for a food drive around Christmas, in which they'll prepare an abundance of food and distribute it to the homeless.
Since he was a young child, Mr. Koo has been active in the community thanks to the teachings of his aunt, a social worker who also raised him. She would take him out to talk to people who were homeless and who were walking on the streets. When speaking about his experience working with those in need and what it means to him, he said, "From then on, it opened my eyes that the world is not as peachy as everybody sees it because there's a dark side everywhere; especially in Hong Kong, where wealth and poverty are at such different levels."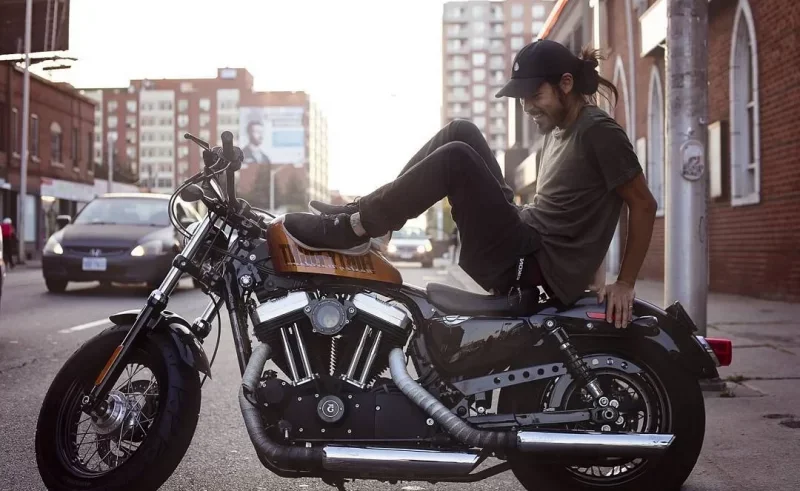 Mr. Koo has been very involved in the community and charity work since he was young. He grew up volunteering at elderly homes, with children, and with food-related charities (since food is one of his biggest passions other than tattooing). It was important to Koo to incorporate charity into Ink & Water and create a tattoo shop that was "more charitable than a church". In addition to contributing to Sketch Ontario, a portion of every dollar made at Ink & Water is used to assist a different charity each month.
To take his entrepreneurial skills, passion for food and charity to a new level Mr. Koo plans to open his own restaurant in 2023. "I'm going to run it, I'm going to cook there, and do as much as I can to create a very fun opening spot where we can do more charity work through the restaurant", said Mr. Koo. 
Between being the co-owner of Ink & Water, maintaining his status as a top tattoo artist in Toronto, opening a restaurant, and prioritizing giving back to the community, Mr. Koo keeps himself quite busy. When asked how he does it all, he responded "I think being busy is subjective. Everybody says they're busy while they're sitting in front of the TV watching Netflix. I think it's all about what you are willing to dedicate your time to. I don't know what to do with all my free time most of the time and I really enjoy working and helping people."
You can support Mr. Koo & Chef Rang's Cooking For Love by donating on GoFundMe.