With a motto like "Don't Grow It All Alone", The Beard Club separate themselves from other companies in their approach to the male grooming business, which has led them to become a leading provider.
 The Beard Club opened for business in 2015 with a simple business plan of providing great beard grooming products and guidance to the average guy on how to nurture his beard growth through a subscription service. The company was the concept of a group of friends who were beard aficionados and wanted to share what they had learned living a bearded lifestyle themselves.
"We've been working very hard to really focus on the "Club" as a key part of the Beard Club experience. We're an authority on a bearded lifestyle and so we need to do more than just sell beard care products," said Beard Club CEO Bryan Welfel, "Our goal is to create the very best community of bearded men and to help them with great products and unsurpassed beard care support. This mindset is embodied by our new 'Don't Grow it Alone' tagline."


 Recently The Beard Club launched a new upgraded website to better serve their bearded community and provide extra support to club members. New Beard Club members are automatically enrolled in a rewards loyalty program which provides members discounts, cash back and special offers. Club members get access to high quality grooming products and enjoy affordable prices, as well as beard kits to make the growing and grooming process easier.
Check out club benefits here.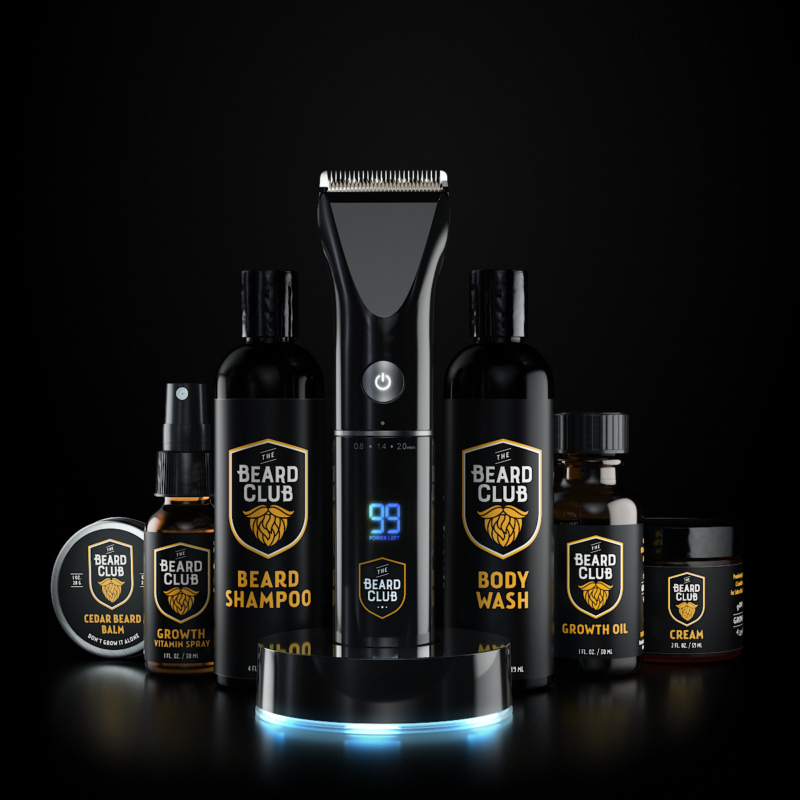 The Beard Club Kits were designed to make beard growth more personal. The kits are pre-bundled to address whatever stage guys are in the bearded lifestyle. The kits are available in three categories "Growth Kits," "Trimmer Kits," and "Grooming Kits" to address varied budgets or grooming needs.
Beard Shampoo

Cedar Beard Oil

Cedar Beard Balm

Boar Bristle Beard Brush

Straight Edge Razor (FREE)

10 Stainless Steel Blades (FREE)

Black Leather Razor Case (FREE)
Beard Shampoo

Sandalwood Beard Oil

Sandalwood Beard Balm

Beard Cream

Body Wash

Straight-Edge Razor

Boar Bristle Beard Brush

Beard Club Travel Bag

Folding Beard Comb

Beard Scissors
LED display stand & 8 trimmer guides

Beard Cream

Sandalwood Beard Oil

Growth Vitamin Spray

Beard Growth Oil

Beard Shampoo

Sandalwood Beard Balm

Beard Brush

Straight Edge Razor

Wooden Folding Comb

Sandalwood Mustache Comb

Travel Bag.
View All Kits Here! 
 In their mission of being full service to club members, The Beard Club came up with their own beard trimmer called The PT45.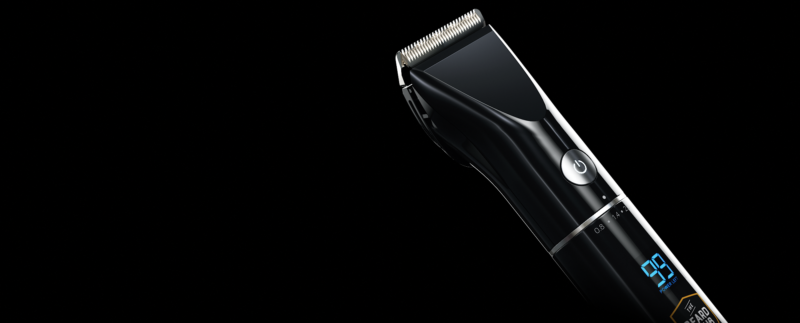 The PT45's trimming head easily adjust to different cutting lengths with a twist of the handle, combined with eight color-coded trimmer guides which provide 45 unique cutting lengths for the ultimate precision. The trimmer is a powerful cutting machine with an extra sharp steel alloy blade and a silver titanium-coated ceramic moving blade. The ceramic plating delivers a superior, clean cut without pulling. It is powered by an impressive 7,000 RPM motor. The 3.7 V lithium-ion rechargeable battery gives consumers three hours of run time and the LED battery indicator keeps track of battery life, so surprise blackouts are a thing of the past. A travel lock prevents accidentally powering on when consumers are on the go. A beautiful black mirror base station charges the trimmer and creates an elegant display stand. Finally, it is backed with a one-year limited warranty
 The PT45 trimmer is sold exclusively to existing Beard Club members as a standalone product and to new members via two beard grooming bundles: 
The "PT45 Club Kit" contains the Beard Club PT 45 Trimmer plus FREE Cedar Beard Oil, Cedar Beard Balm and Beard Shampoo ($44 in free items) all for only $55.
The "PT45 Deluxe Kit" includes the Beard Club PT 45 Trimmer plus FREE Cedar Beard Oil, Cedar Beard Balm, Beard Cream, Riptide Beard Spray and Beard Shampoo, all for $75 (with a suggested retail price of $118.
"The Beard Club Trimmer rounds out our product line and keeps us connected to guys who have achieved their beard growth goals," added Beard Club CEO Bryan Welfel. "We believe every bearded guy should have a great trimmer without breaking the bank."
The Beard Club isn't just selling products – they have created a lifestyle community and continue to provide the best products and services to support that community.
You can visit The Beard Club community here.