Squash originated from the game of racquets from England and was invented by the Harrow School in 1830. Later, it started to spread out in other schools and later spread throughout the world.
When squash is more than just a job and plays an integral part in life, we meet a mixture of talent, disposition, and great interest. Such an example is a young, professional, strong, and very promising Moustafa Bayoumy. Moustafa Bayoumy is a professional Egyptian squash player. Playing squash since five years old, Moustafa went 18-1 in his rookie season and earned All America honors. He succeeded in his first 18 matches before losing to the eventual champion in the semifinals of the CSA Individual nationals. He earned Liberty League Rookie of the Year and became first-team all-league.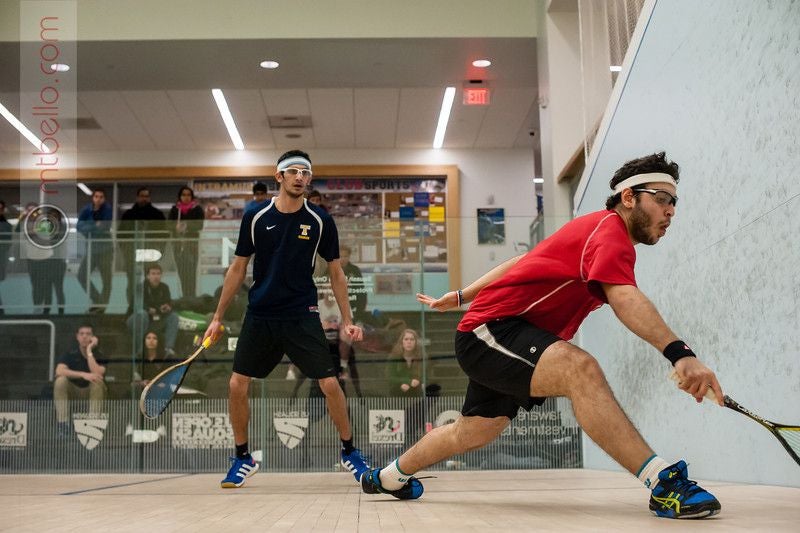 We were fortunate enough to talk to him and ask how squash entered his life and the secrets of his wins.
What do you like most about squash?
Squash is such a challenging sport that you have to be mentally and physically focused. I found three reasons why squash beckons me so much:
Squash challenges you constantly and pulls out your best qualities and all your potential.
Squash, in the mental aspect, reminds me of chess. You always have to outsmart your opponent and look several moves ahead.
Physically, you always have to challenge yourself to become stronger and healthier.
At what age did you discover your talent?
I've started squash since I was five years old. My father used to take me with him when he went to play with his friends, and that was the first time I picked up a squash racket. At the age of 10, I got my first trophy, finishing in 3rd place, and was ranked top 5 in Egypt. It was a fantastic feeling that made me move on and compete.
How much time do you dedicate to sports every day?
I dedicate many hours to the sport. I was 14 years old when I was preparing the Egyptian National Team, and the hours that I had to put in double. We had two sessions a day, one in the morning and one in the evening, plus a fitness session in the early afternoon. I had to sacrifice relationships with friends and any hobbies. I would say easily between 5 to 7 hours a day of practice, matches, fitness, and therapy.
Who's been your most decisive influence when playing?
My biggest influencers while playing were my parents. My father was a squash coach, and he used to coach me all the time. I always wanted to make him proud. I learned a lot from him; he taught me how to be strong and patient. He taught me how to fight and work hard. I have learned from his work ethic; how to give 100% in everything I do, whether on the court, in school, or my everyday life. Also, my mother had a big impact on me. She dedicated her whole life to me, driving me from school to practice and helping me go through my homework and school work. She was my teacher and my supporter.
Being a champion athlete, is it a talent or hard work?
I believe talent is a gift that can be used significantly, but hard work is vital. The amount of hours that I have put into practice is tremendous because I could not depend on talent alone. Talent without hard work isn't enough, so I think I had to find a balance between both to reach the level I have.
Summary
The higher you ascend, the more complex the wind blows. Great athletes are the ones who can cope with such storms. Being assertive, talented, hardworking, and dedicated to your work as possible, Moustafa Bayoumy has all chances to become a legend in squash.
written by Nastya Zelenovskaya