To say the past couple of years have been hard would be an understatement. As things slowly get back to normal, it is important to recognize companies that have excelled during the pandemic. One such company is a small Canadian business, Picnics in The 6ix, founded by Barbra-Joi.
During a time when many businesses were failing, Barbra-Joi launched her company. She describes Picnics in The 6ix as a company that helps clients build the perfect picnics. "At Picnics in The Six, we create luxurious, memorable setups so that we can make our clients picnic dreams come true," said Barbra-Joi. Having experience in the catering industry, she knows what the perfect event entails.
Barbra-Joi recalls her last year working for her catering company. Her business was failing due to cancellations due to the COVID-19 pandemic. "A lot of weddings were canceling a lot of like hectic clients just freaking out." Barbra-Joi knew she had to do something to stay afloat financially, as her full-time catering business was not going to support her during those difficult days. Barbra-Joi remembers feeling the strain of the moment. "I had invested all my savings and earnings into building that, going into my third year was kind of that turnaround here where you know, it's like, okay, now it's supposed to happen. So I was freaking out." To make matters worse, Barbra-Joi was involved in a car accident that left her without transportation for a while.
As all these challenges piled up, Barbra-Joi, forced to slow down and think, realized that she was not going to be able to figure everything out. No one knew what was happening and how long the pandemic would last. Barbra-Joi decided to take a break. She began hiking with her friends more often.
As the restrictions caused by COVID-19 began to lift slightly in May of 2020, she realized that the things she had been doing for herself would be really helpful for others as well. "I'm always cooking and making food. I was making cheese and charcuterie boxes. And I would be bringing out a blanket and we would be sitting and having picnics where during that hour or two we kind of forgot about what was going on in terms of the pandemic and COVID." She developed a deep desire to help others feel that same relief.
Barbra-Joi, living in Canada, researched the area options for luxury picnics. She saw that it was being done in Australia, but no one was doing it in Toronto. Barbra-Joi said, "I'm going to be the first luxury picnic company in Toronto. I just went for it and it hasn't stopped."
Barbra-Joi's pre-pandemic catering career prepared her for success. She had been doing corporate events for a while. Those events included outdoor events. She also catered social events and home parties. So, when COVID-19 hit Canada, her life's work was gone. There were no more parties and corporate events. Everyone was shut down and quarantined.
Despite the launching of her new venture, Picnics in The 6ix, COVID-19 restrictions still had a major impact. "When we started Picnics in The 6ix, a lot of stores were still closed. So in terms of shopping, it was really hard or there were insane lineups." Delayed orders also led to frustration. People were also worried about booking events with their friends because of the evolving restrictions. Barbra-Joi had to study regulations and figure out how to stay within those regulations. "Working in the heat and the mask, oh my goodness–it can be really tasking," she recalled.
The Picnics in The 6ix events are available to everyone. However, a majority of the bookings are made by people in the 24 to 35 age range. Barbra-Joi added, "We also do get a lot of even 35-plus bookings just to get together with the girlfriends, and the date nights, too. So, it's a little bit of everything."
Setting up an event through Picnics in The 6ix is easy to do. Many clients begin by contacting Picnics in The 6ix on Instagram. The preference is for clients to go to their website, www.byjoi.com, or contact them by phone, +1 416-848-1227. "That way we can get all the information we need and get a little bit of background and insight to the type of event they're having. They can see the kind of packages that we offer or if they are looking to customize," explained Barbra-Joi. Then the client fills out a booking form online or meets through a formal phone consultation.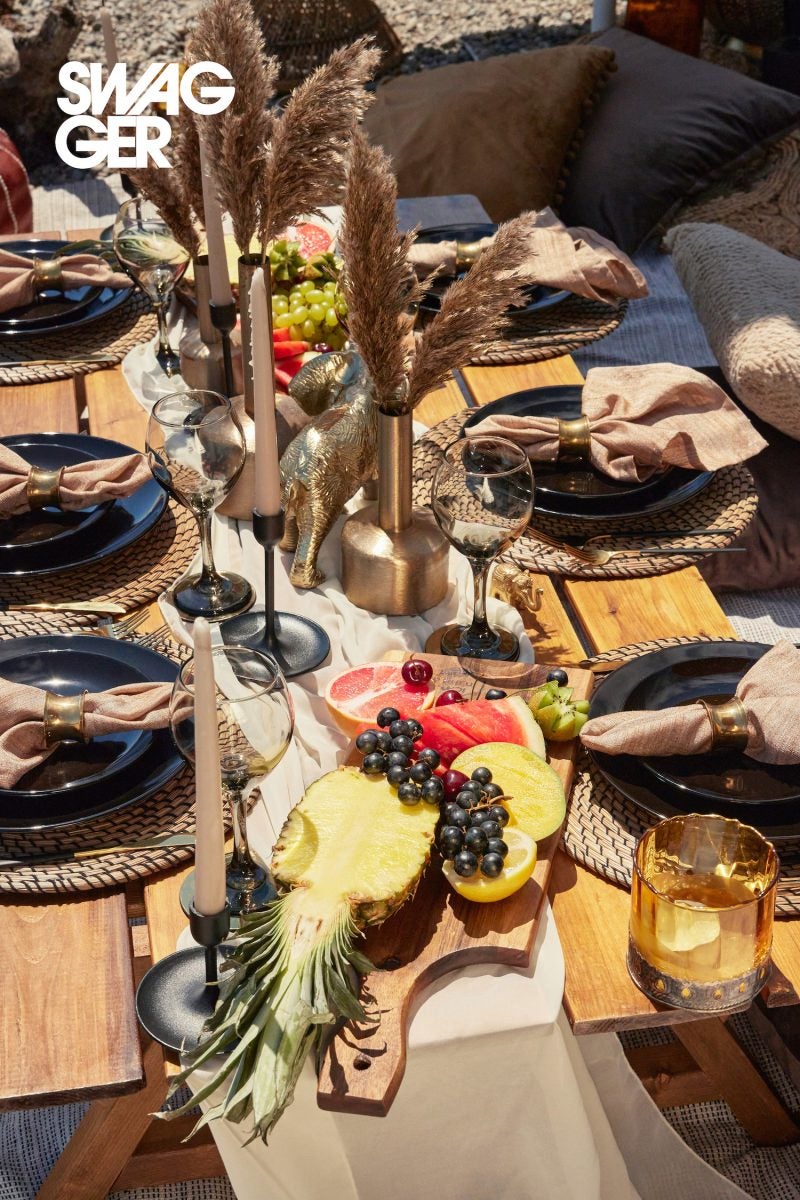 Picnics in The 6ix prepares several types of events. They do birthday parties, bridal showers, girls' nights, and proposals. Barbra-Joi admitted that proposals are her favourite events. "I always personally handle the proposals as well. They're generally planned a lot further in advance and I get to hear love stories. It's really sweet to hear why this person wants to marry them and the little things that they do–it's adorable."
A lot of research goes into the picnic sites. Beauty is not the only factor in choosing a location. "Just because it is pretty doesn't necessarily mean that it is good for a picnic or you can carry it that far," Barbra-Joi explained. Timing also goes into the research. The appearance of some locations changes depending on the day. "I want to know that a pretty place is equally pretty on a Tuesday as it will be on a Saturday so that it matches up if it's a proposal or a couple's day or girls' day, each area, time or day has its own purpose for the type of event that we're having."
For those romantic events, Barbra-Joi has her location preferences. "I love anywhere that it's intimate, where it feels serene, like you're having a little bit of escape." One of their signature locations is on the mountainside. "It's just something that's going to take your breath away and get you out into nature," she explained. Doing so helps the couples focus on each other. Another surprising location is a couple's own backyard. "It's very thought out but you're still in a comfort zone and just completely transforming your own space can kind of still make you have an escape there."
Picnics in The 6ix can make backyard home picnics feel like another world for their clients. Home picnics are a lot more personalized. Another benefit of home picnics is the cleanup. "We can actually come back the next day to pick up so we're not cutting in on an intimate moment." Home picnics also have the benefit of having electricity. This adds to the amount of things that can be done, such as sensual lighting. Also, having available bathrooms in the home is a nice touch to any party. Privacy is a plus, too.
Barbra-Joi has plans to expand Picnics in The 6ix. "I'm looking forward to this winter to really put some pen to paper and see what we can do, maybe franchising in some other areas of Ontario, and even more out in Canada as well," she said. This is exciting news for Barbra-Joi and the potential clients she will serve. The opportunity to be a part of something so unique is something many people will desire to do.
The current options available through Picnics in The 6ix are a picnic for two, group picnics, and proposal picnics. Barbra-Joi is also beginning to merge the catering side into the picnics. This means that menus are available for some events. The grazing menu comes with an assortment of premium cheeses, charcuterie, fresh fruits, crudité, dip, preserves, artisan crackers and a sweet treats. The luncheon menu comes with the chef's selection of sandwiches or wraps, salads and kettle chips. The last menu is afternoon tea themed, which comes with mini quiches, crostini /tea sandwiches, macarons, scones, chattily cream, preserves, fresh fruit and berries. All menus are served with fruit juice and water. She would like to use past connections to do corporate events, such as a crab boil by the lakeside.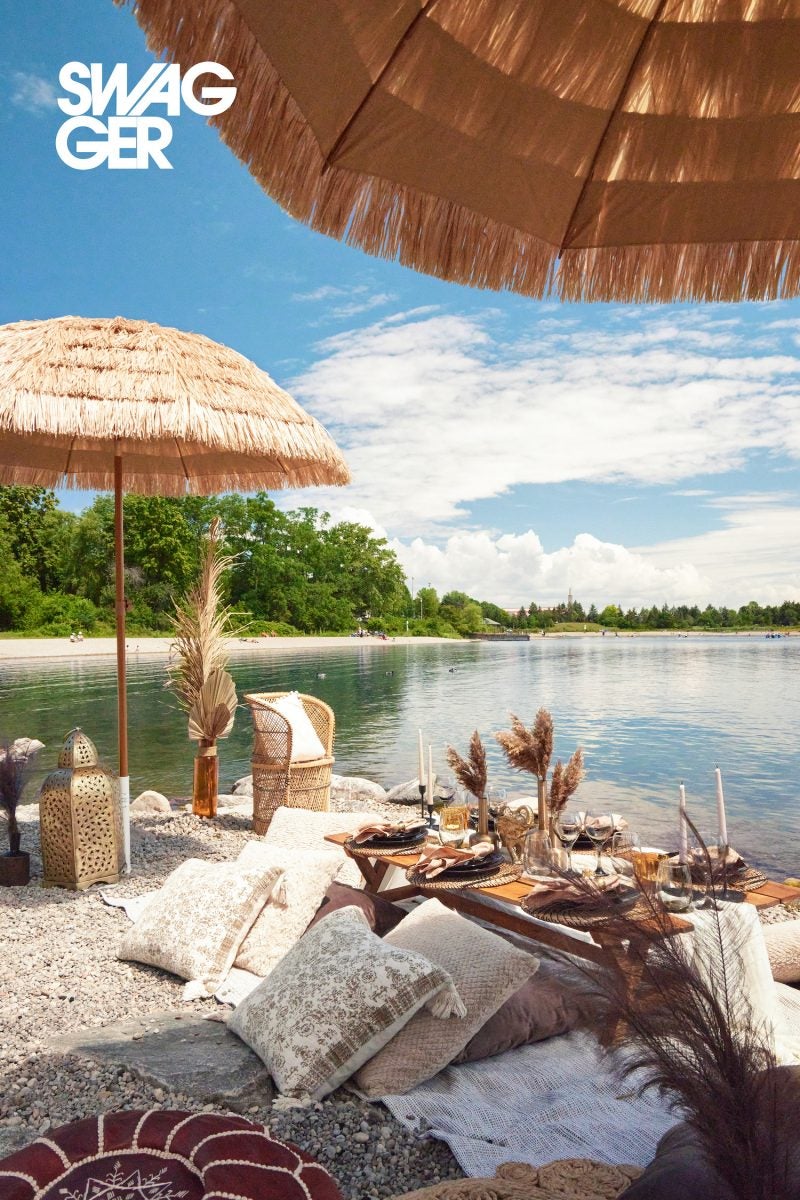 The company also has some new services coming out soon. One is a backyard glamping service that provides a glamping tent. As the company grows in size and offerings, one thing is for sure, Barbra-Joi will put in the hard work to keep the business fresh and exciting. "Hard work pays off and you shouldn't doubt yourself," Barbra-Joi said.
With the can-do spirit and a keen business sense, this small Canadian company defied the odds of launching a successful business in the midst of a global pandemic. Picnics in The 6ix looks to have a very prosperous future.
Visit Picnics In The 6ix Online:
Website
Instagram
Photographer: Jared Leckie
Assistant Editor: Marika Mendola
Project Coordinator: Kristen Anzelc