Summer is right around the corner! The good news is you still have time to achieve your fitness goals like our Swagger Cover star Lou Ferrigno Jr. To help you get started on your summer fitness journey, the team at Swagger have rounded up our top picks to help kick-start your summer fitness routine.
BFR Cuffs
Everything part of our life feels steeped in modernity, except for our weight training equipment. Lifting metallic dumbbells is a practice that dates back to Ancient Greece.
BFR Cuffs by SAGA are here to bring your workout into the 21st Century. These armbands complement any exercise, making you stronger and leaner faster and more easily. They'll also leave you far less sore and tired than weight-lifting without BFR will, allowing you to get back to your day faster.
BFR stands for blood flow restriction and is a type of exercise exclusively used by professional athletes until now. The low-intensity workout restricts the flow of oxygen to muscles using a belt that tightens around the arms or legs. Basically, you wear the bands around your arms or legs while doing your normal routine, and the BFR Cuffs maximize the effects.
But BFR hasn't made the transition from a pro-athlete training tool to a widely used exercise machine because the BFR products haven't been user-friendly. SAGA's BFR Cuffs are the world's first wireless, auto-inflate strength training bands.
They connect via Bluetooth to an app on your phone, ensuring the appropriate pressure is applied to your arms and legs. These cuffs will inflate automatically when you turn them on.
You can even personalize your BFR workout to achieve your goals, calibrating the intensity to your desire. SAGA's fitness app comes with a number of training videos and tips to help you reach your full potential.
You may have seen videos of pro-athletes using BFR and not known what they were. That's because the BFR products previously available have wires coming out of them, attached to a machine.
You would also have to manually inflate those cuffs before you use them. Nobody wants to deal with a hassle when they're trying to get fit, which is where SAGA"s BFR Cuffs come in.
SAGA Fitness is the brainchild of the human measurement technology company, VALD. VALD works with tactical defense professionals, athletes, and health organizations to improve their efficiency using data. Now that demand for the most advanced workout technology has reached a critical mass and VALD is here to answer the call.
You can get a pair of medium BFR Cuffs for $249 and a pair of large for $279. Compared with the bulky home training machines or stationary bikes, the BFR Cuffs are a steal.
Plus you won't need an entire room to fit them in. This strengthening technology will easily make it into the sock drawer. Bring the BFR Cuffs anywhere on your runs, pull-ups in the park, or to whatever room your significant other isn't working.
Leaps in technology like this only happen every so often. Early adopters don't just get the benefits from exercise, people will look to you as an influential figure. When everyone's using the BFR Cuffs in a couple of years, don't say we didn't try to warn you.
As seen in the Lou Ferrigno Jr. Celebrity Feature
Yoga Accesories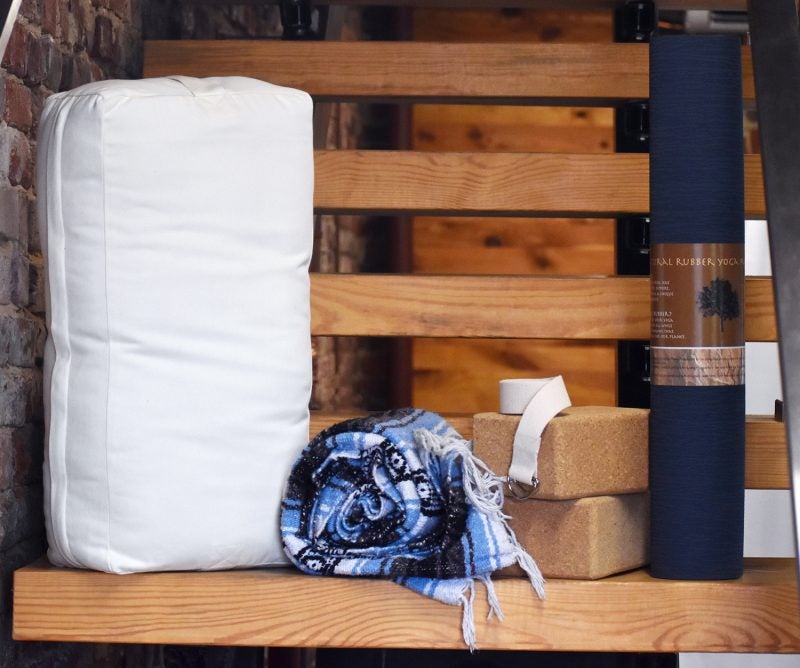 With the summer solstice around the corner, there's no better time to start fresh with brand new yoga equipment. Our Yoga Accessories Luxe Yoga Kit is the perfect kit for anyone looking for high end yoga equipment that is centered around being good to the environment, and also good to yourself. By purchasing this yoga kit, you get:
One Textured Natural Rubber Yoga Mat – This mat is not only environmentally friendly, latex free, and PVC-free, but it is also made of the highest quality rubber to ensure grip while practicing.
One Supportive Cotton Yoga Bolster – You can choose whether you would like to purchase a rectangular or a round bolster, but with either choice, these bolsters are hygiene-friendly with removable covers that you can unzip and be thrown in the wash.
Two 4" Cork Yoga Blocks – Cork is naturally antibacterial, which makes our 4" Cork Yoga Blocks the safest and cleanliest options for practicing yoga using blocks in today's time.
One 8' D-Ring Buckle Cotton Yoga Strap – Perfect for stretching your muscles before beginning your yoga practice, or during your yoga practice.
One Handmade Traditional Mexican Yoga Blanket – This blanket will keep you calm and comfortable during yoga practice.
We have a multitude of colors available for the items in this kit, so that your yoga equipment can match the aesthetic of your home practice room or favorite yoga studio. Our Yoga Accessories Luxe Yoga Kit was designed for the yogi in you, to fill all of your yoga equipment needs at one time while also promoting a healthful, wholesome lifestyle.
Price: $150 + Free Shipping
Yes, Locusts Get You in Better Shape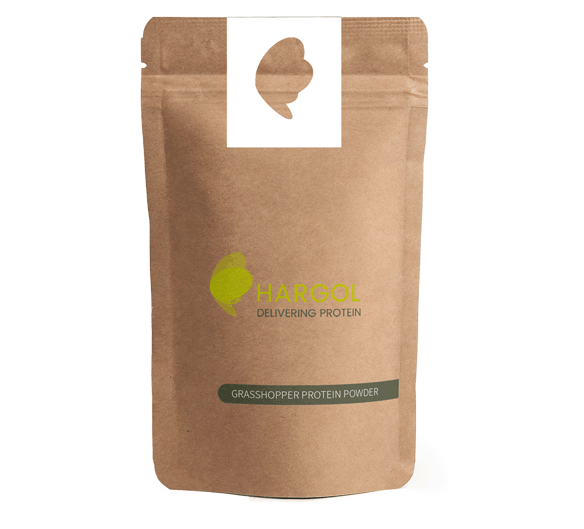 What if there was an all-natural protein that was good for the environment, tasted great, and contained tons of nutrients? The people at Hargol in Israel have commercialized "The New Meat," aka locusts (a short-horned type of grasshopper).
They are 72% protein, contain all essential amino acids, Omega 3, Iron, Zinc, Folic Acid, and very little saturated fat.
This protein source is only foreign to North America and Europe. Locusts have been eaten by Arabian, Central American and Asian cultures for centuries.
Altogether, this "new meat's" nutrients improve metabolism, reduce body fat, support the immune system as well as improve brain and gut health.
Hargol's Dried Grasshopper Powder, when combined with whey, has 2,321% more in essential amino acids, 658% more in Omega 3, 6 & 9 and 930% more in taurine (essential for cardiovascular function and development of skeletal muscle) than whey by itself.
Replace bacon and eggs with Hargol's locust pancake mix and feel a lift to your morning.
Instead of reaching for a protein bar, try Hargol's Chocolate and Nuts Smoothie Mix with Locust Protein Boost to feel an energy kick.
Hargol's line of products are all Kosher, Halal, and safer for animals than any factory-farmed meat.
Hargol have won scores of global awards, and are the world leader in grasshopper protein production. Everything they produce is hormone free, pesticide free, and antibiotics free.
So whether it's sports supplements, protein beverages, or meat replacement, try the ingredient so few people here know about – but very soon, will change the way we eat and drink for the better.
Mantra Labs' 30-day Chrono bundle
Supercharge your immune system, mind and body
Mantra Labs' 30-day Chrono bundle can be the perfect supplement for your nutrition needs. Experience health on a whole other level with insta-nutrition designed to help you flow through the day. Simply the best way to hydrate, focus, energize and rest.
This bundle of functional drink powders is loaded with vitamins, oceanic hydration, 70+ trace minerals, nootropics and 30+ immune-boosting antioxidants, and recovery herbs to fuel your mind and body. No calories, sugar or carbs. Citrus coconut, tropical berry, lemon chamomile, are a few of the fun flavors. 100% satisfaction guarantee.
Vitamix® Ascent® Series A3500 Rocks the Blender World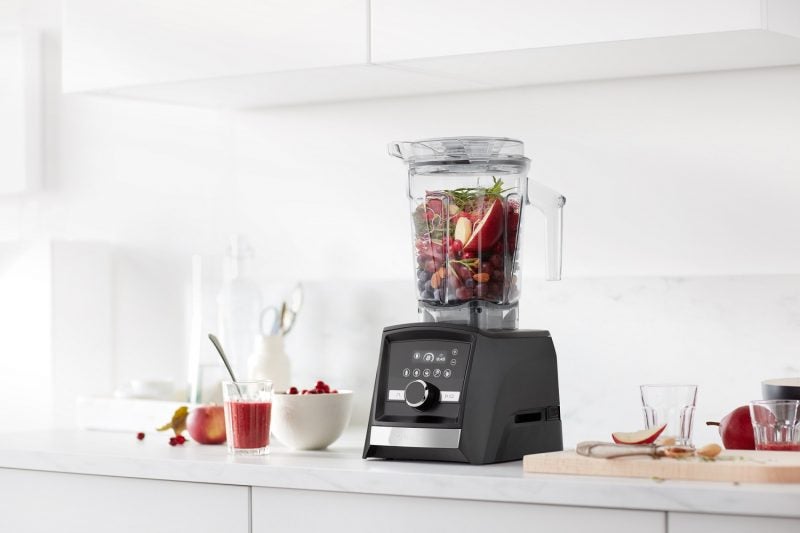 Taking the next step in your health regimen often begins with a blender to mix smoothies, soups and healthy recipes. It's important not to skimp on your purchase, because the last thing you want is to be let down. Performance and versatility are key: you want easy assembly, rugged durability, speedy blending, and customizable settings.
The Vitamix Ascent Series A3500 slam dunks this category, in so many ways.
Whether you're making smoothies, soups, dips, or desserts, the Vitamix A3500 has a setting for that.
Built for power and precision, it's easy to adjust the speed and intensity of the blending, using the touchscreen to personalize any recipe you may dream up.
The A3500, as do all Ascent Series products, features Vitamix's SELF-DETECT® technology, enabling users to leverage multiple containers and accessories that connect with the machine wirelessly. The machine will read each container and automatically adjust blending times. Users can also time any recipes they're making and control the power through variable speed controls.
Plus, your limited counter space is probably full of appliances vying for access to the nearest outlet. But the Vitamix A3500 is a strong contender, since it wirelessly connects with so many different containers and attachments, including the 12-Cup Food Processor Attachment. That makes it a convenient and truly versatile space-saver.
Of course, you may not know what to make if you're just getting into the blender game.
That's why the Vitamix Perfect Blend™ App comes with 17 programs and over 500 recipes to get you into the healthy meal on-the-go lifestyle.
Another "power of wow" of this blender-above-blenders is that it's tough enough to be put to the test with its 10-year-warranty.
Getting healthy isn't easy for anyone, let alone staying fit. The best place to start is with your diet, and the simplest way to maintain a healthy diet is by blending fruits and veggies into tasty meals you can enjoy quickly and conveniently.
You don't have to be a great chef to make healthy food taste great; all you need is a Vitamix A3500.