We've all shared a resolution to get in shape during the New Year; this time, you're going to keep it. We haven't merely tested fitness equipment, sampled supplements, and signed up for virtual fitness classes. We've sought out the fitness products and services that help you stay focused on your fitness goals, no matter how intensive or easy-going they may be.
So, in typical Swagger fashion we did the heavy lifting (no pun intended) to help keep those goals right on track.
Naked Cookie
Naked Cookie is sweet, smart treat for any time of day. Our new freshly baked in the USA cookie wraps up the best of both worlds: great taste and feel good nutrition content. Naked Cookie is satisfying with 10g of grass fed whey protein and low in calories, sugar and net carbs. Just wait till you take a bite out of this! Our Naked approach serves up a cookie that is unlike any other traditional or protein cookie before it. With a focus on natural and high quality ingredients we've created a cookie that is both nutritious and delicious as a snack, dessert or convenient meal replacement.

Peloton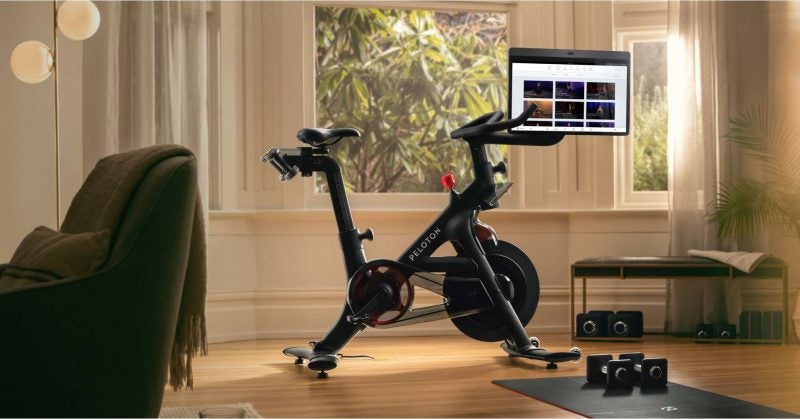 The Peloton bike is the latest and greatest in fitness tech bringing your own personal trainer right to your home. Ride with other Peloton Members live and on-demand. Send high fives and filter by followers, age or gender. Encouraging a send of community, and a support system. Connect your social media accounts if you want to get connected as well. Commit to a fitness-focused goal and earn badges for completion.
Now $600 less.
Vitamix® Ascent® Series A3500 Rocks the Blender World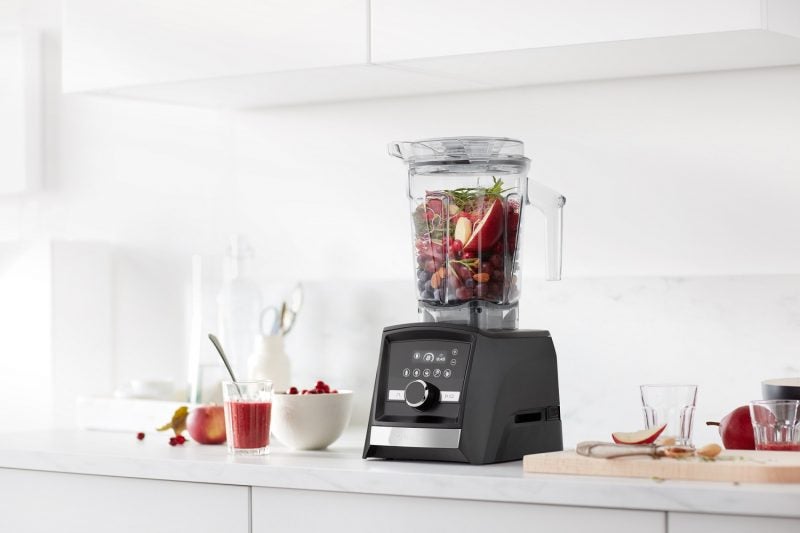 Taking the next step in your health regimen often begins with a blender to mix smoothies, soups and healthy recipes. It's important not to skimp on your purchase, because the last thing you want is to be let down. Performance and versatility are key: you want easy assembly, rugged durability, speedy blending, and customizable settings.
The Vitamix Ascent Series A3500 slam dunks this category, in so many ways. Whether you're making smoothies, soups, dips, or desserts, the Vitamix A3500 has a setting for that. Built for power and precision, it's easy to adjust the speed and intensity of the blending, using the touchscreen to personalize any recipe you may dream up.
The A3500, as do all Ascent Series products, features Vitamix's SELF-DETECT® technology, enabling users to leverage multiple containers and accessories that connect with the machine wirelessly. The machine will read each container and automatically adjust blending times. Users can also time any recipes they're making and control the power through variable speed controls.
Getting healthy isn't easy for anyone, let alone staying fit. The best place to start is with your diet, and the simplest way to maintain a healthy diet is by blending fruits and veggies into tasty meals you can enjoy quickly and conveniently. You don't have to be a great chef to make healthy food taste great; all you need is a Vitamix A3500.
BOXRAW: Sanchez Windbreaker and Wilde Bottoms
Maintain your motivation and continue chasing your goals in the New Year with help from BOXRAW. A brand pioneering the boxing lifestyle, they have essential training gear for anyone just hoping to keep fit to those hungry for future success in the ring. Whether it's in the gym, outdoors or on the roads, BOXRAW's Sanchez Windbreaker and Wilde Bottoms offer complete comfort and protection across any environment.
Available in four stylish colours, the Sanchez Windbreaker is the perfect addition to those early morning or late night runs, as you keep moving towards your own fitness targets. The reflective BOXRAW Strike Logo detail on this windbreaker jacket keeps you visible at all times, no matter when you choose to push yourself throughout the day or night.
Pair this seamlessly with the matching Wilde Technical Joggers or Shorts and you have the best possible attire to benefit you for the grind. Both bottoms and shorts are designed with lightweight fabric but help get you through the heaviest workouts across all terrains. They also feature BOXRAW's renowned SMRT-TEC technology, to boost your performance levels and keep you cool during all matters of training. Zipped pockets also let you keep your valuables safeguarded while you train, putting your mind at ease so you can easily focus on the workout ahead. Visit boxraw.com for both Sanchez and Wilde, plus a full range of high-quality training gear for your New Year fitness goals.
Nexersys

: Cross Body Trainer

The Cross Body Trainer is inspired by the traditional Double End Bag, which has been a main staple of boxing training. Double End Bags develop many skills for a fighter, some include timing, hand  speed, hand-to-eye coordination, focus, and rhythm. However, in a traditional Double End Bag workout, the height of the bag is fixed.
We improved upon the experience by putting the Cross Body Trainer Bag on a height adjustable shock cord, which keeps the ball in constant motion and provides a more dynamic  range of activities for your workout. We also created an interactive experience for the CBT.
Users can connect to the free Cross Body Trainer App to sync the BlueTooth sensor inside the  Double End Bag. This will record and report your real time strikes while also leading workouts  and giving direct training. The App contains and stores all our workout history and this allows  users to see how they progress across various round types and levels of training. Whether you  are a beginner or a professional, you always get the proper workout for your level. Cross Body  Trainer incorporates interactive avatars and gamified content. So not only are you developing  these skills, but you are having fun while doing it. To take it one step further, the App is  completely free. Any updates will be available for you to download easily from wherever you  are, also for free. We do not charge training or membership fees.
For more information, be sure to check out the XFit, Inc. product, Cross Body Trainer  Home for more product  info.
Follow Nexersys on their socials @nexersys to be the first to know about XFit Inc. and  interactive boxing training at home.
Gainful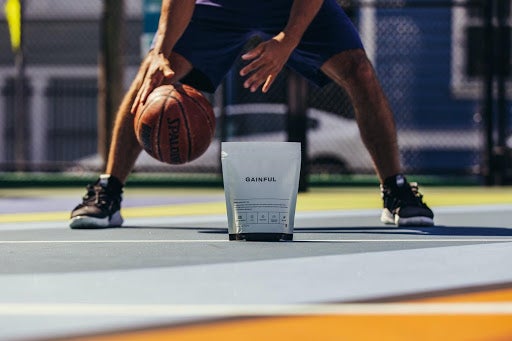 Gainful is a sports nutrition subscription that delivers Personalized Protein Powder straight to you each month. In order to customize your protein blend, Gainful guides you through a quick introductory quiz that asks about your unique physiology, dietary restrictions, fitness habits and goals. These science-backed formulas were designed along with a team of sports nutrition experts, translating years of experience working with professional athletes to ensure results for you.
So, whether you're a weightlifter, runner, yogi, swimmer, cyclist, or any other type of athlete—and whatever your dietary preferences may be—you know that the products you are using are designed with your body and performance goals in mind.  Each proprietary formula is simple and effective, with ingredients you can pronounce and no fillers, artificial colors or flavors.
Gainful makes it easy and convenient to stick to your routine—by delivering the correct amount of Personalized Protein to your door each month, with your choice of 6 Flavor Boosts so you can change it up with every shake. As your routine or goals change, you have the ability to easily pause, change frequency, or update your blend based on your goals. And for those looking for some support in building a routine, your subscription includes free 1:1 access to a Gainful Registered Dietitian for nutrition and fitness advice to support you in reaching your health and performance goals.
Buy now
Hip Circle®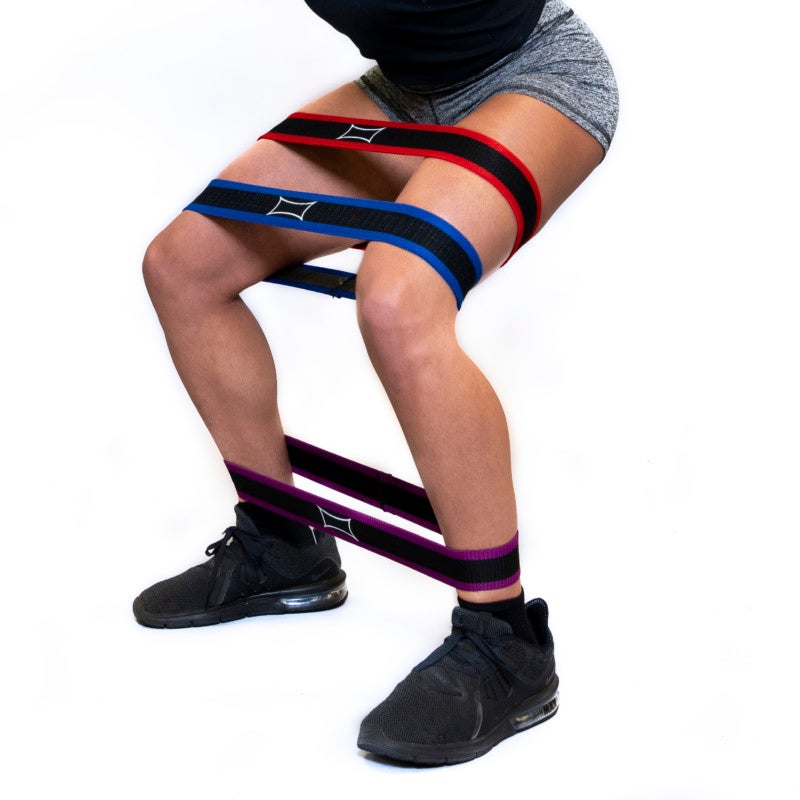 The Hip Circle® Product Line was established to provide a superior exercise band for weight lifters, workout enthusiasts and athletes of all abilities. The name Hip Circle® name was derived very simply and directly from the function and use of the product. It is a circular band which has been designed to activate the hips and glutes. Specifically, the Hip Circle® Sport Pack provides three easy-to-use bands that will hold up to any workout both in the gym and at home.
Designed to work separately or in unison, the Hip Circle® Sport Pack increases lower-body muscle activation, which maximizes muscle output during a workout. In this special pack, we provide 3 bands, each at a different resistance level: 1 (purple), 1.5 (blue), and 2 (red). The narrow width band options allow for more room ideal for dynamic movements. The change in size adds variability in your training. This enables you to utilize one or more bands at a time, making the options endless to exceed your fitness goals. Plus, with added resistance, you can give your lower body exercises an extra boost to improve your form for any level athlete.
The Hip Circle® series has been the go-to exercise band for actors, world-renowned fitness centers, and many professional athletes. Most notoriously, this product line is used in strength and conditioning exercises by the NBA, NFL, MLB and NHL. It's engineered design has addressed and eliminated many of the complaints by other models. The Hip Circle® was explicitly engineered for comfortability and practical use. It was designed to eliminate the digging, snapping and smelling factors from traditional bands.
The Hip Circle® provides reliable, long-lasting tension that you would expect from a premium piece of workout equipment. Our comfort design allows you to cue knees out during movements like squats and deadlifts, improving form and strength without rolling, snapping, or pulling on your hair, skin, or clothing. The Hip Circle® provides ultimate comfort and durability and is perfect for a wide range of exercises, including the squat and deadlift, and rehabbing through injury. Rely on the easy sizing for your body type, so you can feel confident you're selecting the Hip Circle® that fits you.
Muscle Box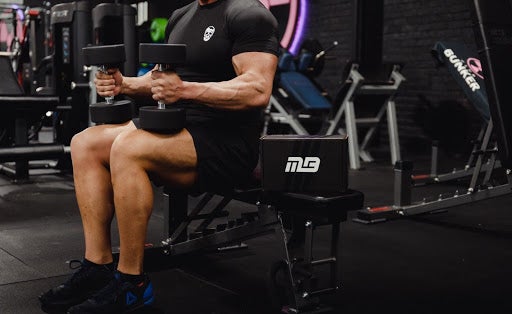 MuscleBox is the leading fitness and bodybuilding subscription box service in the world with over 1 million boxes delivered. With double the retail value in each box, this is the secret weapon you need to take your strength & fitness to new levels.
Every month we provide men and women around the world with a box full of gym gear, supplements, and motivation. Motivation to help you get to the gym and destroy your fitness goals! You'll find apparel, supplements, shakers, protein goodies and more delivered every month along with a specially curated workout to help you make gains.
Each box is tailored to people wanting to get fit, increase muscle mass, lose weight, and get cut.  Perfect for beginners, the casual gym hero or pro bodybuilder, your box of motivation is waiting. Expect to find activewear from top brands like Musclenation, HyprMV and Treign. Workout equipment, quality shakers and bottles, healthy protein snacks and more. Each month also comes with a specially curated challenge or workout to keep you moving.
Take Control of Your Diet, your fitness and live a healthy lifestyle with the Musclebox delivered every month hassle-free.
Buy now