SWAGGER Invites you to Tailgate Like A Boss! Just in time for football season, the team at SWAGGER have rounded up our favourite items that will help you Tailgate Like A Boss!
Creek Water Cinnamon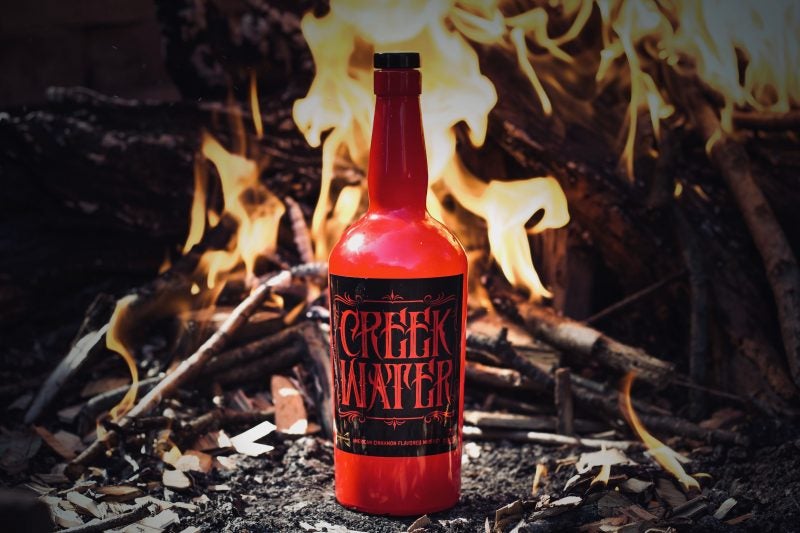 Looking to spice up (and warm up!) your next chilly fall tailgate? Well, Creek Water's American Cinnamon Flavored Whiskey is bringing the heat this football season! A partnership between rapper and global recording artist Yelawolf and full-service distilled spirits company Next Century Spirits, this award-winning whiskey is a must-have at your next tailgate.
Creek Water's cinnamon-flavored expression cuts their flagship 100-proof whiskey down to 70 and adds an extra-spicy cinnamon kick. The best part? Priced around $19.99, you won't mind sharing this smooth spirit with friends and fellow tailgaters alike!

Creek Water American Cinnamon not only makes for the perfect pre-game shot but can also be mixed into your favorite fall-ready libations—think a Cinnamon Hot Toddy or Cinnamon Whiskey Mule! Regardless of how you're sipping this season, Creek Water American Cinnamon is sure to take your tailgate festivities to the next level.
Visit creekwaterwhiskey.com to see where you can pick up a bottle ahead of the next big game and be sure to follow @creekwaterwhiskey on Instagram and Facebook!
OneTigris Car seat Organizer
Time to get tactical with your vehicle!
Attach any MOLLE packs and additional gear and organize your stuff with efficiency and your own personal touch.
Featuring 1000D Nylon, 9 rows of webbing for MOLLE compatible add-ons, a loop surfaced area for patches, and a utility pocket for maps and documents.
A simply way to protect your seat and increase storage space while you're at it!
OneTigris offers durable and convenient gear for camping, pet and your daily life. Check out www.onetigris.com you'll be surprized how innovative tactical gear can be.
Begin with good gear, do more, go further!
Schwank Grills
Bring steakhouse quality home and grill to perfection with Schwank Grills. The all-new Infrared Grill, is a revolutionary portable gas infrared grill made for steak-lovers to achieve premium steakhouse quality taste at home. The secret lies in the innovative infrared heating technology, used by the world's best steakhouses, that heats from above at extreme temperatures up to 1500°F to sear the steak in as little as 60 seconds per side, producing a delicious and flavorful crust.
You can now enjoy premium steakhouse quality in any outdoor setting by grilling with the same infrared heating technology used by famous steakhouses such as Morton's Steakhouse, Peter Luger (Brooklyn, NY), CUT (Beverly Hills, CA), and Gibson's (Chicago, IL). Each Schwank Grill is Made in the USA and constructed with high grade stainless steel materials. Don't feel like steak? No problem! Blazing Bull can be used for Chicken Wings, Hamburgers, Seafood, and Vegetables to ensure you can Tailgate Like A Boss!
Keep Your Cup Full 

With The

 Zojirushi Tumbler
With the Zojirushi Stainless Steel Tumbler, beverages can stay as hot as 180 degrees for one hour and as cold as 45 degrees for one hour. The tumbler is vacuum insulated, can hold 15 ounces of your favorite drink and comes in four different colors: blue gray, white, navy and coral pink. If tea is your favorite drink, the Zojirushi Stainless Steel Tumbler comes with a stainless steel removable tea leaf mesh strainer for steeping right in the cup! With the stainless steel removable tea leaf mesh strainer, you won't have to worry about making tea in a normal mug and then transferring it when you leave because it is a one cup wonder.
This tumbler is perfect for coffee, tea, smoothies, beer and much more!
Buy now
Tailgate and Toast With Lyre's
Not so long ago, desiring a low or no alcohol drink meant compromising on taste. Enter Lyre's – a range of impossibly crafted, non-alcoholic spirits that give you the freedom to drink your drink, your way.
With Lyre's it's up to you – replace some of the alcohol in your drink to make a low alcohol Lyre's or make your classic favorites as a no-alcohol option simply by selecting from the many Lyre's variants in our extensive range. We craft our spirits to taste just like the classics they pay homage to. We source the finest all-natural essences, extracts and distillates from the four corners of the globe.
At the risk of blowing our own bugle, this is quite simply the finest range of non-alcoholic classic spirits the world has ever seen.
Visit us at Lyres.com to discover recipes and more!
Buy now