Leonardo Da Vinci is undoubtedly one of the most remarkable people to ever live. Although no one could ever be the next Da Vinci, Vasily Klyukin is very close to being a modern day equivalent.
Financier, Writer, Architect, Constructor, Artist, Engineer. Just a few of the hats that Vasily has worn throughout his fascinating career. As an engineer, he has created several vending machine robots. As a writer, he produced a book called 'Collective Mind' about artificial intelligence. As a constructor, he recently created 'Why People Can't Fly' that is 10m high and steel Horsemen of the Apocalypse that weigh around 1500 kg, with no welding, just carefully thought out balance.
Starting out his adult life as a businessman, Vasily quickly became one of the most successful in his industry. Like Da Vinci, he has always been a genius inventor with an ever-growing list of inventions. Just like the Italian master, he then discovered he had a remarkable talent for Architecture.
As an Architect, he quickly became very famous for his conceptual buildings with their pronounced individuality and unique shape, as seen in his 'Asian Cobra' tower, 'White Sails Hospital' and 'Winged Victory of Samothrace' skyscraper.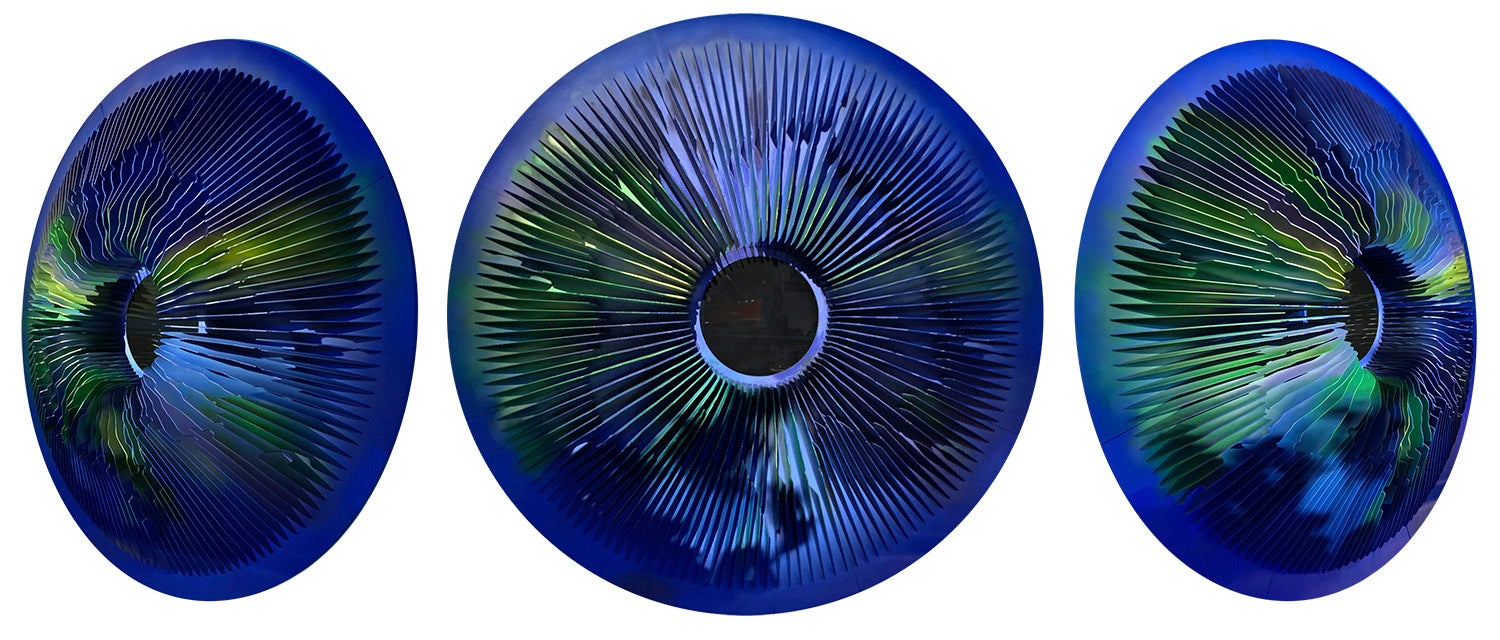 After succeeding in the Design and Architecture world, Vasily moved into Art. Since joining the Art world, he has created amazing sculptures using his own unique technique. This technique has made his work stand out in the world of artistic sculpture. Vasily's work also often has powerful messages conveyed through it. His stunning work combines the striking style of his "Live Sculpture" technique along with manipulation of light, materials and colors.
Currently, Vasily's In Dante Veritas is on display at Arsenale Nord in Venice. This exhibit displays humanity's mortal sins, and carries with it a grave warning for onlookers. The exhibit, presented by the State Russian Museum, has implored thousands of art lovers to rethink their own waste footprint and will continue until the beginning of November.
"We have limited time to make the changes that, by now, we should all be well aware we must make. The clock is ticking. I designed these works to help us face our worst demons: pollution we create, emissions we produce, cancers we've become and choose to fix it together. Any day is good but the best day to start change is today," Vasily insists.
This is by no means Vasily's first time speaking on behalf of a planet trembling under the weight of the modern world. The keen philanthropist recently displayed his acclaimed work, Why People Can't Fly, at the Burning Man Festival in Nevada, USA, as a lamentation on the baggage we carry, in the form of a man weighed down by balloons, filled with communally collected plastic waste from 150 countries.
Vasily not only beseeches his audience to make a change but helps create change himself, by donating his work to charity auctions across the world. His donations alone have raised millions of dollars for charities and children's organizations such as UNICEF, AMFAR, GLOBAL OCEAN and more.
In his 2014 book, Designing Legends, Klyukin dared to push the architectural world's boundaries with a series of imagined buildings that would redefine any skyline. Milan Design Week, awarded his Golden Madonna Statue, the coveted Design Prize.
Recently, Vasily's Venetian Virgin, a sculpture cast in brass on silver, was sold at the famous Phillips auction house in London for £150,000. This was over double the estimated sale price, showing the constant increase in popularity of his work.