For many of us, 2020 marked the beginning of a new work-from-home (WFH) life. Leading companies around the world, like Google & Amazon, have extended these "WFH" policies well into 2021.
For those who are ready to invest some smart upgrades, Hollywood can offer a few queues on what to look for. Shows like Succession on HBO, The Morning Show on Apple TV and ShowTime's Billions take audiences into some incredible workplaces that are decked out in premium gear. Hollywood's secret to designing sets with real world panache?
Humanscale, a leading design authority on all things office.
A top choice among Silicon Valley, leading financial firms and more, Humanscale's products are focused on the health and comfort of work life through its uniquely designed ergonomic pieces. Every Humanscale solution is engineered to do more with less; for instance, its chairs offer personalized adjustment without extraneous knobs and levers and its materials are strategically chosen to ensure a positive impact on the environment and end users. Its iconic designs have also been featured in top rated talk shows and hit movies like The Intern and The Bourne Ultimatum.
Here are some highly-rated design solutions offered by Humanscale to set professionals up for success from the comfort of their home: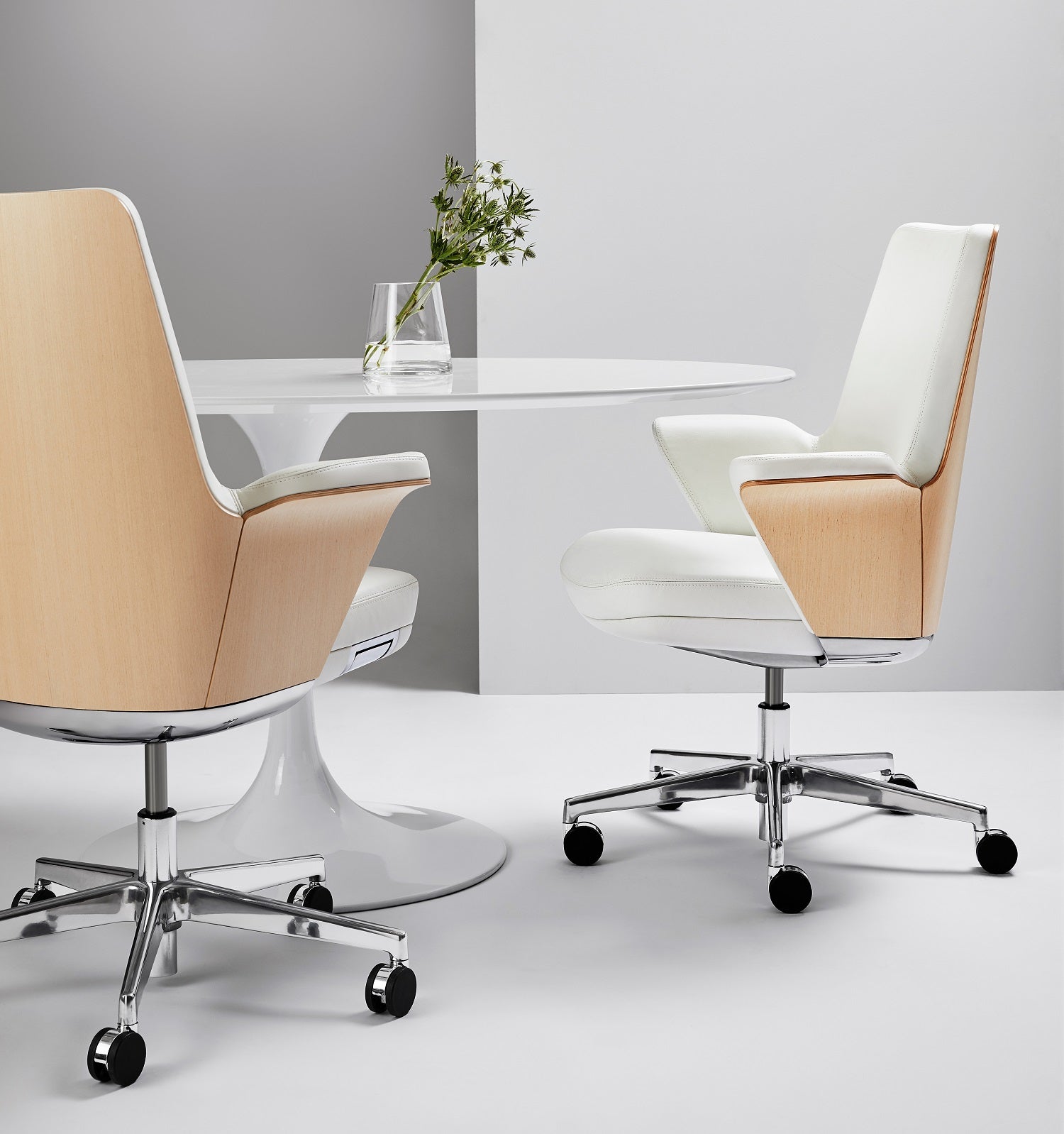 As seen on the show Billions, Humanscale's new executive chair is visually timeless. Offering ergonomic support and comfort, Summa envelops each unique sitter with its sculpted shape, which is punctuated by smooth, seamless upholstery. This sophisticated chair is made-to-order and hand-upholstered by highly experienced hands. Almost entirely customizable, Summa is available in multiple configurations, wood finishes, and chrome-free leather upholstery options that are healthy for sitters and the environment.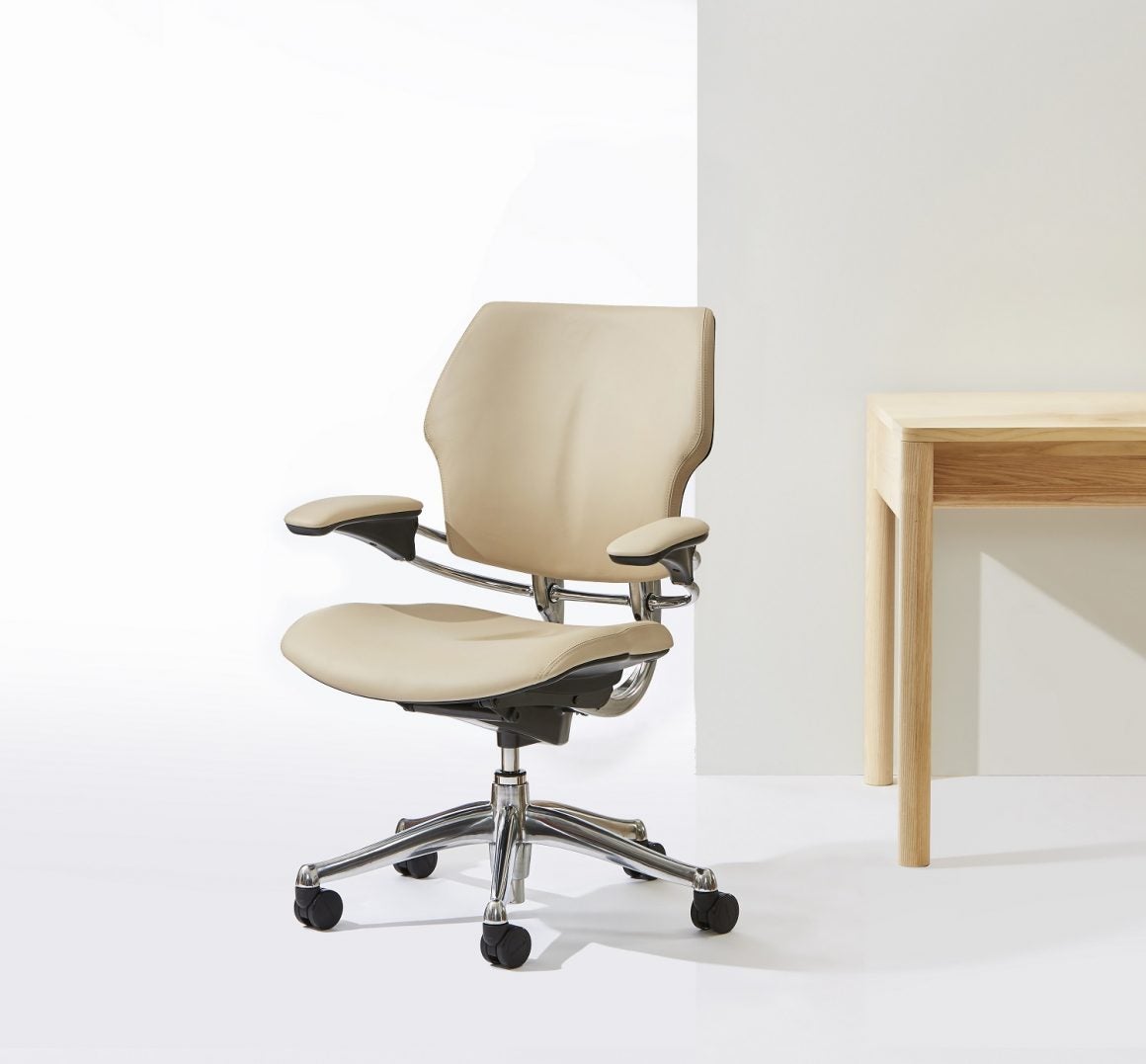 As seen on shows like Ballers, Succession, and in countless films, Freedom has been a true design icon since it was first introduced in 1999, winning 10 design awards over the years. Described by The New York Times as "the gold standard in office seating," and beloved by leaders across industries and around the world, the Freedom chair redefines the concept of traditional task chairs. Designed by legendary product designer Niels Diffrient, it automatically adjusts to each sitter based on its body weight, allowing them to move freely and providing perfect recline and comfort.
"Fun fact: it's also a fixture on Late Night with Conan O'Brien and Real Time with Bill Maher"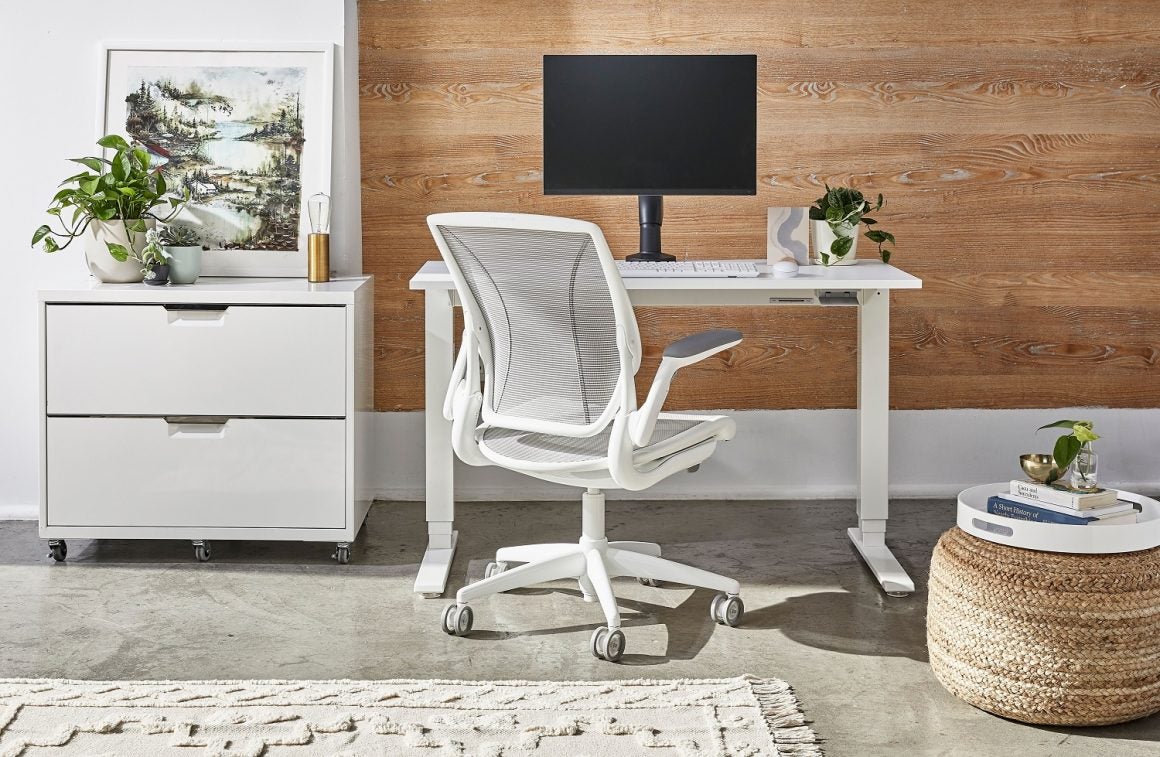 Diffrient World was Humanscale's first foray into all-mesh task seating. Designer Niels Diffrient wanted to create the most minimal, full-function task chair ever made. With an innovative tri-panel mesh backrest that provides custom back and lumbar support while offering breathability, Diffrient World is, like all of Humanscale's products, simple, beautiful and highly functional. The design eliminates the need for traditional mechanisms, instead using the laws of physics and the sitter's body weight to offer perfect recline for each individual sitter. This chair makes appearances on shows like Billions, The Morning Show and was a key feature on the set of The Intern.
Diffrient World inspired Humanscale's newest task chair, World One, which features its unparalleled support and engineering in a more accessible design, perfect for professionals now working at home.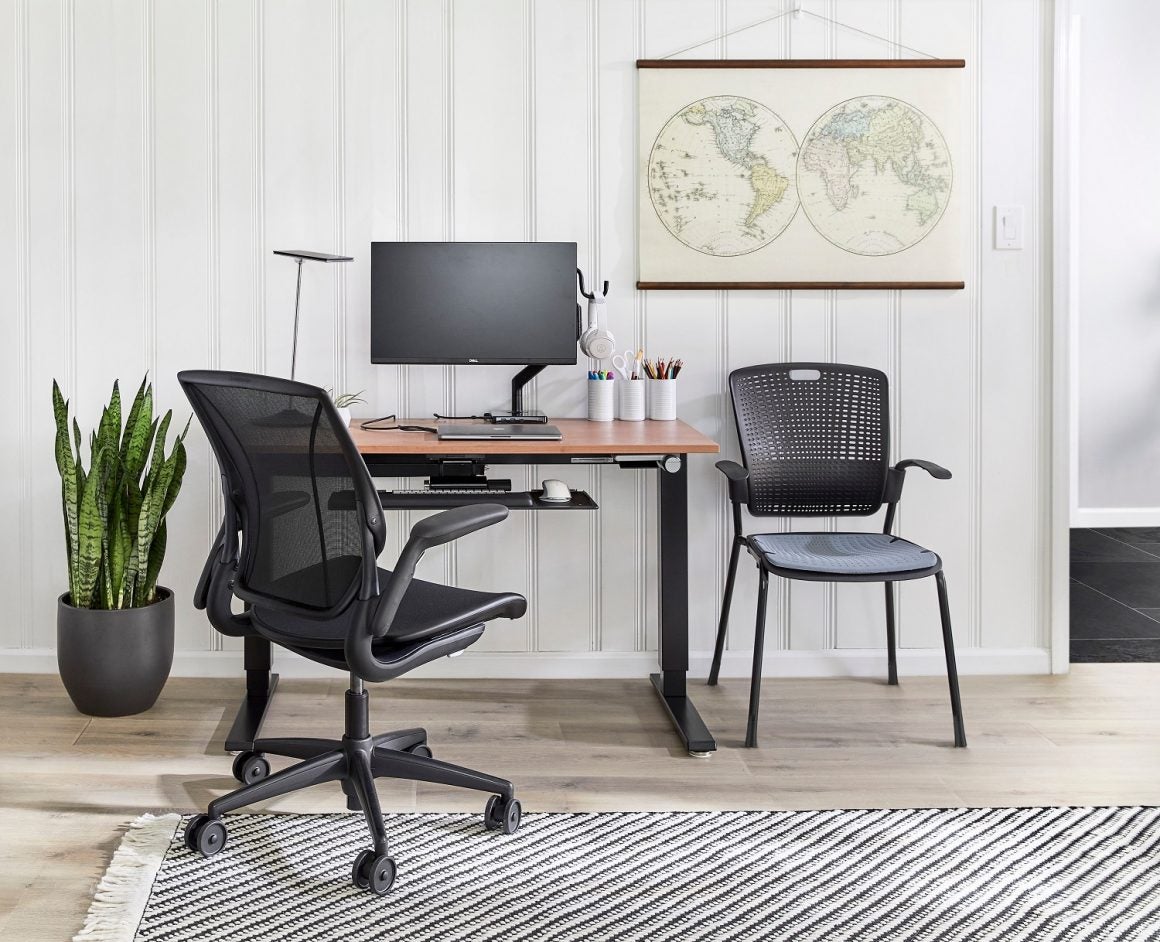 One key to remaining healthy, while working, is to alternate between standing and sitting positions. Humanscale's Float makes standing almost effortless and instant. By eliminating awkward cranks and noisy, slow motors, Float removes obstacles that typically discourage the use of height-adjustable desks – operating Float is as easy as standing up! Its minimalist aesthetic, patented technology and sustainable materials create a long-term design solution for those who put wellness first. Float is yet another Humanscale favorite on the set of Billions.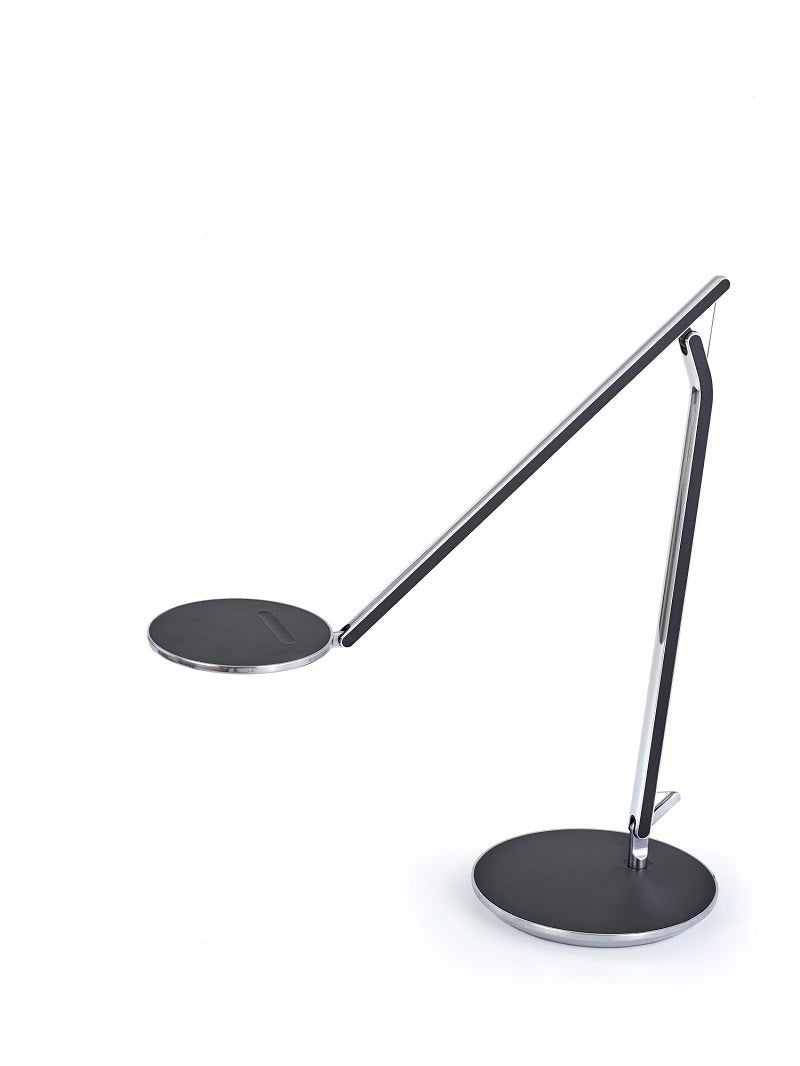 Designed for the modern, active workstation, Infinity responds to evolving tasks and needs. This Red Dot Product Design winner offers exceptional flexibility and high quality, energy efficient light. Its constant torque axis hinge allows for seamless adjustment, so the user can easily reposition the light to accommodate varying needs and comfort levels throughout the day. Infinity uses large-array, multi-chip LEDs to achieve 1500 lux illumination that casts just a single shadow. Rated for 50,000 hours and featuring cool chip performance, Infinity provides the ideal task light output that's powerful yet eco-friendly.
In addition to playing supporting roles on TV and movie sets, each of the work-from-home solutions described above reflect Humanscale's goal of transforming traditional office spaces into active, intelligent workspaces.