There's no one that does not value a good night's sleep!
@sunrisingbed
Think about all those times you've woken up with a headache or all groggy. You spent the previous night tossing, trying to settle in a comfortable position, but to no avail. Your mattress might be the culprit. There is a possibility it is not firm enough or causes your body to heat up.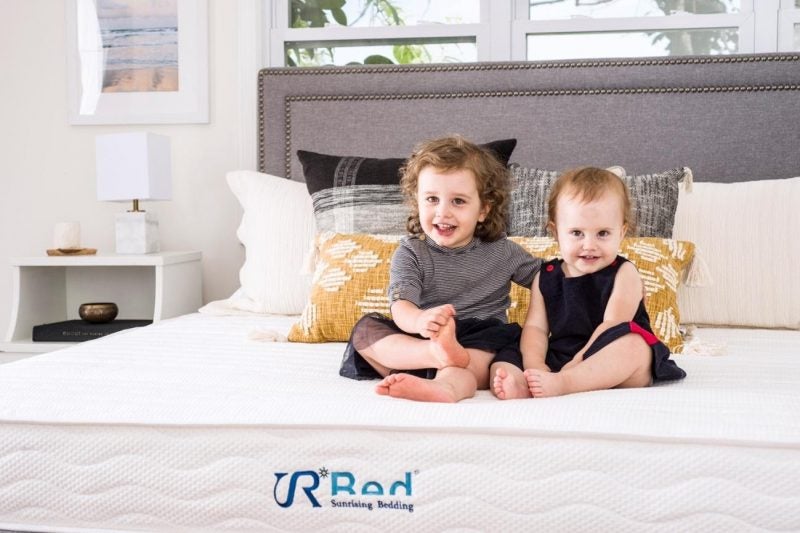 If it is time for a mattress change, you might want to consider buying a latex mattress. And if you're already looking for one, this short guide will help you buy the best natural latex mattress out there.  
Why latex mattresses? 
Among the variety of materials used to make mattresses, latex is a popular pick. The primary reason is its durability. You can be sure that a latex foam mattress will last you for years, longer than memory foam, cotton and wool. 
We have people choosing latex for its high level of comfort too.
It offers great body contouring features. However, you don't experience that stuck feeling when shifting positions. Despite buoyancy, they quickly bounce back when pressure is removed. Users of latex mattresses have reported a marked reduction in joint pain and backaches. The layering in latex mattresses ensures proper body alignment when sleeping.
Have a partner who keeps moving in bed? The low motion transfer of a latex mattress will ensure you are not disturbed every time your partner tosses or turns in bed. Latex mattresses also do well among competitors due to their temperature neutrality. You can sleep light and cool on these mattresses. If you favour organic and eco-friendly materials, make natural latex mattresses your pick.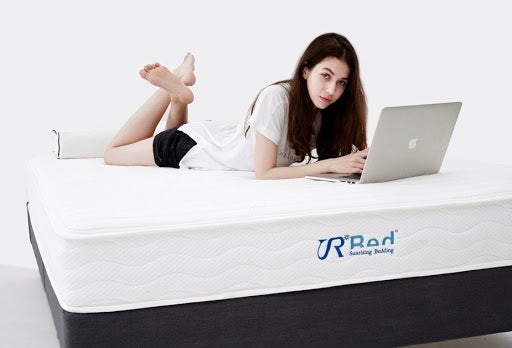 Maintenance is a common problem with mattresses around the house. They collect dust. In warmer, humid regions, you may suffer from mold growth. Latex mattresses are naturally resistant to dust mites, taking care of the problem. They do not require any additional treatment with chemicals, which could harm your health. 
Natural Latex vs. Synthetic Latex 
When scouring the market for the best latex mattress, you will find yourself making the choice between natural latex and synthetic latex.
Natural and synthetic are the labels assigned based on the latex source. Latex is a plant-derived substance. It is a milky-white fluid obtained from plants such as poppies, milkweed and rubber. The moment it comes in contact with air, it solidifies. The rubber tree is the most widely used source for latex sap utilized in the mattress industry.
Natural latex is pure, made from the plant extract. The process starts by tapping the rubber tree to remove as much sap as possible. The extract is whipped up to thicken it slightly before then layering it in a mold. It is then vulcanized by subjecting to high temperatures. Vulcanization is followed by cleansing. The molded latex is then heated to remove any trace of moisture.
Synthetic latex presents the same physical properties as natural latex. It is however made of petrochemicals, making it the cheaper alternative. Styrene-butadiene rubber is the most common type used in synthetic latex mattresses.
A 100% natural latex mattress has advantages over its synthetic counterpart. Synthetic options wear off sooner than natural latex. The former also continues off-gassing even after use. The product won't be backed by the certifications that a natural latex mattress would be. 
In an attempt to give you the advantage of a low cost and good features, some mattress manufacturers use blended latex. It is a blend of natural and synthetic latex. There are hybrids too. The mattress construction includes layers for varied materials; for instance a top layer of wool or cotton stacked on a layer of latex.
Therefore, when you go out to buy the best natural latex mattress for yourself, this should be the first question to ask – is it 100% natural, synthetic, blended or hybrid? 
Talalay or Dunlop 
Talalay and Dunlop refer to the latex processing methods. You will only hear this in the context of natural or blended latex. Why is it important? Because each method ascribes different physical properties to a mattress.
For comfort and body contouring: It is got to be talalay. Talalay is of a softer, pillowy character. It is all about comfort. Given their softer, bouncy character, mattresses produced using the talalay mould according to the shape of your body offering the highest level of comfort. Talalay entails a slightly higher production cost than Dunlop.
For support and firmness: Choose Dunlop. Dunlop is the older processing method of the two. It is of a higher density and more durable. It is also low cost. Dunlop mattresses are not bouncy but instead offer a higher level of support. Hence, Dunlop is preferred for base layers or as a support layer placed below a talalay layer. One of the cons of a Dunlop latex mattress is that there may be slight inconsistencies across the grain due to small air pockets.
No one method is better than the other. It is about personal preferences. For instance, if you don't like the mattress sinking or if you have back pain or if you are a heavier sleeper, you may want a firmer Dunlop mattress or at least as the core layer.
ILD Rating 
The Impression Load Deflection (ILD) rating determines how soft or firm your mattress will be. In other words, based on the ILD rating the mattress will either retain shape or sink when you lie down on it. Represented as a numerical value, higher the rating, higher is the level of firmness.
ILD ratings in the range of 23 to 35 offering medium firmness are usually the ones picked for their comfort. Less than 25 usually gives you the sinking feeling. It also varies according to the processing method. Talalay latex is softer, with a lower ILD rating while Dunlop is firmer with a higher rating. Similarly, blended and synthetic latex has a higher ILD rating than natural or organic variants.
You will have to test different latex mattresses to find the best one for you. And the only way to do so is to lay down on each and check which is most comfortable. Also, while considering the firmness level of the individual layers, one must also consider the overall firmness rating of the mattress.
What kind of sleeper are you? 
Your next point to factor in when choosing the best latex mattress is your sleeping position: Do you sleep on your side, back or stomach?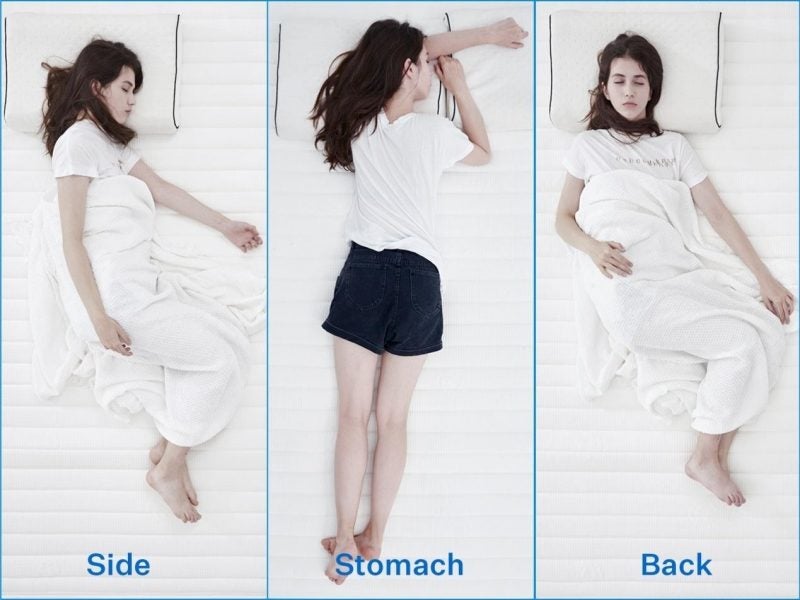 • Side sleepers will benefit from a softer texture mattress that conforms to your figure, cradles your body curves and aligns the spine.
• Stomach sleepers should go for an extra firm mattress. You won't sink in.
• As a back sleeper, the best latex mattress will be one with a medium range firmness or ILD rating. 
Coupled with your sleeping position, your body weight matters too. A lightweight sleeper needs the extra cushioning of a soft mattress. Heavyweight sleepers are  promised extra comfort with firm mattresses with a rating of 7 or higher.
Trials and Warranties 
Sleep trial for a mattress? Sounds, unbelievable right? 
Reputed companies confident of their product back it with a free sleep trial and warranties. You are allowed to take the mattress home, try it out and if not happy can return it within a stipulated period of time. Free sleep trials range from a 90 night trial to a 120 night trial to a full year. 
Read the conditions of the sleep trial. Check if it entails a break in period (cannot be returned before a specific period) or a returning shipping cost. Also, review the warranty of the product. They last from six years to twenty five years. Don't buy a mattress without a warranty. Certifications are yet another guarantee of the quality of the product.
Does it have a cover?
Wool and cotton are the common materials used as natural latex mattress covers. Being organic, they are the most breathable and comfortable fabrics. However, they also cost more. Synthetic or blended latex mattresses, on the other hand, are fitted with synthetic material covers, such as synthetic cotton. The texture is noticeably different, while the cost is also lower.
The Layers 
Unlike other mattresses, latex mattresses feature layers and different latex varieties in its varied layers. It is the layering of a latex mattress that lends features such as breathability and temperature neutrality. Layers also allow you to replace a single damaged layer instead of the complete mattress.
Ask about the material used in the comfort and support layers. The other point to consider about the layering in latex mattresses is whether they are glued or not. The justification for gluing layers together is so that it should not move or bunch. Latex is a naturally abrasive material and so will not slip or slide. Gluing will also affect the customizability of the mattress; it will make removing and replacing layers difficult
Finally, consider the cost. The product should provide value for money. Don't forget to read reviews of past customers before you settle for a latex mattress.