Your best beard yet.
Get ready to elevate your grooming routine with our meticulously curated collection of the finest beard products on the market. From nourishing oils and balms to precision trimmers and styling tools, our beard guide will unveil the top-notch essentials for maintaining a majestic beard.
Mad Viking

Unleash your inner Viking with Dragonshead Beard Oil! Inspired by the Viking long ships of old and infused with the adventurous scent of coconut and lime. Tame your beard and embark on a journey of adventure with Mad Viking's Dragonshead Beard Oil.
"Be fearless. Be adventurous."
Buy now
Bearded Mack Grooming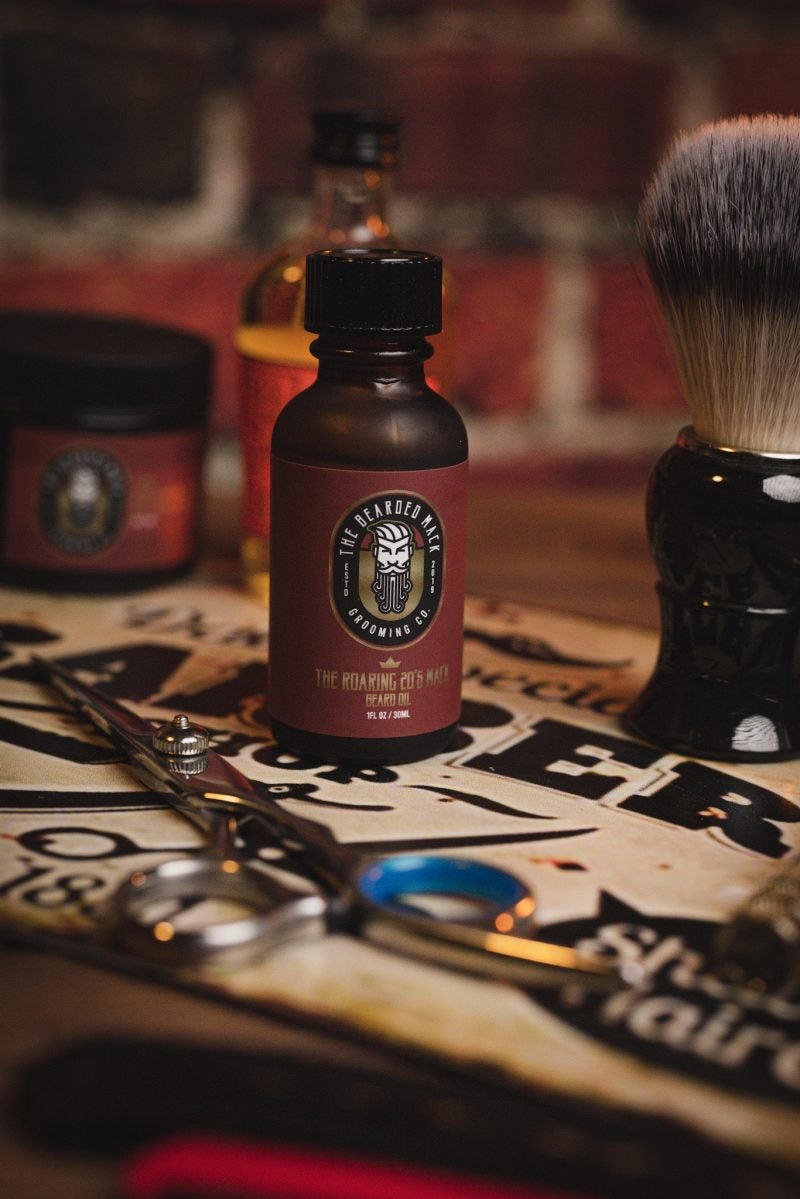 The Bearded Mack Grooming Co Premium Beard Oil consists of six incredible carrier oils that are formulated to nourish and hydrate your facial hair and skin, leaving you with a soft, healthy-looking beard. We Introduce, The Roaring 20's Mack – A Cool Barbershop Scent. Step into an era of timeless elegance with this captivating and unique take on a barbershop scent. It's designed to transport you back to a bygone era of sophistication. This carefully crafted fragrance blends powdery bay rum, rich leather, invigorating bergamot, and a subtle touch of alluring vanilla and tobacco. Step into the past and embrace your timeless sophistication where straight razors were mandatory.
Buy now
Blackbeard for Men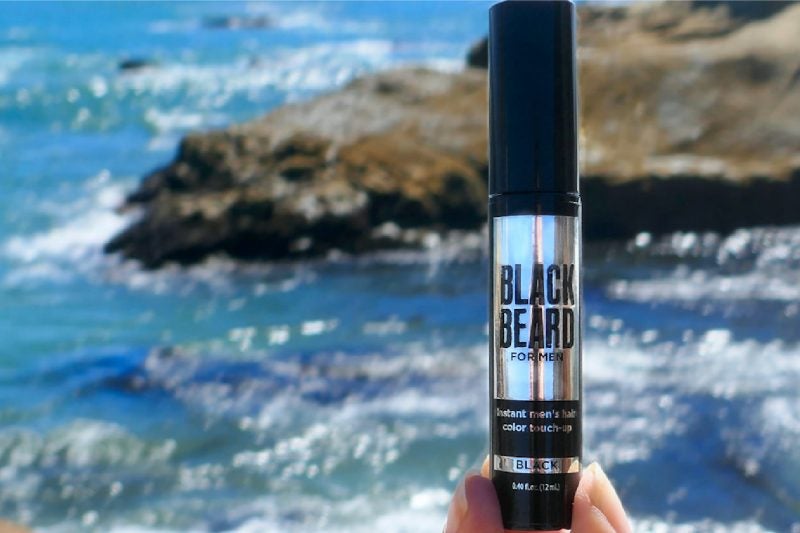 If you've ever experienced the "joy" of dyeing your beard, with the accompanying chemical burn and acrid stench, you may be longing for a faster, easier way. Arr, mateys, then say "ahoy" to Blackbeard for Men instant, brush-on beard, mustache, sideburns and eyebrow color.
Blackbeard for Men is not a dye. It's more like a patented super mascara specifically formulated for men's coarse facial hair. It goes on fast, lasts around 8-12 hours or more, is water-resistant, and best of all: no skin irritation. It's best for shorter beards (up to around 2″.)
Blackbeard fills gaps — a great solution for patchy beards. No beard at all? Use Blackbeard to wipe out the pesky gray around the temples faster than a schooner through calm seas. But our favorite feature is that you control the color. Apply lightly for just a bit of tone; even leave some gray if you like. Or vanquish the gray scourge entirely if you prefer. Either way, it looks more natural than a dye because of the variations in color.
And if you like your hair dye, you can use Blackbeard to touch up your roots and thus extend the time between dyeing.
Buy now: Canada
Buy now: US
MANTL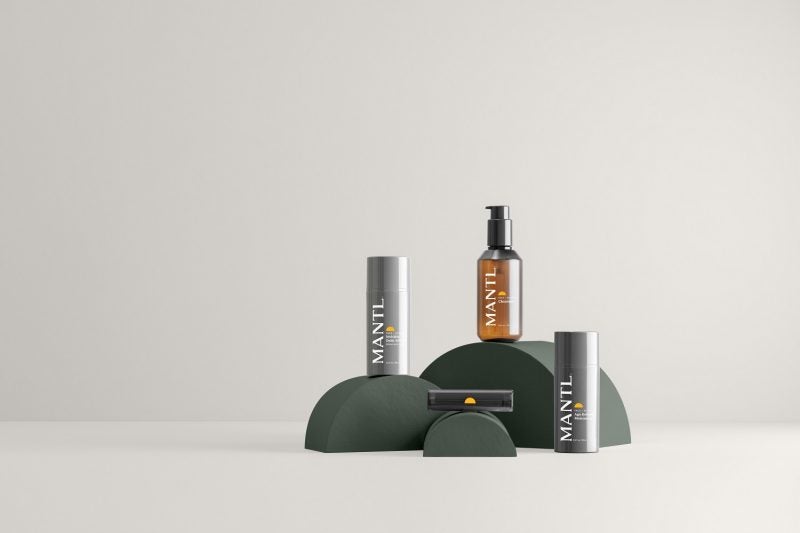 Great grooming goes beyond your beard. For a complete package, your skin deserves the same attention. In the realm of skincare and scalp care, MANTL is your go-to for a powerhouse routine that is streamlined and effortless to figure out. Their highly selective range of face wash, moisturizer and SPF won't take up too much space in the bathroom or time in the morning, and they refuse to launch a product unless it has been dermatologist approved and recommended for use on all skin types, tones and textures with maximum results. That means you don't need to worry about decoding your skin before knowing what item is right for you.
The MANTL Complete Routine is available with a subscription so never have to worry about running out, but if you just try one item, make it the Invisible Daily SPF 30. We all know by now that we should be wearing sunscreen every day to help prevent sunscreen, but this one is head and shoulders above the rest. It's completely clear so you don't have to worry about white streaks and it goes on matte, so you never get shiny.
Sliick at Home Microwave Waxing Kit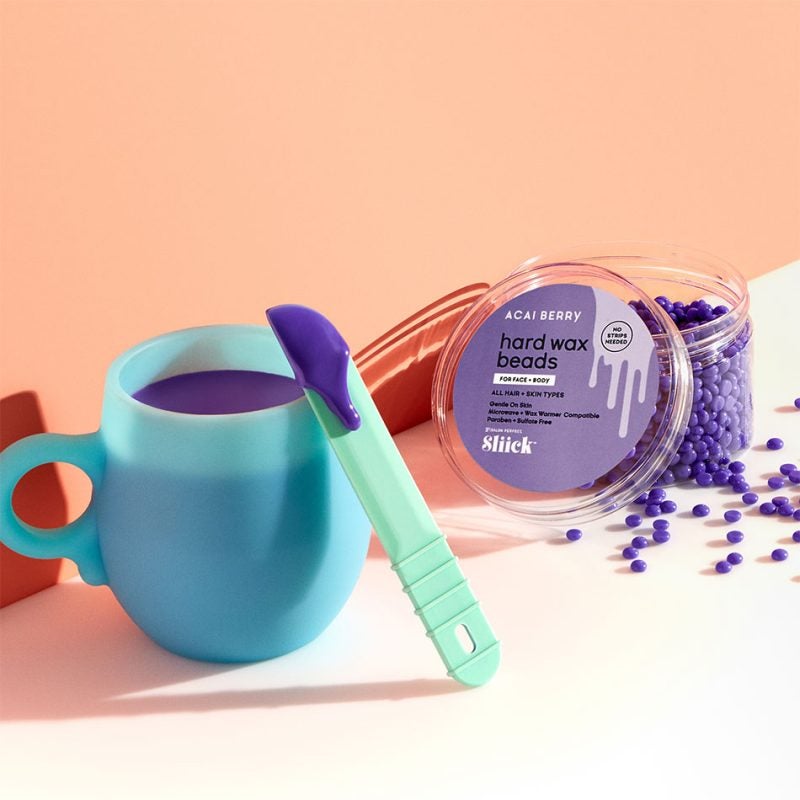 Introducing the Salon Perfect Sliick At-Home Waxing Kit—a game-changer for beard grooming enthusiasts. This kit offers precise and effortless beard shaping, giving you salon-quality results without leaving your home. By removing hair from the root, it ensures long-lasting grooming perfection while being gentle on the skin. Say goodbye to daily maintenance and hello to a flawlessly groomed beard. Discover the ease and effectiveness of the Salon Perfect Sliick At-Home Waxing Kit today at Salon Perfect's official website.
Buy now
Sliick Buff + Brighten Ingrown Rescue Kit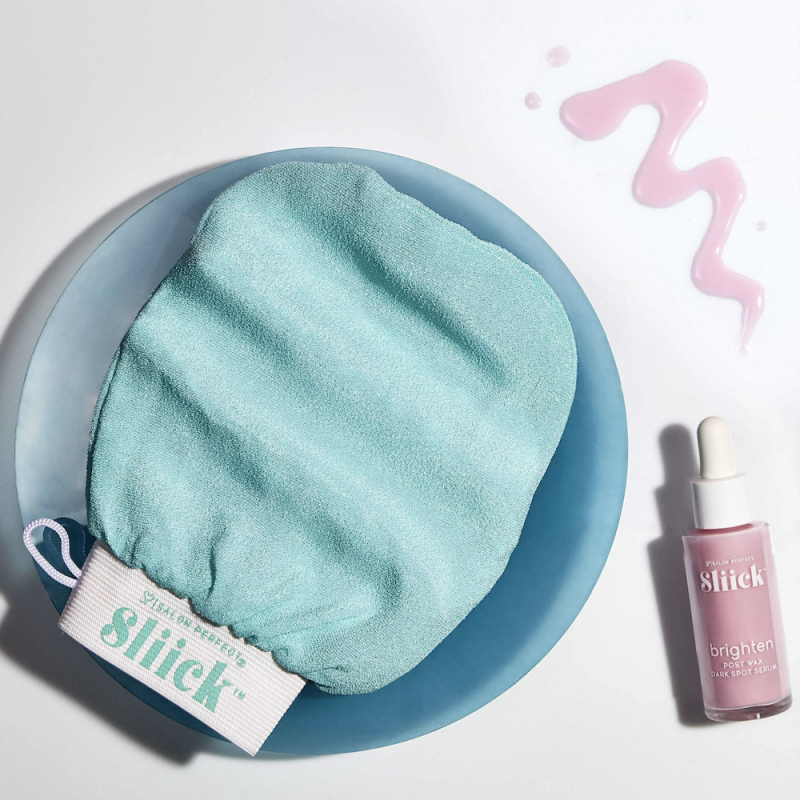 Introducing the Sliick Buff + Brighten Ingrown Rescue Kit, your go-to solution for tackling ingrown hairs and achieving a smoother, irritation-free beard. This kit combines expert exfoliation and nourishment to prevent and alleviate ingrown hairs, leaving your beard looking and feeling its best. Say goodbye to the discomfort of ingrown hairs and hello to a beard that's irresistibly smooth. Get your Sliick Buff + Brighten Ingrown Rescue Kit today at Walmart.ca and elevate your beard grooming game.
Buy now
Tame the Beard with Jack Black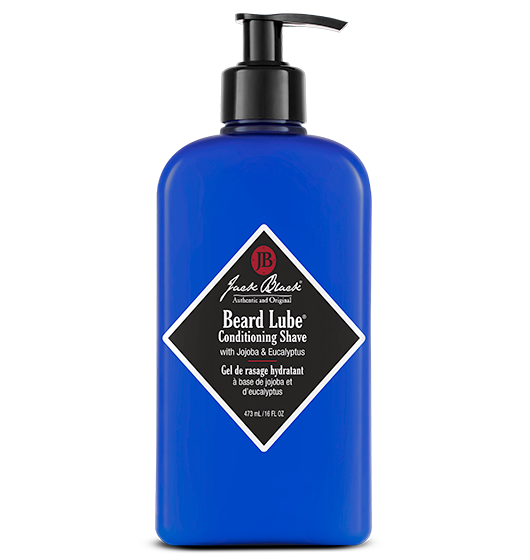 There's nothing like the confidence boost you get when you walk out the door with a sharp and clean beard! To help you tame that luscious beard, Jack Black's Beard Lube Conditioning Shave is a must. We love the fact this product is a multi-tasker: It's a pre-shave oil, shave cream, and an after-shave conditioner to give you the best and easiest shave.
Here are 3 reasons why you should try it:
ONE: Its lightweight, translucent formula, gets you the precise edges that you love and gets rid of the overgrowth without clogging your blade. Plus, it rinses easily off your blade.
TWO:  Beard Lube binds moisture to the skin moisture creating a smooth, effortless glide while preventing irritation, nicks and cuts.
THREE:  It contains soothing oils and moisturizers that will make your skin hydrated and feel comfortable (don't we all hate that pulling sensation?)
How to Use
Easy! When shaving, massage the product into your slightly damp facial hair to give yourself an easy grooming session. Now you can shape up that mustache or navigate those sideburns without a problem. For areas with coarse or extra thick growth, let the lube sit on your skin for at least 60 seconds to soften the area before shaving.
It's time to tame the beard with Jack Black's Beard Lube Conditioning Shave. Trust us, your face and beard will thank you.
Beard Growth Gummies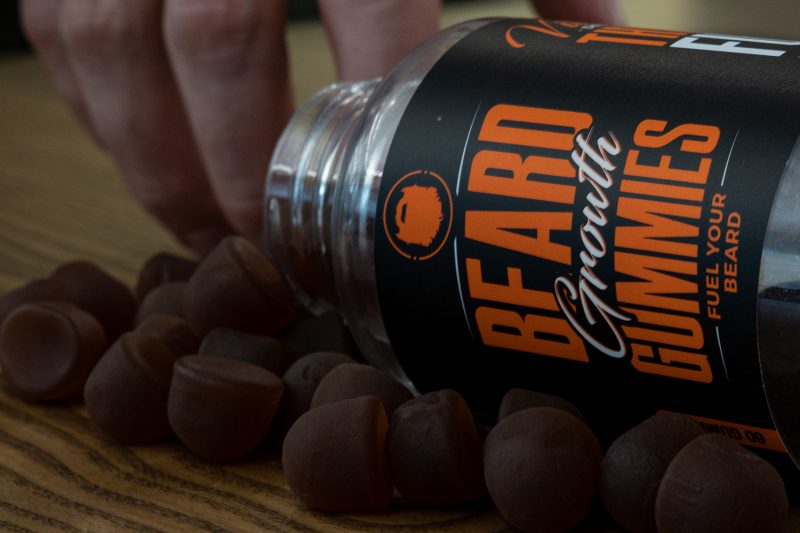 From the award-winning beard growth alchemists at Wild Willies comes a brand new line of healthy beard growth vitamins. Instead of making another pill to swallow, Wild Willies made their new supplements in an innovative and chewable gummy form. These berry-flavored gummies are specially formulated to support stronger, longer, and thicker facial hair growth. Don't miss this delicious way to feed your beard the healthy nutrients it craves!