Blair +Jack is an Ontario-based Black-owned brand, founded by Dr. Bimpe Ayeni, a board-certified plastic surgeon.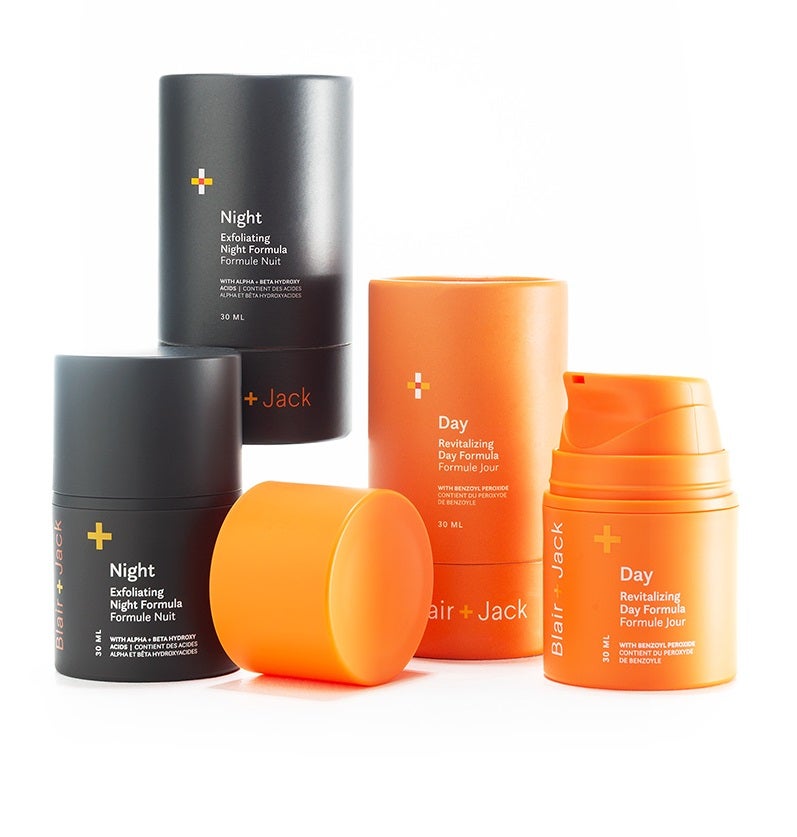 It all started when Dr. Bimpe Ayeni's husband, Ade, came to her with frustration around the painful shaving bumps he couldn't get rid of no matter what products he used. Dr. Bimpe, a board-certified Ontario plastic surgeon, took it into her own hands and contacted a Pharmacist that she had worked with for many years. They tried a combination of products on his skin, and Ade had an impressively quick and positive improvement in his skin. Voila! Blair + Jack was born.
With a simple routine for men to follow, Dr. Ayeni believes that this method will make skincare quick and effective,  revealing the results men are looking for – reduced scarring, elimination of acne, and clearing razor bumps – and helping men increase their self-confidence.
The first step – Blair + Jack Facial Cleanser to remove impurities and environmental bacteria without drying out skin. Featuring Sodium Hyaluronate, the Facial Cleanser helps attract moisture to the skin instead of drying it out.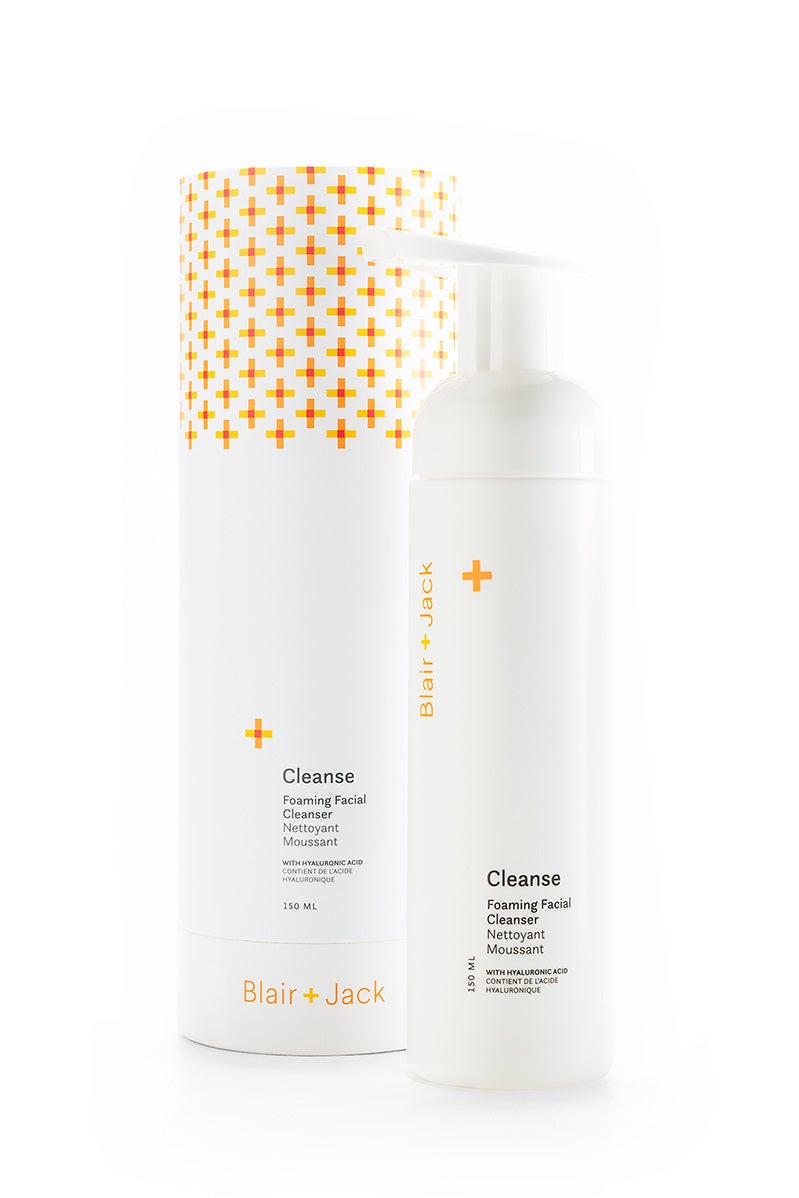 For those dealing with shaving bumps and irritation, the Blair + Jack best selling Day Formula includes both Benzoyl Peroxide and Hydrocortisone working together to kill unwanted acne-forming bacteria under the skin, and reduce any inflammation. This should be used every morning, after cleansing, before moisturizing.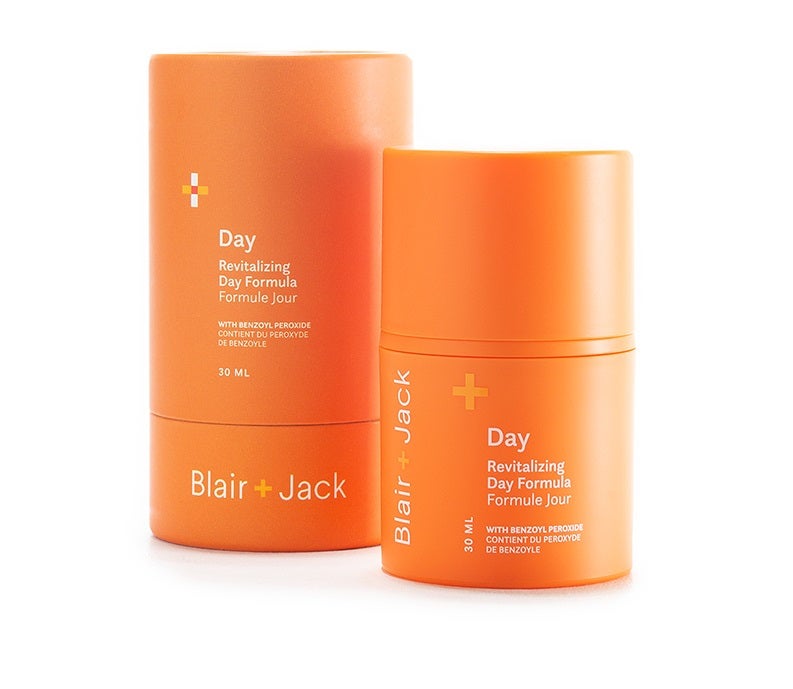 The counterpart to the Day Formula, the Night Formula combines alpha and beta acids to exfoliate skin overnight, and reduce dark spots and fine lines. This stronger formulation should only be used at night in place of the Day Formula.
The Moisturizer features Hyaluronic Acid, Jojoba, and Shea Butter, an ultra moisturizing trio of ingredients that can be used day or night, and won't clog pores.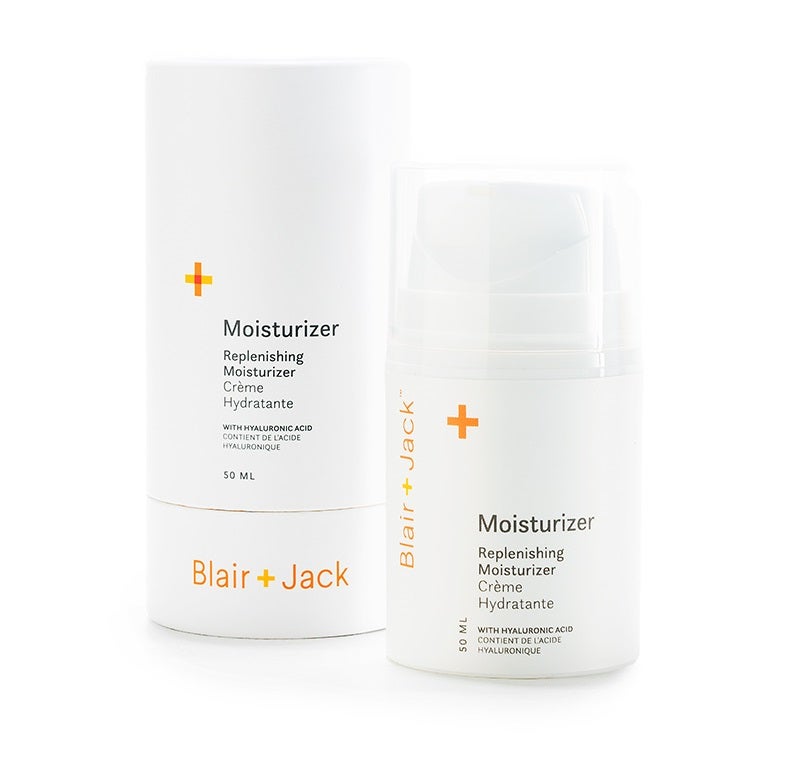 The Lip Balm and Hydrating Hand Cream finish off this simple regimen, keeping lips and hands soft and smooth despite the constant mask wearing and hand washing.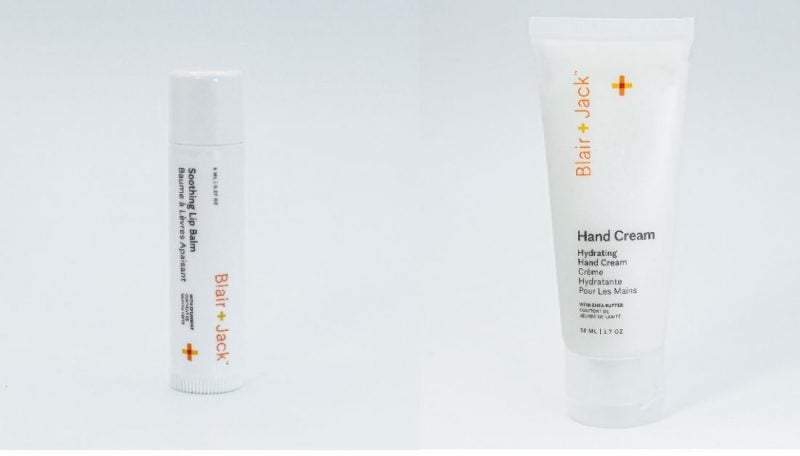 To stock up on your Blair + Jack regimen, and sign up for their subscription service, head to BlairandJack.com