Roll into 2022 rocking a new you.
Get that Gatsby-like swagger back and spend the rest of the decade looking your best with our Grooming Resolutions For 2022. Handpicked for a dapper gent like you, old sport.
Geologie
Have you considered skincare? If you make one grooming decision this year for yourself, here's why Geologie is worth a shot: Your skin is your body's largest organ, and your face is the way you present yourself to the world. Take care of it and it'll take care of you. With just a few proven ingredients, backed by science, you can finally battle acne, attack dark under eyes and bags, prevent sun damage to battle aging, and moisturize to get a more even tone. Gain confidence, look your best and watch the compliments start pouring in — 5,000 Geologie customers agree. Besides, it's easier than going to the gym or eating well, and cheaper too: Get a $50 five-piece set of face wash, moisturizer, eye cream, and night cream for just $25. That's half off to make the decision easier for you. Great value for a great face.
Uppercut Deluxe Clay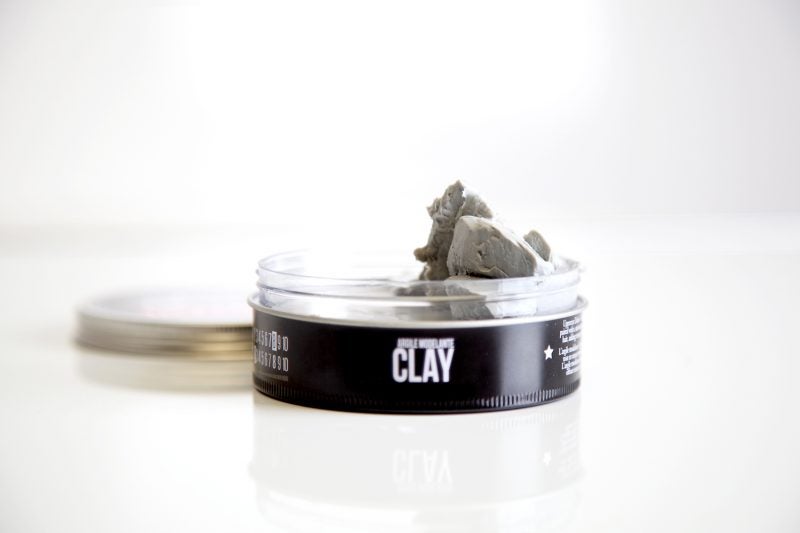 Uppercut Deluxe Clay was born from the desire to design a Clay based product, which by nature offers texture, grit and pliability, but with a uniqueness; easy to apply and remove from the hair. After over a year in R&D, countless rounds of sampling and rigorous testing in the barbershop, the Clay formula was perfected.
Uppercut Deluxe Clay will tame hair short or long, adding texture and control to a diverse range of styles. The delicate balance of wax and water based ingredients allow the product to hold firm, without setting hard meaning the product remains workable throughout the day. These wax elements also bring an anti-humidity complex to the formula allowing the product to maintain its structure when exposed to moderate heat and humidity. With low shine, Uppercut Deluxe Clay produces a matte finish, leaving the hair looking natural. This considered, the user can create the ultimate carefree, 'just woke up like this' look or can control their longer hair with ease.
Uppercut Deluxe Clay comes packed in a 60g/2.1Oz tin and is paired with a sophisticated Woods & Leather fragrance. This product is a game changer in the grooming industry.
The Performance Package 4.0 by MANSCAPED™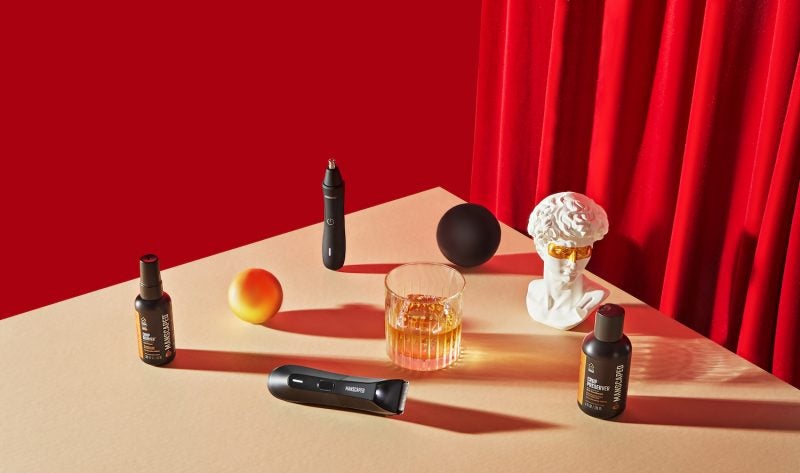 You don't need to be James Bond to deserve fantastic gadgetry. Transform your grooming routine with the Performance Package 4.0 by MANSCAPED. Inside this paramount package is the Lawn Mower 4.0 trimmer. Their fourth-generation groin and body trimmer feature, a component of their advanced SkinSafe Technology, has cutting-edge ceramic blades to reduce grooming accidents. The Lawn Mower 4.0 has a 7000 RPM motor, a new multi-function on/off switch that can engage a travel lock, AND gives you the ability to turn the 4000k LED spotlight on and off, allowing you to shave with precision. Whack those ear hedges with the Weed Whacker nose and ear trimmer. The Weed Whacker helps reduce nicks, snags, and tugs. This superior hair-trimming device is also waterproof and includes the brand's top-selling formulations that are all vegan, free of dyes, sulfate, parabens, and cruelty-free. MANSCAPED understands your messy man, so no excuses with the disposable shaving mats for a quick and easy cleanup. More extras include the Crop Preserver ball deodorant, which helps create an anti-chafing barrier and long-lasting freshness below the waist. Accompanied by the Crop Reviver ball toner, this feature has soothing aloe and witch hazel extracts to keep the susceptible areas cool, calm, and protected. The Performance Package also comes with two gifts—the MANSCAPED Boxers and the Shed travel bag!
Get 20% off + free shipping by going to manscaped.com/swagger. Join cupid and shoot your arrow with MANSCAPED™ this Valentine's Day.
Buy now
Philips Sonicare Cordless Power Flosser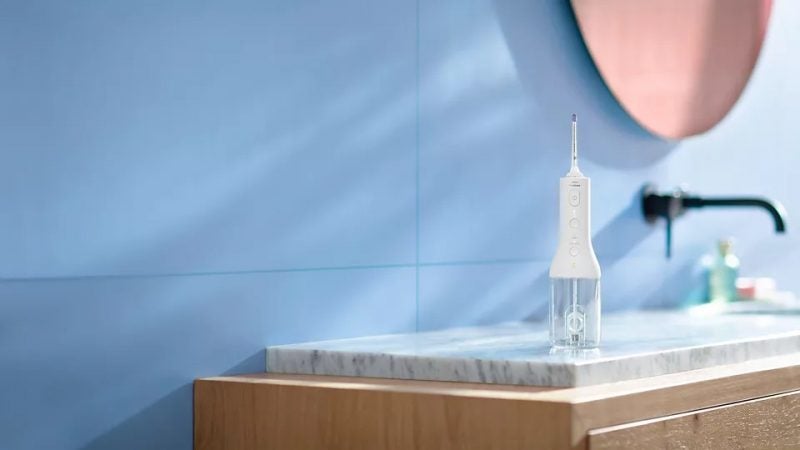 The Philips Sonicare Cordless Power Flosser is a cutting-edge device that flosses teeth with a complete clean in 60 seconds. With two separate flossing modes and three different intensities, users can adjust the settings for everyday use or deep cleaning. The tip of the device is an X-shaped Quad Stream tip that separates flow into 4 water jets allowing for a faster and deeper clean around the teeth and gum line.
The device itself is cordless and can be charged using a USB charging cable. Upgrade your dental hygiene routine and create healthier teeth with The Philips Sonicare Cordless Power Flosser!
The Sonicare 9900 Prestige Power 
The Sonicare 9900 Prestige Power Toothbrush uses cutting-edge technology to tailor brushing to your specific needs. The A3 Premium brush head's design allows it to remove up to 20 times more plaque than a standard brush head. Other designs would miss locations that the bristles can reach. The longer bristles also reach the gums more effectively, resulting in significantly healthier gums in just a few weeks.
The toothbrush's Sensel Q technology can gather data from a brushing regimen and adapt to it. The device can determine whether the pressure is too strong and adapt accordingly thanks to a brush head that spins 100 times per second.
The Sonicare 9900 Prestige Power Toothbrush also includes an app that tells customers how effective their brushing is and offers tips on how to improve it. Improve your dental health in a unique and innovative way with The Sonicare 9900 Prestige.
NIOD Hydration Vaccine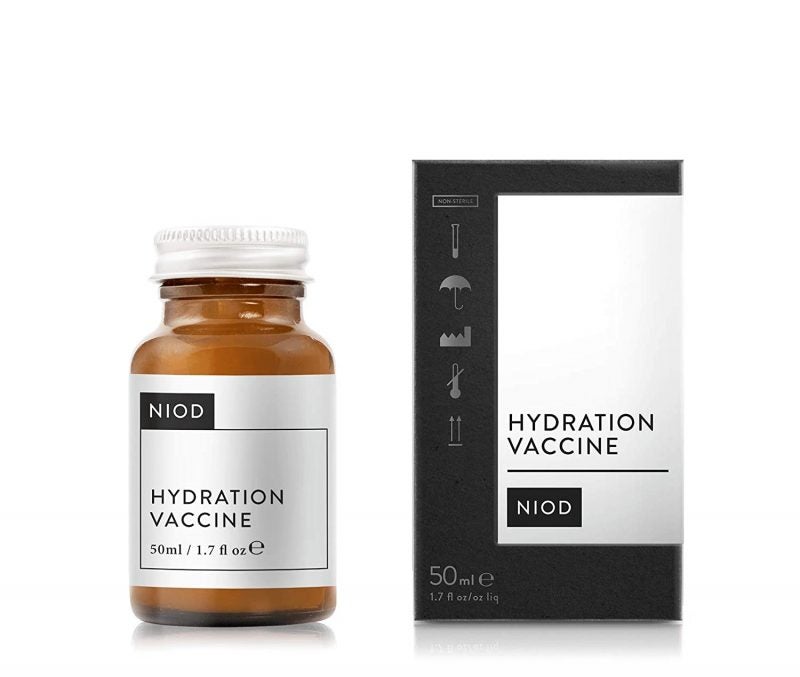 Keep your skin hydrated and look fresh with NIOD's Hydration Vaccine. Made in Canada this gel moisturizer hydrates and protects the skin's moisture barrier. The NIOD Hydration Vaccine offers a hydration seal for the skin by protecting against the loss of the skin's natural moisturizing factor and supplementing the skin's own NMF. NMF is the skin's natural water-retention barrier. Using ingredients such as Blue algae molecular film, fungus composite creatures, and Burmese mango butter disseminated by sonic jet your skin. Alcohol-free and nut-free. It's cruelty-free and vegan.
Buy now