The coronavirus crisis has meant that social distancing is now the phrase of the day, week, month and probably all of 2020. Lockdown measures all across the world have meant that a number of non-essential stores and businesses have had to close, either temporarily or permanently, in the face of no customers for the foreseeable future.
Hairdressers and salons are one of the worst-hit businesses, given that they do not qualify as an essential business. With no trips to the salon to look forward to in the foreseeable future, many people have resorted to (literally) taking matters into their own hands, and cutting or trimming their locks at home.
With that, the buzzcut has become one of the most popular hairstyles, with many celebrities preferring to just shave it all off rather than trust themselves or a loved one with the scissors.
The buzzcut has even got a trendy hashtag going for it, the #stayathome haircut, brought into national and global parlance by Riz Ahmed, the Rogue One and Venom actor. Other notable celebs to have gone down this route include the actor Stephen Graham, who posted a video of his son shearing his locks with the caption 'lockdown locks'. Footballers have not been far behind, with Eden Hazard, Paul Pogba and Hector Bellerin all opting to rock a neat buzzcut.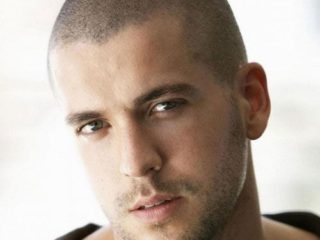 Generally though, this is not a new trend for sportspeople. One of the biggest names to have rocked a buzzcut in recent years, although you may not have heard of him, is Mahendra Singh Dhoni, the former captain of the Indian cricket team. Dhoni, fresh from having won India the World Cup in 2011, showed up at the official photoshoot with the trophy the next morning having shaved off his luscious locks to a military-style buzzcut.
This led to a wave of buzzcuts across the country, with many top betting sites in India, such as Rabona India, even taking bets on who would be the next celebrity to copy this trend.
It makes for the perfect haircut for this time, as it is low maintenance, and given that most people are unlikely to be able to step out of their homes for a couple of months at least, there's nobody to see and judge their new look.
Of course, it's not that you can just shave it off and forget about it; there is some care needed with this look as well. If you're really planning on carrying the look, you'd probably need a shave or trim once a week to keep the hair ultra short, and given that your scalp will now be completely exposed, it would be a good idea to invest in a high-quality scalp conditioner.
As with every style, the shaved head look doesn't work for everyone. People with narrow, long or bumpy heads should stay away from this trend. Further, only go for this if you really think you can live with the look, as it will take a fair bit of time for your hair to grow back, and the point of the haircut is to remove a source of stress during these unprecedented times, not increase it.
Another interesting look that people are going for is to grow out their beards. The basic principle is the same, as being stuck indoors lends itself to low maintenance looks. This could be paired with a shaved head to create a pretty cool look, especially if you have a well-defined jawline.
Again, ensure that you really want to go with the buzzcut look, as a shaved head with a beard looks very different to one that is clean-shaven. In any case, with the pandemic not looking like it will be easing up any time soon, it is likely that more and more people will be resorting to picking up their own clippers and just shaving it all off.