Shaving brings out smooth skin. However, your hair grows back even before you enjoy a hairless sensation. Shaving keeps you on getting rid of that hair too frequently that may somehow stress you out. But there is good news! Epilation is one of the solutions for your problem because it removes hair from their root, preventing them from growing quickly. Read this article and learn how you can epilate correctly to enjoy weeks of silky-smooth skin.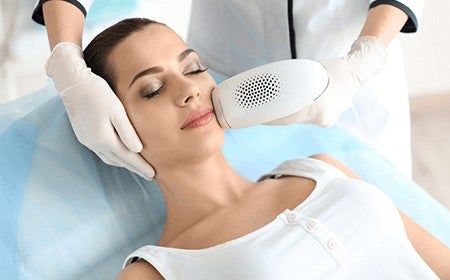 All About Epilation

Epilation is a kind of hair removal method done by rotating discs with a textured surface. This grips your hair and pulls them out together with the roots. It is essential to select an epilator that quickly rotates so you will experience a fast and comfortable process. Some epilators are built with faster rotating discs for more easy hair removal.
The fast speed rotating discs are more effective for uprooting your hair follicles. They also avoid the hair breakage and make you finish the process in an instant compared to using ones from slower epilators.
Depending on your hair growth phase, you can experience and enjoy up to three weeks of silky skin in between epilating processes. When the epilating device takes off your hair root, they regrow typically softer and finer.
There is a wide range of epilators available on the market. Most of them make the newly regrown hair finer and your skin smoother than ever. Scroll down and discover how you can use them effectively.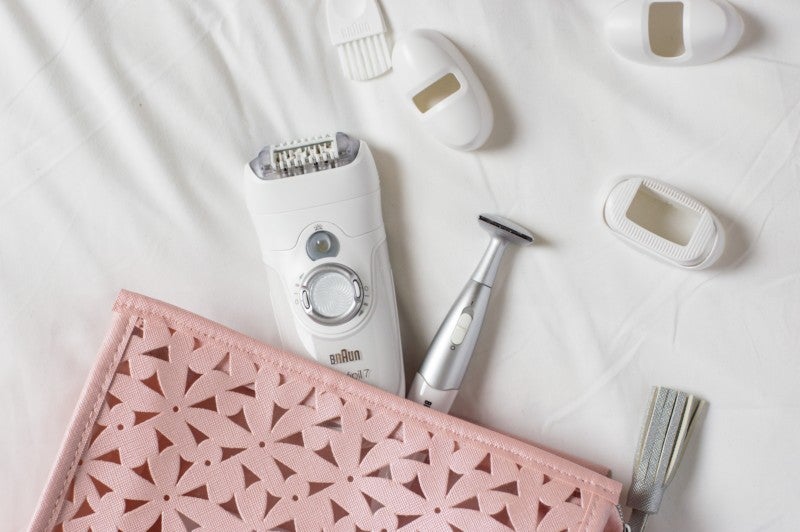 An Easy Guide To Epilate Correctly
Refer to this guide on how to epilate correctly and comfortably.
Prepare Everything
Before starting your epilation, consider the length of your hair. Epilating works most effectively when you are removing hairs that are not longer than 5 millimeters. If your hair is shorter, it will be less painful for you. Using a good quality epilator will make it possible to extract your hair more times quicker compared to waxing. It's a better experience. Also, epilators usually come with trimming combs so you can easily prepare yourself and can do the procedure without hassle.
After you trim your hair's optimum length, make sure to exfoliate the area before epilation. As you get rid of dead skin cells, it decreases the ingrown hair risks. It also goes the same for facial hair removal. You must use an exfoliating scrub to keep your face clean. Be sure to also remove makeup or skincare products from your skin before beginning to remove the hair.
Using Epilators For Great Results
Being familiar with the proper epilating technique will lead you to great results. You must select the right epilating attachment.
When you search how you can epilate the face, underarms, or bikini spot, the epilator must include a special cap for the facial area and another for delicate spots like the armpits and bikini area.
Place the epilator on your skin surface within a 75-degree angle then slowly move that against your hair growth direction. Epilating is more comfortable when you have taut skin, so stretch your skin surface to tighten it. You may also use a skin stretching cap to make it work for the surface. Also, it will remove and target the hard-to-reach hair areas of your skin.
Additional Before, During and After Epilation Tips
You may also follow these tips for the optimum epilating experience.
Before
Epilate on the right timing

. Epilating is the best night before your usual routine or even special events. It gives you a 24-hour interval to reduce possible irritation.
Exfoliate is a big word

. Have a warm bath and relax. Exfoliate your skin so you can prevent yourself from unwanted ingrown hairs. You may use exfoliating scrubs or rubbing essentials then dry your skin with a clean towel.
During
Keep calm and cool.

Epilation may be a little painful. However, you can use cooling gloves and massaging rollers for a gentler hair epilating experience. Make sure to keep calm or cool so you will not spoil this pampering activity.
Do it wet or dry.

You can now epilate even at the bath or shower. Water reduces pain when you are releasing natural body pain killer or endorphins. But, if you want to do it dry, you are also free to do so.
Be steady.

Stay still, and do not be stressed while holding the epilator. You should feel natural while doing it. Hold it on the right degree and tighten your skin to make it easier to glide through. Avoid pressing too hard and just touch your skin lightly with the epilator.
Move at a moderate pace.

Take at least 15 seconds in between your ankle to your knee. The rotating discs need to be fast, but your holding pace must be appropriate to prevent unnecessary hair breakage.
Go in the right direction.

Glide your epilator upwardly or against the hair growth direction. This lifts shorter hair and gives a smooth finish.
After
Pamper yourself.

Give yourself a moisturizing treat after the epilating process. Put some nourishing lotion or moisturizer to get silky skin and wake up with a soft sensation.
Repeat it.

If you are a first-timer, epilate once a week and see that the discomfort of doing it will decrease, and your satisfaction will surely increase. If you are a regular user, epilate at least once every third week.
Final Words
That's it. You can now epilate correctly and comfortably whenever you have to. Make sure to follow the right techniques when using this tool and experience smooth and sexy skin glow.