They are notoriously the antithesis of style, and yet they remain a staple of every man's wardrobe: cargo shorts. These baggy, pocket-covered bottoms were popularized during World War II, when they were necessary for toting military essentials across the battlefield — but in modern peacetimes, cargo shorts are the uniform of lazy guys who haven't learned how to adopt a more mature style or else tired dads who don't have the energy to put together a trendy look.
Yet, is this the ultimate fate of cargo shorts? Is there any way to dress up these ubiquitous elements of men's fashion, or are they doomed to remain ugly forevermore?
We think there are ways to make cargo shorts look good — and here's how.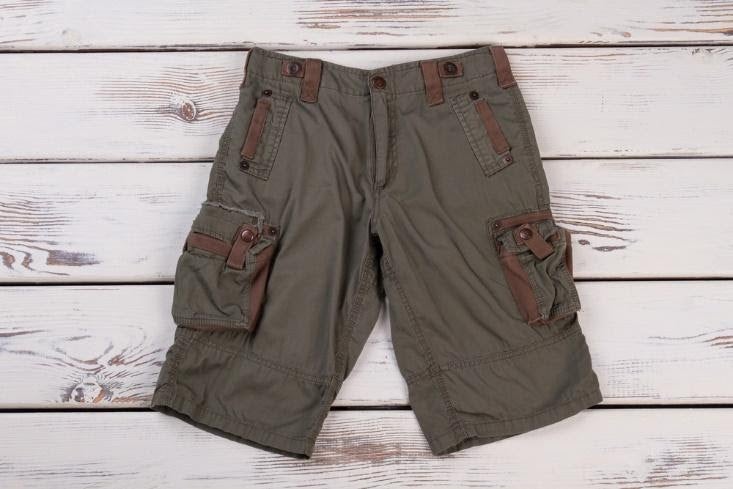 Know the Rules
First, men interested in wearing cargo shorts need to understand that there are strict rules to fashion, and understanding these rules is key to dressing with style. Specifically, men are only permitted to consider donning cargo shorts if the day's events meet the following conditions:
Outside. Cargo shorts were invented for helping military personnel carry gear on long, hard treks across France and Germany. Today, cargo shorts are only appropriate for outside events, especially if those events are active, like walking or hiking.
Hot. Wearing shorts in the cold might make a man feel masculine, but it doesn't make him look good. Cargo shorts are appropriate only in the summer, when temperatures are notably high.
Informal, non-professional. It should go without saying that men should not wear cargo shorts to formal affairs, but even semi-casual work events — like company picnics — aren't great for these bottoms. If there is any hint of professionalism or formality necessary, men should forego the cargo.
With those over with, we can dive deep into techniques for making cargo shorts not just acceptable but truly stylish.
Wear Them Shorter
Long, Bermuda-style shorts aren't trendy; they make men look sloppy, careless and behind-the-times. No matter what, men's shorts should never fall below the kneecap, which impairs movement and makes a man appear a bit shorter and shabbier. At the longest, shorts should stop at the top of a man's kneecap, but for even greater fashion cred, men should opt for shorts that stop roughly two to three inches above the knee, or more for those who dare.
Wear Them Tighter
The only thing worse than too-long shorts are baggy shorts. Many men today grew up wearing bottoms that sagged below their bottoms, but in truth that was never fashionable, and it is certainly not mature. Baggy cargo shorts on an adult man read, again, as untidy and even incompetent. Unfortunately, getting the right fit of cargo shorts can be a challenge.
Ideally, shorts won't be skin-tight; they will allow for movement, but they shouldn't be able to fall below the hips or create a trapezoidal silhouette. Most mass-manufactured pants are produced with legs that are quite wide, to accommodate the girthiest gams. This means that most men need to get their shorts tailored to ensure they fit appropriately, or they might need to shop only for "slim fit" shorts.
Wear Them Neutral
Neutral colors, for those unaware, are hues that tend to blend into the background, providing a good foundation for any brighter, bolder colors that might grab and hold attention. In shorts world, the most common neutral colors include khaki, tan, brown, gray, black and white, as well as some pale blues and maybe an unassuming army green. Because cargo shorts tend to have a character of their own — with pockets, loops and other bits and bobs decorating them — men should gravitate toward neutral colors in these bottoms, which will help them blend better into any ensemble.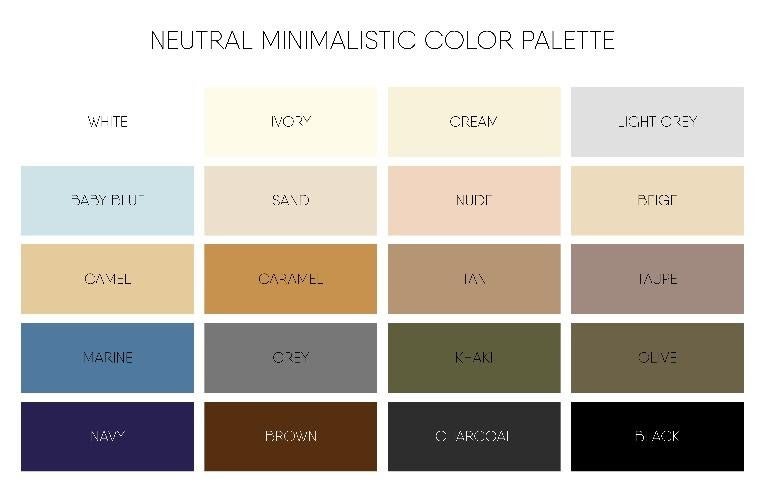 Wear Them With Confidence
Finally, for too long men have used cargo shorts in a feeble attempt to avoid fashion statements, but the truth is that no matter what one wears, their clothing always says something. Thus, cargo-short-lovers should start being loud and proud about their favorite legwear, working to make their abundant pockets shout about their overflowing confidence and care. In the short term, this might mean pairing cargo shorts with bright-colored t-shirts and tank tops, patterned button-ups and accessories like leather bracelets, bold sunglasses and stylish kicks. In the long term, it means that men who wear cargo shorts need to accept their fashion choice and own it, displaying unabashed pride for their outdoor, summer bottoms.
The truth is that the right person can make even the most outrageous article of clothing look like the height of fashion. Men who adore donning cargo shorts merely need to understand how to fit them properly and how to wear them with style and grace.