Brilliant Earth is a jewelry design company that was founded in 2005. They have gained a reputation for being ethically responsible and producing jewelry that is eco-friendly. Many people believe that Brilliant Earth is a company that is too good to be true, and question whether it is legitimate. How can we tell if it is legit? We need to dive deep into Brilliant Earth's ethical strategy, as well as review their diamonds in order to find the answer.
About Brilliant Earth
Brilliant Earth is a member of the Responsible Jewellery Council, which is an organization focused around creating more sustainable business standards. There are over 1200 members in this non-profit organization, many of whom have attained their Code of Practices and Chain of Custody certifications. These voluntary certifications provide customers assurance that the items they are buying were sourced and produced sustainably.

Diamonds
Brilliant Earth maintains that its diamonds follow five important guidelines:
The revenue from diamond sales does not go towards funding any civil wars

There is no human rights violation in the sourcing or production of their diamonds

The products are environmentally friendly

There are fair labor practices in place for the mine employees

There are funds re-invested towards community development from the diamond revenue.  
There are five different categories of diamonds that Brilliant Earth offers to its clients: Botswana Sort diamonds, Canadian diamonds, Russian diamonds, recycled diamonds, and lab-created diamonds. We will be reviewing each of them, in turn, to determine if the company's claims about them are accurate.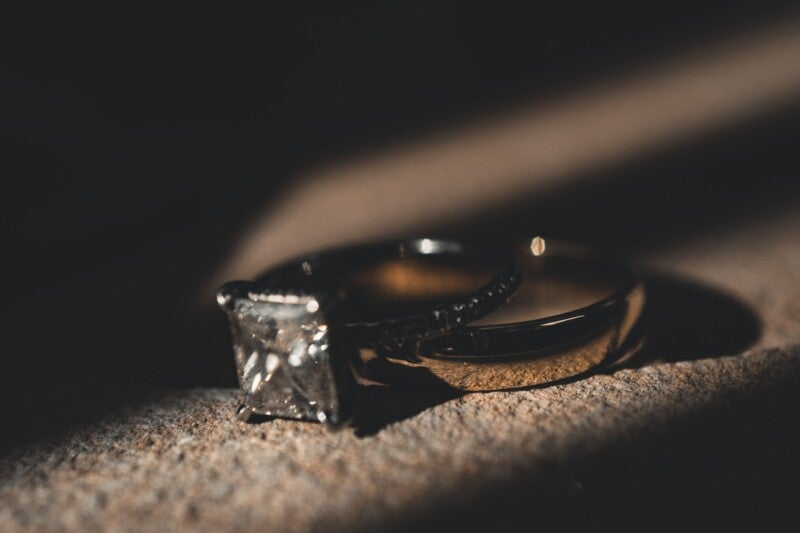 Botswana Sort
Brilliant Earth reviews often mention the company's use of Botswana Sort diamonds. These diamonds are natural and are sourced from mines that recognize and respect ethical labor laws, as well as environmental standards. Botswana, a country located in Southern Africa, has prospered due to its diamond mines. The revenue that is generated from the mines goes directly back into the country. It is used to fund education, health care, and new infrastructure. The mines are also known to have a reduced environmental footprint than others.

Canadian Diamonds
Another diamond option you could choose is those that are sourced from Canada. These diamonds come from the Diavik and Ekati mines, both located in the Northwest Territories. The mines have many Aboriginal people working there, as they both have a skilled apprenticeship program available. There are also opportunities for the apprentices to receive scholarship funds. Diavik also owns a wind farm in the Northwest Territories that provides the mine approximately half the energy that it needs in order to operate.

Russian Diamonds
Russian diamonds that are used in Brilliant Earth come from Siberia and the White Sea coast, which is an area in the Arkhangelsk region. These are remote areas of Russia, and so the mines provide much-needed employment. The thousands of employees in these mines tend to earn approximately double the salary of an average worker in Russia. As well, the mine workers also receive perks such as housing benefits, health care, and pensions.

Recycled Diamonds
The fourth diamond that Brilliant Cut uses is known as being recycled. These are diamonds that previous clients purchased. However, for some reason or another, the sale didn't go through and they and are now available for new clients. This is an option that is both economically and environmentally friendly, as the price tends to be cheaper, and no additional mining needs to occur.

Lab-Created Diamonds
The final choice is lab-created diamonds. These are manufactured by Brilliant Earth to resemble the real thing with the same chemical crystal as a naturally sourced diamond. As with recycled diamonds, lab-created products tend to be cheaper and kinder to the environment.

Is Brilliant Earth Legit?
The answer to the question is yes, Brilliant Earth "legit." They work hard to ensure that their products are made in accordance with proper regulations and standards. The company pays close attention to their corporate social responsibility, and their customers respect that. Brilliant Earth allows customers to browse or order online and also has physical locations to shop in. It is a good company to purchase jewelry from if you are making an effort to reduce your carbon footprint.