As unique as it could be, there are plenty of ideas on how to get creative with your locs, and Zigleys is one of the newest companies to offer accessories for locs, braids, and twists.
This black-owned brand not only delivers luxury pieces but is a first-of-its-kind offering an 18-karat gold line that is sure to elevate any personal look when rocking these styles. Their pieces are sustainable and ethically made in New York using the latest, state-of-the-art technology and equipment. So, you can remain mindful while adding some umph to your looks!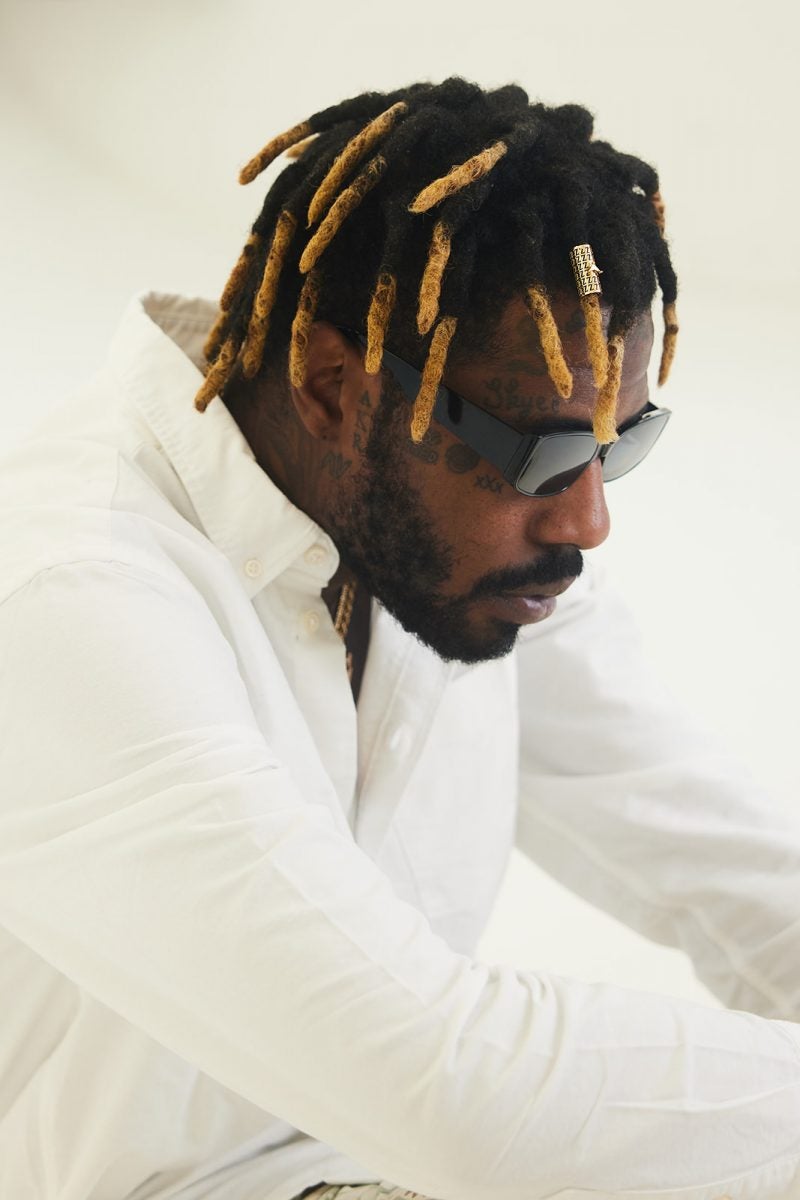 Zigleys' founder believes that hair and its style is very personal and has a deep cultural significance. "Black hair is profoundly unique, culturally rich, and special. I find it hard to absorb that we do not have the option to adorn our precious hair (which we invest a lot in for upkeep) in fine jewelry– and yet we willingly adorn every other part of our body in fine jewelry.", she says. Since our hair is considered our crown, it makes complete sense to accessorize it with heirloom quality pieces.
The brand is paving the way for the hair industry with fresh gorgeous accessories that will take the natural hair community by storm. People with locs, braids and twists love the beauty the hairstyle itself has to offer, but the addition of jewelry sure gives a special touch that keeps heads turning and one's self-confidence at its peak. Zigleys understands this reality, and as a new company, it brings its vibrance and personality to haircare.
It is expected that at the start of the presale event in March, many will find the Zigleys collection to be exquisite yet unique. Each accessory combines beauty and artistic talent, with a selection of eye-catching design-quality materials created by those who are experts in this craftsmanship. Zigleys pieces are meant to last for a lifetime being made with precious metal to prevent signs of wear and damage. Prices of each piece range from $1,000 to over $5,000 and are worth every penny.
Together with the rise of social media and "hair influencers", celebrities who are wearing dreadlocks (like Teyanna Taylor and Post Malone) represent a cultural shift in society. The brand is expecting demand for its products, being a first in its class and setting a trend for those who sport locs, braids, and twists.
"Our ancestors wore real gold in their hair, among other things. Somewhere along the line, something got lost. Zigleys jewelry will last a lifetime and can be a family heirloom, passed down for generations and remaining gorgeous and intact. That's what I believe we deserve, and Zigleys is proud to be the first and only company to do it.", says founder Daria Dana.
You can learn more about the brand by visiting www.zigleys.com or through their social media pages on Instagram (@zigleys.co) or on Twitter (@zigleys). Get started by joining the Zigleys mailing list to enroll in upcoming contest and be the first to know about new launches!