The men's fall/winter 2022 collection proved once again that style endures. Men's fashion has both advanced and been revolutionized this season.
Most men's clothing trends in the fall and winter can be predicted with some degree of accuracy. This season, however, was anything from expected, featuring a mashup of 80s and 90s fashion with a dash of 2000s flair.
Several unexpected developments occurred this season as fashion houses put their spin on timeless pieces and pushed the envelope in other ways. This season's menswear was exciting and forward-thinking in a way we haven't seen before; next season may bring even more radical changes.
Therefore, we have compiled a list of men's most prominent fashion trends for winter to aid in your navigation of this season's offerings.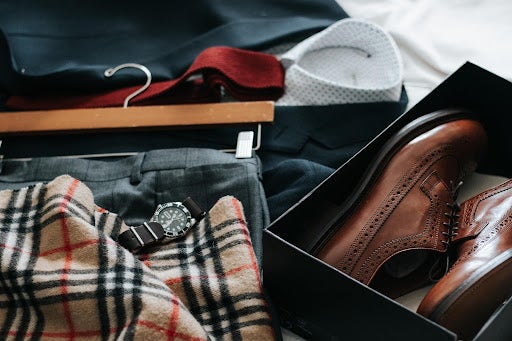 Chic Men's Fashion Trend For Winter Season
Here are some men's most pleasing fashion trends this winter season!
1. Oversized Sweaters
Unsurprisingly, sweaters would come back in the fall and winter. When the temperature drops, they become a necessity. The sweaters themselves are not the big surprise; instead, the variety of currently trendy sweaters is. Sweaters with a lot of bulk are presently stylish—the bulkier the sweater, the better. The most prominent fashion houses in the world have reinterpreted these sweaters in various new styles.
2. Create a Vest Out of It
Whether you consider them a wardrobe need or an optional extra, vests have a significant moment in the fashion world. With vests appearing on more and more runways and the bodies of daily trendsetters, it seems safe to say that they will remain a popular item of clothing.
Among men's outerwear, sweater vests and sleeveless waistcoats are the most widely distributed, as they can be purchased in a wide range of variations across a spectrum of hues, cuts, and materials. The simple vest has become one of the season's most prominent outerwear staples.
3. Big Shoulders
Oversized shoulders, formerly widespread in the 1980s, are making a dazzling comeback this year. On the runway, we saw everything from trench coats to jackets with sharp, edgy shoulders to comically large shoulder pads as designers experimented with how far they might push our shoulders. Designers pair them with inhumanly synched waists and sharp, broad shoulders in various fabrics and designs. Reimagining the 1980s aesthetic by giving it new proportions.
4. Visiting Safari
Functionality and practicability have always been at the forefront of men's clothing trends. When it comes to menswear, nothing beats a safari jacket for Utility and practicality. The safari jacket is back, but not how you remember it. Safari jackets, the iconic menswear item reimagined by designers in a wide range of designs, shapes, and patterns that make a statement, dominated fashion shows worldwide.
5. Double Breast the Coat
The return of double breast tailoring to men's fashion seems to occur every season. Traditional tailoring has experienced a meteoric rise in popularity this season. Jackets, coats (both long and short), and blazers are all included. It doesn't stop there; the basic style has been merged and updated with a pronounced hourglass silhouette, lending a distinctly feminine air to an otherwise traditional menswear staple.
6. Everything is Leather or 'Pleather'
It's no surprise that leather and faux leather have made a comeback; they're classics for a reason. Draped leather pants, glossy leather jackets, edgy ultra-long coats, and even lambskin blazers were all hot this season. Complete leather outfits and "Pleather" ensembles consisting of a jacket and pants were also seen at the Autumn/Winter '22 shows.
7. Then Fur It Up!
The shearling and fur-trimmed look popular in the '90s is making a comeback, but with a fresh take on the trend. This season, the AW/22 runways were covered with fur and fake fur. For this purpose, designers researched and utilized long-haired sheepskin and faux fur. Many men's outerwear items this season included fur trim or shearling panels.
8. Baggy Jeans Are Everywhere
There was a long absence for the baggy jean, but now it has returned. The baggy jean, a hallmark of the 1990s and early 2000s, has been revived with a new look and feel. Famous people like Rihanna and Justin Bieber, with fashion designers and social media influencers, have breathed new life into the trend that dominated the early 2000s. This year, it's all about the oversized, baggy denim, whether emblazoned with logos, sits high on the waist, or draped with finesse. There's no doubt that loose, baggy jeans are the style of the future.
9. Clogs
The clog has been quietly gaining popularity in recent seasons. The clog, formerly derided as an "ugly" shoe, is now widely accepted as a versatile shoe option for dressy and casual occasions. Clogs and their various offshoots, such as mules and clog-inspired sandals, have lately broken out into the mainstream after becoming the featured shoe at many Autumn/Winter 2022 runway shows.
10. Letterman Coats
There are periodic resurgences of interest in the letterman jacket. Louis Vuitton and Kenzo are just two labels that have released versions of the jacket this season.
11. Leather Getups 
This season's most well-liked fabric was leather. Complete outfits of jackets and pants made of leather were also common. It's time to lace up your leathers and unleash your inner rock star. You can even wear this outfit if you feel like going to casinos like casinoreviewers.com today.
12. Balaclavas
At the close of 2021, balaclavas became a fashion staple. This trend has remained the same since the headpiece has been seen on numerous runways this season. Loewe even featured a heart-shaped balaclava this year.
13. Slender Suiting for an Hourglass Figure
This season's fitted suits are cut in a striking hourglass shape. This choice in tailoring is another example of the season's emphasis on feminine details, which can be observed in each collection for Fall/Winter 2022.
14. Monster Puffers
Designers have tackled an entirely new puffer jacket style for this season. Monster puffs, or puffer jackets with incredibly voluminous puffs, are becoming distinguishable from traditional techniques. These trendy new puffers will keep you toasty and add flair to any ensemble.