Streetwear has been on the rise for a while now, and it doesn't seem to be going anywhere anytime soon. While the style is often associated with skate culture, it has slowly but surely made its way into mainstream fashion. And while it might seem like a style that is only suitable for younger generations, there are actually plenty of streetwear pieces at shaka wear wholesale that can easily be incorporated into any man's wardrobe – regardless of age. So, if you're looking to add some edge to your style, here are some of the streetwear essentials that every man should have in his closet.
1. A good pair of Sneakers
Sneakers are a type of men's streetwear that has become increasingly popular in recent years. They are usually made of canvas or leather and have rubber soles. They are often worn with jeans or shorts and can be either high-top or low-top.
There are several key ways to style sneakers to get a streetwear look. First, choose the right sneaker. Some of the most popular streetwear sneakers include Adidas Stan Smiths, Nike Air Force 1s, and Vans Old Skools. Second, pair your sneakers with the right clothing. For a casual streetwear look, try pairing your sneakers with jeans and a t-shirt.
Try pairing your sneakers with chinos or khakis and a button-down shirt for a more dressed-up streetwear look. Finally,accessorize your look with the right accessories. Streetwear is all about being unique and expressing your personal style, so don't be afraid to experiment with different hats, bags, and jewelry pieces.
2. A denim jacket
A denim jacket is a must-have streetwear look for men because it is stylish and versatile. There are a few key ways to style a denim jacket to get a streetwear look. First, consider pairing the jacket with other streetwear staples like joggers or track pants. You can also wear it over a hoodie for a relaxed look. If you want to dress up the denim jacket a bit, try pairing it with chinos or dark jeans. Finally, don't forget to accessorize with items like sneakers, beanies, and sunglasses.
3. A hoodie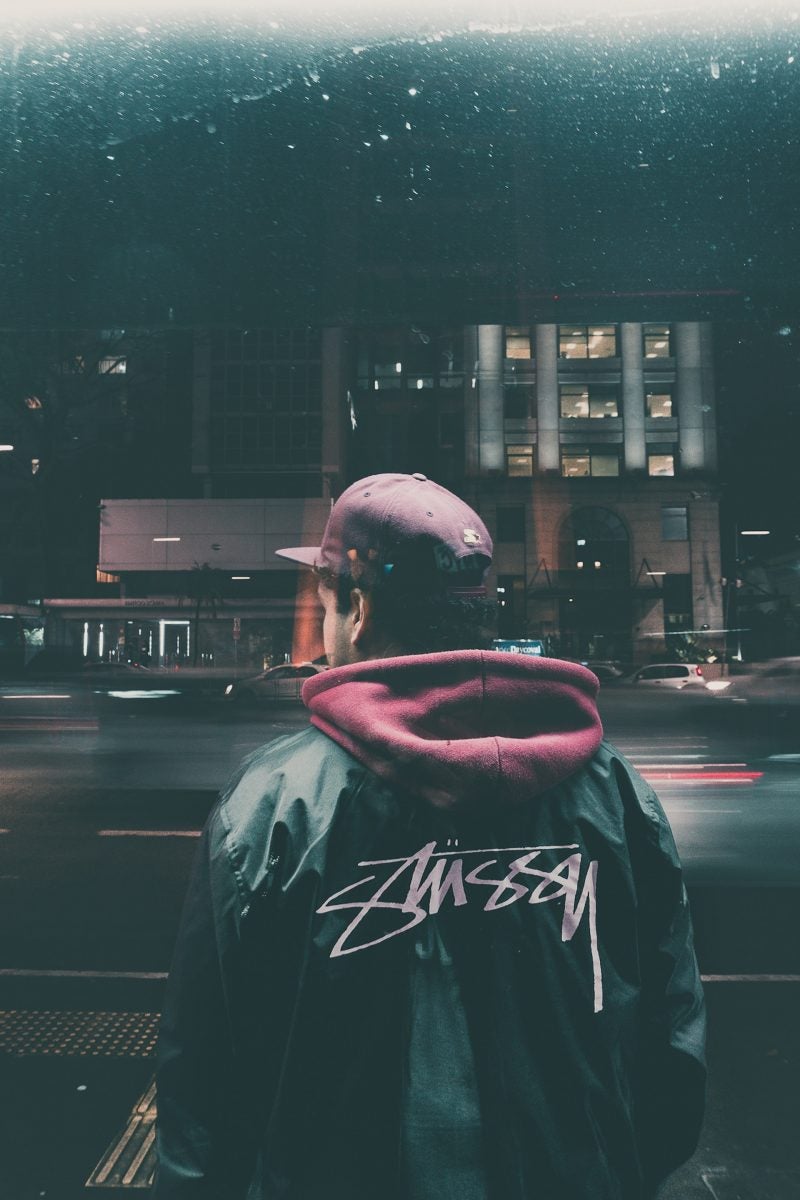 There are several key ways to style a hoodie to get a streetwear look. First, choose a hoodie that is the right size. Oversized hoodies can look sloppy, so make sure yours fits well. Second, pick a hoodie in a neutral color like black, white, or grey. These colors go with everything and help you create a versatile streetwear look. Third, consider pairing your hoodie with other streetwear staples like joggers, sneakers, and beanies.
4. A graphic tee
A graphic tee is a great way to add some personality to your streetwear look. When styling a graphic tee, it's important to keep the rest of your outfit simple. This will help you avoid looking too busy or cluttered. A pair of jeans or shorts and a solid-color hoodie or jacket are all you need to complete the look. You can also add a pair of sneakers or other accessories, like a hat or sunglasses, to personalize your outfit.
To sum up, make sure you have a versatile and stylish wardrobe that can take you from the street to the office.