At

Two Roads Hat Co.

,

surprisingly, hats come second.

Two Roads Hat Co., named fittingly after the famous Robert Frost poem "The Road Not Taken," encourages men to step outside their comfort zones, move forward and embrace their own path. It's a brand that stands for non-conventionality and adventure, and its founding story is non-conventional and adventurous. 

It all started with Gigi Pip, a women's hat brand founded by Jon Parrish's wife, Ginger, in 2015. Gigi Pip quickly gained a massive following by offering innovative, fashion-forward headwear designed specifically for women by "empowering women in the many hats they wear." It wasn't long before their devoted community began to ask for men's hats with a similar attention to quality and ethos. However, Ginger, Jon, and the rest of the Gigi Pip team understood that, while many classic hat shapes and styles were pretty unisex in nature, the hat-wearing experience would be manifested differently for men than for women – and that to do it properly, it needed to take on its own identity and energy.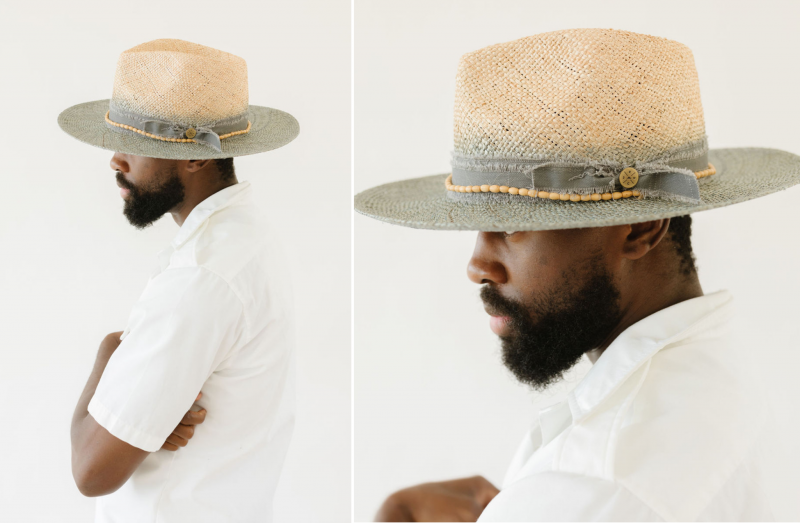 In an interview with Swagger Mag, Jon Parrish explained that up until this point, hat-wearing in America hasn't been all that conventional for men in the 21st century. However, hats can be extremely empowering accessories that can open one up to an unknown, thrilling path. This led him and Co-founder, Coy Whittier, to find inspiration from Frost's "The Road Not Taken" poem. As the poem goes, it illustrates that the decisions we make lead us down paths that ultimately shape the journey of our lives. Therefore, the decisions we make, no matter how big or how small, are empowering and instrumental to our being.
The poem ignited the inspiration to develop a meaningful brand that would represent this message, and that is when in November of 2020 – in the middle of a pandemic – Two Roads Hat Co. was born. Jon Parrish became the CEO and the talented Coy Whittier, the President of the company.
"Obviously, the conditions at that time weren't perfect for starting a business," added Whittier. "But we knew we had something there, and kind of felt like in order to practice what we preach, we needed to–you know, just… send it."
To that point, the team at Two Roads Hat Co. believes that any road can be a good road, and that the only way to fail is to sit still, paralyzed, and not take a road at all. The company is dedicated to helping its customers down any road of their choosing, whether it be an important business meeting, hiking in the mountains, or spending time with friends and family. All this to say, at Two Roads Hat Co., they understand that hat-wearing isn't a practice that's often incorporated into our everyday lives, and so dabbling into hat-wearing can be a big step that can take a lot of confidence at first. It's the fear of the unknown, and it can be intimidating for those who have never gone down that path. With every purchase from the Two Roads Hat Co., there is a "Damnson Guarantee."
And what is the "Damnson Guarantee?"
"Simply put," Parrish states, "if you look in the mirror and your hat doesn't make you say 'Damn, Son!,' we'll pay to ship it back and find you one that does."
The team is determined to help customers find the hat that is right for them that makes them comfortable and confident with their style choices and allow this newfound venture to transcend into all other aspects of manhood.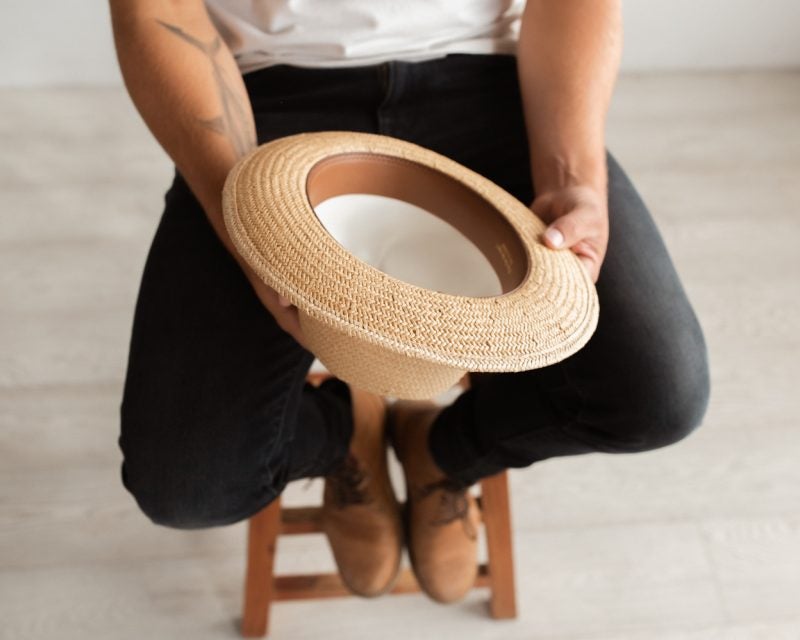 Two Roads Hat Co. walks beginner hat wearers through the journey of learning about hat designs, materials, and styling—an exciting adventure that can lead one into an unknown path. They make sure to size their customer's heads and take their personal style into account. Then, they help customers pick out a variety of different hats for customers to choose from. And even if they order a hat and then decide that their purchase isn't a good fit, worry not — the Two Roads team is available to swap out that hat for one that truly encompasses the hat-wearer. 
Are you in search of a new hat? Or are you a beginner hat-wearer and not sure where to start? No matter where one may be on their hat-wearing journey, Two Roads is a brand all about taking the road less traveled. From brim hats, to ballcaps, to beanies, Two Roads has a style for everyone. The company is all about creating an experience for men to explore how accessories can accentuate their roles and personalities. Two Roads Hat Co. is devoted to introducing hat-wearing to the contemporary man, who has not yet had the chance to experience how empowering it can be to wear hats in their day-to-day lives.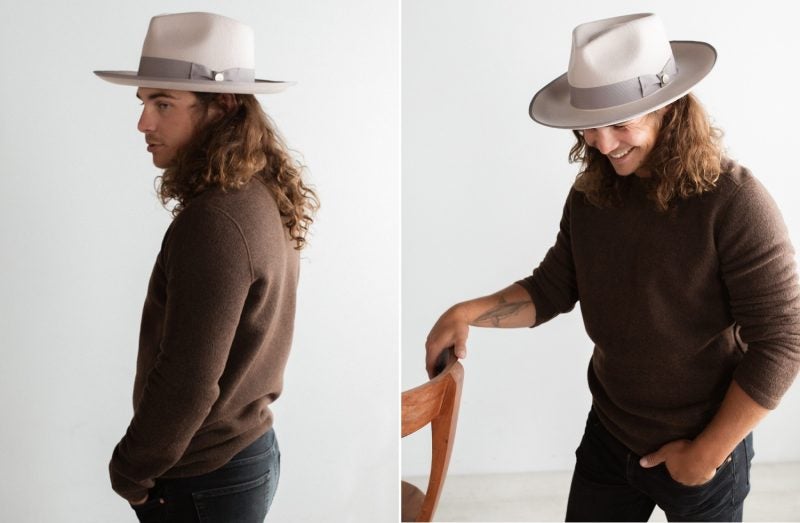 Two Roads' range of styles continues to expand as they plan to come out with more felt, ball-cap and straw style hats in the new year. Whether it's wearing a nice, sleek hat to meet your inlaws for lunch, going to a party with friends, or simply adding a little personality to your jeans and tee, now is the perfect time to try out all the different hats that take you down new roads — guiding you to feel more like the man you are meant to be. We look forward to seeing how this innovative brand, that encourages thrilling adventure, continues to change men's fashion for the better.