A new footwear company has finally rescued our soles from the Dark Ages.
For far too long, men were forced to choose between performance and style. 
Comfort or conformity. 
Athletic versus aesthetic.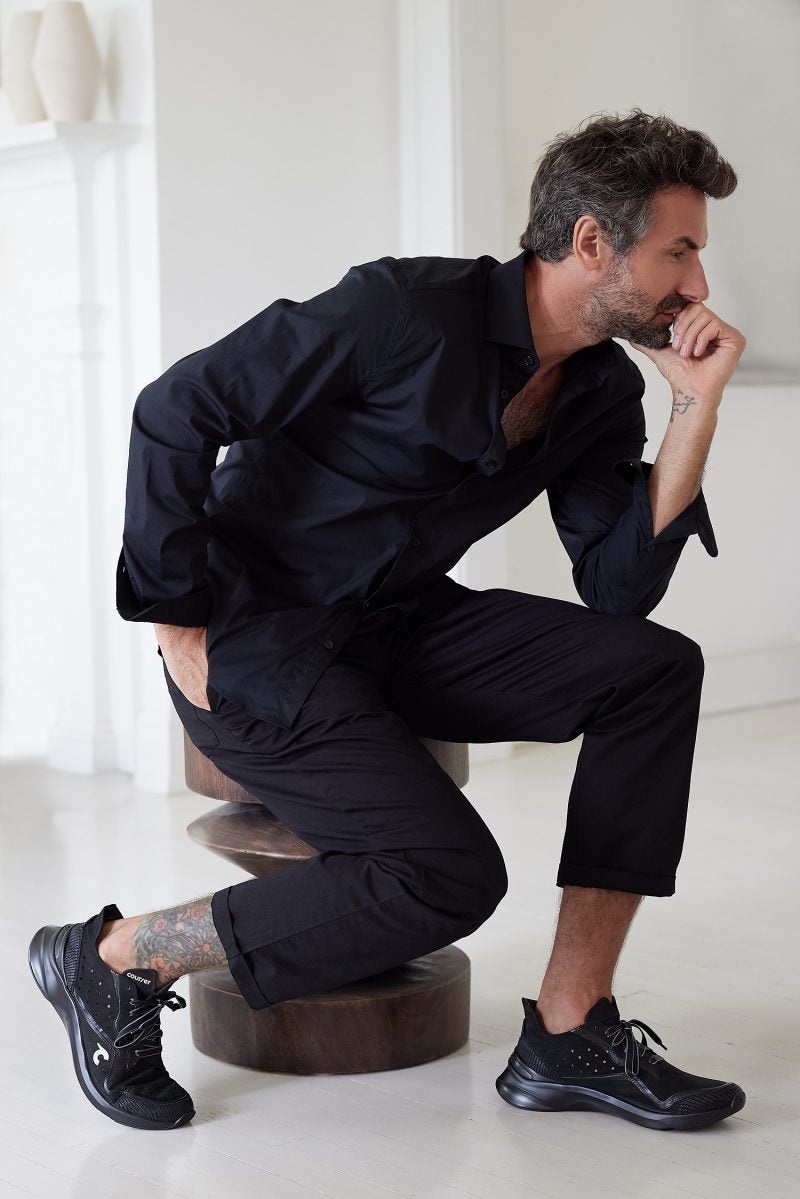 Men were left with two options: earn the means to stock up on multiple shoes or find the motivation to assemble a finite selection of footwear to match their every fit. 
Neither were a practical choice; a choice that men's shoe stores have sorely lacked. 
Until now.    
Courser has arrived to fill those big shoes and lead men step-by-step into the next era of footwear.
An Overdue Renaissance for Sneakers
Courser's didn't build their brand to chase the latest trends or go viral. 
They're a company of connoisseurs that truly understand where timeless craftsmanship and modern design should converge: at the apex of innovation and elevation.
Each Courser shoe is handcrafted in Italy using the tried-and-tested philosophies that have given Italian artisans a reputation for exceptional shoemaking. These shoes are 100% handmade from their hand-cut lining and insoles to their hand-stitched leather and fabric.
It's no surprise that the first run of Uno shoes landed on its feet. Founder Johnny Kraljevich spent a quarter of a century designing products for Coach, Ralph Lauren, Puma, and other legends in the luxury market.
He sought to do more than simply create another iconic collection; he was driven to elevate expectations of what a luxury sneaker experience should be. Step into a pair of Unos and you'll find a tailored fit, the unmistakable feel of quality craftsmanship, and a pair of shoes that are just as versatile in their performance as they are in your wardrobe.  
Uno: A Single Shoe For Everyday Wear
The Uno wasn't conceptualized as a shoe that spent more time on the shelf than in the gym, on the road, or in the office. 
When Courser introduced the Uno in 2020, it stood alone as the leader in the performance luxury footwear category. Its sleek design spoke volumes, but its innovative, proprietary technology was the true industry disrupter.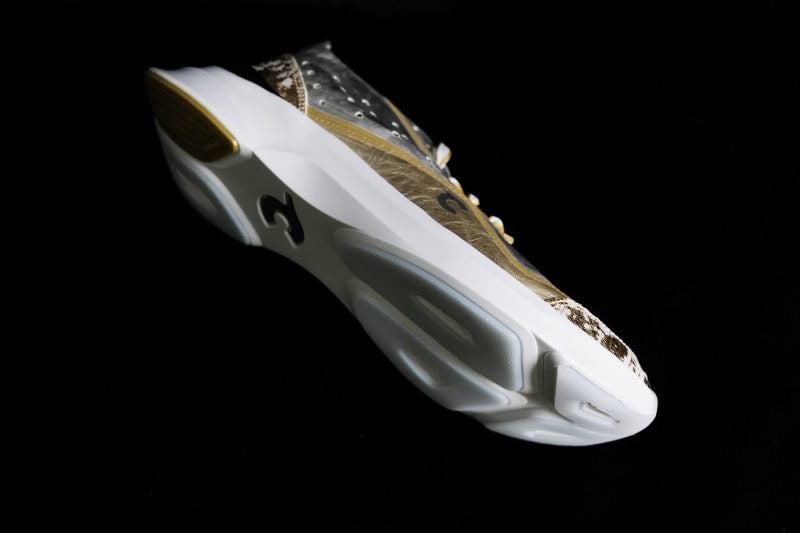 The Uno combined state-of-the-art technology with high-end, luxury craftsmanship. Each handcrafted pair housed optimal performance behind striking, hand-selected leather skins. A dense midsole minimized compression loss while maintaining a weightlessness that kept you light on your feet. Dyneema-backed nubuck uppers continually formed to your foot to constantly improve the fit. 
Add in an advanced engineered carbon fiber plate to provide the injury-reducing stability and flexibility you need, and you'll see why there was nothing else on the market like the Uno.
Today, the Uno's original line makes room to welcome the Uno Mono: the highly-anticipated monochrome collection that introduces a brand new style with the same unparalleled benefits. 
Color options in the men's collection include Mono variants of the original Uno Cyan and Acid Green pairs, with the new Golden Haze Mono, Ultimate Grey Mono and an all White Mono rounding out the lineup. 
Smallbatch Solemates
The Uno is a meticulous blend of artistry and innovation, and like every successful man, this shoe has a great woman right behind it. 
The women's Uno falls into step with the men's collection, offering ladies the same comfort with a modified line of colors. This stunning collection includes exclusive White/Gold, Black/White, Silver, and Pink variants that make a bold statement with every step. 
Fierce when worn alone, the Uno women's collection is even more eye-catching when standing next to the men's line. Her Pink kicks beside your Acid Greens. A pair of your Golden Haze Monos as radiant as her White Golds. His and hers Black on Black Unos that endure every step no matter how rough the road. 
The Uno men's and women's collections are a perfect duo.
Setting The Future of Footwear on a New Course
Courser finally bridges the longtime gap separating performance sneakers and luxury footwear.
While other brands focus solely on technical performance or bespoke artisanship, Courser brings the best of both worlds to their brand. The Uno and Uno Mono collections offer an innovative, luxury shoe that enhances performance by combining old-world craftsmanship with unrivaled proprietary technology. 
It's fashionable, yet casual enough to match whatever fit you're feeling. It's not the shoe you'd expect to lace up for a marathon, yet its strength and comfort will take you across the finish line without as much as a scuff. 
The Uno is the stylish sneaker you've yearned for as a kid and the practical pair of daily footwear that you've searched for as an adult. Step into the future of luxury footwear with Courser's Uno collection and discover elite performance technology sewn into every handmade shoe — available now online at www.courserworld.com and at Saks Fifth Avenue.