The way we dress and style makes an impression. Clothing, footwear and several kinds of accessories are apparatus that define our taste and style. As we have a good variety of clothing options in our wardrobe, it becomes equally essential to have a wide range of options for footwear. Boots are one of the most elegant categories of footwear that one must-have. Buying

custom boots

are worth it as they can be worn for different occasions, from work to biking. Let us now talk briefly about different types of boots that will help you look classy!
1. Biker Boots:
Do you own a special bike and love going on long rides during weekends? This amazing experience can be further enhanced by buying and wearing biker boots. Long trips can be frustrating and discomforting if you do not wear comfortable accessories. Soft biker boots will ensure that you have a good time when you are out for a ride. Further, you can even customise your boots that match the graphics and design of your bike. This will help you complete your biker attire and hence will attract many eyes during the ride.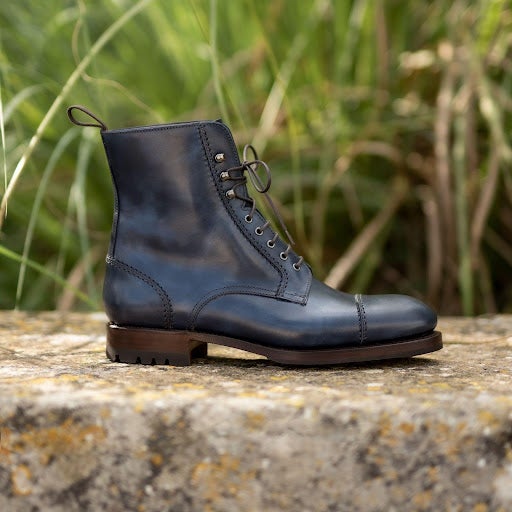 2. Working Boots:
If you work in the manufacturing industry, then protective equipment is a must to keep yourself safe. One of the most essential equipment includes working boots. They are made from high-quality material and are stiff from the top. This keeps your feet safe from harmful objects at your workplace. Wear them tightly with black coloured socks. Apart from the workplace, they also give a stunning look when you wear them casually.
3. Trench Boots:
Do you have a strong and militant personality? Then one of the best ways to depict the same is to wear trench boots. They will complete your attire with a leather jacket and black bottom wear. It depicts royalty and the power of a strong person. You may even customise the same in the to make it the way you like.
4. Dress Boots:
Want to leave a loyal and strong impression on your clients during business meetings? Then dress boots are something that you shall look for. Worn along with a formal dress, it makes a person get a professional look. It must be worn along with a pair of socks that matches the colour of your dress. Make sure you clean and polish dress boots to retain their shine and classy appearance.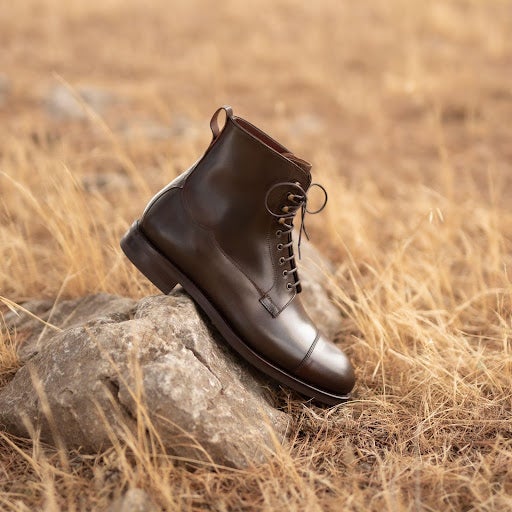 5. Chukka Boots:
Are you a person who loves watching Polo? Then you might be familiar with chukka boots. Along with laces, these boots are comfortable and help your feet breathe during a long day at work. Since chukka boots provide added comfort, they can also be worn during sightseeing or on occasions where you take long walks.
6. Chelsea Boots:
Are you looking for perfect boots while walking or horse-riding? Then Chelsea boots are something that you shall try. When worn properly, the comfort provided by these kinds of boots will help you enjoy horse-riding even more. It is the best choice for some people as they are easy to remove and wear due to the absence of laces. They have always been trending footwear and thus are a good choice for a man's wardrobe.